Comments:
First impression? Wow. These things are tall. I ordered the 2" version, as suggested by Randy. He suggests anyone shorter than 5'6 to the 2" risers. I'm 5'5, maybe 5'6 when I first wake up... On to the review.
View height before install:
View height after install:
You can almost tell how much taller they are. When I look out the driver side, I have a grab handle directly in my face now. I'll have to find a new spot for it: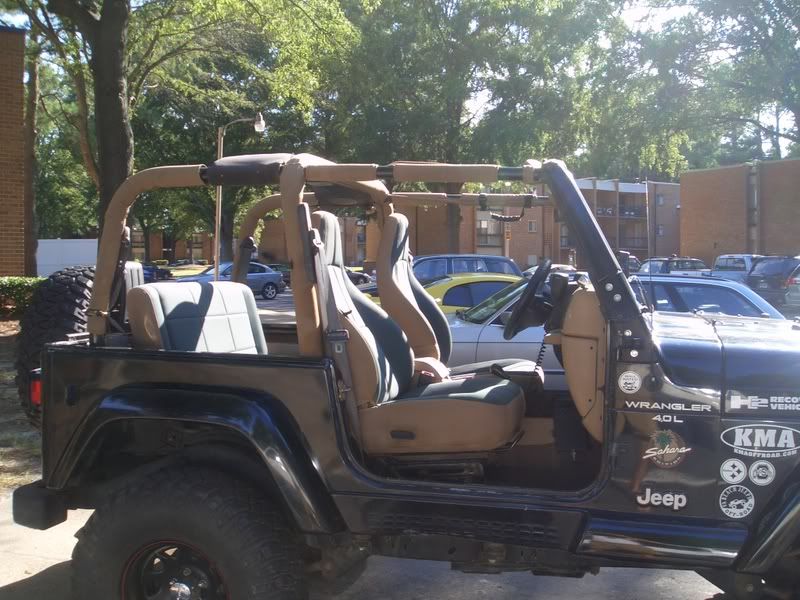 You can see the massive amounts of storage space under the seats now. I'm going to install an audio amplifier under the passenger side and a HAM radio under the driver side.
Passenger side: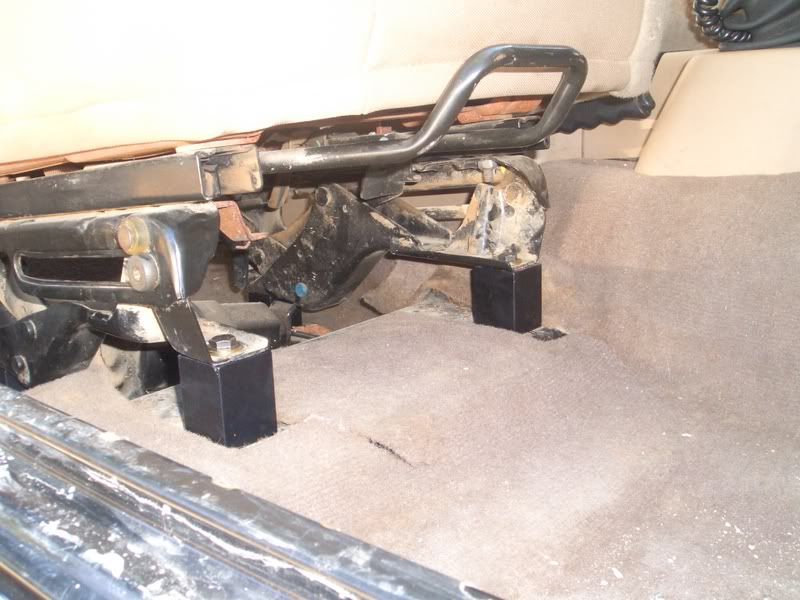 Driver side: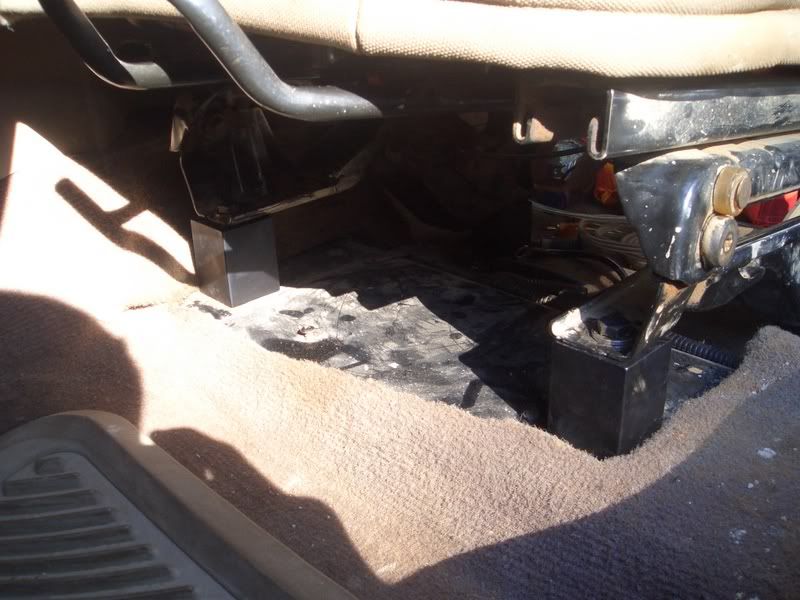 I'll come back and edit this after my first wheeling trip. As of right now, I have to pull forward enough so the stop light is visible ABOVE the windshield header bar. I imagine it would be impossible to see the light with the top up.