Front came today
wire wheeled ready for paint, just need a day where it wont rain in 4 hours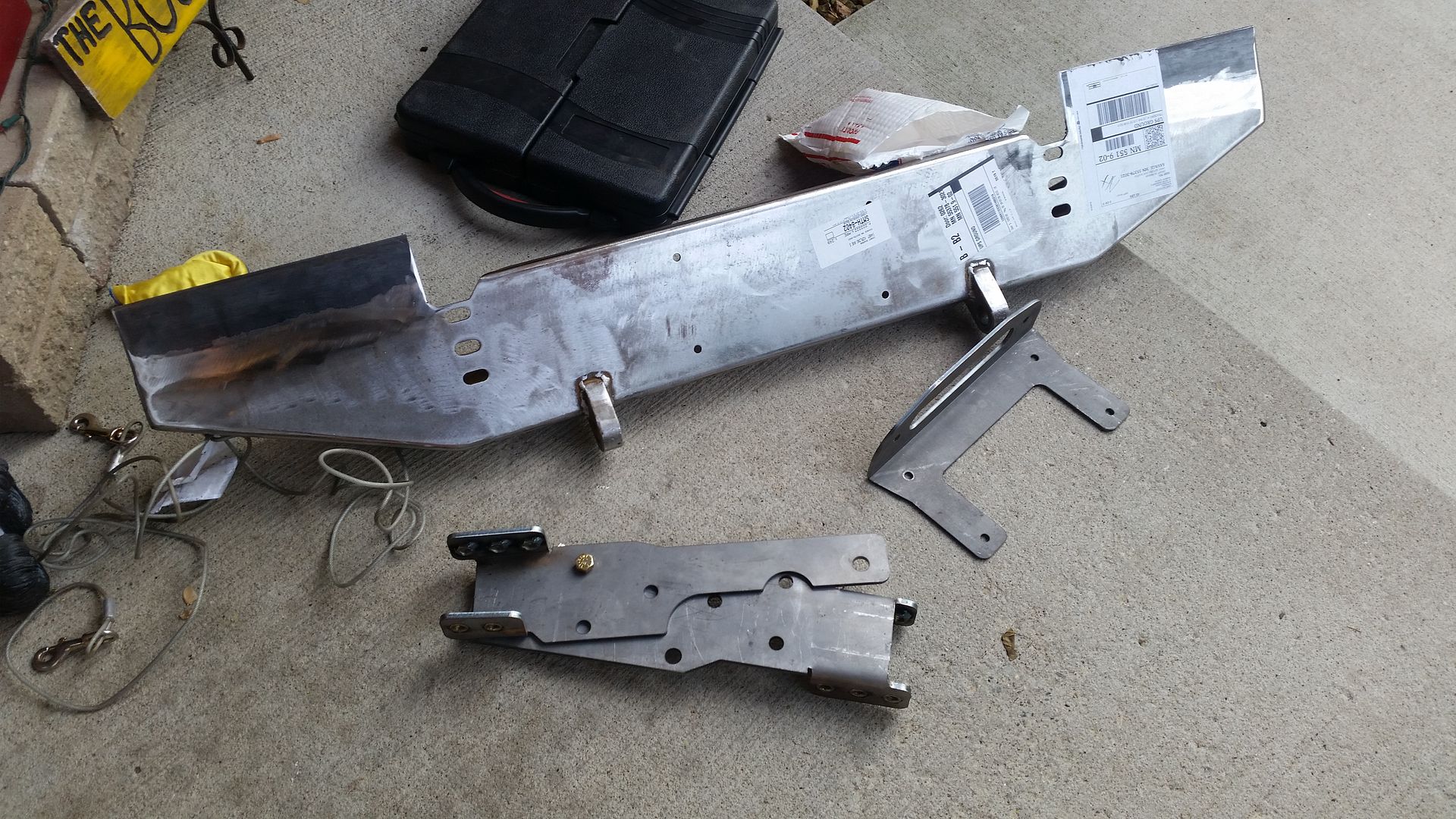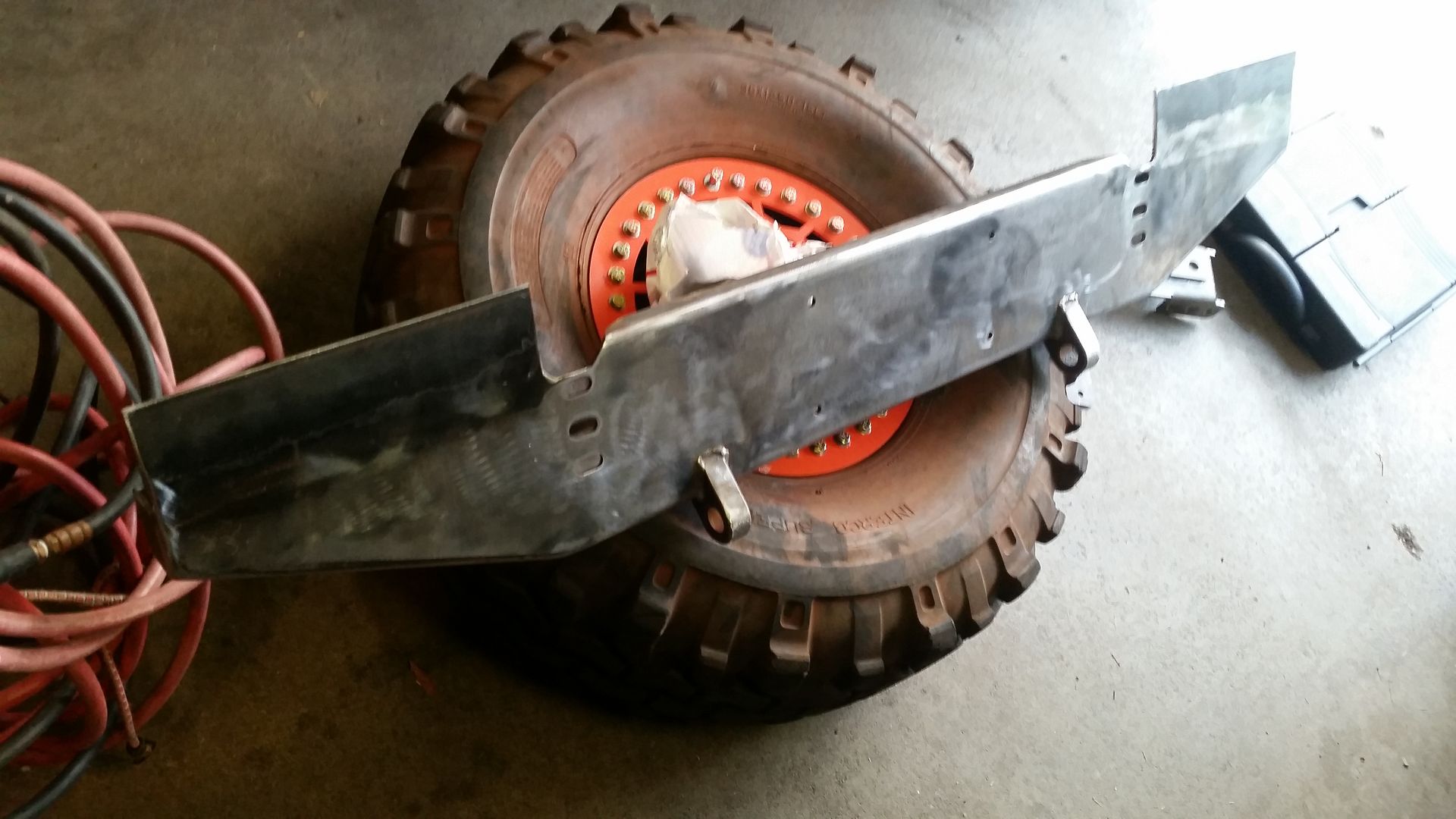 He added the extra pieces of metal on their for me I am ordering up 4 4x2 LED pod lights I am going to mount two on each side where the turn signals used to be.
---
1996 XJ on 36" TSLs, 4", locked F/R, stretched
Registered User
Back home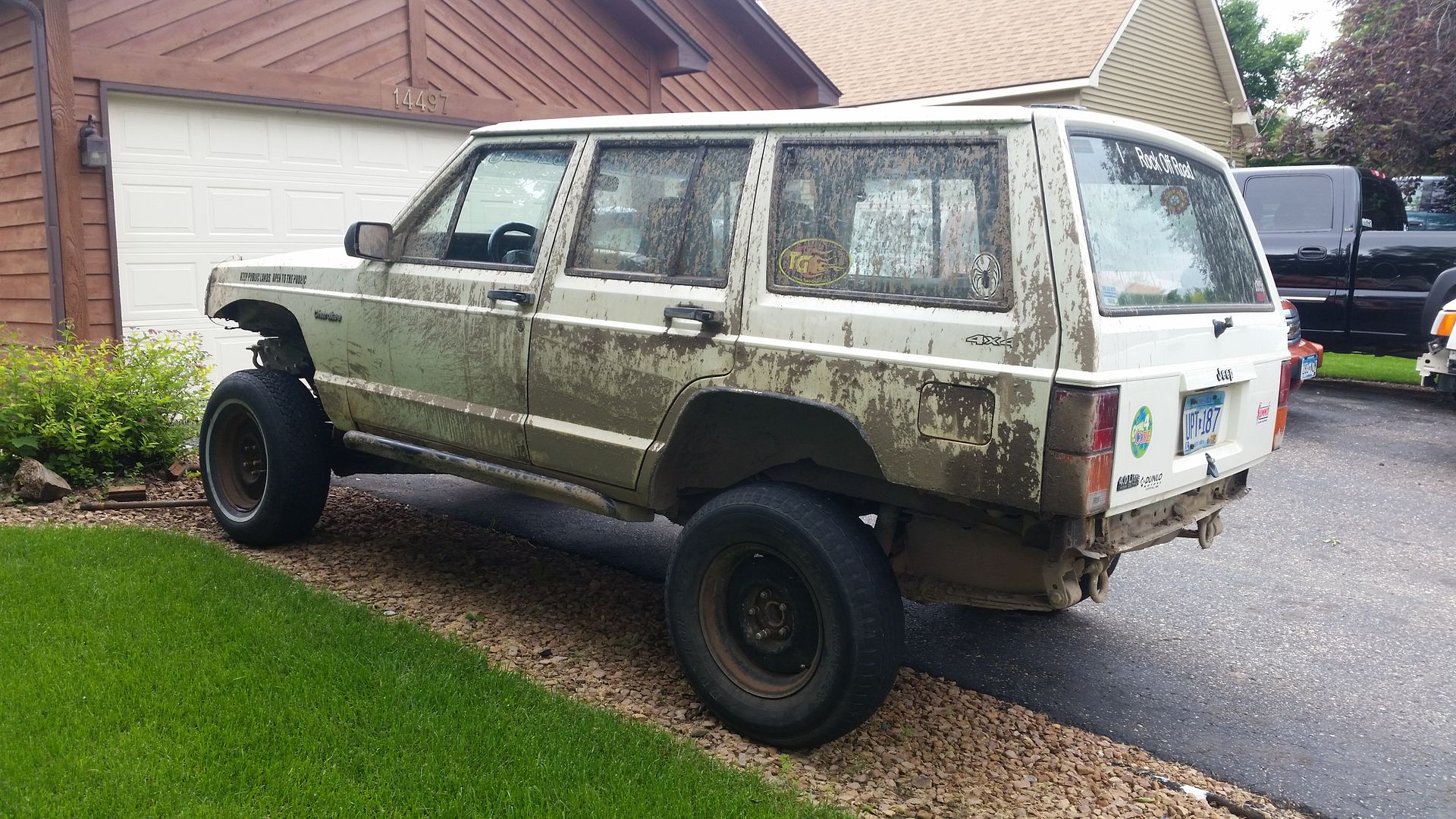 Then my gf washed it, wiped down the dash and interior and gave it a full vaccum and re-organized the hatch area. While she did that, I fixed the lock and latch on the rear hatch so it opens, took out the winch solenoid to get the bumper ready to get taken off, mounted up the rear ARES bumper and did a couple other things here and there
97+ nose, gonna get painted and trimmed up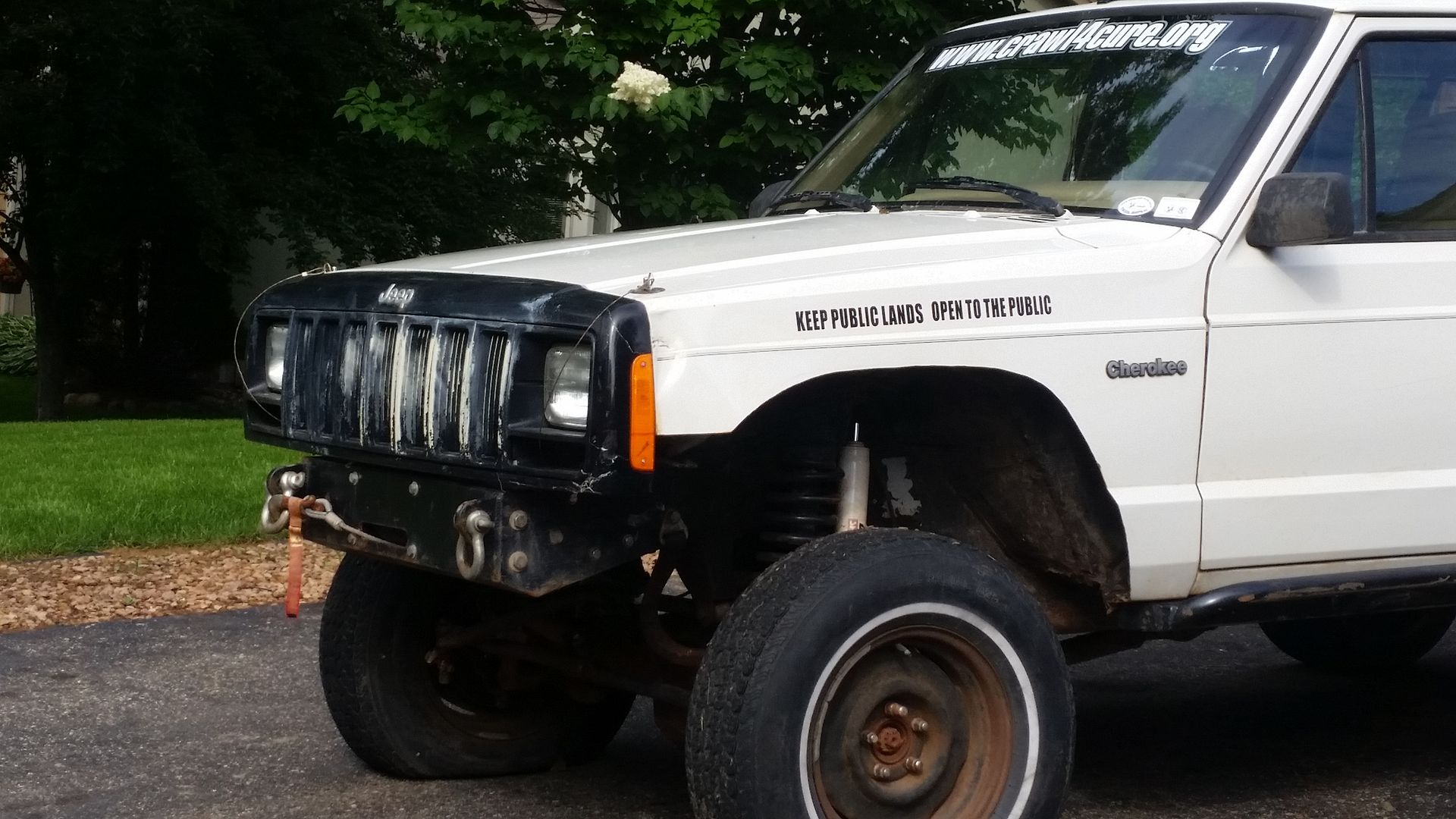 I ordered 4 18w cree 4x2 light pods as well, they will be going on the front bumper where the turn signals would have been
Oh, and in dresser the weld for the drivers door hinge broke so I will have to re-weld that soon
---
1996 XJ on 36" TSLs, 4", locked F/R, stretched
Registered User
Registered User
lights on bumper are 4 18w CREE pod lights, "headlights" are 2 semi trailer tail lights. Winch showed up today too
Oh, forgot, this happened last wheeling trip. IRO warrantied it. Plenty of thread engagement. Over 2/3 of the male end was threaded in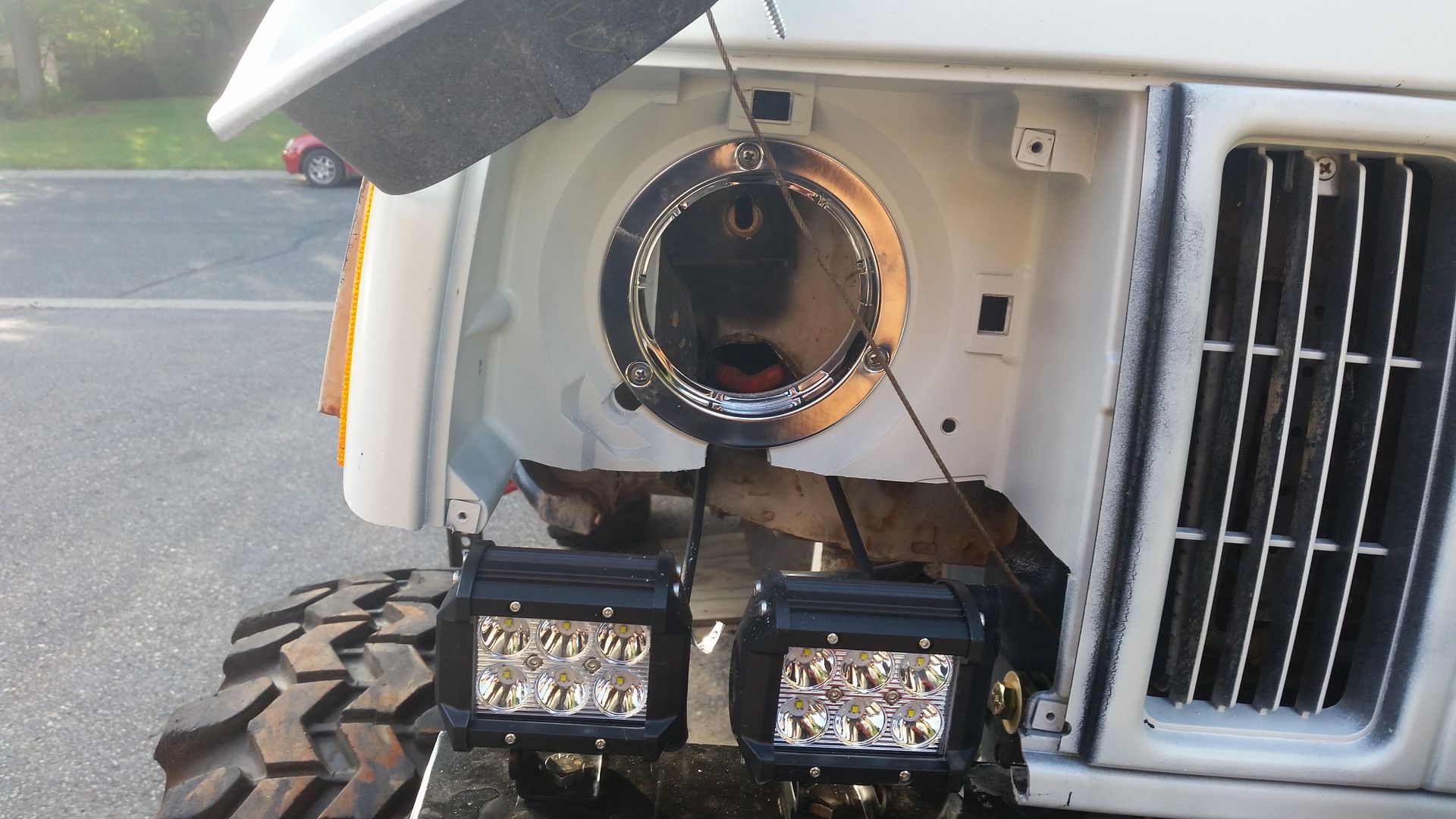 Literally fit perfect, I didnt know if it was going to fit. They are just 4" flush mount trailer lights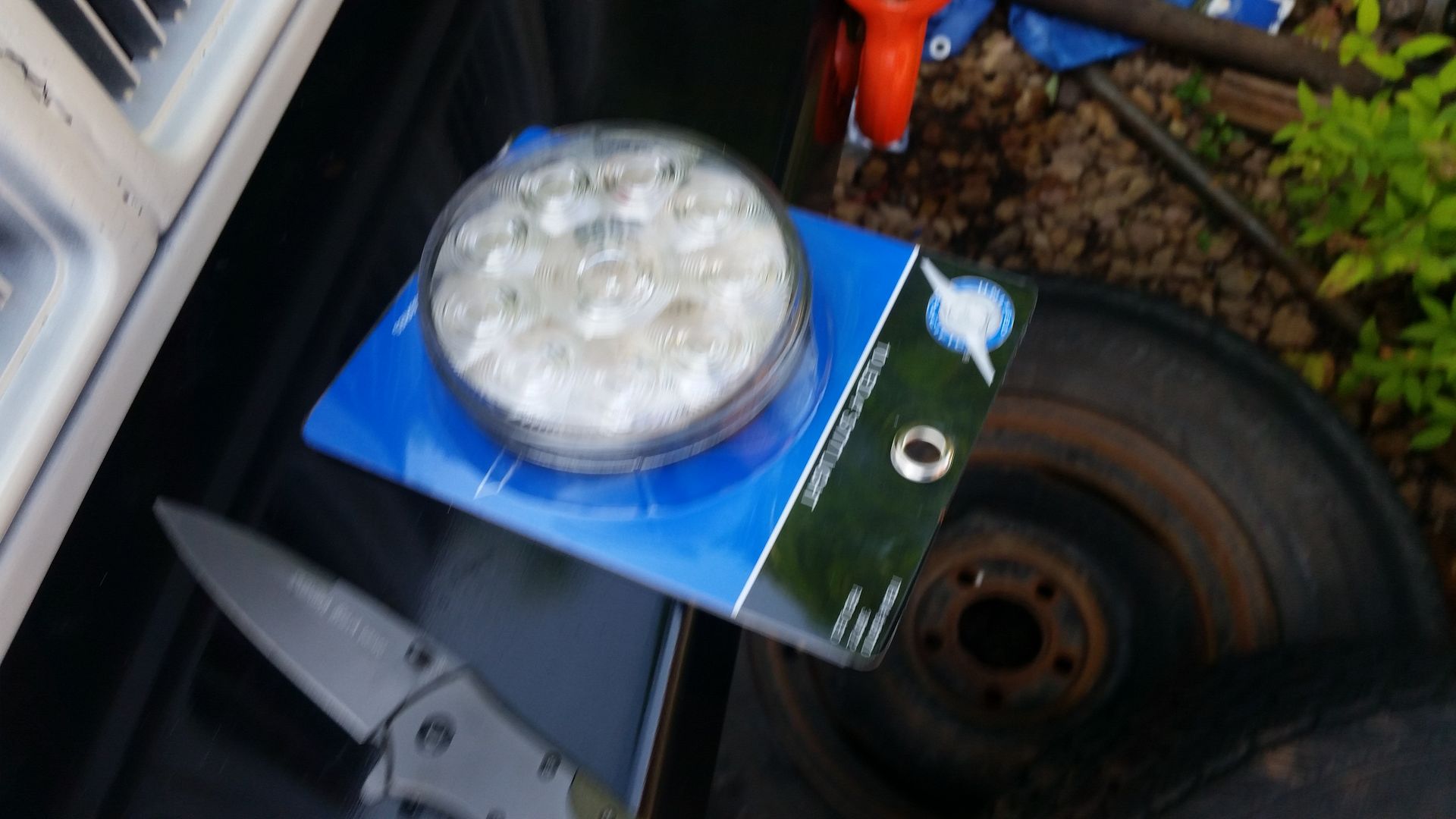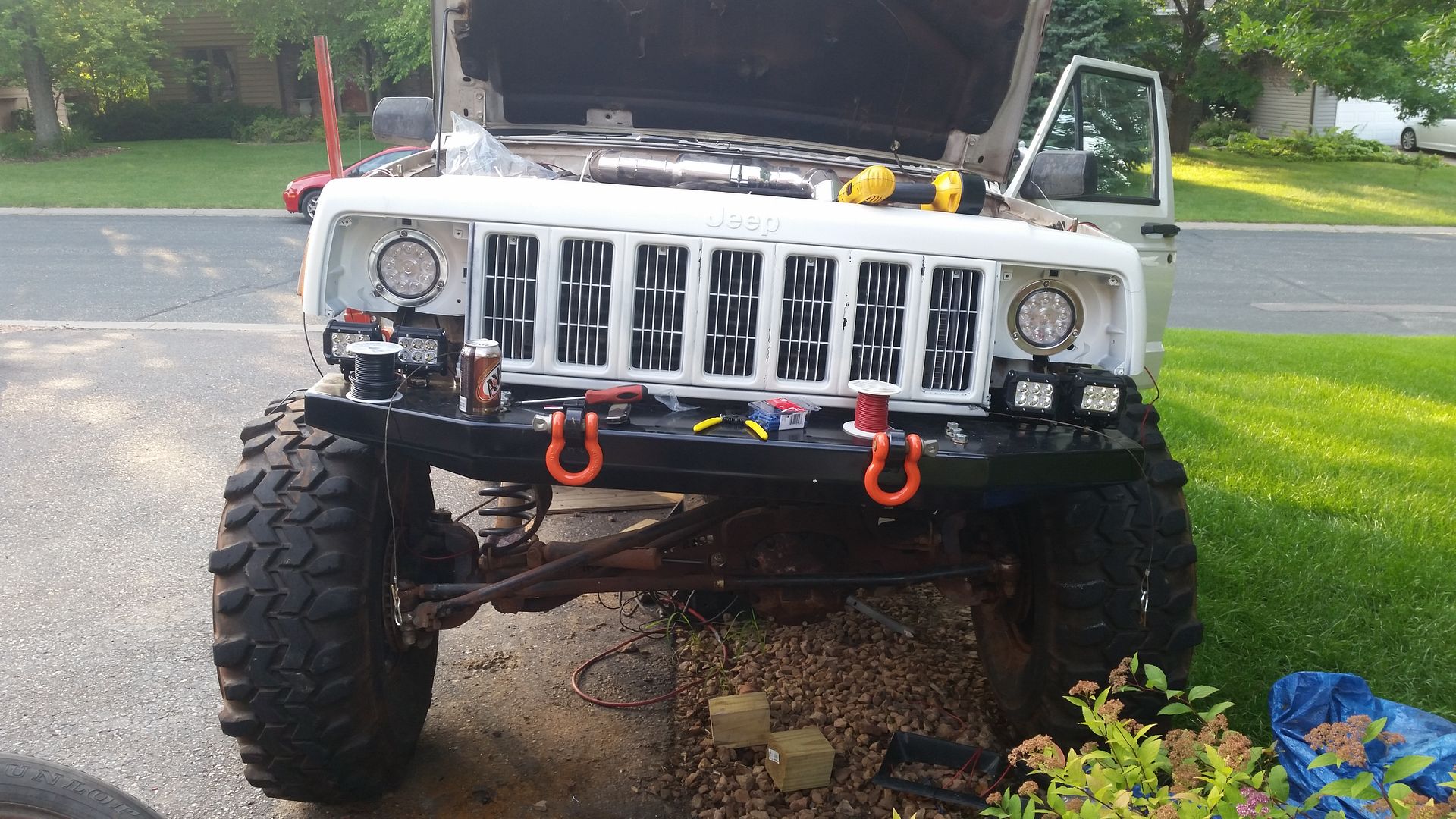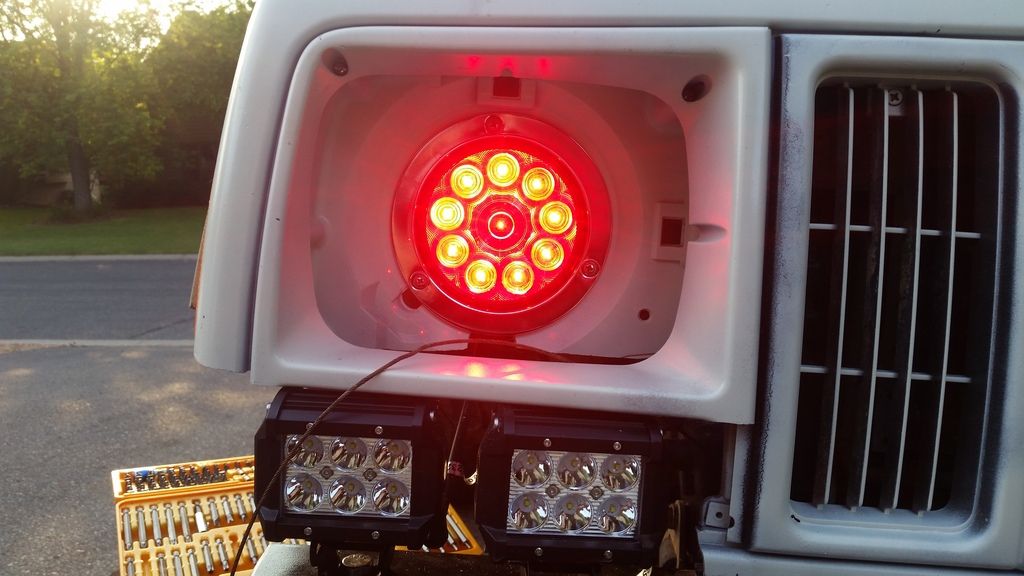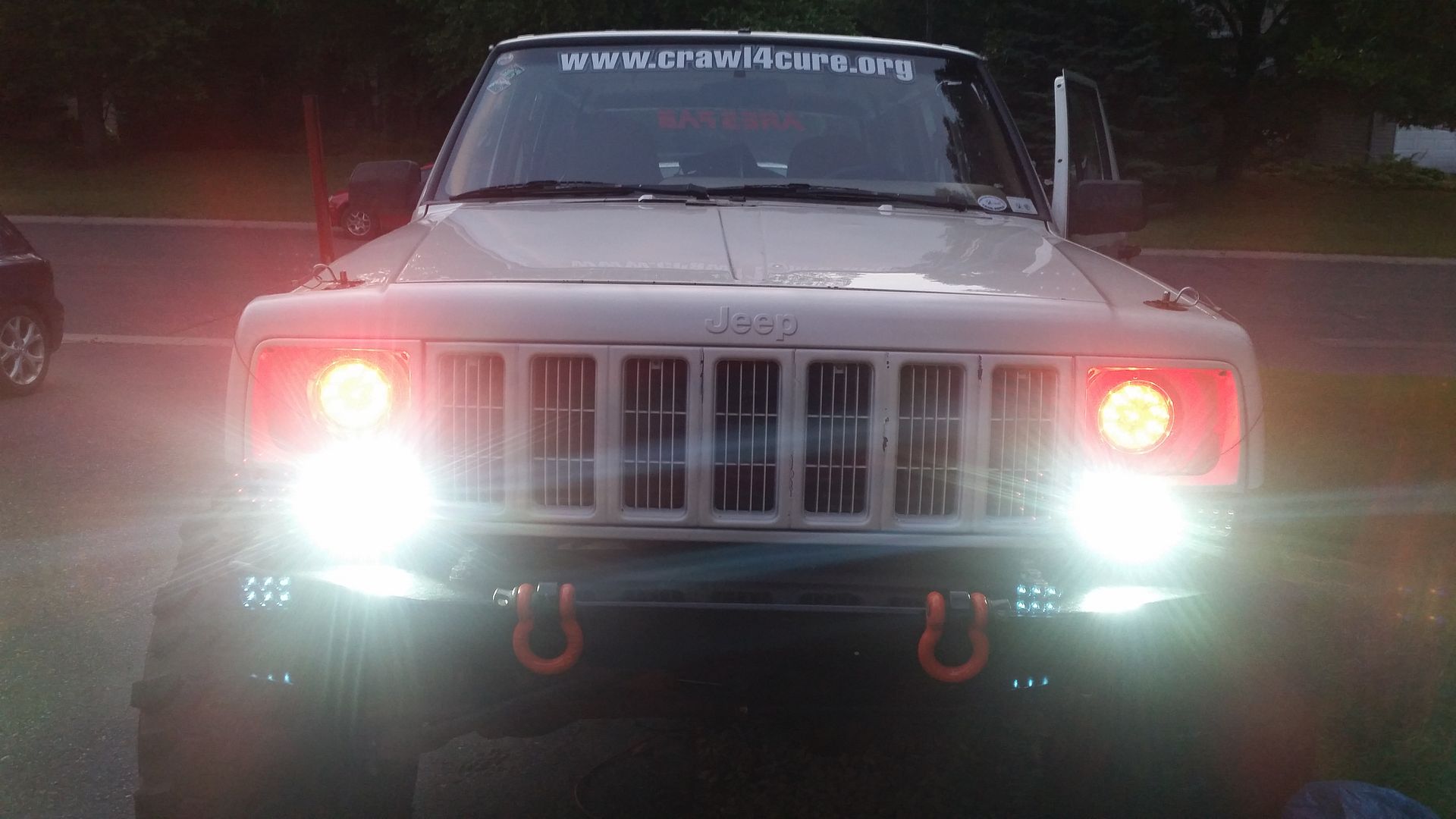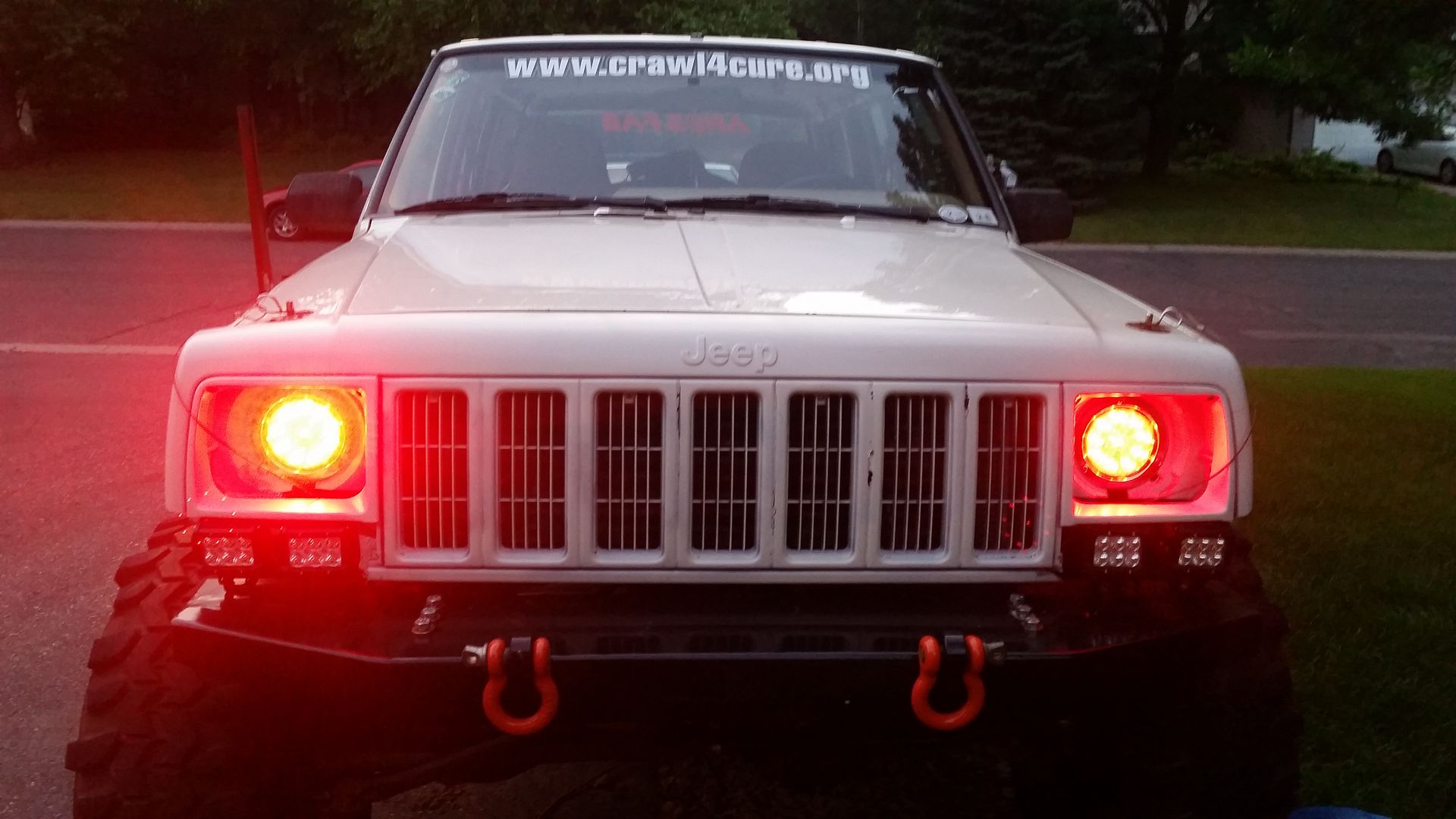 ---
1996 XJ on 36" TSLs, 4", locked F/R, stretched
Looks great man!

I was wondering if you could help me with something. I have Stock jeep Icons on the jeep now, but after my breaks locked up last week ( Caliper piston cracked in half and lodged itself) I noticed one of the rims has a crack in it. So now im looking for new wheels... Which was exciting at first, but now its getting annoying. I'd like to stay at 15" to have a good selection for when these 30''s run out and I can go to 33''s , but I am unsure on what back spacing I need to have.

Sorry to bother you with this, but your one of the only people I could think about that I have talked to face to face that I'd asked about my jeep
Registered User
No worries man what width are you looking to run for tires? 15x8 with 4" BS is what most seem to run. Most stock wheels are ~5" BS.

The wheels on my jeep are 15x7 with 2" BS they stick out a little more now with the beadlocks.
---
1996 XJ on 36" TSLs, 4", locked F/R, stretched
I'm not sure yet sadly... When I bought the Jeep it came with set of 30 x 7 x 15 ( stock icons with 30'' BFG at) and a 1" BB puck and shackle.

I actually got it out on the trail for the first time this weekend out in Riverfalls for the MN trail riders summer event. It did pretty well. I think I may be going up to a 4" by the end of summer here, and am looking at 31s. With how little room I will have I think I may go with 4'' BS just to make sure I can stuff a little.

Let me know if you or anyone you know have something kicking around. I'll probably be ordering the first week of august.
Registered User
Right on man I will let you know. Depending on what I have for time when I get back I will be going up to 5.5" so my old 4" coils will be up for grabs. I will probably have to cut the leafs at the eyelet to get them out of the jeep but the AAL will still be good.
I got my jeep up and going today. Just gotta retorque some stuff and we leave at 6am tomorrow for the crawl 4 the cure!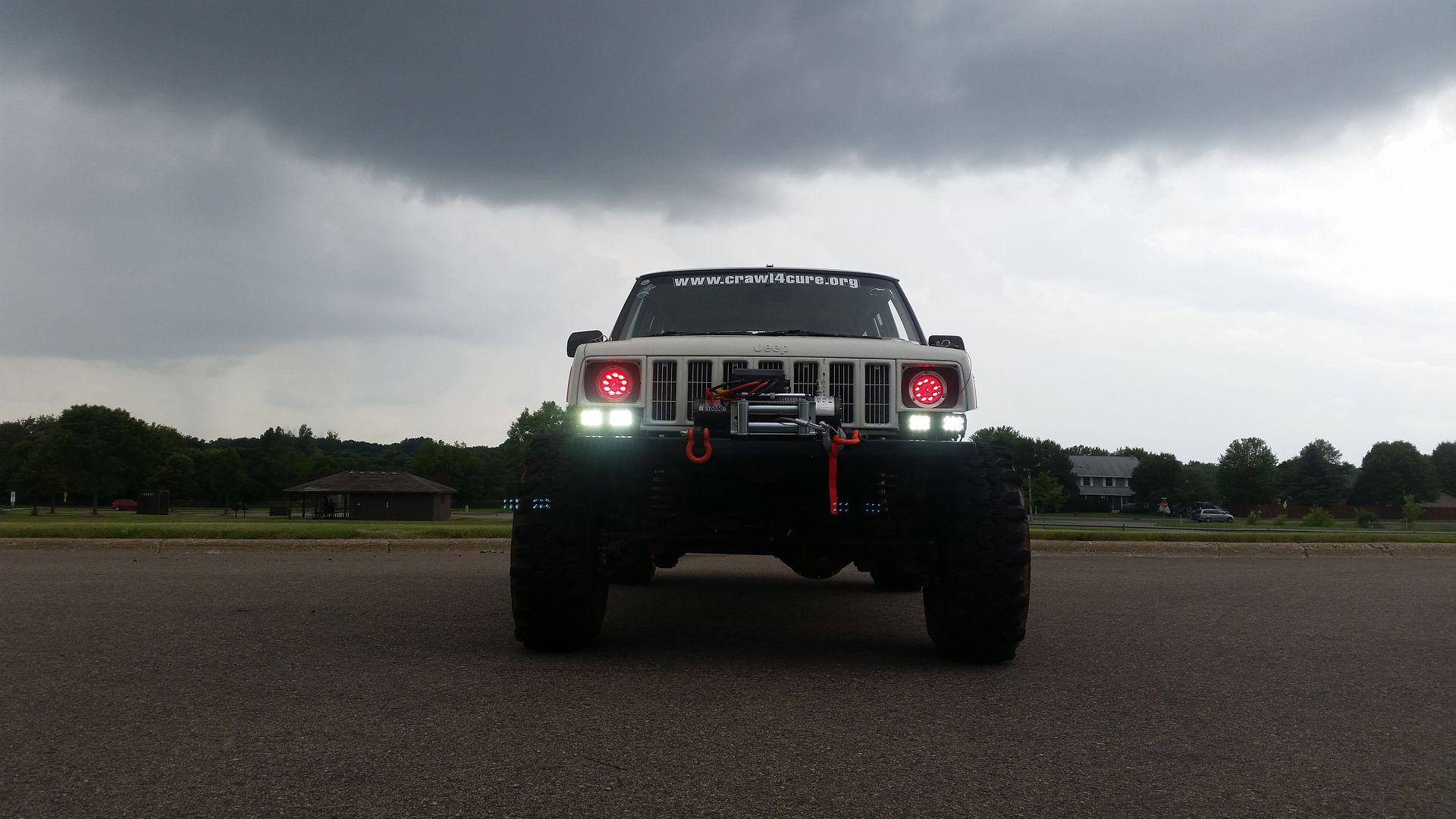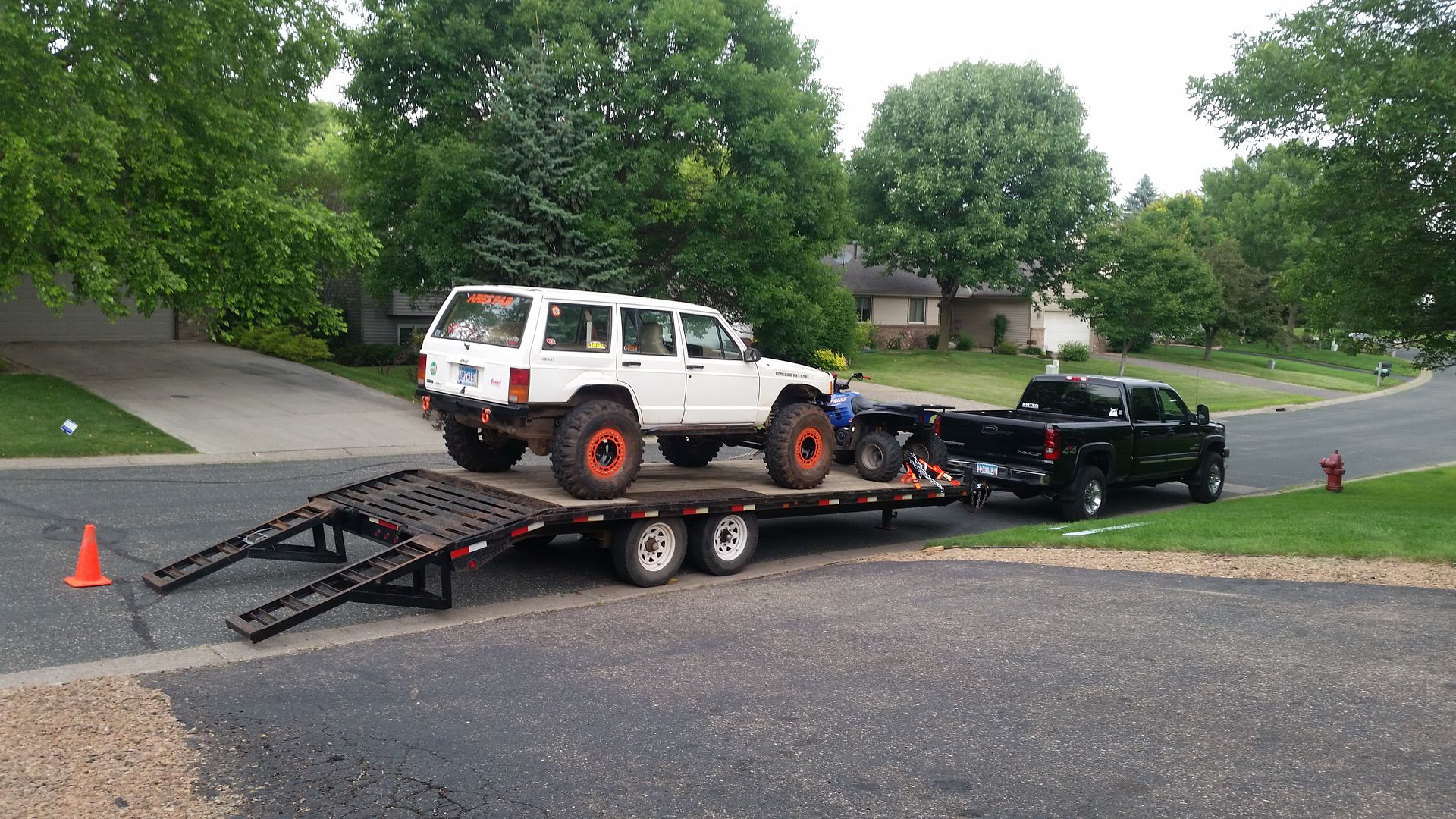 ---
1996 XJ on 36" TSLs, 4", locked F/R, stretched
Registered User
Registered User
There are alot more coming but thats all I have for now
---
1996 XJ on 36" TSLs, 4", locked F/R, stretched
Registered User
Join Date: Jun 2008
Location: Jackson
Posts: 3,094
Jeep is looking good!! Nice shots too.
---
To view links or images in signatures your post count must be 10 or greater. You currently have 0 posts.
Registered User
Thanks man, friday a professional photographer followed in a friends rig I cant wait to see how those pics turn out
Jeep progress is gonna slow down, bought a house today!
It fits the truck in the garage, super nice neighborhood, backs up to a pond with a huge deck and yard, were going to move the shed back further in the lot with the jeep and then the trailer will fit beside the garage!
---
1996 XJ on 36" TSLs, 4", locked F/R, stretched
Looks nice man. My wife and I are currently looking for ourselves. Where'd you end up? I'm waiting on a reply back from a place in hopkins right now
Currently Active Users Viewing This Thread: 1

(0 members and 1 guests)