Registered User
Join Date: Aug 2010
Location: US
Posts: 12
Little Tarheel and Icom IC-706 Mkii
---
I installed my IC-706 MKii and a Litttle Tarheel in my 10 JK, using a Turbo Tuner and a Diamond K400 3/8C mount just below the top hinge on the gate. I have a few torroids on the coax, the motor control and a torroid on the power cable which is direct fed from the battery both pos and neg. It seems to be working pretty good so far, but I plan to do some bonding as required.
Thanks
Bob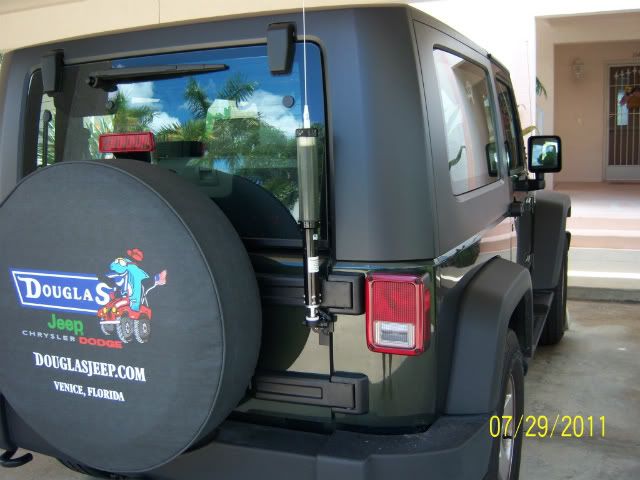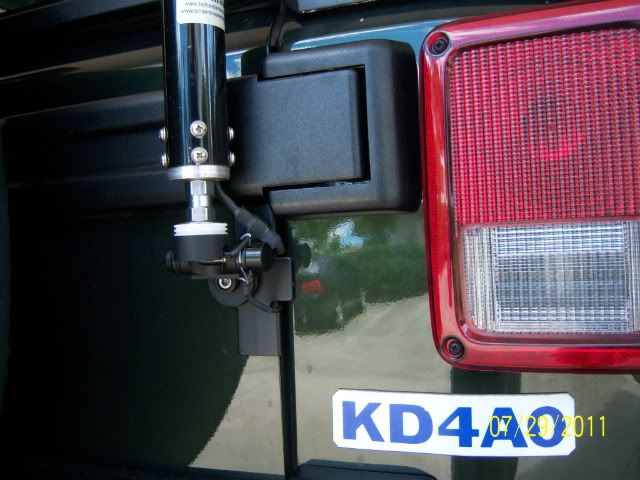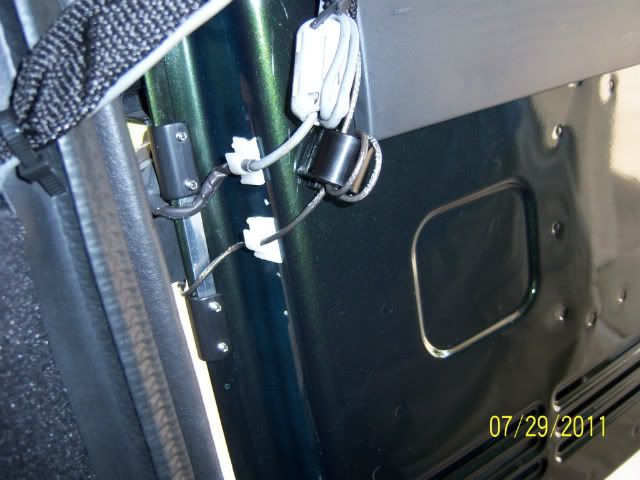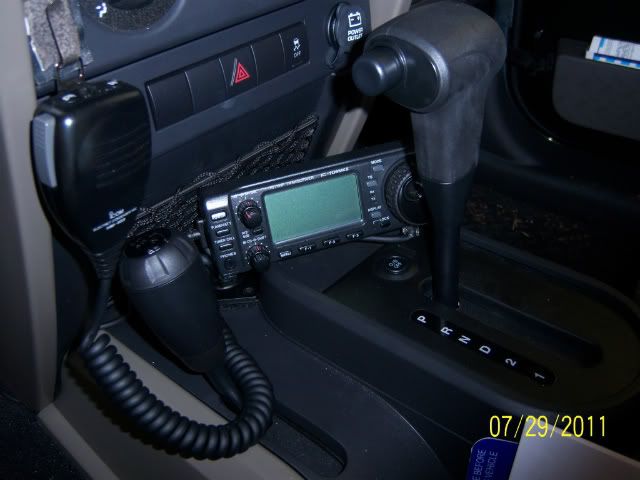 ---
73 Bob
Registered User
Join Date: Dec 2010
Location: oakland
Posts: 15
Registered User
Join Date: Oct 2003
Location: Alpharetta, GA
Posts: 1,275
I have no idea what any of the stuff besides the radio was, but since that's the radio I want when I get my license I'm intrigued
. Mostly I'm just concerned about how to get an antenna setup that covers all of the possible frequencies without one of those motorized all-in-ones that apparently don't work but for a few months before crapping out.
---
2006 Rubicon Unlimited

2017 Mazda6 GT
Registered User
Join Date: Aug 2010
Location: US
Posts: 12
The Little Tarheel II is a screwdriver antenna designed to cover 80 meters thru 6 meters by tuning it with a motor driven coil tap. It is well built and very reliable. There are 1000s of them in use everyday, google tarheel antenna and check there website for some information.
As for an all-band mobile antenna that is not tunable, it is not exactly possible. There are those that have interchangeble coils and some that have a long coil with plugable taps, but most all require some action to change bands.
---
73 Bob
Registered User
Join Date: Apr 2019
Posts: 2
HOW did you Mount the Icom Head? I'm looking to do just about the Exact same thing so very Nice.. NOT sure if I want the Small Tarheel or go bigger?
Also have a Carrier for Tire with Hols For a LONG Jack, Thought I'll Use those. Moving and Sure an Apartment WON'T allow my Home Station and Contest Setup..hihi
de N8NOE
Moderator
Join Date: Nov 2015
Location: Durham
Posts: 3,699
The tarheel antennas are excellent antennas and the company has excellent customer service. I'm eventually going to mount one on my Jeep. A buddy has one in his tow rig with the Yaesu FT857 and it works great
---
06 KJ
12 JK, 2.5" Teraflex lift, Bilstein 5100's, BFG KM3's 37x12.5/R17
17 WK2 Trailhawk
KN4BBA
Currently Active Users Viewing This Thread: 1

(0 members and 1 guests)
Similar Threads
Thread
Thread Starter
Jeep Forums
Replies
Last Post
My ham radio insatall ICOM IC-7000

JK_Jeep

Audio, CB & Ham Radios, GPS, & Electrical

10

06-30-2009

12:42 PM

ICOM 208h

tomc121

Audio, CB & Ham Radios, GPS, & Electrical

4

06-10-2007

11:37 PM

Ham Radio Problems Icom 2720H

TXjeep97

Audio, CB & Ham Radios, GPS, & Electrical

1

01-18-2007

08:34 PM

Review of Icom F21GM GMRS. Good stuff

Renegade_Rick

Audio, CB & Ham Radios, GPS, & Electrical

2

01-04-2004

09:21 AM
Posting Rules

You may post new threads

You may post replies

You may not post attachments

You may not edit your posts

---

HTML code is Off

---