Registered User
Join Date: Oct 2013
Location: pensacola
Posts: 93
I was researching mud tires in the 35" x 12.50/R15 size. Cooper STT Pro, Micky's Baja MTZ, Goodyear MT/R w/ Kevlar all came in right about 67 lbs. BFG's KM2 weighed only 54 lbs. I was leaning towards the Cooper. But doesn't 13 lbs per tire seem like big difference?? (couldn't find weights on tire websites, so I went to amazon)
Registered User
Join Date: Jul 2008
Location: iowa
Posts: 241
I did a little digging and came up with weights for the tires you have listed. Cooper stt pro - #68, Mickey Thompson Baja MTZ - #68, Goodyear MT/R w/Kevlar - #67 and the BFG KM2 is #62. Hope this helps. Dave
---
"Not all who wander are lost."
Quote:
I did a little digging and came up with weights for the tires you have listed. Cooper stt pro - #68, Mickey Thompson Baja MTZ - #68, Goodyear MT/R w/Kevlar - #67 and the BFG KM2 is #62. Hope this helps. Dave
Thank you Dave! I couldn't find it on their website, so went to amazon. The KM2 weight was really throwing me off. But the weights you found make a lot more sense and makes it a non factor.
Now I'm sold and going to try out the Coopers. Hopefully will be posting pics in a couple of weeks
thanks !
Registered User
Join Date: Jun 2008
Location: Michigan
Posts: 718
how much lift?
Quote:
Big shout out to the guys at Discount Tire Direct (the guys on that watch the forum) for working with me on all the info, getting the best price and then 1st class delivery ... you guys were great .. here are my Cooper STT Pro, 315/70R17 with Level 8 Strike 5 17x9 -12 offset Rims.
---
2015willys 4 cyl tj 2017 silverado yamaha grizzly, Polaris rzr 04 z06 vette, 600/800 crossfire cat
4" Mopar lift installed by the dealership
Registered User
Join Date: Jul 2010
Posts: 3,585
2013 Jeep JK, 37x12.50R17 Cooper STT Pro on 17x8.5" Level 8 Tracker wheels with 4.5" BS. I picked the combo up from Discount Tire Direct also.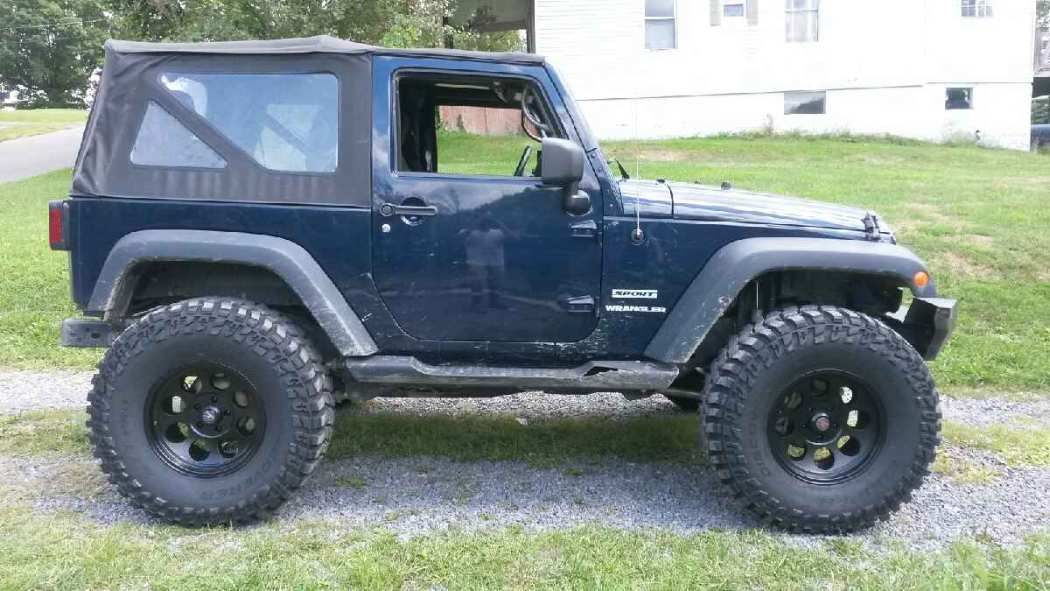 Left the 1.75" wheel spacers on. I like the width but will step back to a 1.25" wheel spacer to get 3.25" Backspacing. I really wanted to be in the 3.5"-4" BS range, but 3.25" will work.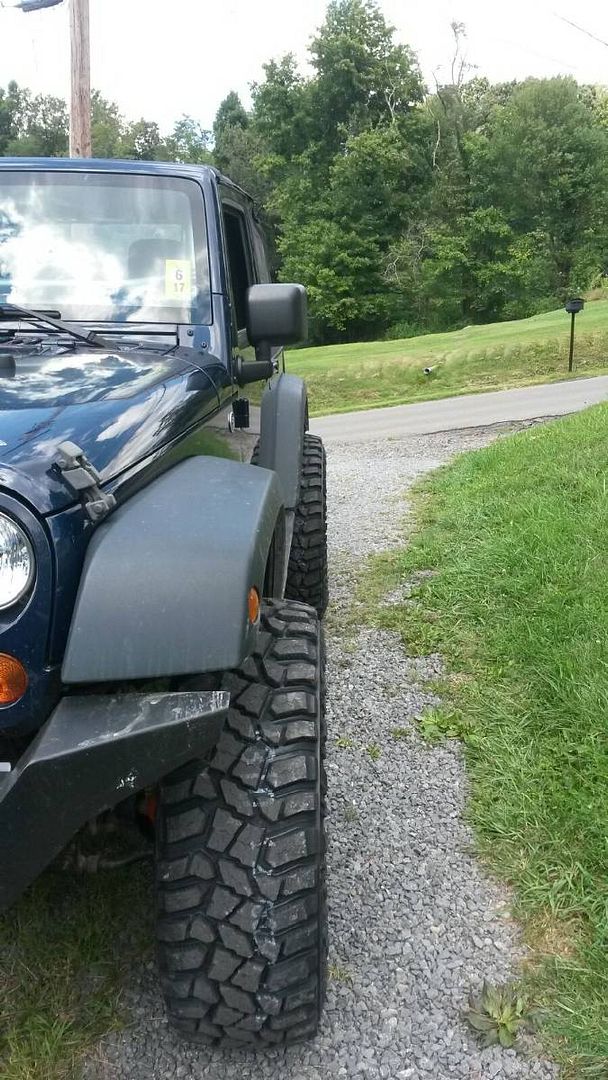 ---
2014 Wrangler JKU
2013 Wrangler JK
2004 Wrangler TJ on LEAFS
2001 Dodge Ram 2500
Currently Active Users Viewing This Thread: 1

(0 members and 1 guests)
Posting Rules

You may post new threads

You may post replies

You may not post attachments

You may not edit your posts

---

HTML code is Off

---