Installing Rubicon Rock Rails on a Non-Rubicon
---
Here is my write up:
Tools Needed:
Hammer
Punch
Drill bits 3/16 and 9/32(Must have)
Socket set
Harbor Freight Nut-cert Tool (
Found here
)
Drill
Step 1: Remove the Stock Flare extention
Step 2: Install 5 Nut-Certs per side on the underside of the jeep in the Hexagon style holes they will use the 1/4 size nut-certs that came with the HF tool (I have a 2005 I have herd if you have an older one you will have to drill these holes)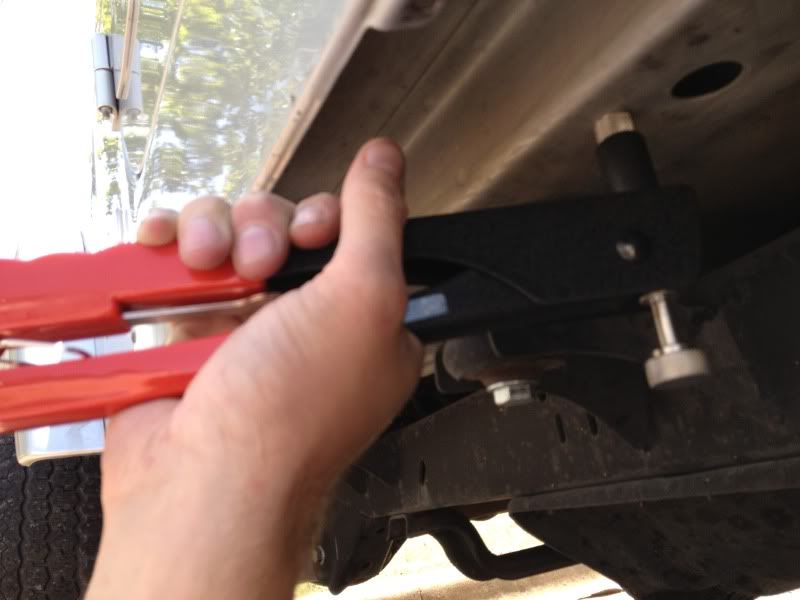 Step 3: Using 3 bolts and the Rock Rails, install the front/back/middle bolts into the nut-certs that you just put in. This will hold the rails in place so line up your side mount holes.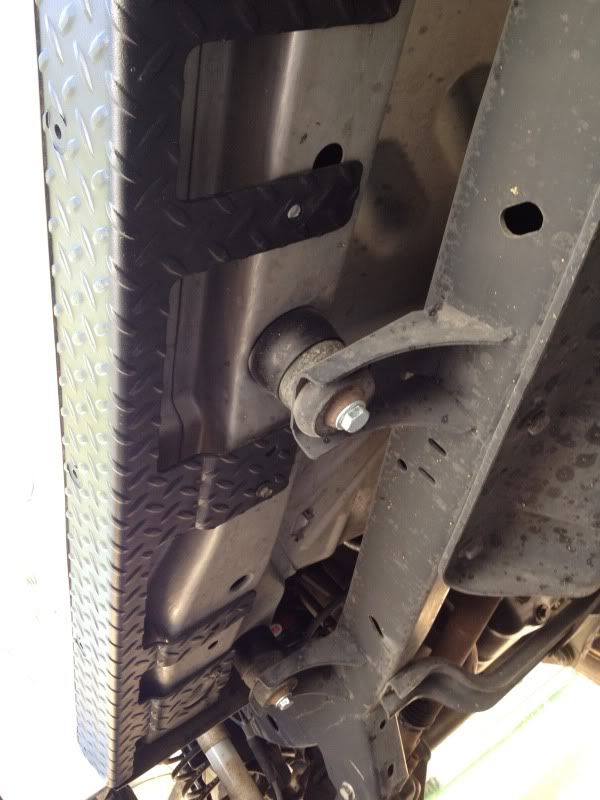 Step 4: Using a Sharpie marker trace the holes out of drilling
Step 5: Remove the rock rails at the 3 bolts you previously installed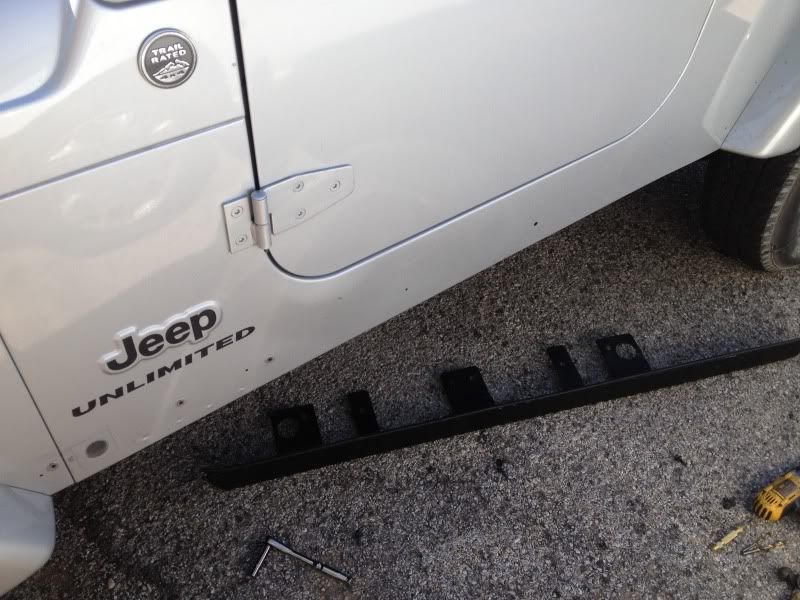 Step 6: Using a punch make your starting spot for the drill bits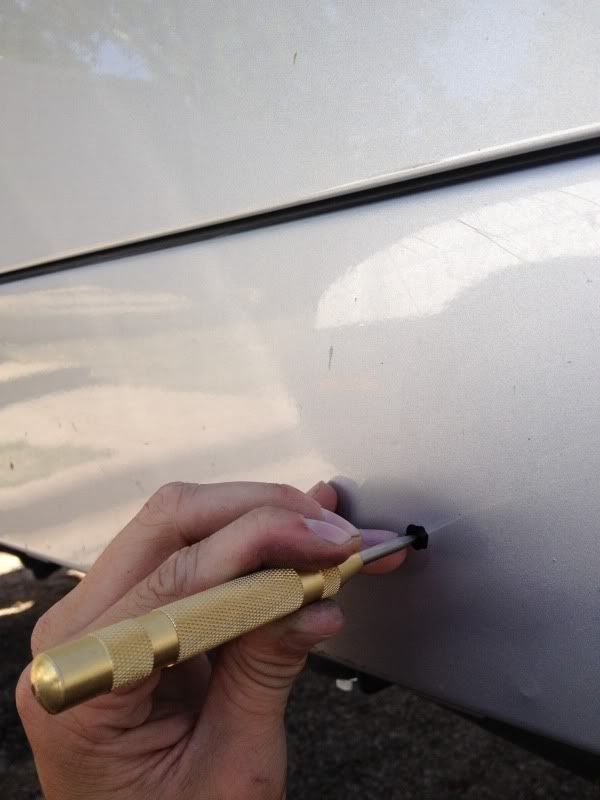 Step 7: Use your 3/16(or smaller sized drill bit of your choice) to start your holes. Make sure you don't slide the bit out of the punch hole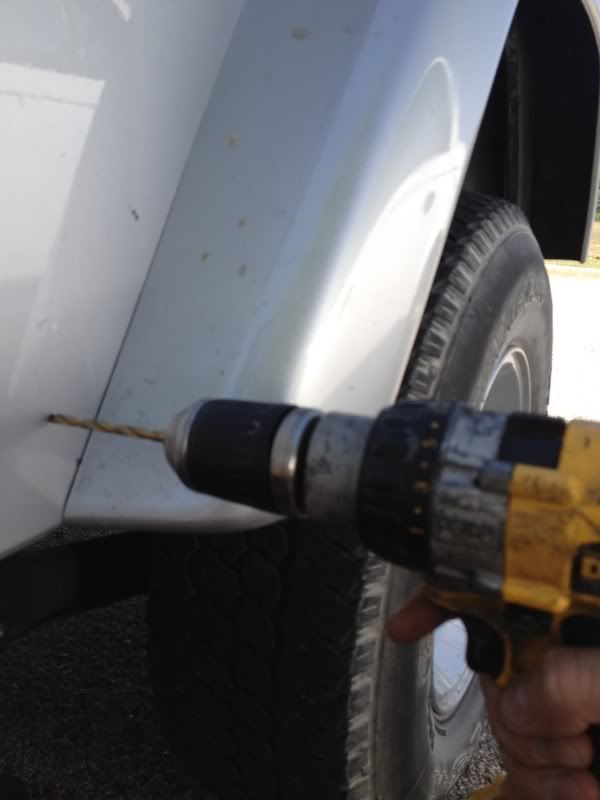 Step 8: Use the 9/32 Drill bit to drill your final hole (Try not to reem this hole out any since you want the nut-cert to fit as tight as possible)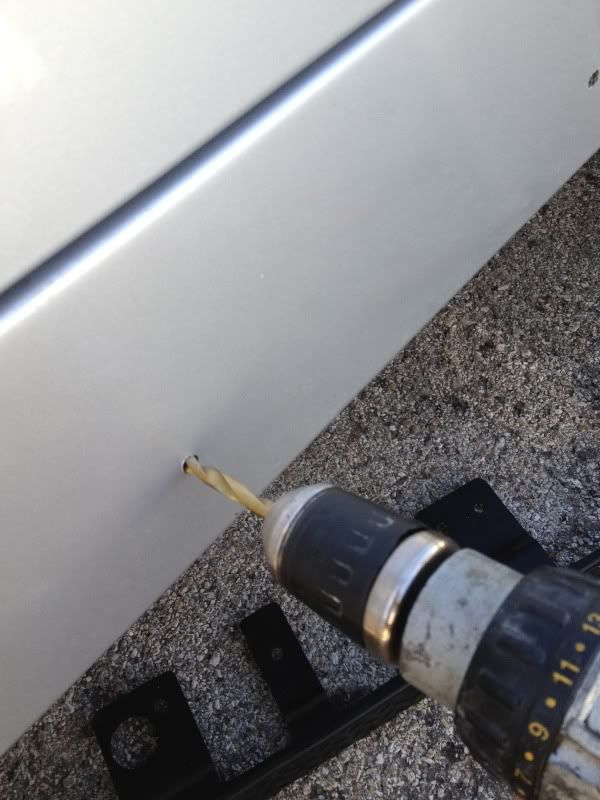 Step 9: Use some primer or touch up paint around the hole to prevent rust
Step 10: Install nut-certs into the newly drilled holes, the nut-certs used on the sides are the 10-24 size from the HF tool (note: some holes if you don't want to install the nut-certs you can use a nut and bolt through the body. If you want to do this just look inside the door)
Admire your work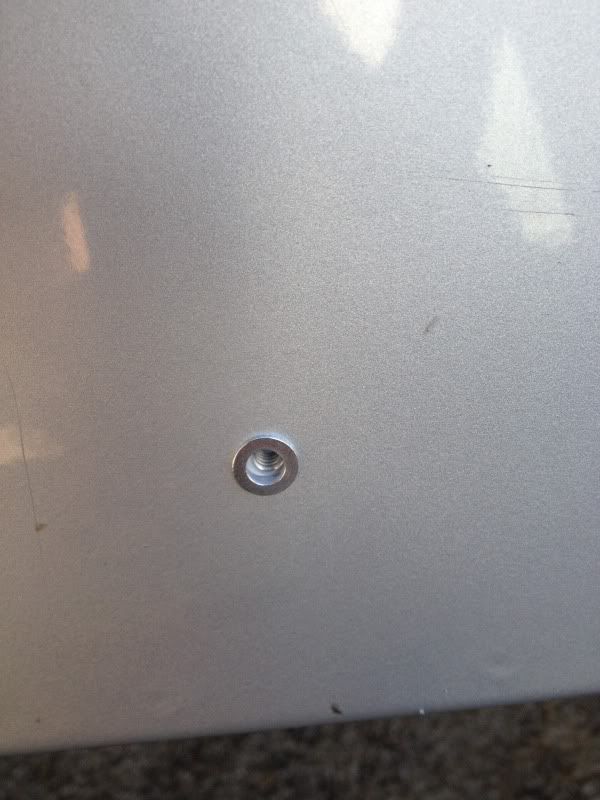 Step 11: Re install the underbelly bolts and then install the new side bolts and enjoy your new sliders:
Additional Notes:
If you are lucky enough to have the rubber seal that comes with the sliders use some double sided take or glue to install it to the rail. this will help it from moving around a bunch during the install and making you mad
I used the stock underside bolts with the 1/4 size nut-certs, but was unable to use the stock bolts for the side 10-24 cert-certs as they are metric.
Make sure you use plenty of beer during this install
Matt
---
1995 Jeep YJ, 1991 Jeep YJ, 1993 Jeep YJ, 1989 Jeep Cherokee, 1985 Jeep CJ, 2001 Jeep TJ, 1999 Jeep Cherokee, 3 Toyota's, and now 2005 Jeep LJ
Currently Active Users Viewing This Thread: 1

(0 members and 1 guests)
Posting Rules

You may not post new threads

You may post replies

You may not post attachments

You may not edit your posts

---

HTML code is On

---