Registered User
Join Date: Jul 2006
Location: Roanoke, VA
Posts: 79
Greasing the slip joint on 97+ XJ's
---
This is my first write up so bear with me. I could never find a write up for greasing the slip joint for 97+ XJís that causes the clunk on braking right before a stop and also a clunk on initial acceleration. So I decided when I did mine I would take some pics(not sure how to make click free,sorry). So here goes.
Tools needed:
-New CV clamp (see pic below)
-Anti-seize (used as a replacement for grease; saw it on another thread somewhere)
-Ratchet and socket for U-joint straps(canít remember off the top of my head what size)
-Hammer
-Spray paint
-About 45 min.
Here is pics of the clamp and anti-seize: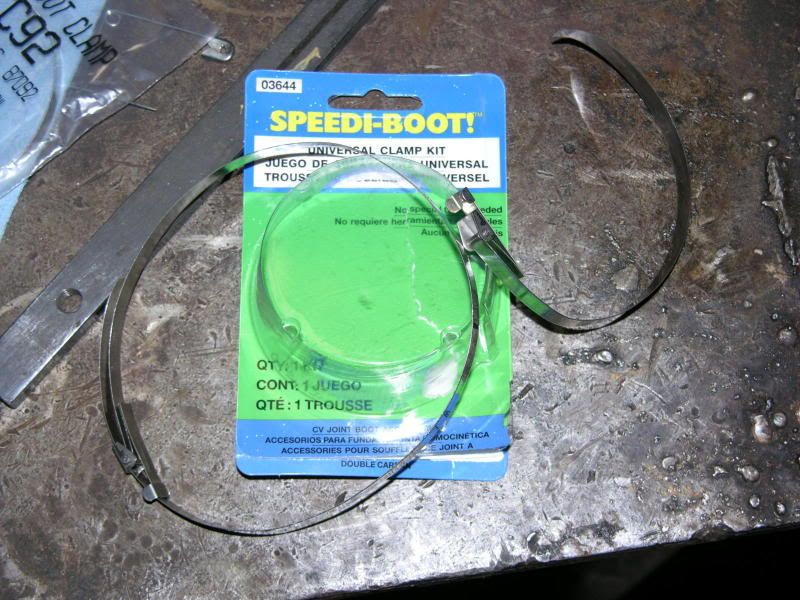 Sorry for the blurry pic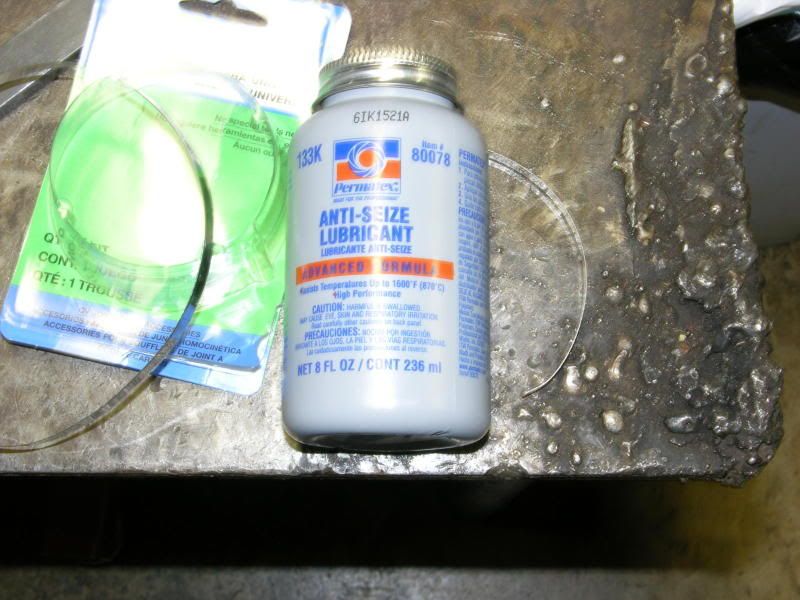 First start off by marking your driveshaft with paint to ensure that it gets reinstalled the way it came out as to not knock off the balance of the driveshaft.
Really all you need to mark is where the shaft and pinion meet. I kept the wheels on the ground and put the trans in park to insure that the output shaft of the xfer case would stay the same. Now you can cut the clamp off the boot or use a screwdriver or something. It is the one on the right:
Then go about removing the four bolts on the U-joint straps. Those right there, there are 2 on each side: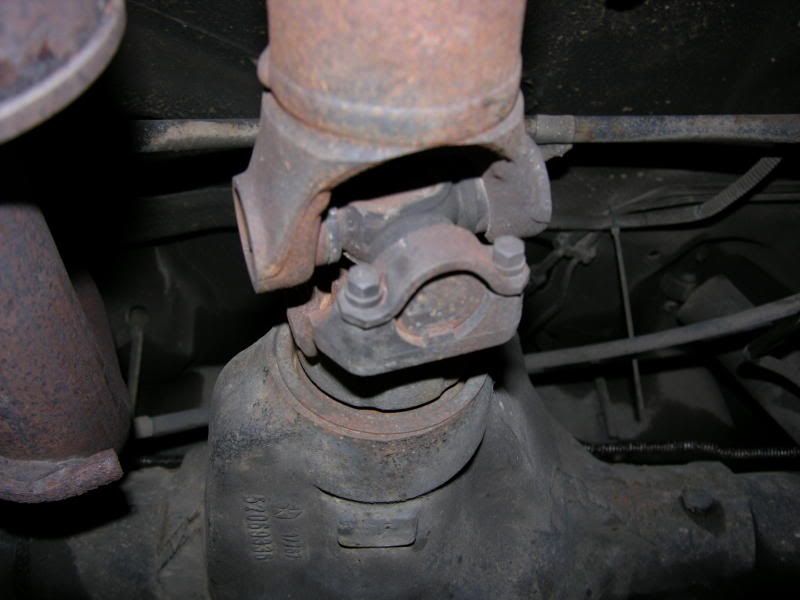 After the removal of the straps push the driveshaft towards the xfer case to get enough clearance for the U-joint to clear the pinion. It may take a little effort to break free the U-joint. I had to tap it with a hammer to get it to. Be careful with the caps on the U-joint, mine fell off a few times so you could put tape on them to hold them on. Now just pull out the driveshaft.
Now lock down the shaft so you can deal with the female end without it moving all about. I put mine in a vise. As you can see there was very little grease left:
I took a rag and cleaned out any grease left in there. Then you can start applying the anti-seize. I applied it pretty liberally but you probably donít need that much. Now get up under the Jeep and put some also on the output shaft. This also had very little grease:
I figure more is better than not enough.
Now you are ready for reassembly. Push the slip joint together making sure to line up the paint. Now back it off until it seats with the pinion; basically the reverse of disassembly. Bolt the straps on and then move back to the boot that we have to clamp back on. I used a universal clamp that needed no tools since I had no CV clamp tools. If you have the tools it probably will be a little easier since these clamps are a little hard to work with. After much avail however I got mine on nice and tight. Like I said this only took me 45 min. and I was taking my time. After that you are done and hopefully your problem is solved. I have been running like this for a few months with no clunking but I read somewhere that his has lasted something like 6 years so I guess time will tell.
If I left anything out please feel free to comment. As I said this is my first write up.
Currently Active Users Viewing This Thread: 1

(0 members and 1 guests)
Posting Rules

You may not post new threads

You may post replies

You may not post attachments

You may not edit your posts

---

HTML code is On

---