DIY Tail Light CB Antenna Mount ($7)
---
I noticed the other day that my CB antenna mount was wiggling way too much for my liking, and after investigating it, I found that the screws going in to the sheet metal on the back of the jeep had come loose over time. Not wanting to put more holes in my jeep, I opted to make my own mount.
I had been admiring those tail-light mounts for quite some time, but the $30 price tag never agreed with my cheep sense. So I headed off to Lowes today and mulled around the sheet metal and steel aisles just looking for something to jump out at me. It needed to be easily modifiable as I have no welding/cutting tools with the exception of my Dremel and Mr. Blue Torch. While walking down of the aisles I came across this:
Large stainless steel gate hinge ($7)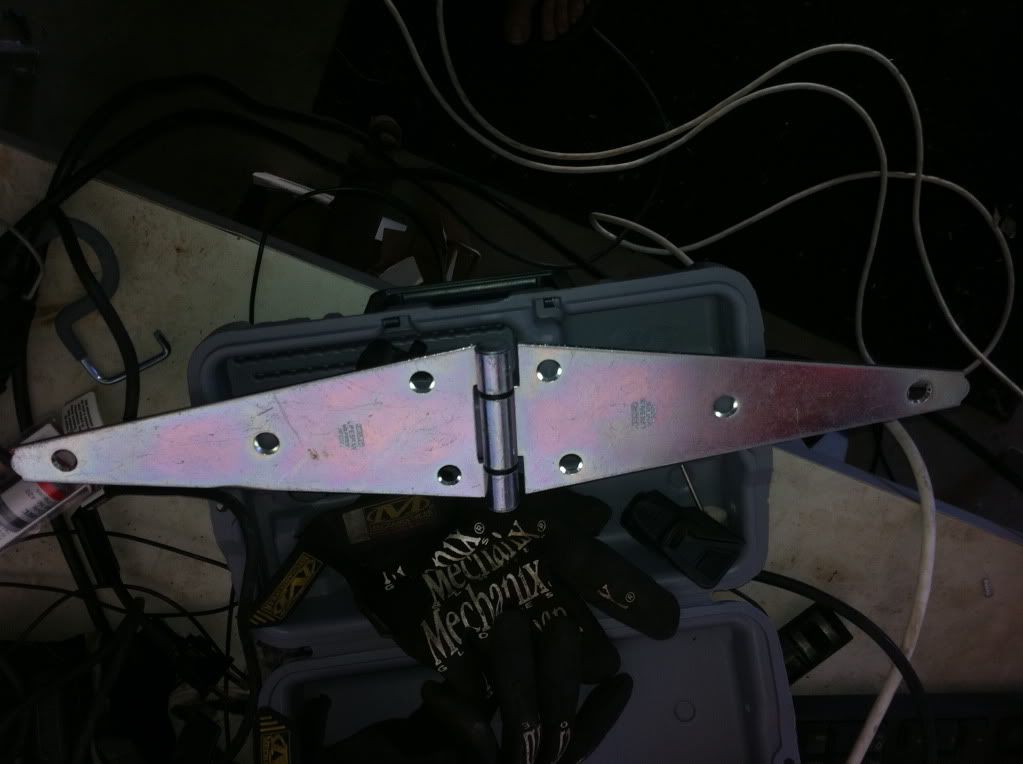 I knew that with a little finessing, I might be able to make it work. The first thing I did was to fit the metal cutting wheel to my Dremel. I then through the hinge in to the vice and decided to cut the hinge side that had less metal at the bottom.
After that, I removed the tail light and did a quick, dry fit. I put the hinge behind the tail light and used a sharpie to mark where 2 other holes would need to be drilled. I then set to drilling them out.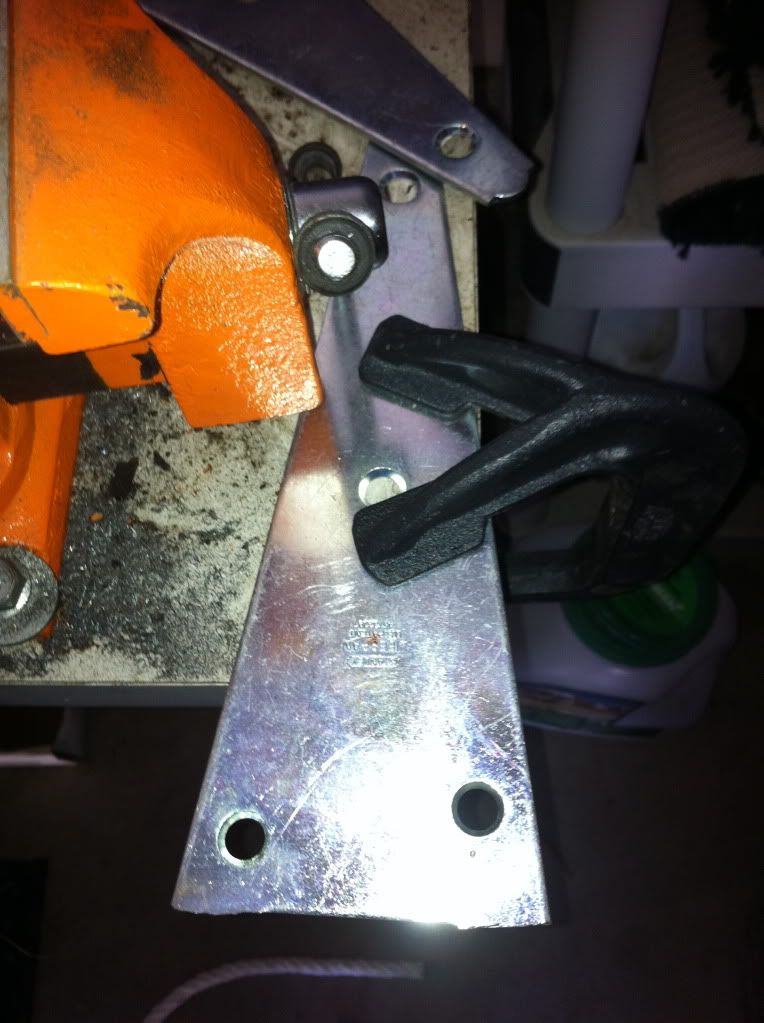 Next up was another dry fit, and choosing how far I needed to bend the end to make a tab for the antenna to ride on. I had previously routed the cb antenna through the body and in to the tail light assembly and then out a hole in the side (I need to address this hole before fall sets in ). I opted to go about 2 inches from the top.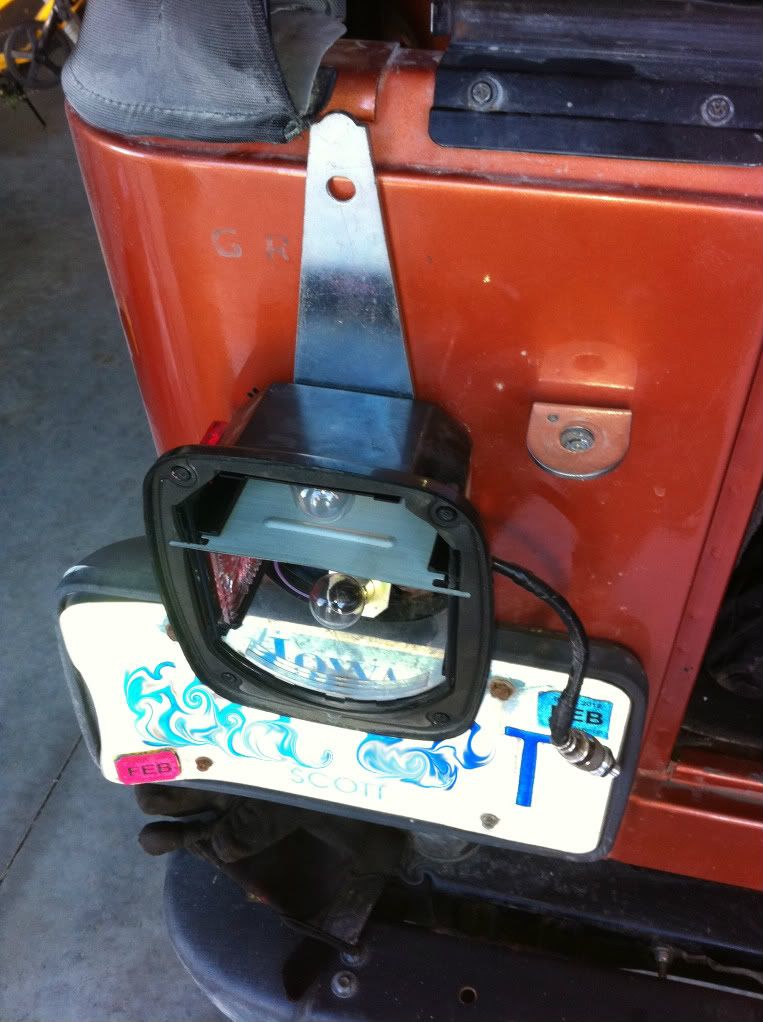 Here's the hole I was talking about: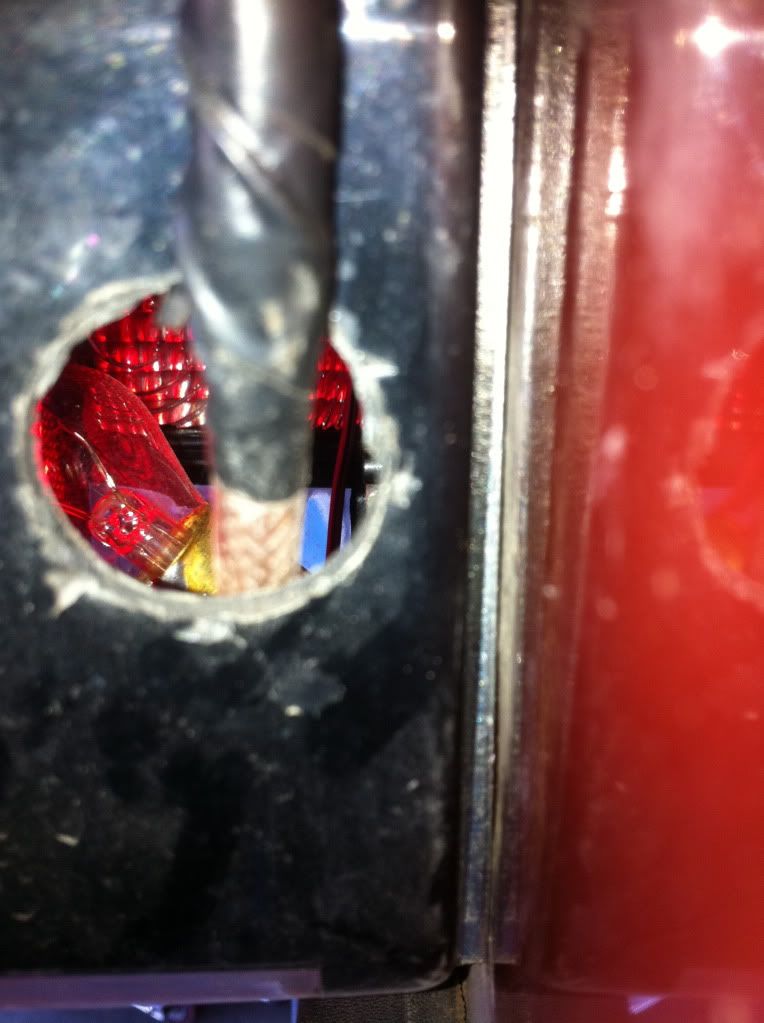 I next put the hinge back in to the vice short side down - or the side with the tab mark on it - so I could use the bulk of the length of the hinge as a lever to help bend it. This is where Mr. Blue Torch comes in. Took about 3 minutes of heating it up - both sides - and then pushing or pulling on it to see if it was maleable yet. After that third minute BAM! It went right over. It was perfect. I carefully removed it from the vice and threw it in some water to cool it off.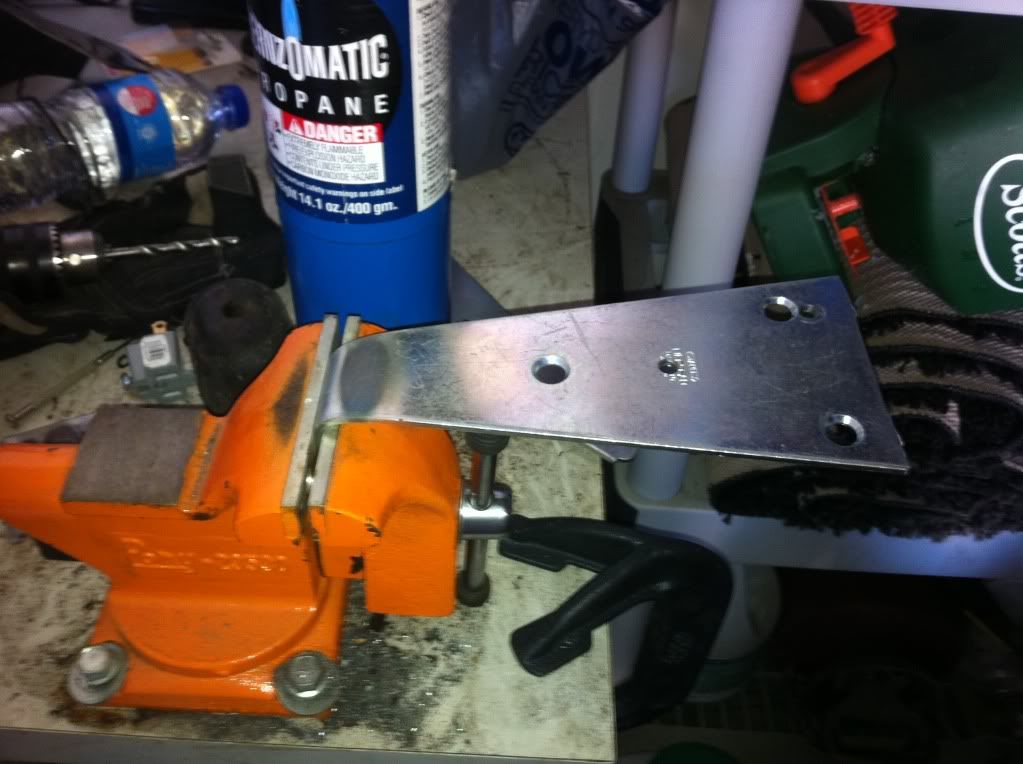 Next it was time to install it on to the Jeep and test it to make sure the SWR was still good. Everything was good, so I put it all back together.
Finished product:
I might take it off and paint it black, but i'm pretty happy with the results! I do plan on loctiting the old mount and using it for my signal flag when we head out to the offroad park.
Hope that helps you guys!
---
Shiftclick
# # # # # # # # # # # # # # # #
His: 2002 TJ 4.0L (Sold), Hers: '10 XK Hemi Ltd
I'm currently between Jeeps...
Currently Active Users Viewing This Thread: 1

(0 members and 1 guests)
Posting Rules

You may not post new threads

You may post replies

You may not post attachments

You may not edit your posts

---

HTML code is On

---