Registered User
Join Date: Mar 2011
Location: levittown
Posts: 3
hillbilly deluxe 94 yj 5.9 swap
---
this isnt my truck but im building it for a customer and since i found most of the helpful wiring info here on moparfreak69's thread i figured i would show you guys what im working with.
the jeep was your basic 94 yj with a 2.5/5speed. most of its life it has been on 40 inch mudders so the suspension needs some updating but thats not my area.. anyways here is what she rolled into the shop like.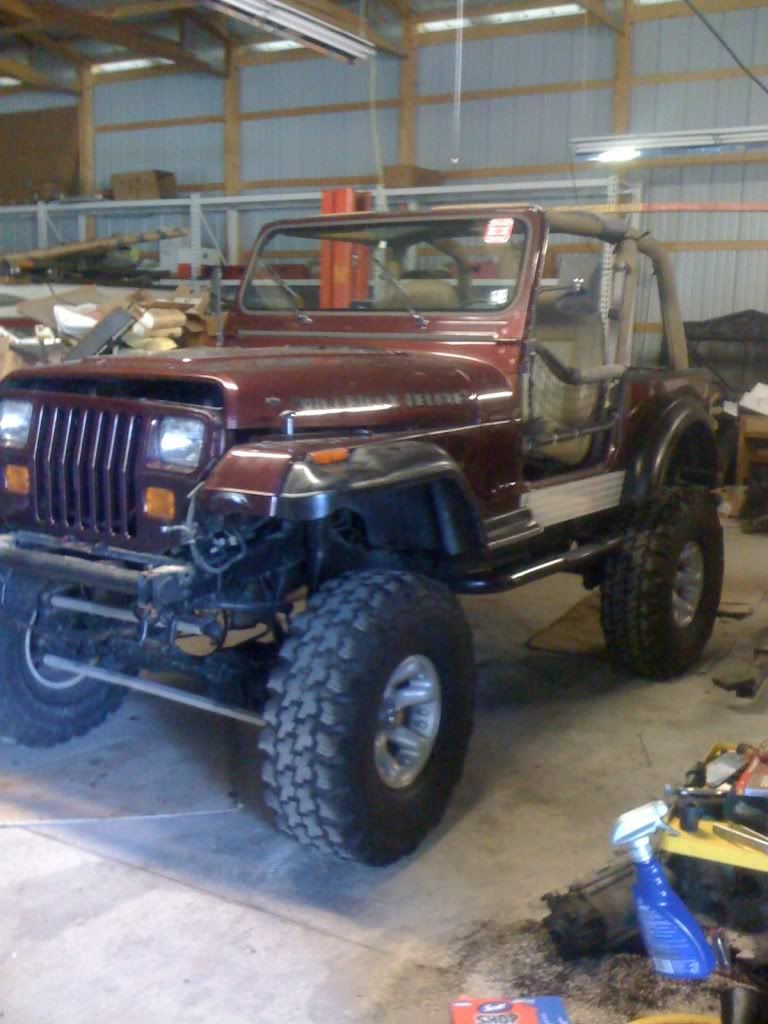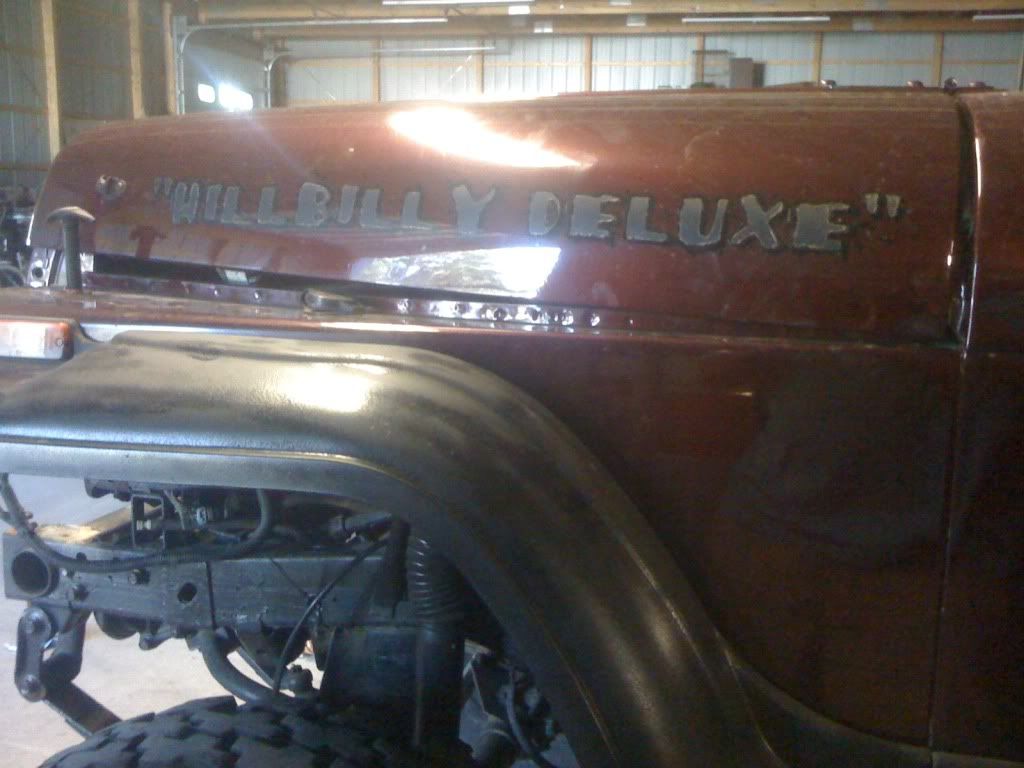 started the motor/trans/transfercase tear out..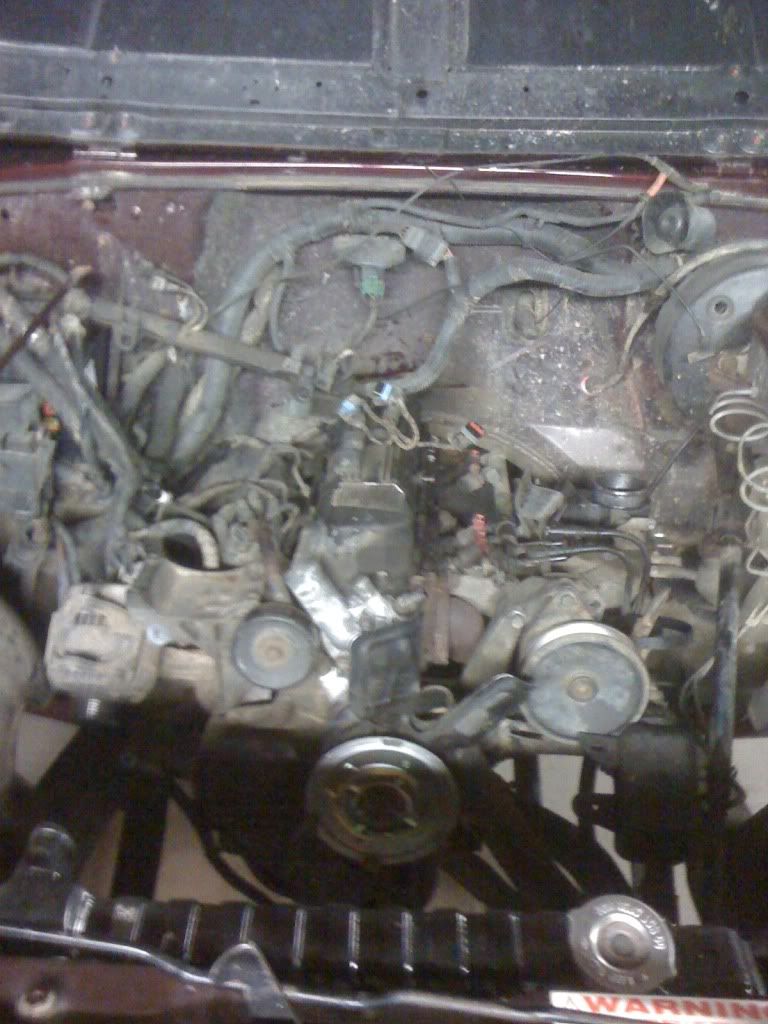 advance adapters motor mounts.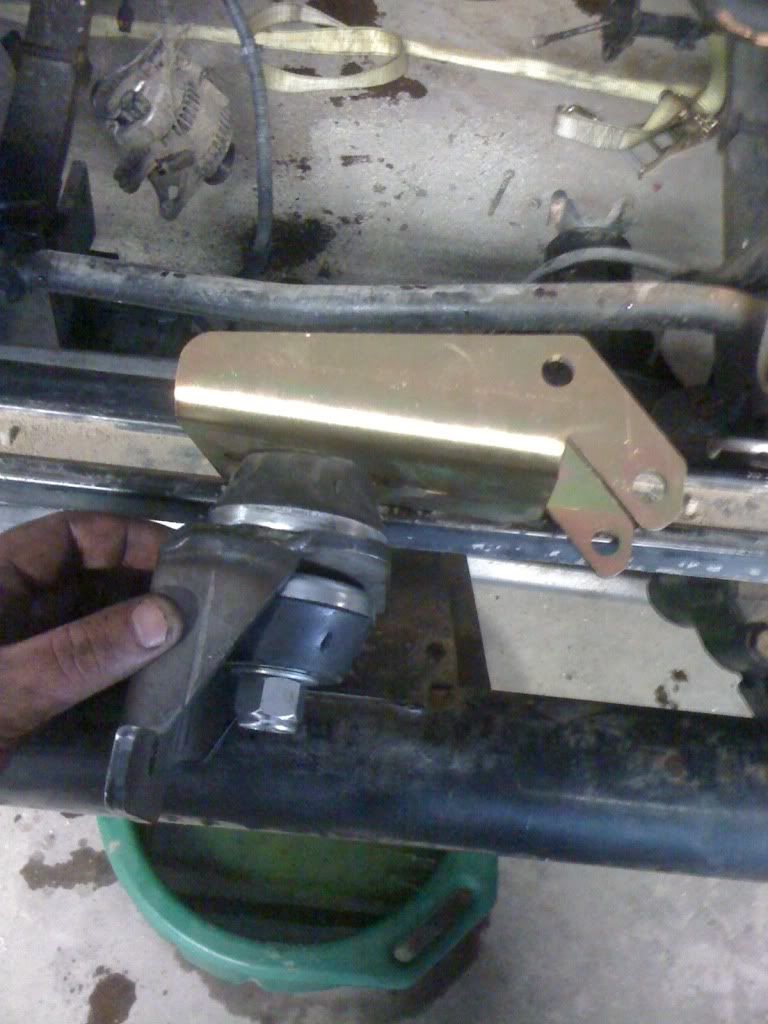 and the donor motor. everything is out of a 98 5.9 durango. i bought the whole truck with a tweeked frame from a front passenger side collision so i would have everything needed. motor, trans and transfer case are being used as well as the wiring harness and ecu.
i had the motor mocked up and mounts tacked in back in august of last year and then things got really busy at the shop so it got put the side.
skip ahead to about 2 weeks ago i found enough to finish it up. my biggest problem was trying to figure out the wiring and what a headache that was. i couldnt find a wiring diagram for the durango to save my life. then thanks to a lead here i found it.
http://www.scribd.com/doc/37492561/1...Service-Manual
that lead me to believe i didnt have to really hack into the wiring harness to much since all my powers and grounds for the motor lead to plug C106. the wiring diagrams were really vaige on what needed to be constant/switched power and what were grounds. thats when i contacted moparfreak69 and he answered most of my questions about it. i ran into a problem and wound up setting off the vvts so i was locked out from starting it so i want to put it on the road before i give the secrets away but ill have a nice printable version for everyone shortly.. basically the only wires i had to hack into on the harness where on the one plug that pluged into the stock relay box and the grey ecu plug for the asd relay control and obd2 port. as of right now i can turn the key and the motor fires up. im using a newer yj fuel tank with a 4.0 fuel pump. hopefully that will be enough volumn to keep it going at higher rpms. ill post up some more pics and videos later tonight or tomorrow.
Registered User
Join Date: Mar 2011
Location: levittown
Posts: 3
update...
i had to cut the motor mounts off since the motor needed to be moved up for rear driveshaft to work. ground down the frame and centered the trans in its final position. it was late when i left tonight so i didnt get a chance to burn the mounts back in..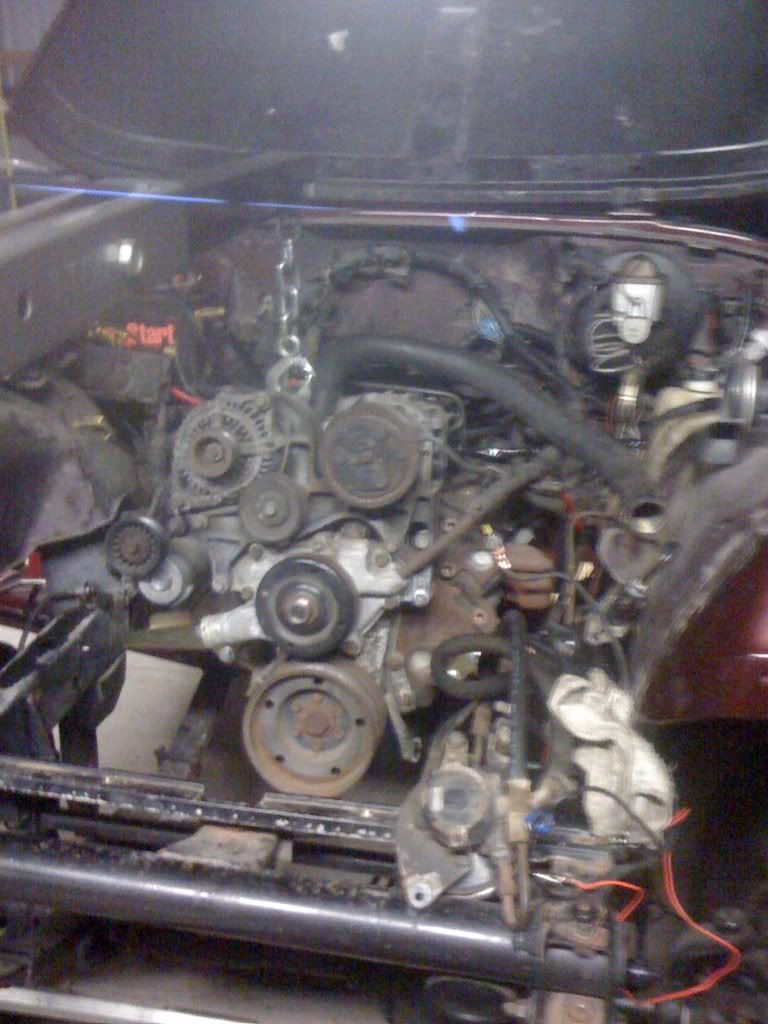 Registered User
Join Date: Mar 2008
Location: Mississippi
Posts: 473
Nice, another 5.9!
---
To view links or images in signatures your post count must be 10 or greater. You currently have 0 posts.
Registered User
Join Date: Mar 2011
Location: levittown
Posts: 3
i finally got some quality time with the jeep tonight.. welded the motor mounts in solid, plumbed up the powersteering, wired up the factory guages and FIRED HER UP.. heres the pics and VIDEO everyones been waiting for..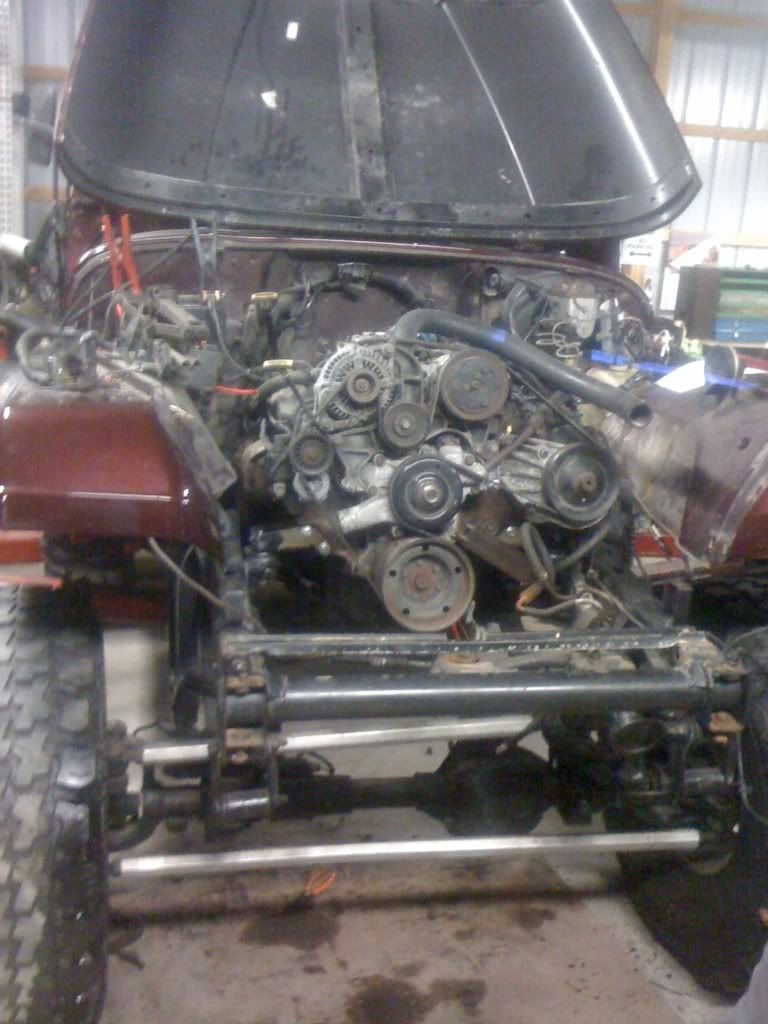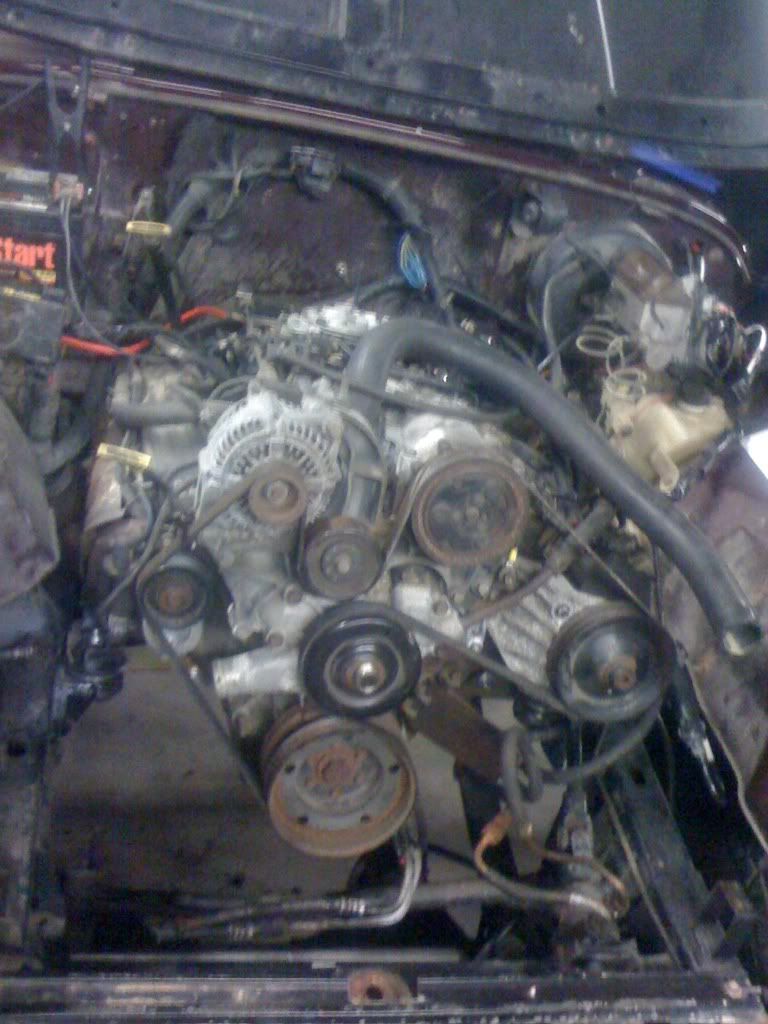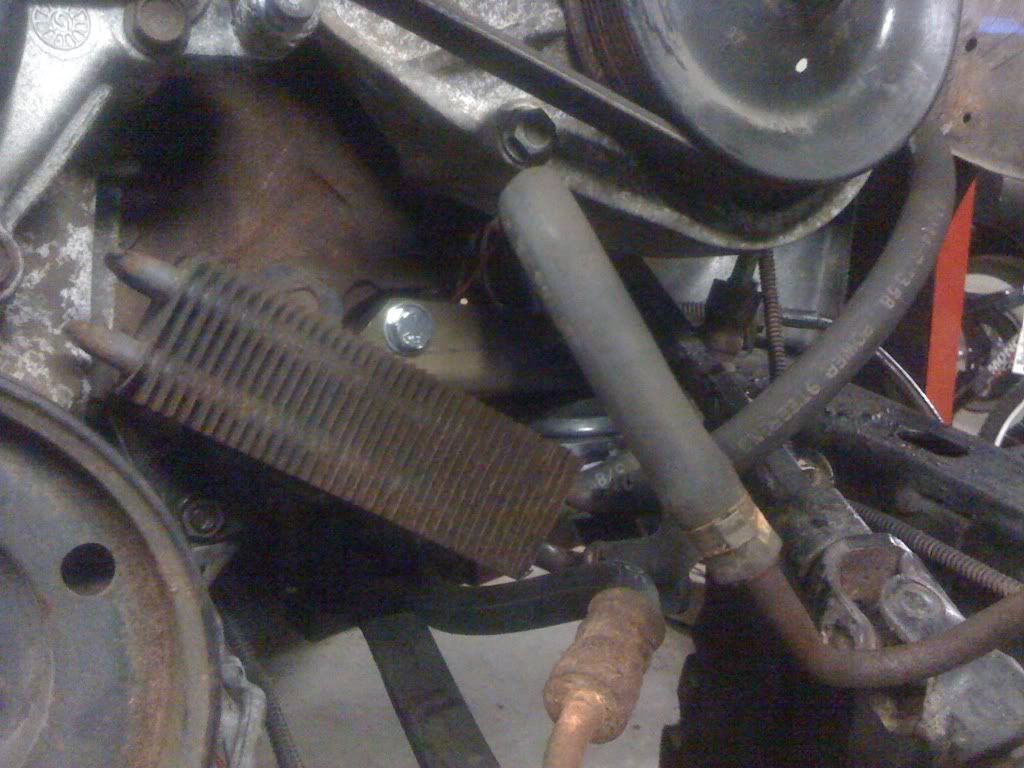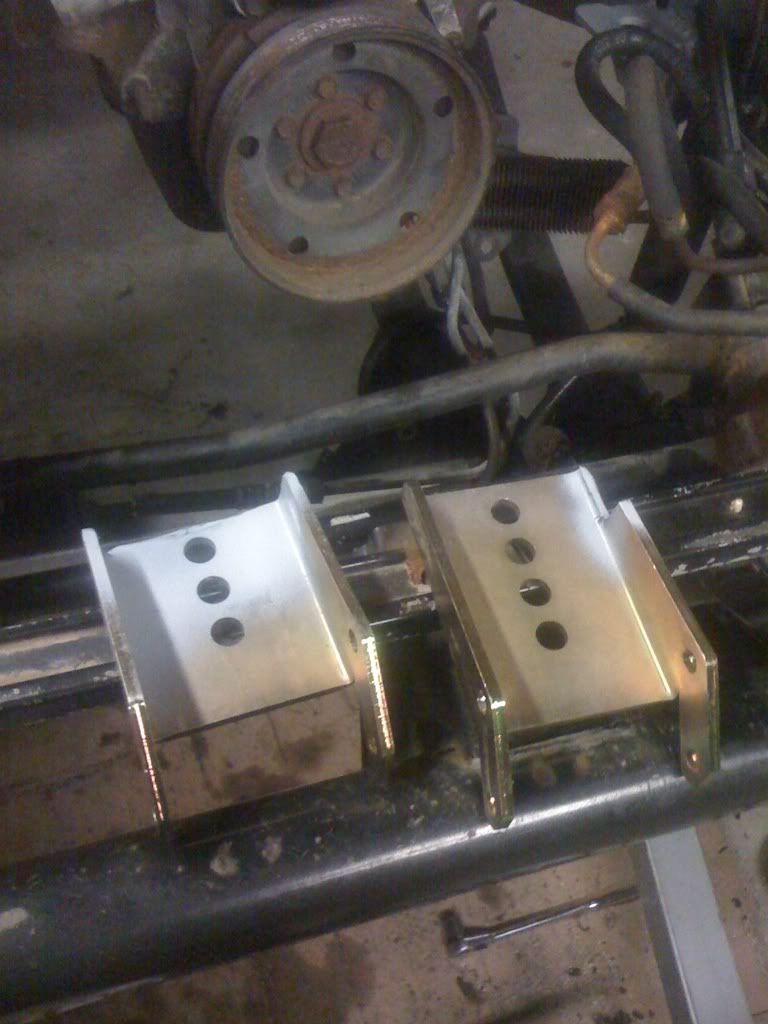 first video.. its got some old fuel still left in the tank but here she is with open headers.
http://s212.photobucket.com/albums/c...eeprunning.mp4
second video
http://s212.photobucket.com/albums/c...36-5295499.mp4
the list of things to do got alot shorter tonight.. now all thats left is
front driveshaft
mechanical pull cable for front diff 4wd actuator
trans mount
shifter for trans and 4wd
trans cooler
bolt the front clip and radiator back on
plumb the cooling system and heat
and i think thats it.. oh yeah and weld all the cracked suspension mounts back together... lol
Registered User
Join Date: Aug 2020
Posts: 1
Hey I'm doing the same exact swap any help on the wiring
Registered User
Join Date: Feb 2017
Location: South Central ID
Posts: 382
this thread is 9 yeas old, and OP hasn't been back. since Sept 2011 don't think he'll help....

others may chime in to help....
---
Whats over that next ridge?
Currently Active Users Viewing This Thread: 1

(0 members and 1 guests)
Posting Rules

You may post new threads

You may post replies

You may not post attachments

You may not edit your posts

---

HTML code is Off

---