Fix Your Saggy Springs: S10 Bastard Pack
---
Well with the combination of 25 year old springs and 1.25" shackles topped off with an AMC 360 on top, my front springs had about had it, they were completely flat and pretty much reverse bowed. So being a cheap college kid I have been reading up on the chevy s10 bastard pack lift to help out my ailing front springs, my rear springs had already been bastard packed by the previous owner so the jeep was really sitting a** high. I mosied on over to the local junk yard and bought two s10 rear springs, they were 4 leaf packs
The SAG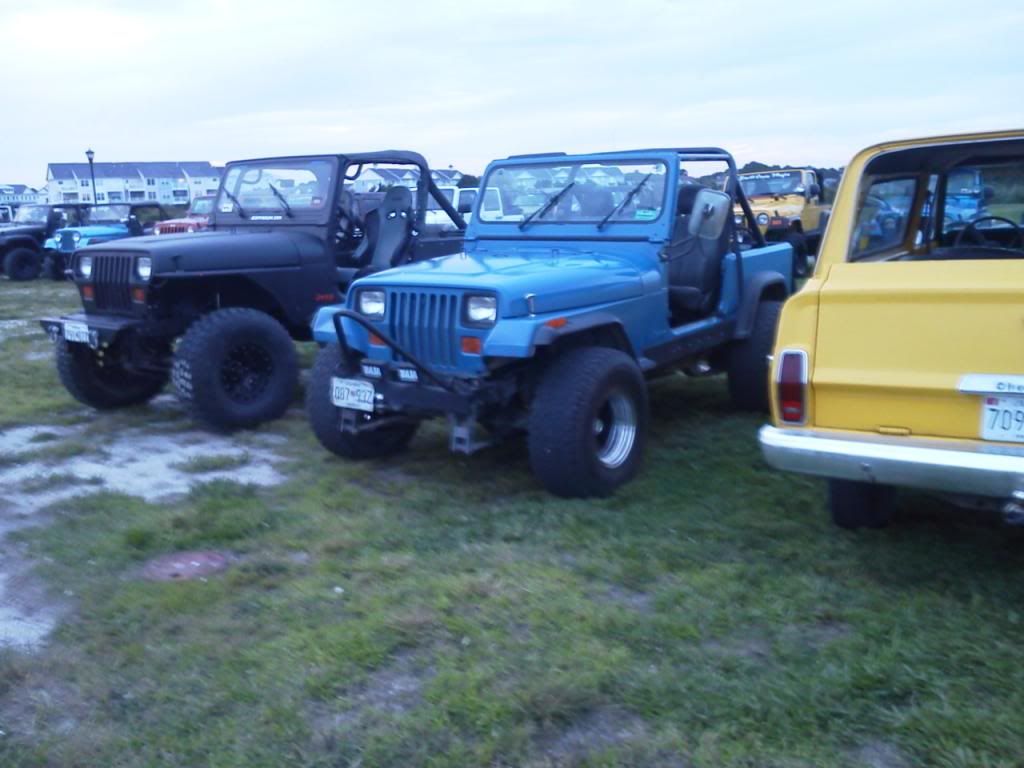 The springs I picked up from the junk yard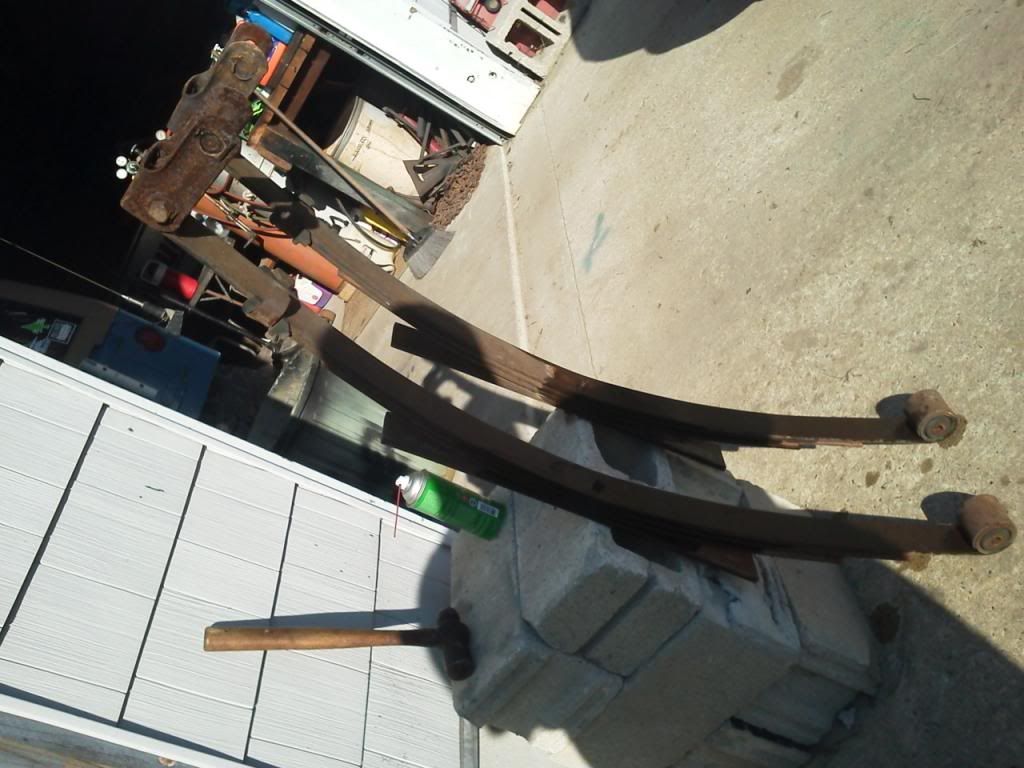 Well I didnt take any pictures of the springs during breakdown and reconstruction but what I did was took the stock front yj springs removed the #2 factory yj leaf and in its place added in the main s10 leaf that had been cut to size and the #2 s10 leaf and the remaining yj leafs to end up with a 5 leaf pack, the breakdown is:
Yj main leaf
cut down s10 main leaf
#2 s10 leaf
yj #3 leaf
yj#4 leaf
A few pics I snapped during the process
Factory YJ springs
Height difference is much improved over stock, sorry for the bad pictures but I forgot to get a side shot
This combination netted me about 3" lift, I had 1.25" shackles sitting on factory springs and my fender was sitting at 32.5" after the bastard pack I put the factory shackles in and am now sitting at about 34.5" of height, such an improvement over the nose drag it had before, ride is much better as well, I would highly suggest this mod to anybody it was cheap and very easy to complete with a little common sense and determination
Before
After
Before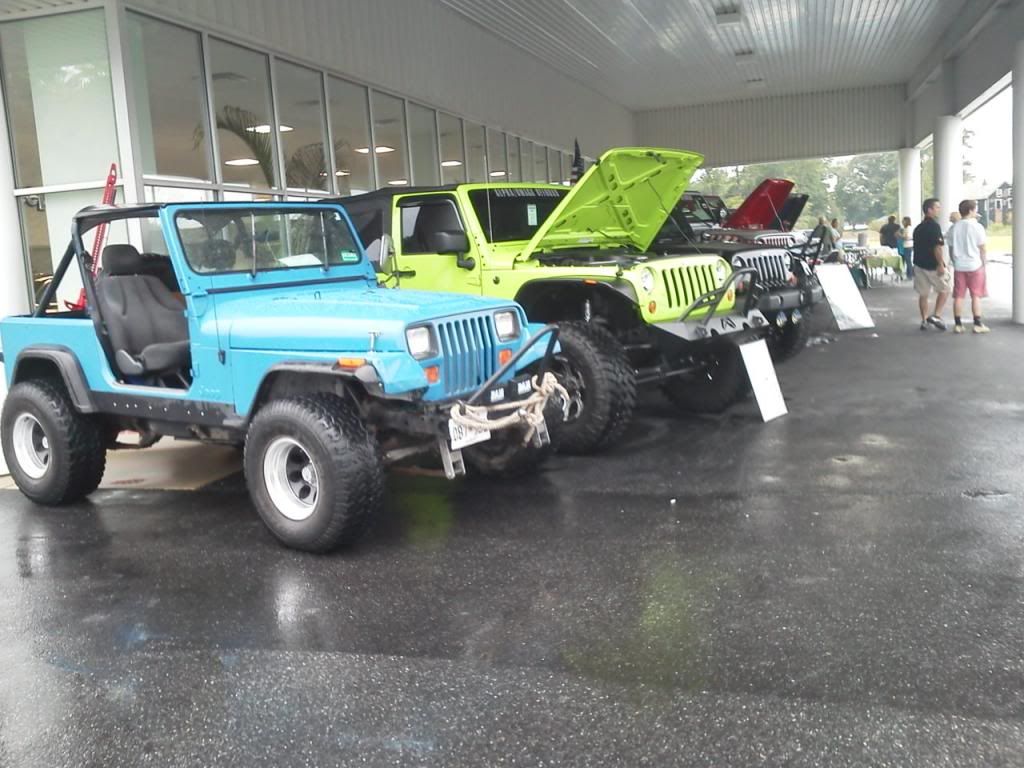 After
---
Lifted Locked V8 swapped
Registered User
Join Date: Jul 2012
Location: Hereford
Posts: 7
I'm in the process of doing the exact same thing. I had really old and worn out lift springs. Found some stock springs on CL and built new packs. Had to drill through and cut a couple. I second your recommendation on this. Cheap fix.
Currently Active Users Viewing This Thread: 1

(0 members and 1 guests)
Posting Rules

You may post new threads

You may post replies

You may not post attachments

You may not edit your posts

---

HTML code is Off

---