Registered User
Join Date: Jan 2009
Location: ga
Posts: 33
Seat component question-
---
I have a broken seat- the hinge is broke that tilts the back portion. In addition I am getting a rocking chair motion as well. To understand what parts I am looking for and/or if I can swap out the seats do I have the following correct.
1- the part with the legs that are easily visible and which bolt to the floor is the track- correct. And, this is not the part that typically breaks?
2- The base of the seat is what I am seeing referred to as the frame, right? This is the part that typically breaks from what I think I understand.
So if the part that bolts to the floor is ok then I am good to do a seats swap and I can use ZJ and WJ of the proper vintage and they will bolt right up with just one hole needing to be drilled. Do I have this correct? My seats are manual by the way. DO the ZJ or WJ seats come in manual versions?
Registered User
Join Date: Jan 2007
Location: Paradise, CA
Posts: 2,425
The part that bolts to the floor is the seat bracket can break if extremely rusted, so can the underside "rails" or track can break too.
Here are some pictures to clarify:
this is the earlier style bracket, mounting holes in front 6" / center. The rails under the seat have mounting holes 6" / center.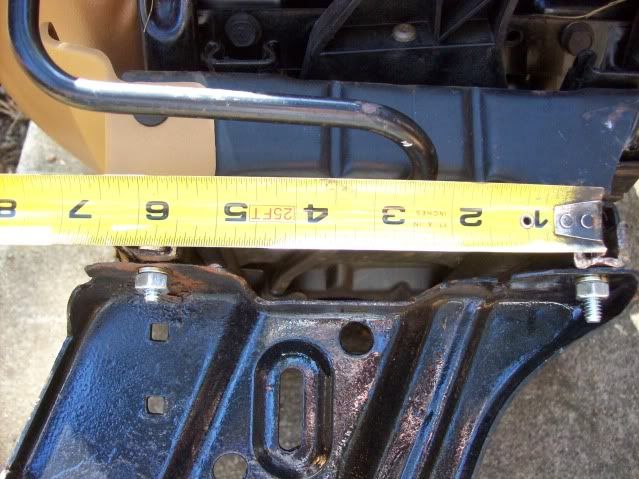 These are the later style...95+. Rail mounts are 9.5" / center. Note the different FLOOR bracket.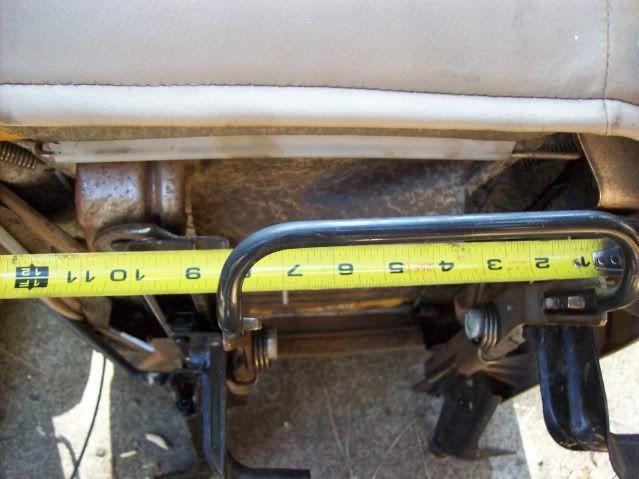 If you are mixing and matching years, here's another shot of the bottoms.
1987-1994
1995-1996
The topography of the floor and the difference in seat width can all be modified to fit.
I took these 88 seats and put in 95 seats in my MJ. I had to grind off the rivets on the seat mounts and re-bolt them on new seats. I also used a bit of flat steel stock to fabricate a bridge.
Old on the left, new on the right.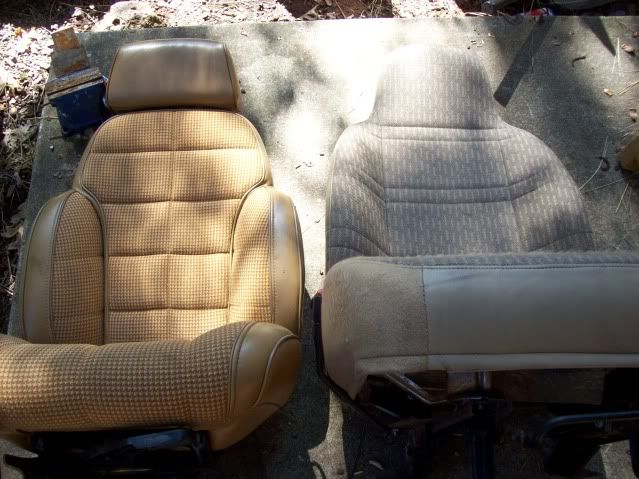 They're nice seats but I regret not getting leather GC seats. Maybe another trip to the yard.
---
1990 XJ Laredo - White & Chrome
1988 MJ Pioneer - Metallic Green and Black
¢
Currently Active Users Viewing This Thread: 1

(0 members and 1 guests)
Posting Rules

You may post new threads

You may post replies

You may not post attachments

You may not edit your posts

---

HTML code is Off

---