Report style overview.
It has been snowing here for 3-4 weeks now and there are measured by the weather station ca 65 cm of snow.
In the city it has been cleaned and plown off but the situation is still good
(if you look it from the 4x4 point of view).
To discribe the situation, this is me parking between apartment buildings: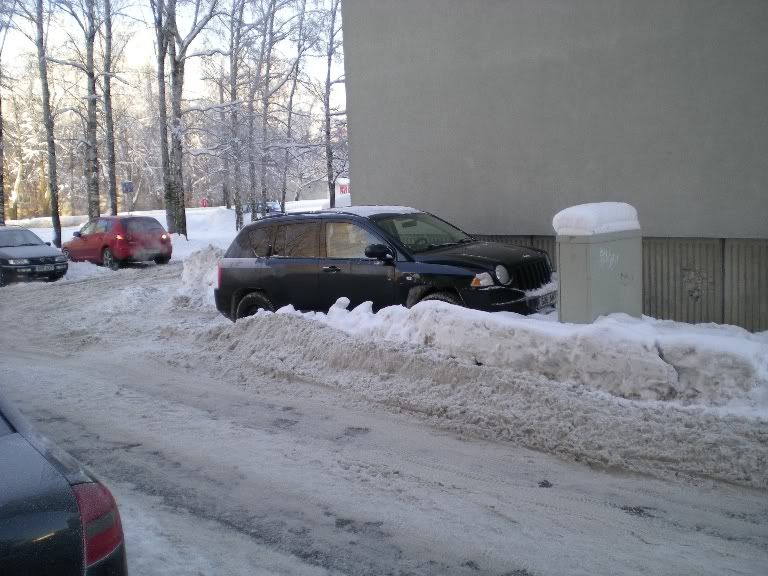 So I decided that I can't miss the chance and decided to check my summer house. It's quite near the city, but the end of the road there is used only by me (i.e. it is not been used at all). Road end is through the wood, therefore there's a little bit less of snow, I think 25-30 cm.
I got there with two attempts. First ended when the snow wall pushed in front of the car builded itself so big that Compass just stopped with the wheels spinning (ESP full off of course). So I backed about 10 m and with some speed broke throgh the snow wall.
The rpms where up to 3500-4000 all the time (from 4500 starts the red zone for diesel), so the wheels were spinning pretty fast.
The road has some ups and down and turns between the trees. On the ups there were more "swimming" to the left and right but Compass made it to the end. Here I park behind the gate: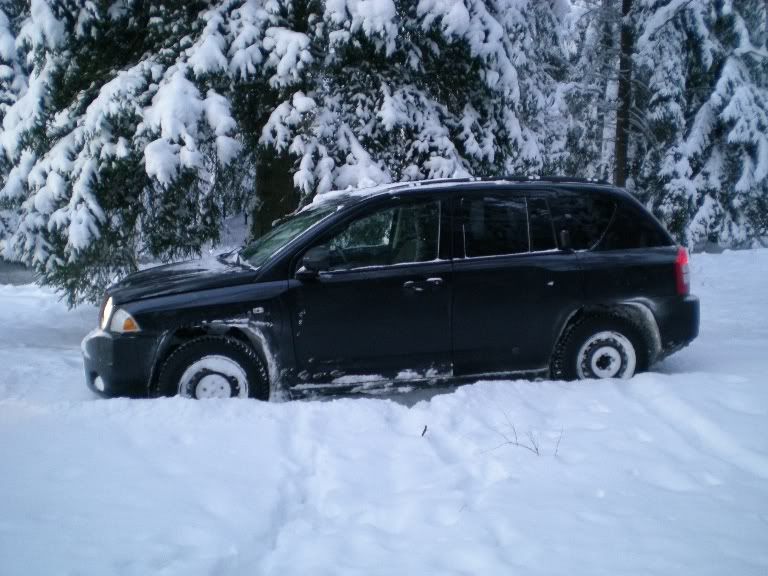 and here from another angle: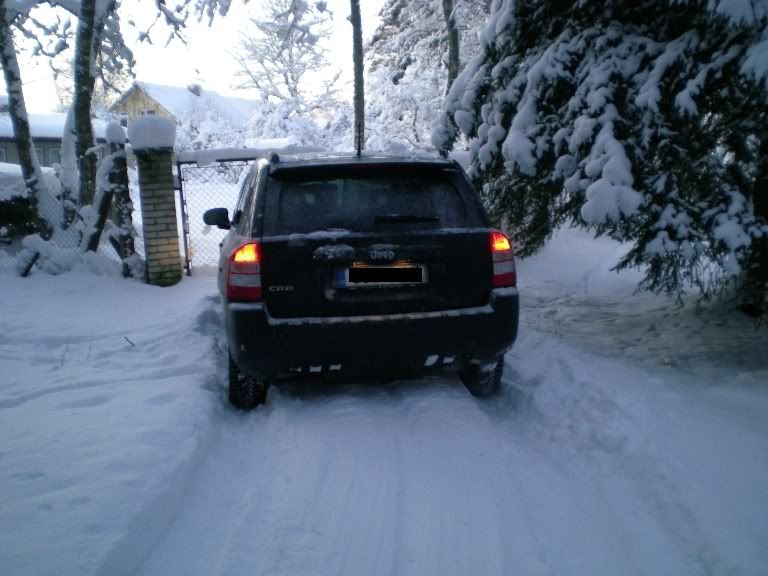 And from inside the gate (see also the snow hat on the well on the right)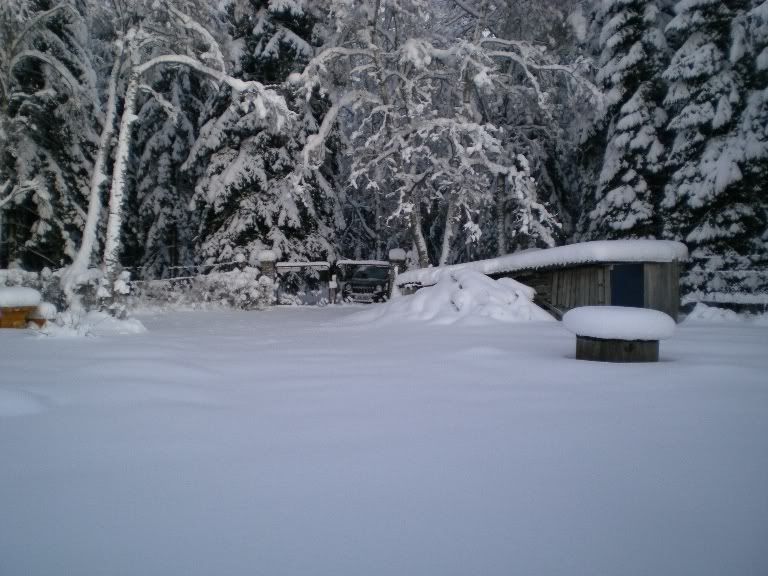 Here's the childrens swing to give the idea of the amount of snow
My Compass has 16'' Nokian Norman2-s which are great in the snow. Digg forward good, turn good, throw the pattern empty qood.
Excellent tires, I surely recommend them: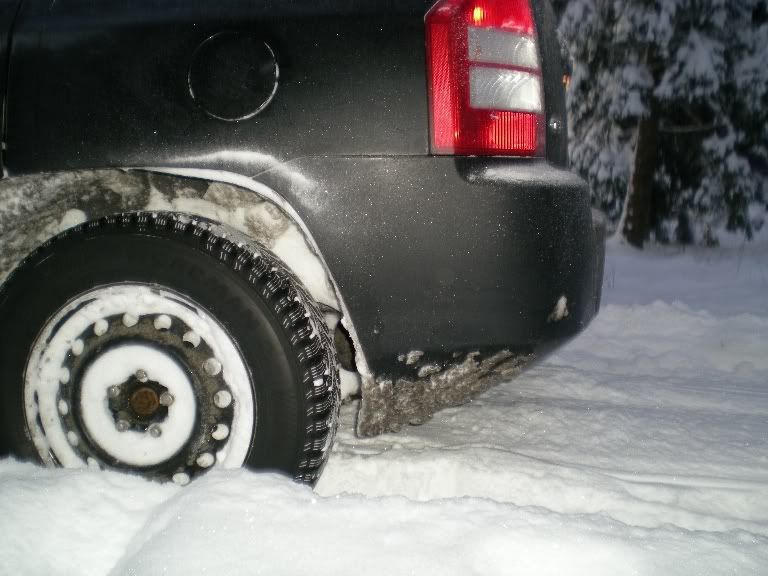 When leaving, I stopped the Compass for one more time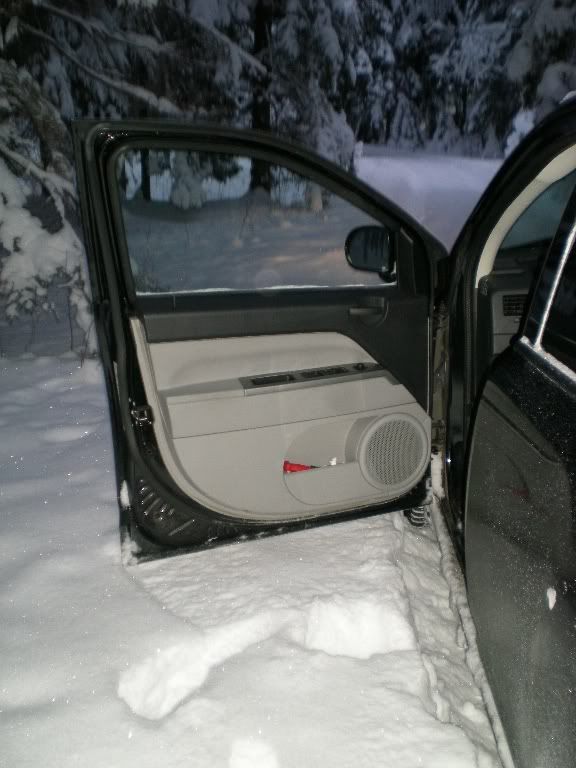 to take a picture of the tracks I made when turning around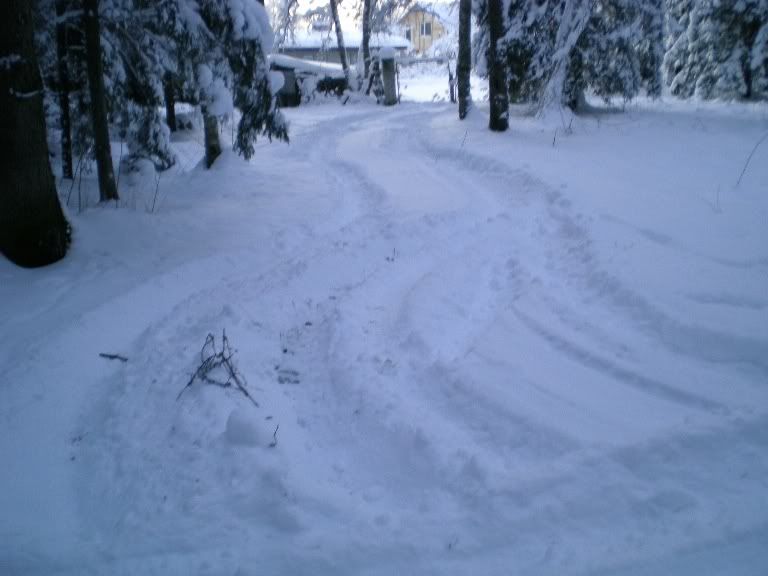 Excellent trip