New to the patriot... Not new to jeeps...
Here is my new 2012 5spd 4x4:
Glad to see mine does not have the complicated traction control that I read about on the 08s and 09s... It is on or off. I am very much so enjoying this jeep even though I have only had it for two days. I am glad I am out of my car and back into a jeep.
Future plans include only a hitch, wiring, and maybe a front tow point. I need to get the best mpg possible when commuting (which is the reason I got away from jeeps two years ago.)
I do all my own work on all my vehicles... I have rebuilt axles, motors, set gears, swapped motors, welded custom axles etc...
I have been out of the jeep and wheeling game for a while now, and while I don't have any intentions to get back into it (my atv is cheaper to wheel) I do look forward to being on the forums again and learning, and sharing... I look forward to learning about my new vehicle and hopefully helping others.
I am positive my new jeep patriot will serve me well as a commuter, light off road-er (need to get to my hunting camp,) mild tow vehicle (towing a snowmobile or atv,) and of course a BOV (bug out vehicle.)
Here are a few of my older jeeps that are now long gone...
1998 TJ:
1992 XJ:
1999 TJ:
1994 XJ: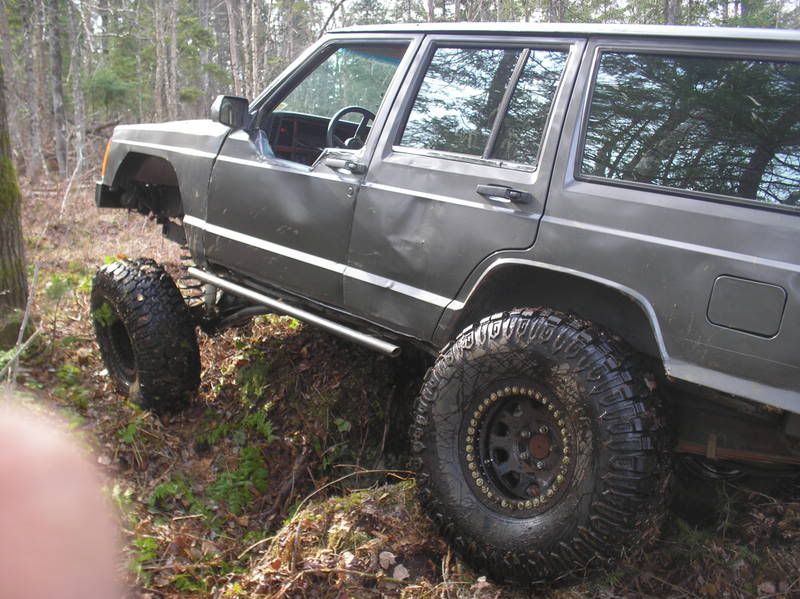 1998 ZJ long arm (no pics online)