The September 2012
JK of the Month Contest
Starts Now!
Wildthang54
37 inch Mickey Thompsons on a 4 inch lift
8pitcher
Story: my 2009 JKU was mine that I got spring break of sophomore year so march 2012. My DD I drive 30 miles to school every day in and take the minimum maintenance roads anytime I can.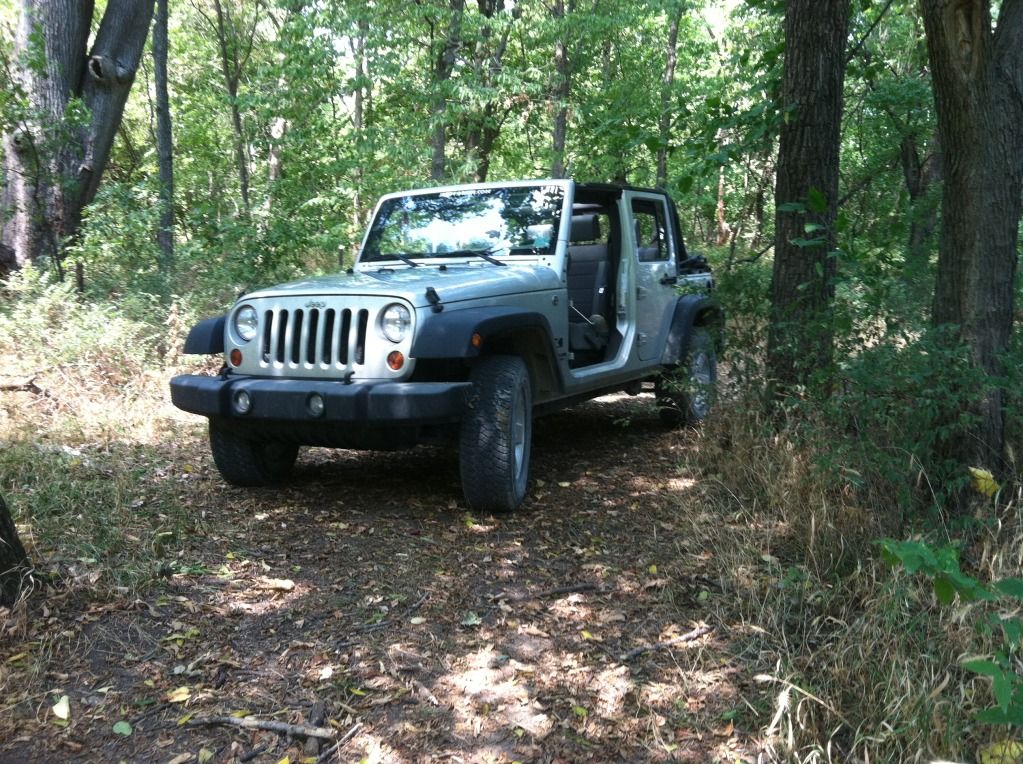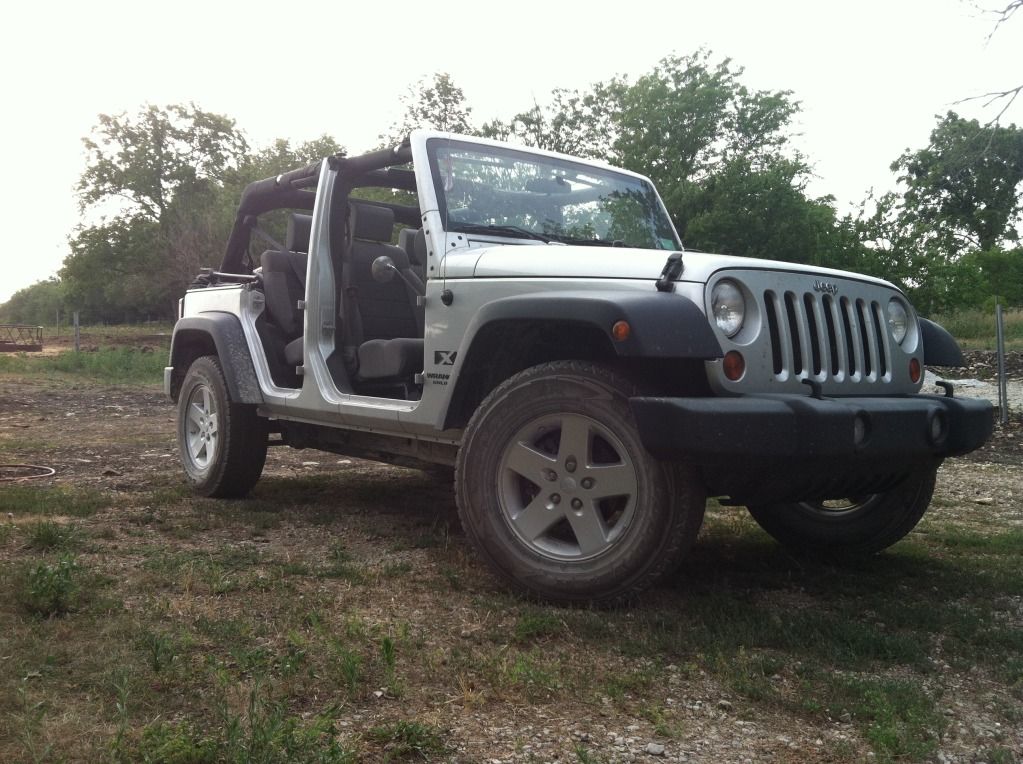 SirWinston
Story: I decided I wanted a jeep after riding shotgun in a few of my buddies rigs for a year. Then about year later my Yukon died I found this one at a local dealership. Its been an awesome learning experience ever since I got it. The more wheeling trips I take it on, the more things I want to buy for it haha. But this is my DD, so I dont plan on doing anything too serious too to it. And after the most recent wheeling trip, front chromo shafts are on order!
Mods:
Teraflex 2.5" BB.Skyjacker HD SS,Synergy Suspension SS mount
35x12.50x17 Goodyear MT/R's with Kevlar, balanced w/Dyna Beads,Cragar soft 8's, 2 Windshield mounted PIAA 510's, 2 Bumper mounted PIAA 520's, DIY CB antenna mount, DIY flat fenders, DIY Evap Canister Skid, Bed lined rockers, Rubi rock sliders, Cobra 19 DX IV CB radio, 3' Firestik Antenna, PA system, DIY switch panel, Stubby bumper, Pavement Ends rear bumper, Riddler D30 Diff Cover, Riddler D44 Diff cover, IRO D30 Sleeve Kit, Sierra 5.13's, PSC Tramp Stamp, ORO Lite Plate, Flowmaster Super 44, Northern Tools rear tow hook,Mesh grill inserts, Pavement Ends Sun Cap Plus and Cargo Cover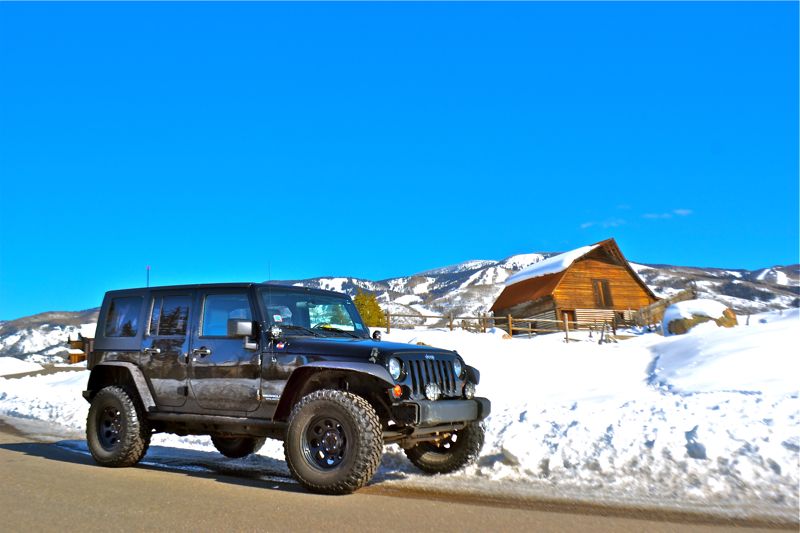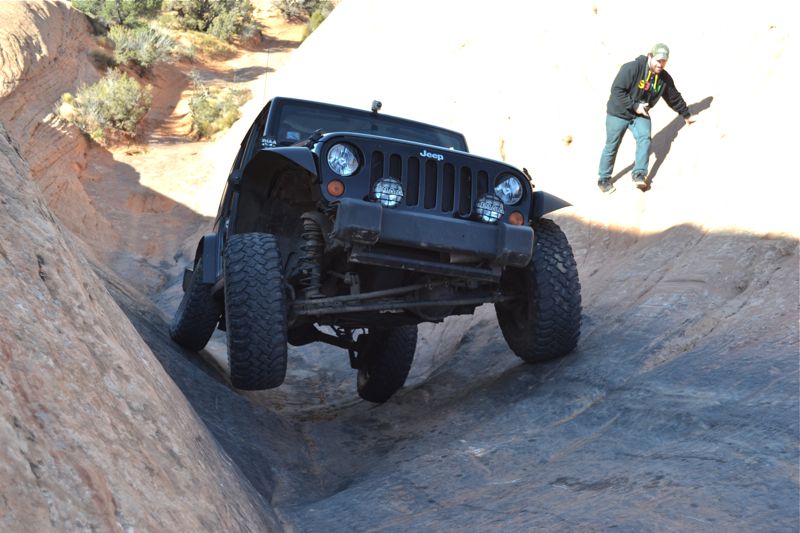 Jeepin Dad
I bought my X new in July of '07 with the "Rubi-Lite" package, it has the Rubicon Rear HD Dana 44 with locker, 4.10 gears and the electric swaybar disconnect. It now has over 100,000 miles, it is my daily driver, weekend end toy, camper tow vehicle.
Mods:
Engine/Driveline:
Tom Woods 1310 Rear Drive Shaft
Centerforce Dual Friction Clutch
Suspension/Tires:
2" Black Diamond BB
4 door JK 17/58 springs
Bilstien 5100 shocks
Rock Krawler HD Tie Rod
Rancho Steering Stabilizer Kit
Set of factory rear swaybarlinks up front
285/75R16 Cooper Discoverer S/T
16 x 8 Procomp 8069 Extreme Alloys
Armor:
Front LoD 1st Gen Mid-Width
Teraflex Rock Sliders
M.O.R.E. Engine/Transmission skid
Kilby EVAP Relocation Kit
Riddler Diff Covers
Interior/Communications:
Cobra 19III CB w/4" Wilson
Radio Shack Handheld CB
Seat covers
Recovery Gear:
Warn M8000
48" Hi-Lift
20' 30,000 lb strap
Tree Savers, Shackles, Snatch Block
Misc:
Warrior Products Safari Rack
Warrior Products Mirror Relocation Brackets
Bestop Safari Top
Tekonsha Prodigy P2 Brake Controller
7-pin trailer connector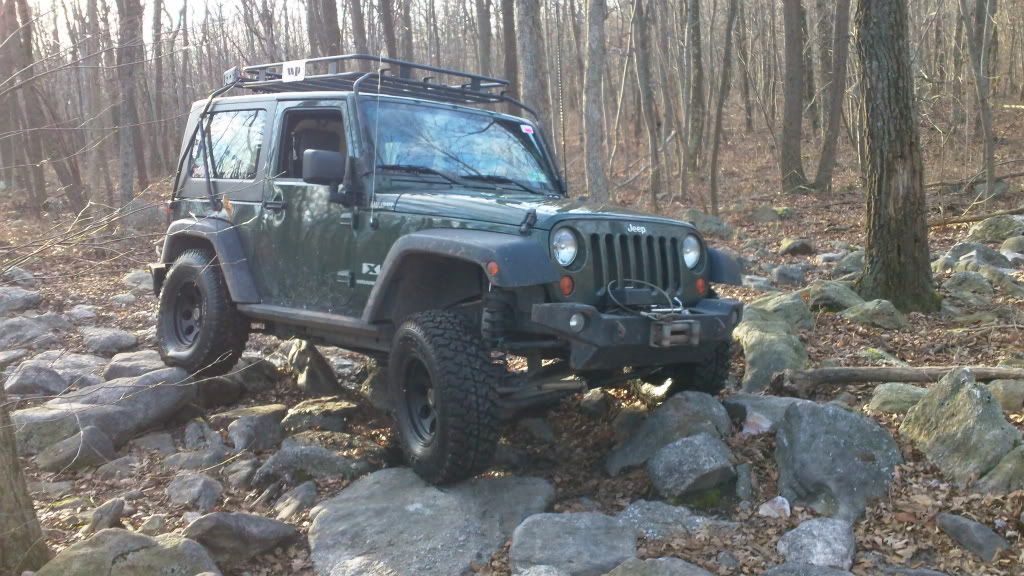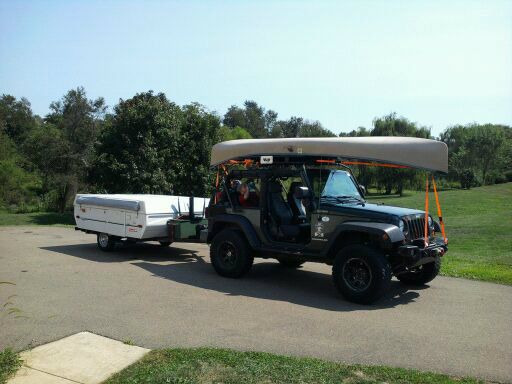 Tavic
Jeep:
2010 Sport
(Barebones including no A/C)
Mods:
2012 4dr Rubi Springs
2011 Rubi Wheels
255 BFG KMs
Cobra 18 CB
4' Firestik
Customized stock front bumper
Jam86
Mods: Blacked out stock rims (For DD), Procomp 15x8 black alloys for off road(waiting on my 35s), Metal Cloak front and rear fenders with aluminum inner fender, ACE rock sliders,custom made rear bumper, customized olympic front bumber, 2 pairs of KC lights
Good Luck Everyone!