Wheeled it! 1k miles on the odometer, took it to Walker Valley ORV area. Haven't even received my plates yet.
Went with my daughter and her friend and dad driving their Sammy. Quite a few people said my rig was too nice to be out there..
Just after the hill climb to a large open area.. this is on the edge of the open area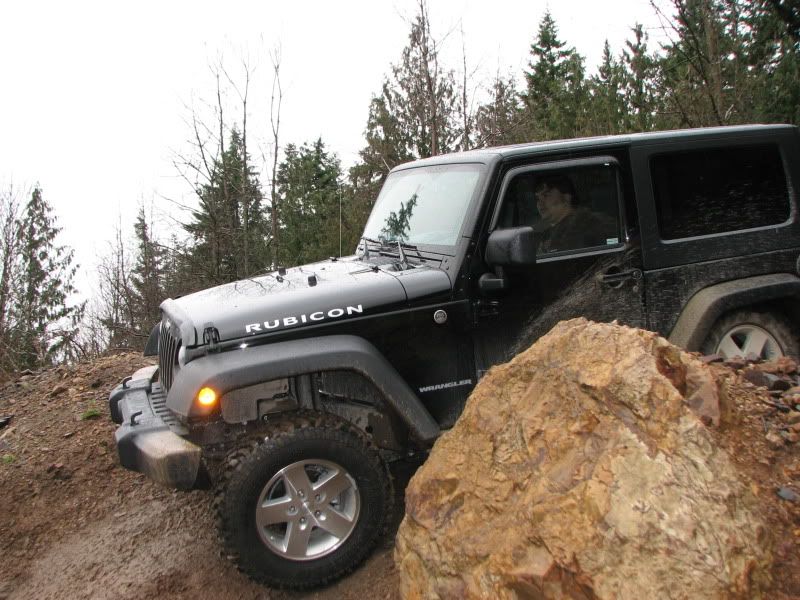 Sammy showing off on his 33's
This gentleman just moved to the area, built this buggy from the ground up.
All photos taken by my daughter Caitlin
Following the Sammy around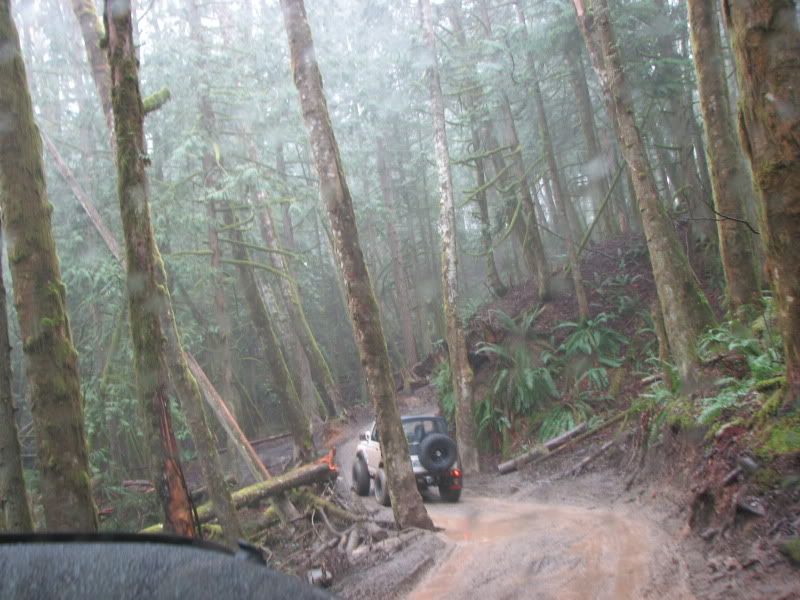 Decision time, drive down what we just drove up, or continue up to the main line.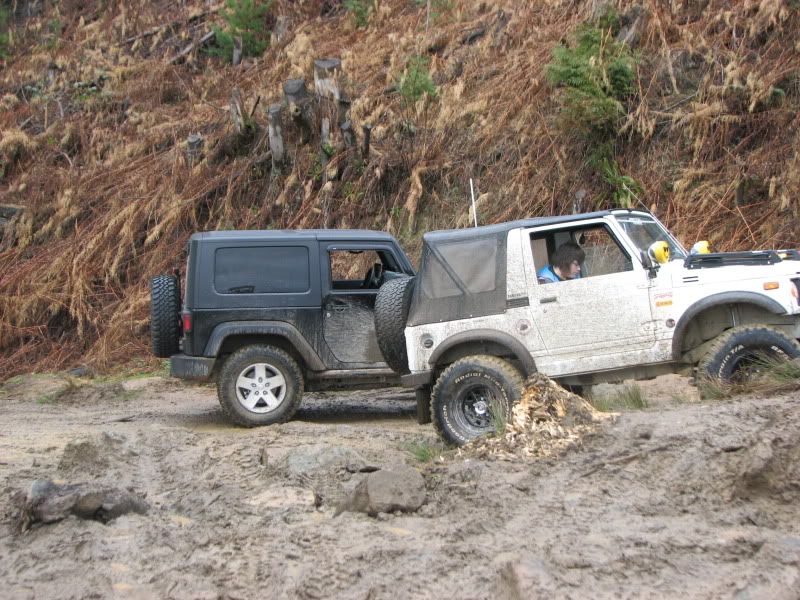 My child needs some wheelin' boots.... but so do I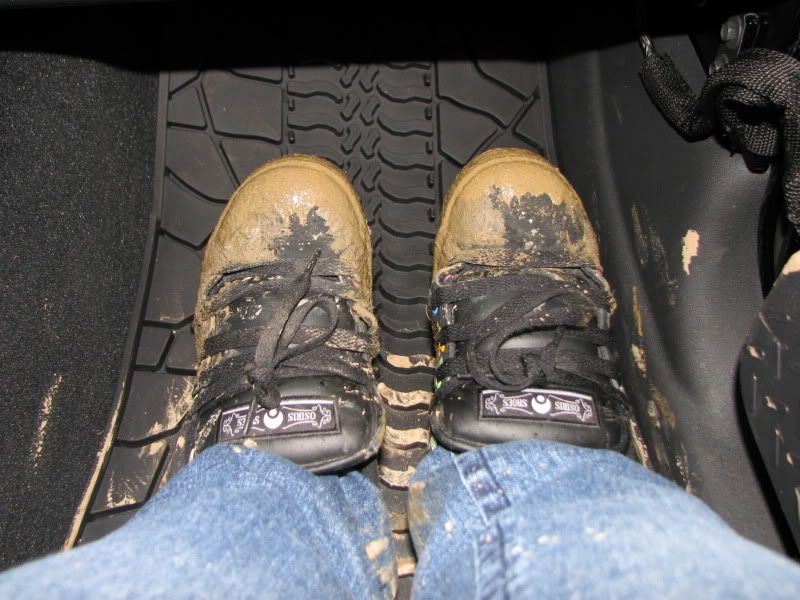 Continuing up.. bumpy road ahead
Little blurry, this Jeep is jouncing around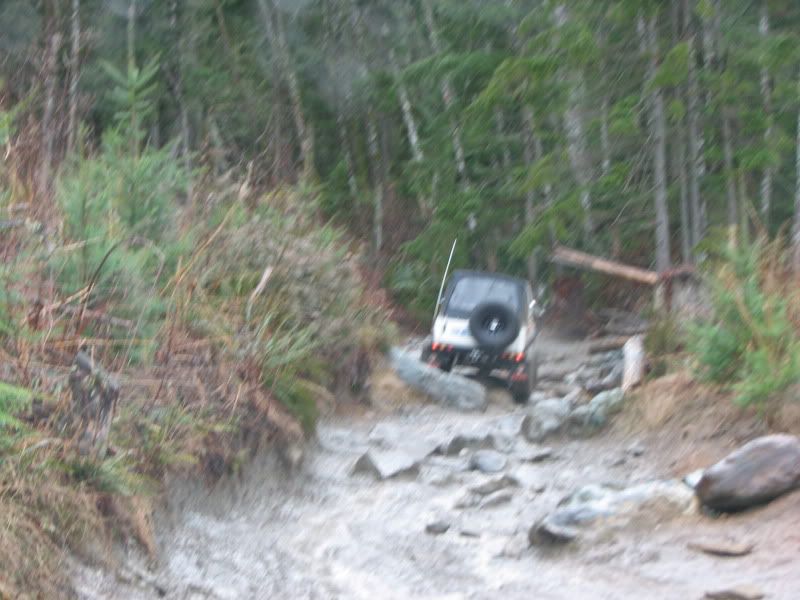 So from behind the corner I see the Sammy back up, then forward. Hmm.. what was that about... OH.
First I tried to go over the rock completely, almost but not quite. Got a little guidance and trudged on.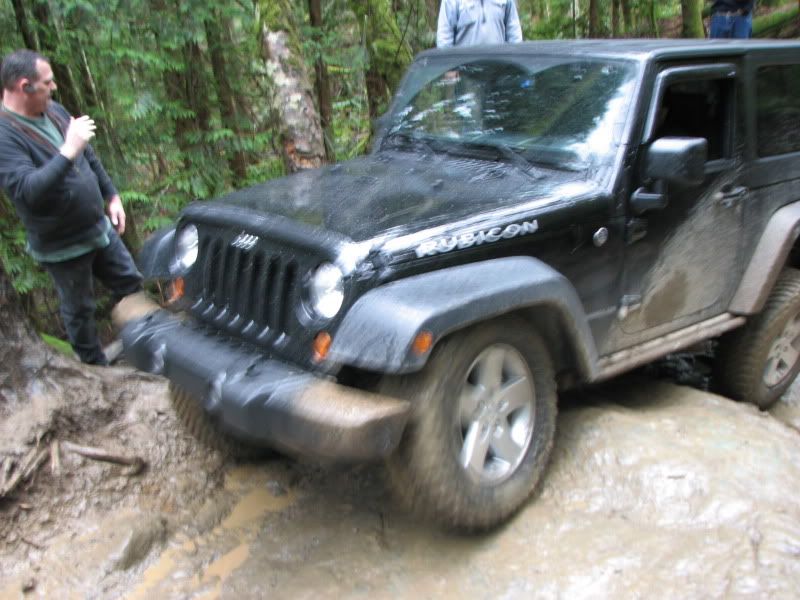 Corner of the bumper kissed a tree on the right side, by the time we left the dent was gone. Magic!