Did the Coast front drive shaft install. It was pretty straight forward and I'm glad we got it done when we did because it was spitting grease at the boot pretty good:
You can see in this picture the grease splattered: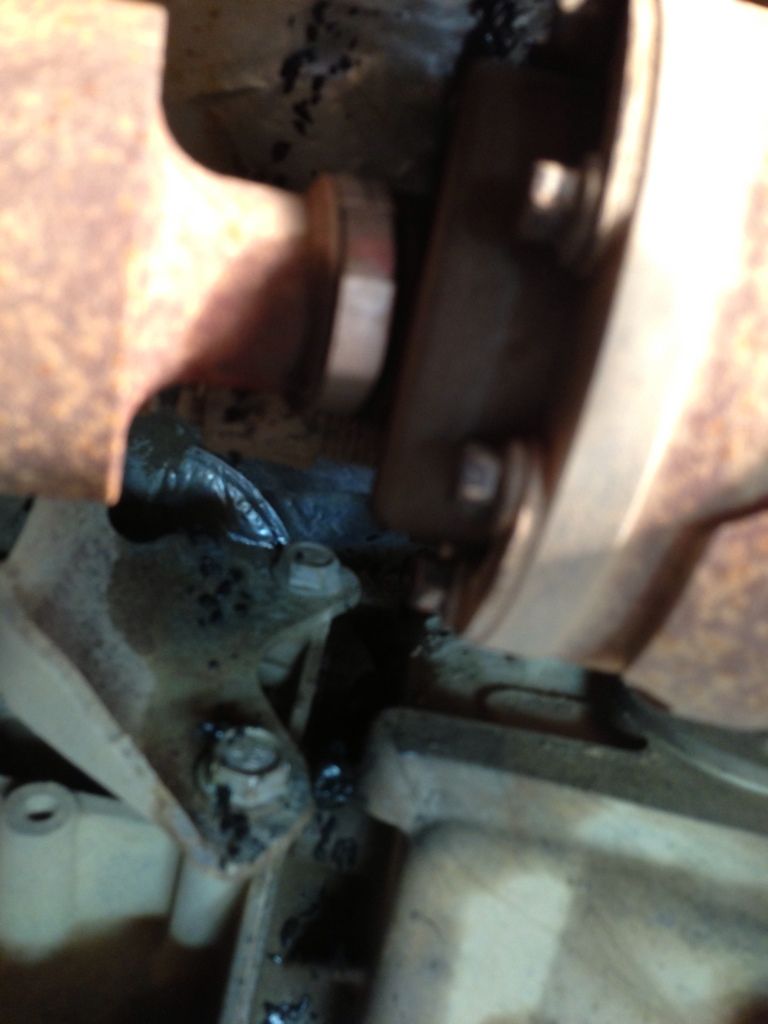 Got the flange off and noticed the pinion seal was leaking and the seal didn't look so hot. This is where we ran into our problem because it seems no one carries this seal except the dealer ($27, Part # 68004072AA) and after we ran around checking Napa, Autozone, and Lee Auto Parts we finally had to bite the bullet and buy it from the dealer.
Old pinion seal: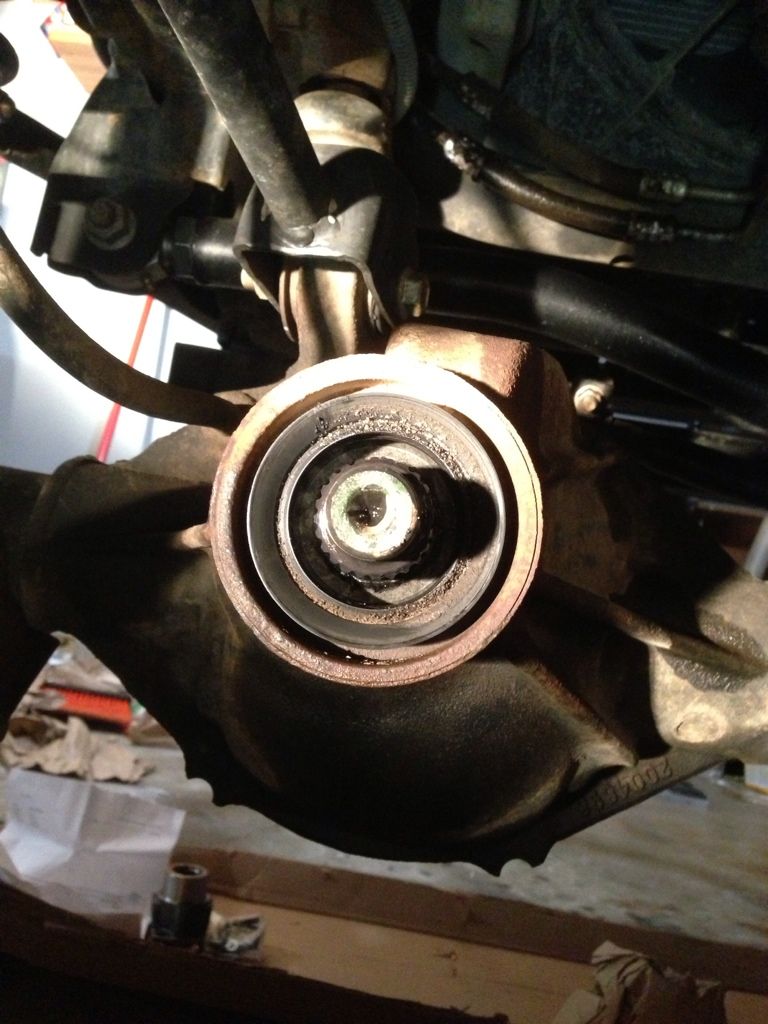 New pinion seal installed :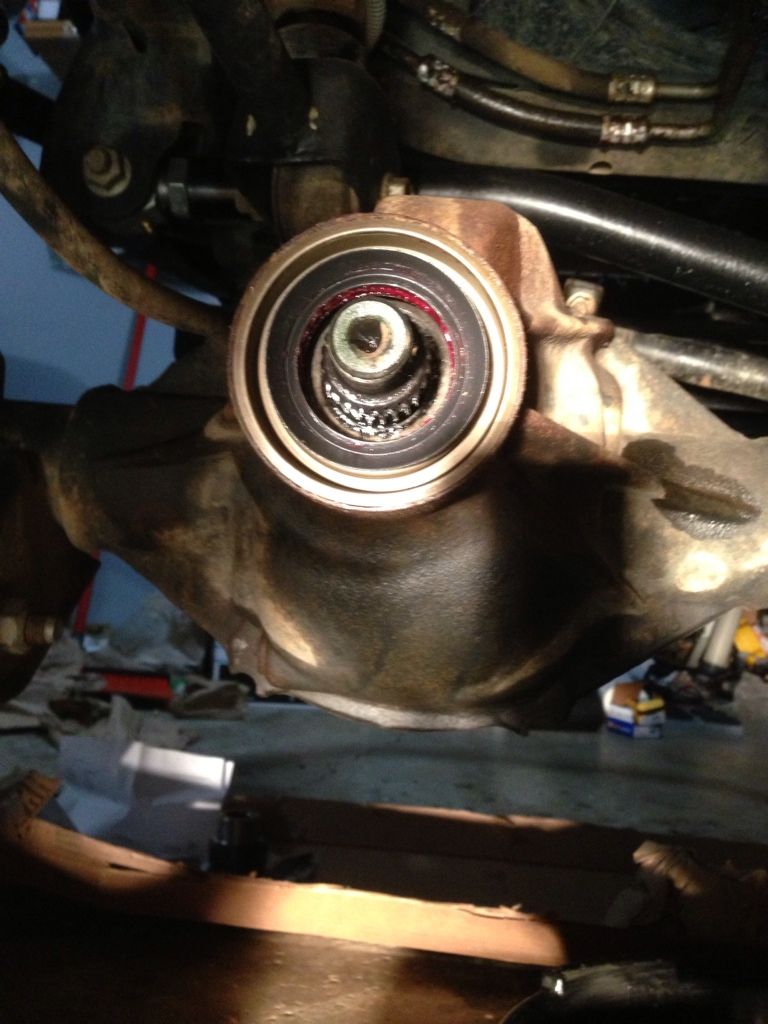 Put the new yolk on and torqued to 160 lb/ft: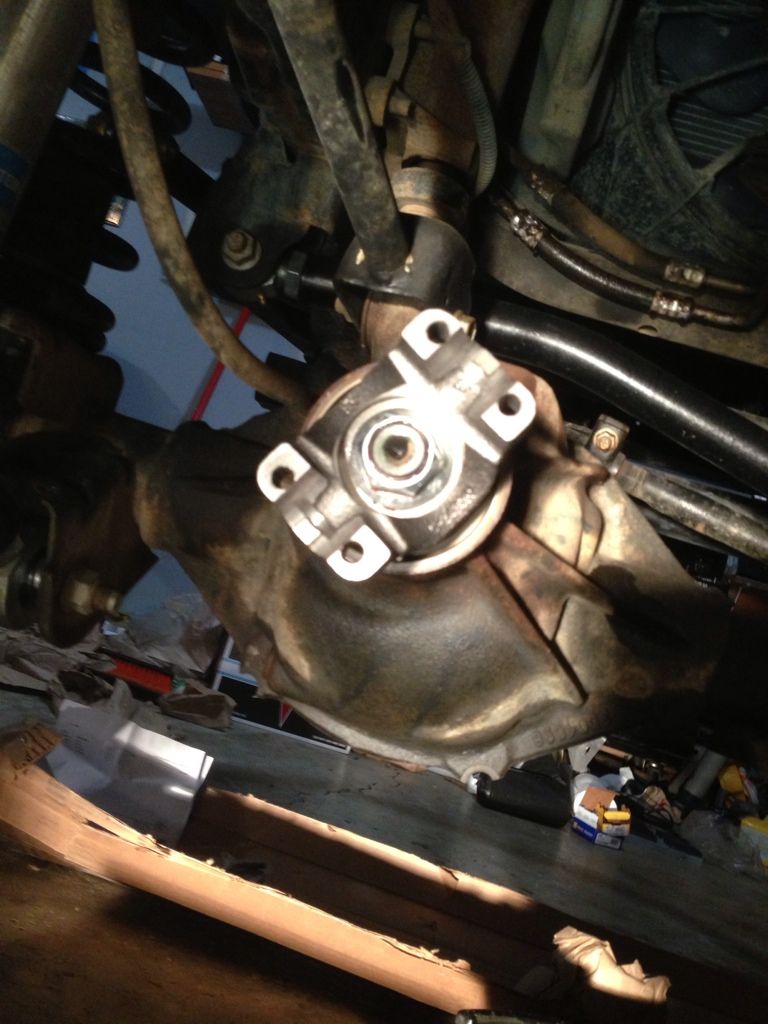 Also put the new yolk on at the output shaft on the transfer case and torqued to 130 lb/ft (notice the grease from the old drive shaft boot):
New and old drive shaft laid side by side for comparison :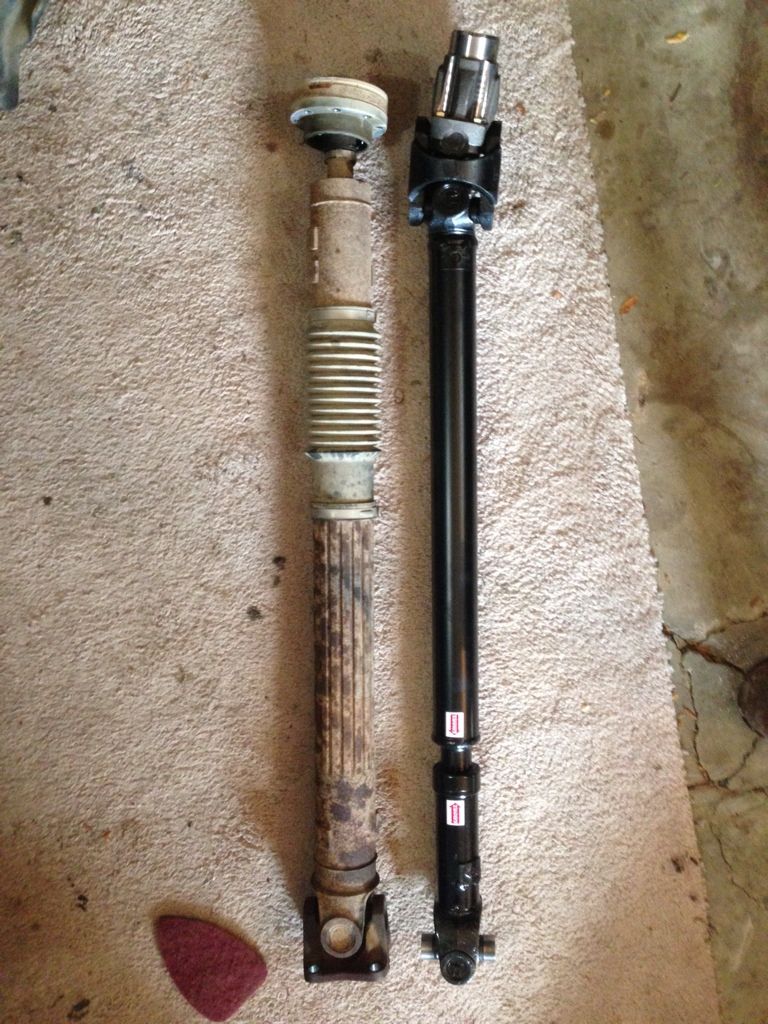 Got it all installed :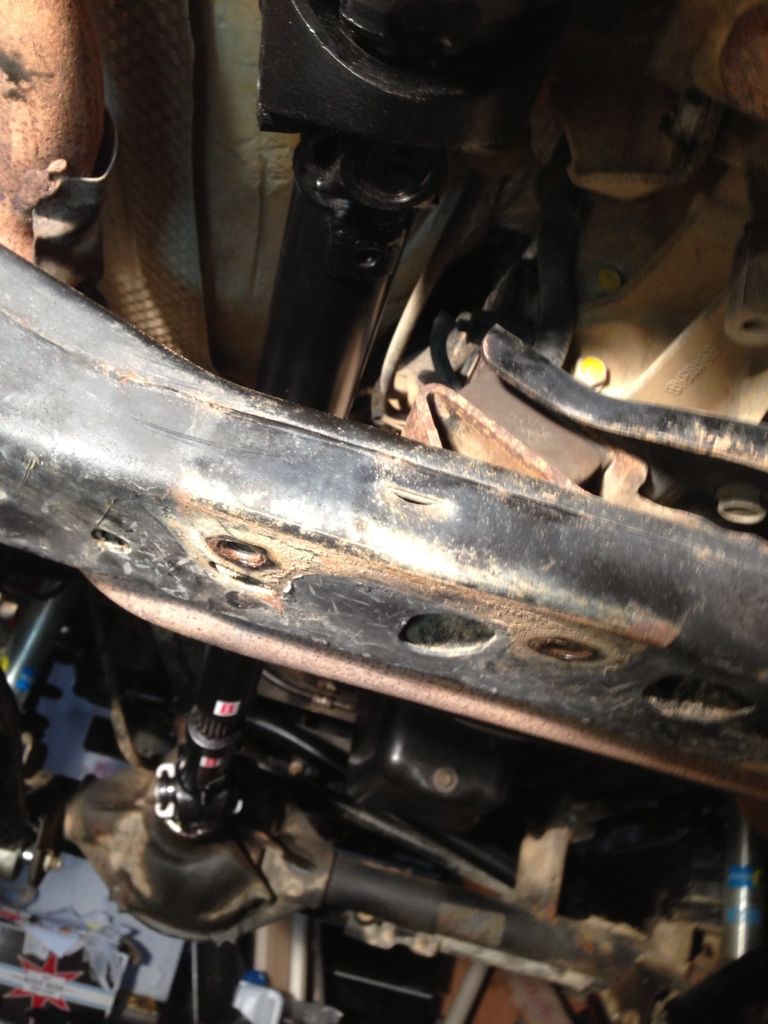 Also figured since we were already right next to it that the transfer case needed a little love also: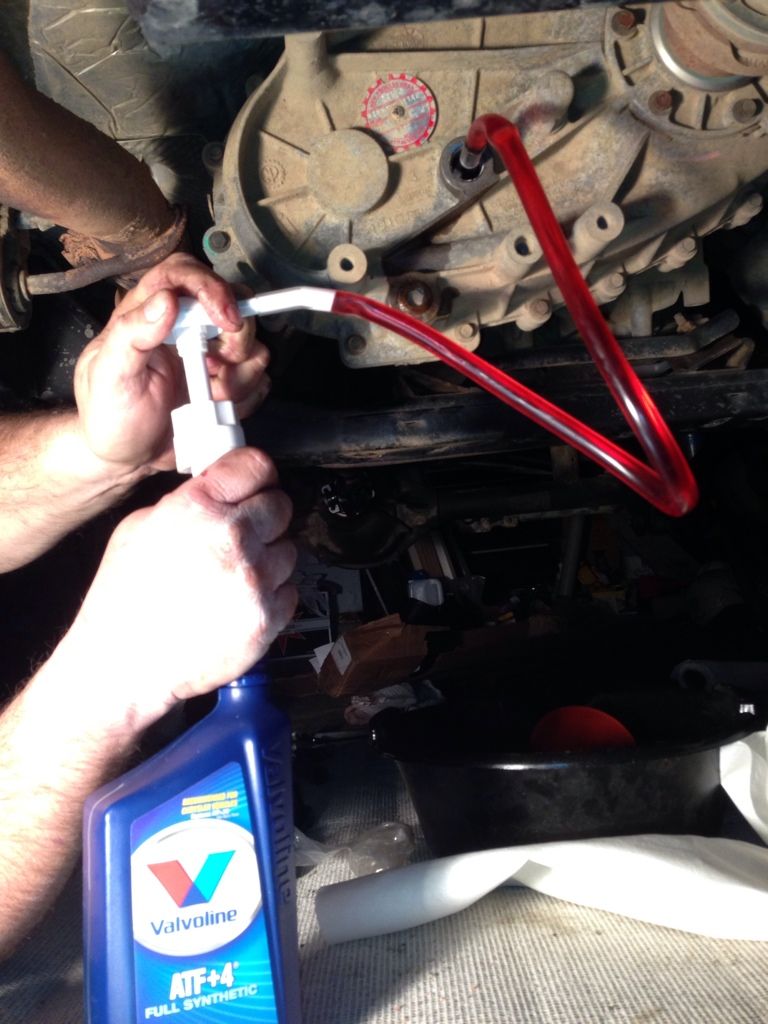 The fluid that came out was a dark maroon color so I'm glad we changed it.
Jeep rides with no vibration anymore and really happy with how quickly the install was.