Lined the tub with Monstaliner, raised my front and rear diff breathers, bedlined
my door hinges with Duplicolor bedarmor and also painted underneath the door hinges with Monstaliners chasis saver. Also fixed my transfer case cable under the center console because the crappy plastic bushing broke so I have a permanent metal replacement in the pics below. Enjoy
Monstaliner full tub pic: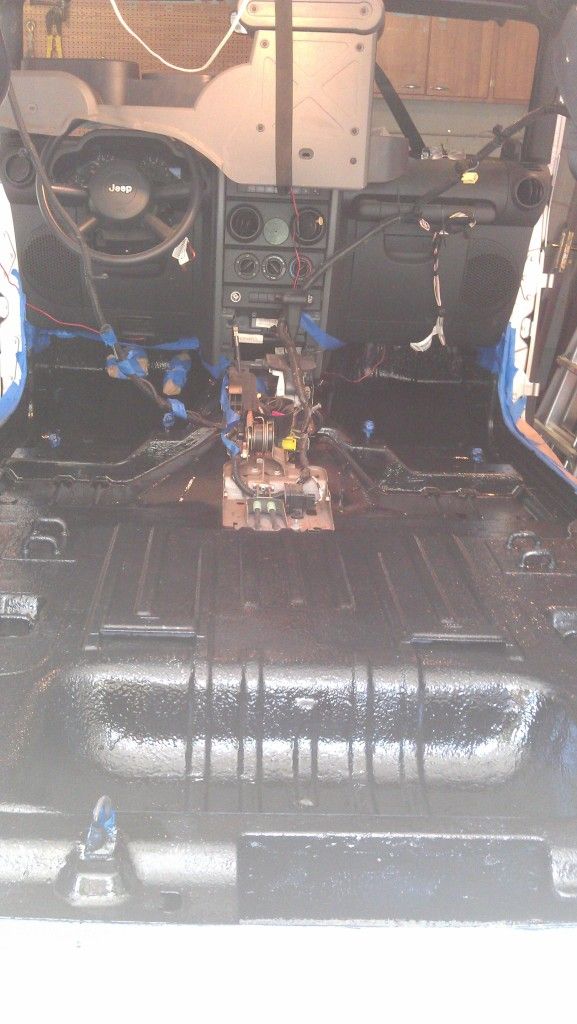 Picture of the transfer case cable link fixed.
I used this for the new bushing from Autozone:
and I also used a hitch pin to keep it in place. It's pretty solid now. Got some extra parts to do the linkage on the underside of the Jeep when it decides to go.
Rear breather was extended up through the passenger side tail light and into the tub:
Front breather was pushing through the rubber grommet in the drivers side footwell: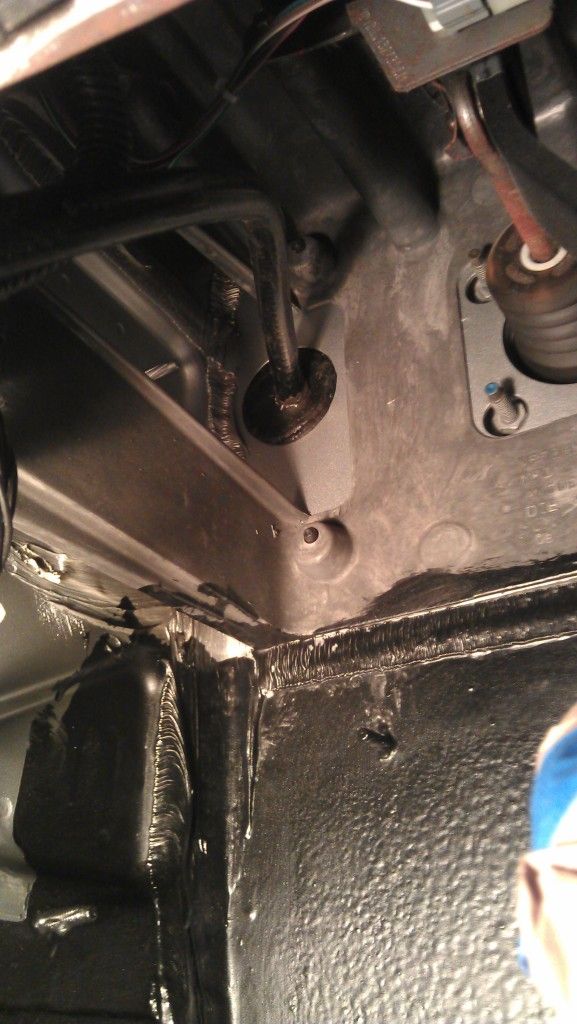 I then ran it up the dash and the cover fits right over the top of it: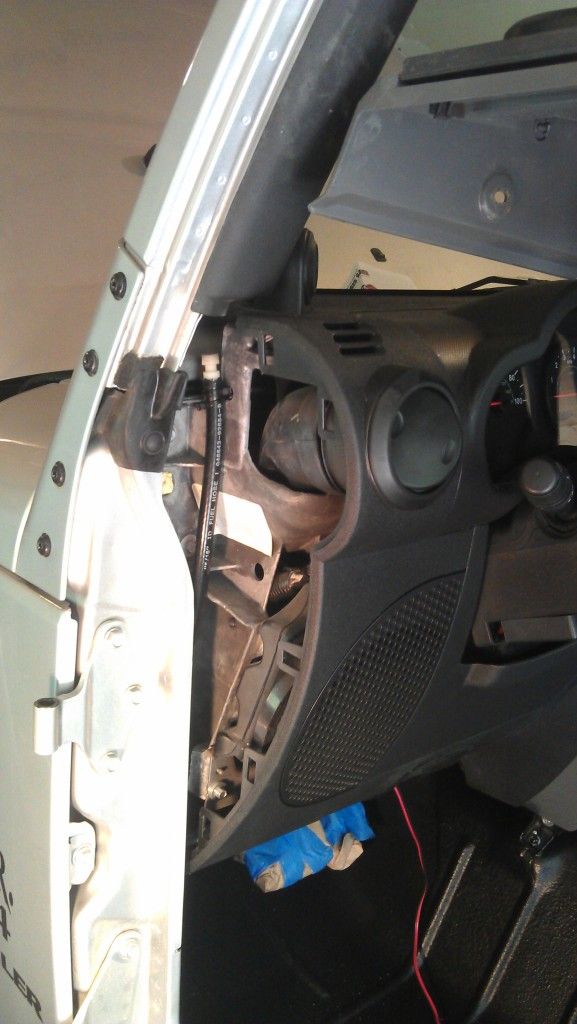 Monstaliners Chasis Saver on the underside of the door hinges:
Here's some pics of the hinges, I also did the hood hinges:
I painted over the hinges as they were attached to the door with the Duplicolor Bedarmor just to "seal" the bolts in place, I really like how they came out and don't have to worry about rust anymore.