I got the Teraflex adjustable carrier installed in conjunction with my already installed Teraflex hinge mount. Really excited with the improvement over the stock carrier and all the adjustable options I have now. On with the pictures!
For part of the install you have to press the tire stud mounts into the Teraflex mount and it would have went a lot smoother if I didn't just have hand tools so this was the hardest part for me. Got creative though and it worked out: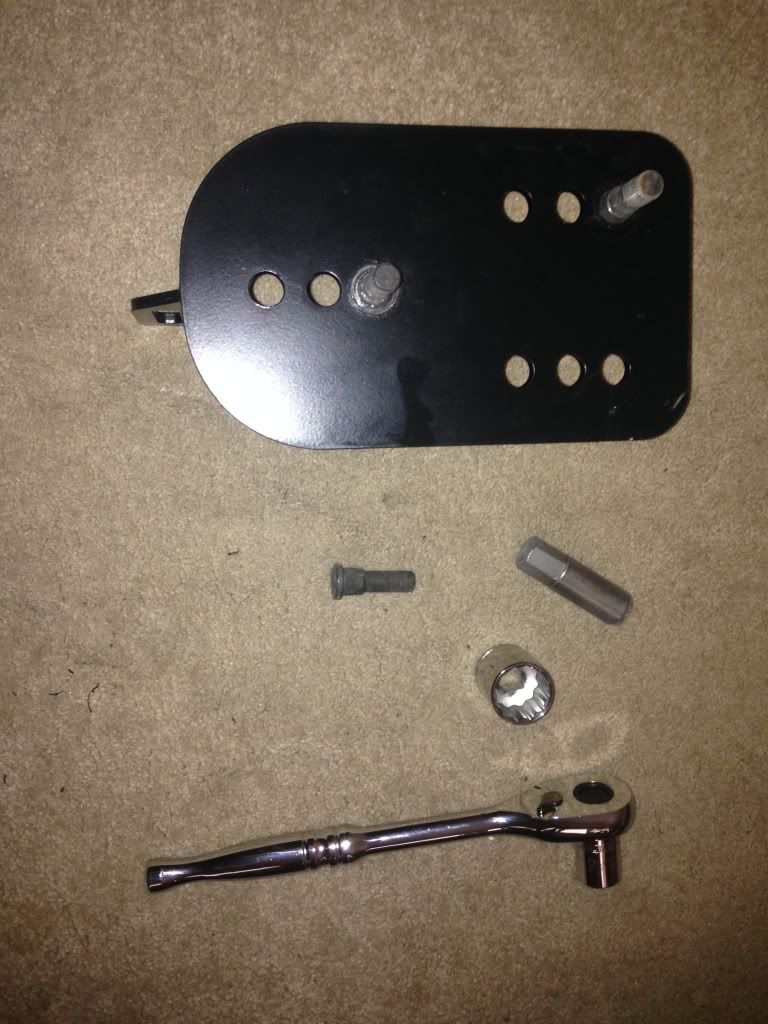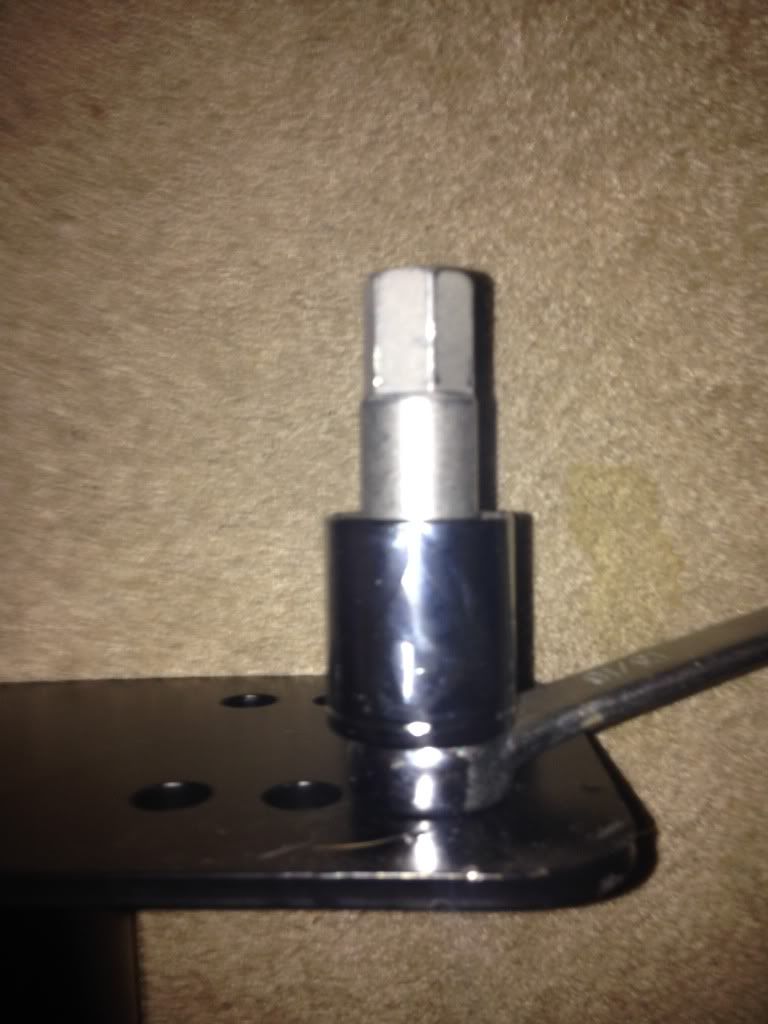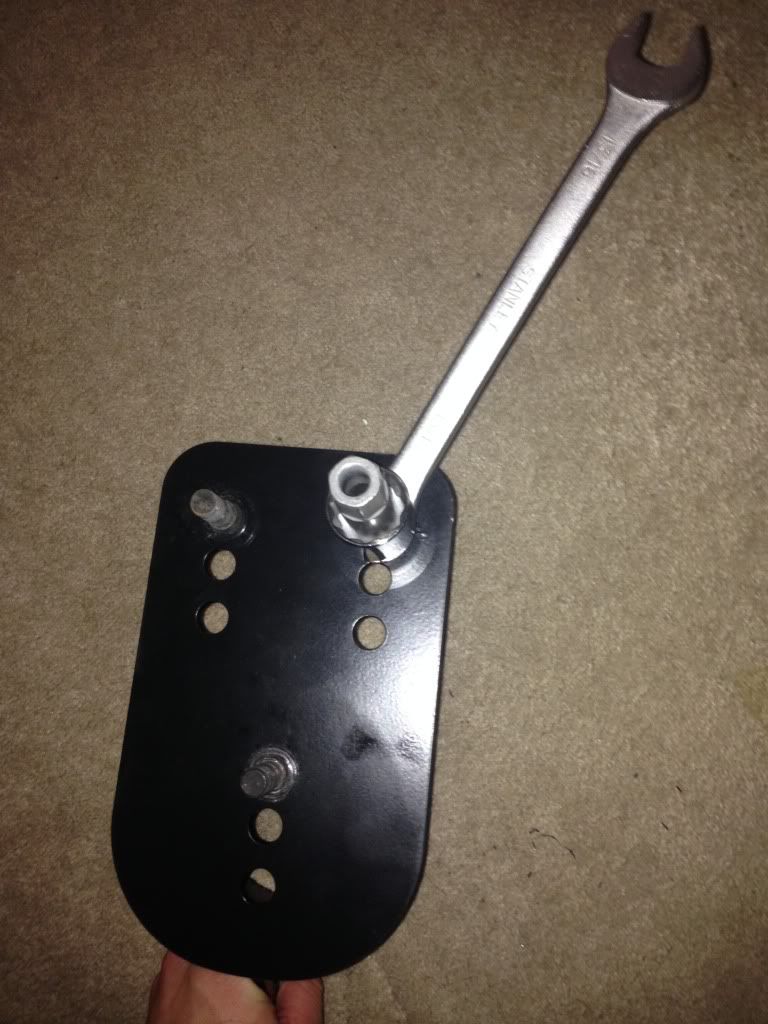 Used a socket and a wrench as a spacer and used one of the supplied bolts to thread the studs in. It was a pain but it worked. Here's my victory photo :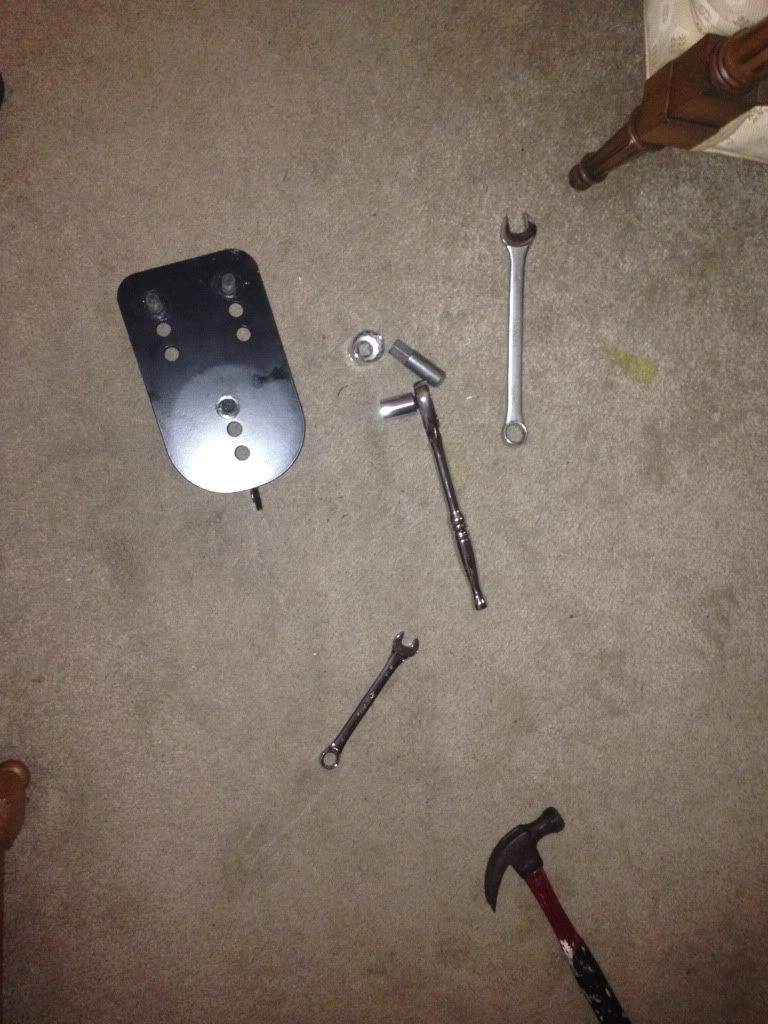 As you can see I mounted the studs at the highest possible setting (for a 37inch tire) Even though I have a "35" KM2 I wanted to gain as much height as I could for a better departure angle.
Make sure you have a T20 to remove the 3rd brake light from it's housing because you'll be reusing it: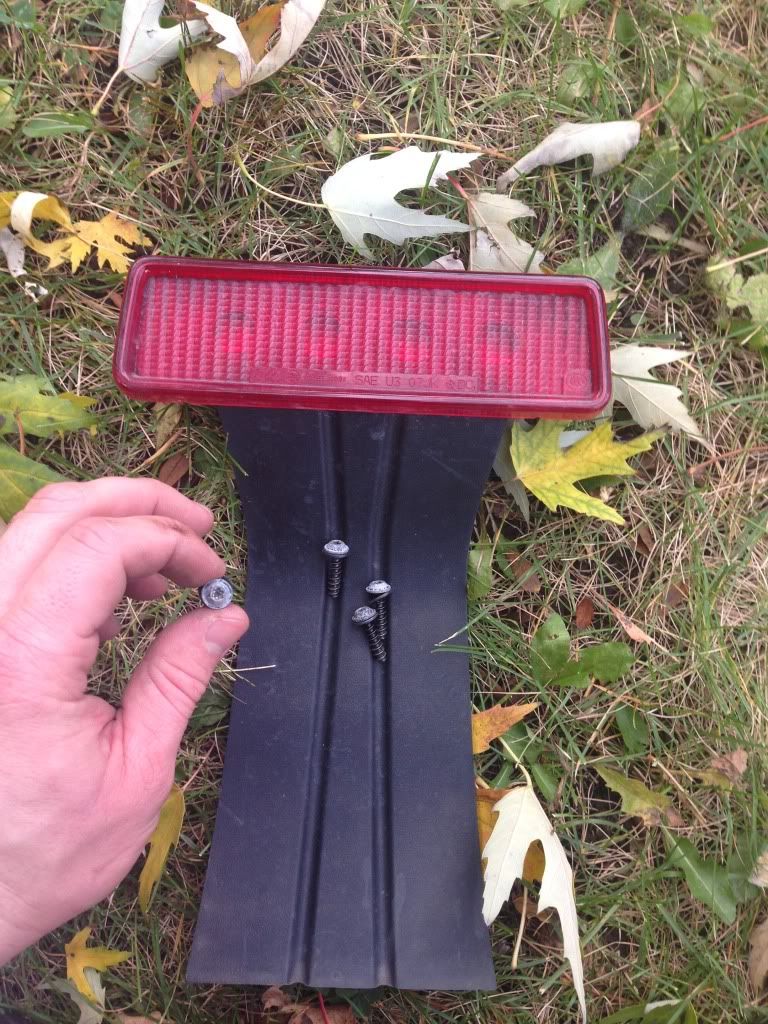 Mounted up the adjustable mount: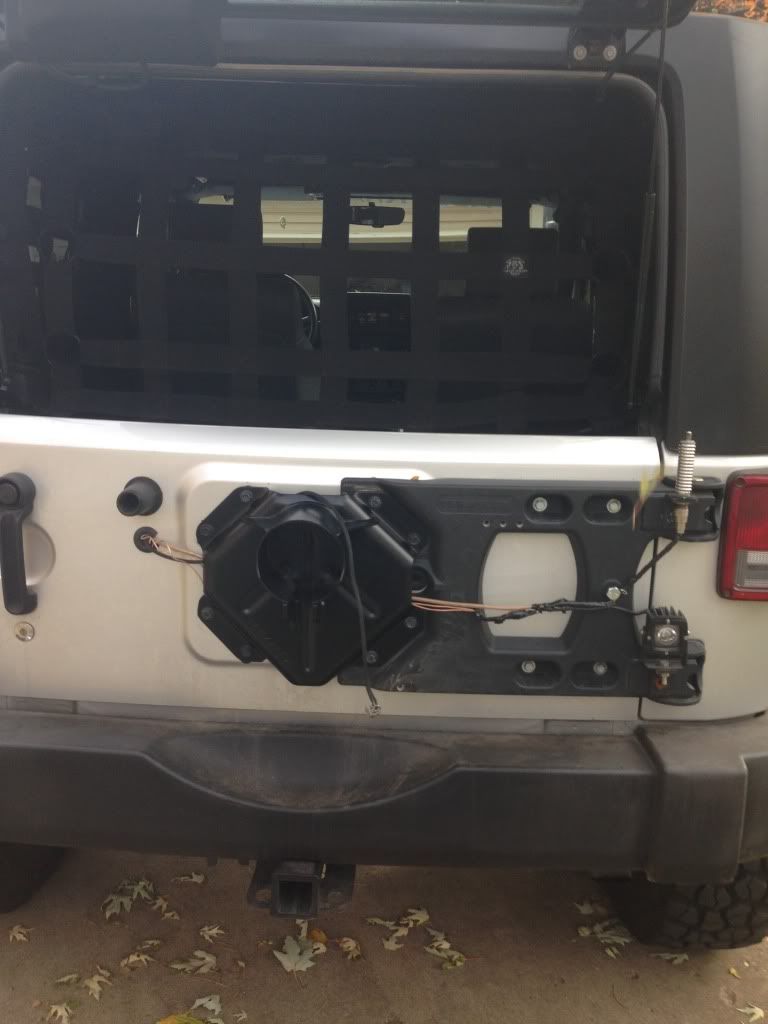 and slid in the actual part that you mount the spare to (this is also adjustable depth wise, so you can have it sit out from the tailgate as far as it will go or pull it in nice and tight)
I remember when I was reading into getting the adjustable mount I saw some threads with people have problems with the weld cracking. Looks like Teraflex reinforced this with some beefy gussets and also at the bottom of this picture you can kind of see how it slides and theres 2 bolts at the bottom to tighten it in the spot you choose: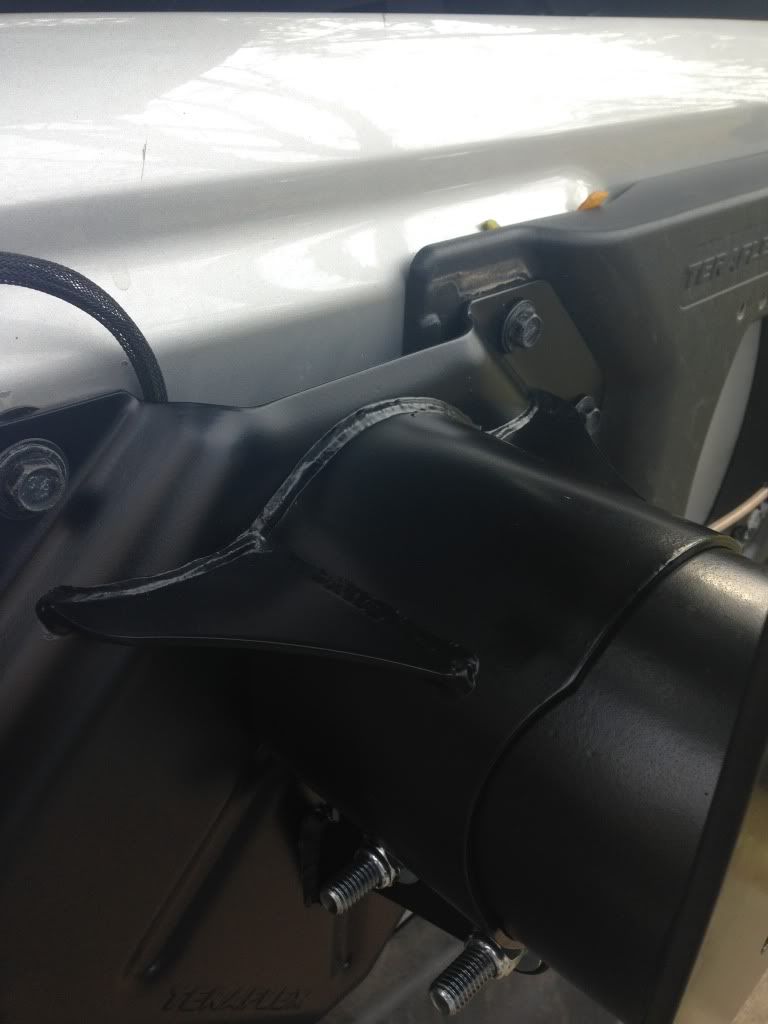 All finished :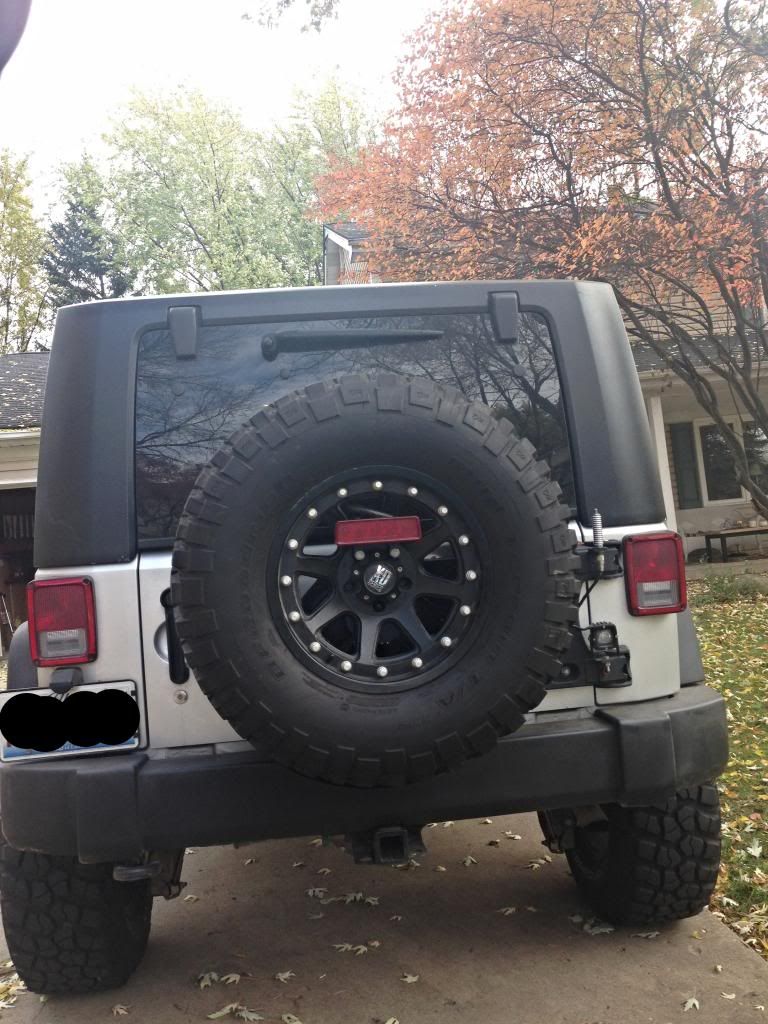 Quote:
Originally Posted by
TheBoss
Wtf , another teaser picture!

When you install it can you take one from the side. I'm interested to see how far it sticks out.
Side shot (I pulled it in as close as possible with my rims backspacing and I actually have it up against the rubber bumpstop: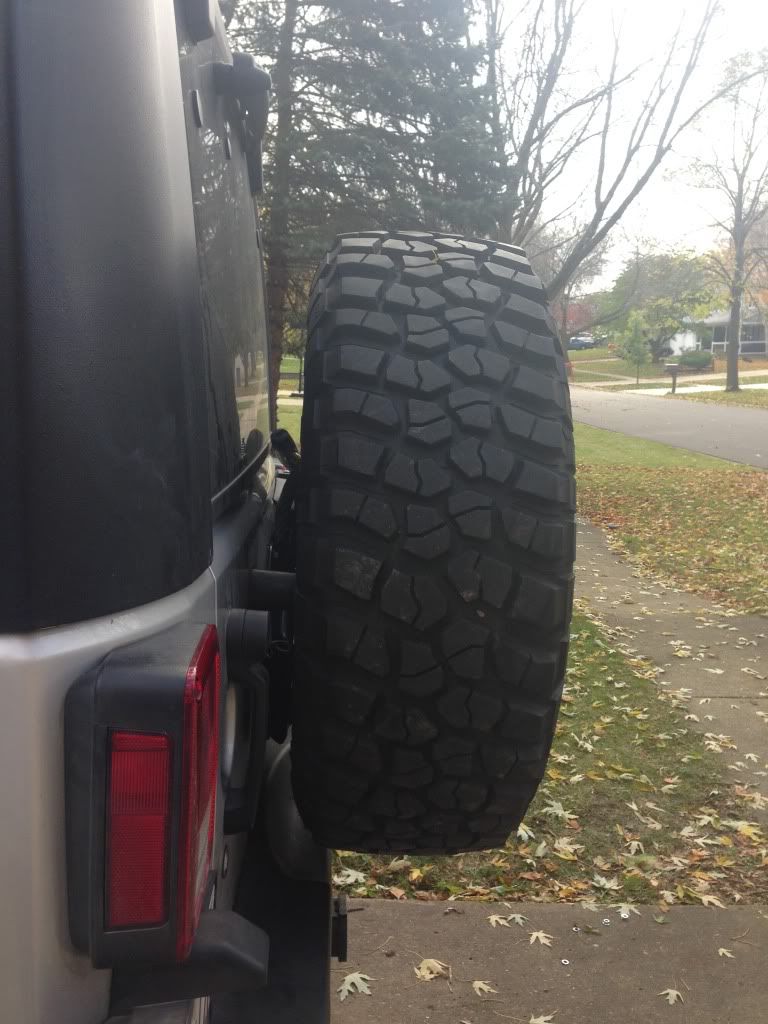 My tire use to sit on my bumper and I gained 2 inches of height :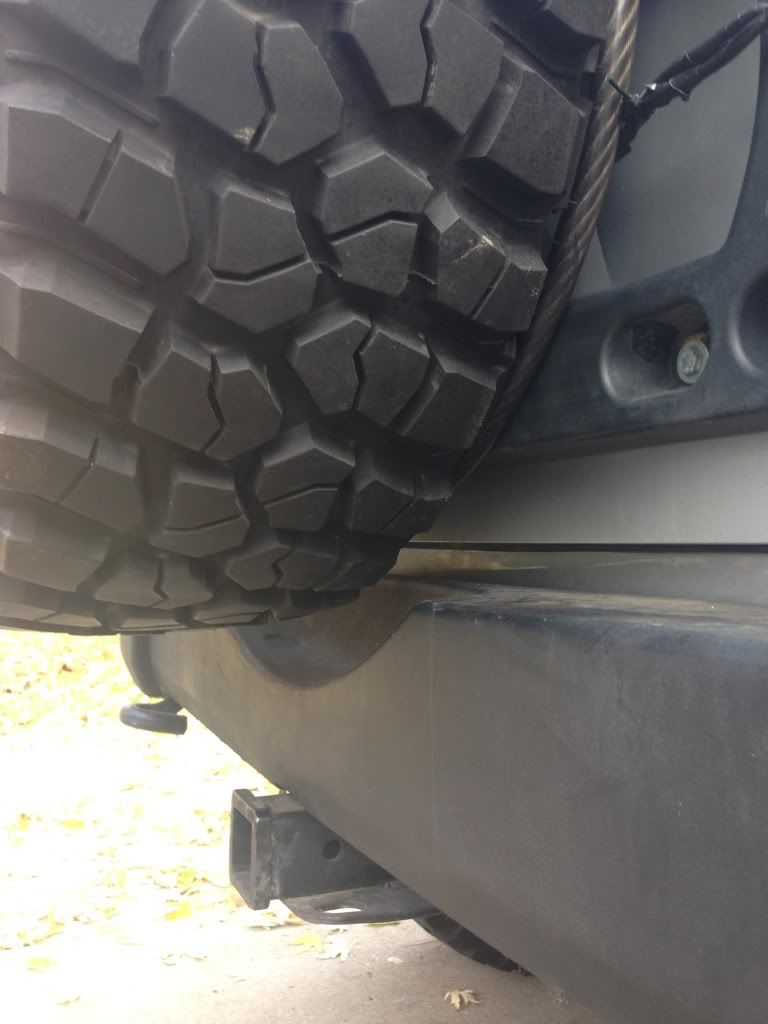 Hope you enjoyed!