Please feel free to reply to this thread! I love hearing if this build thread has inspired you. Especially considering my mechanical knowledge was next to none when I purchased this Jeep!
Hello
all and welcome to my build thread! Here's a picture on day one when I just picked it up. (1-23-2012...girlfriend's birthday
)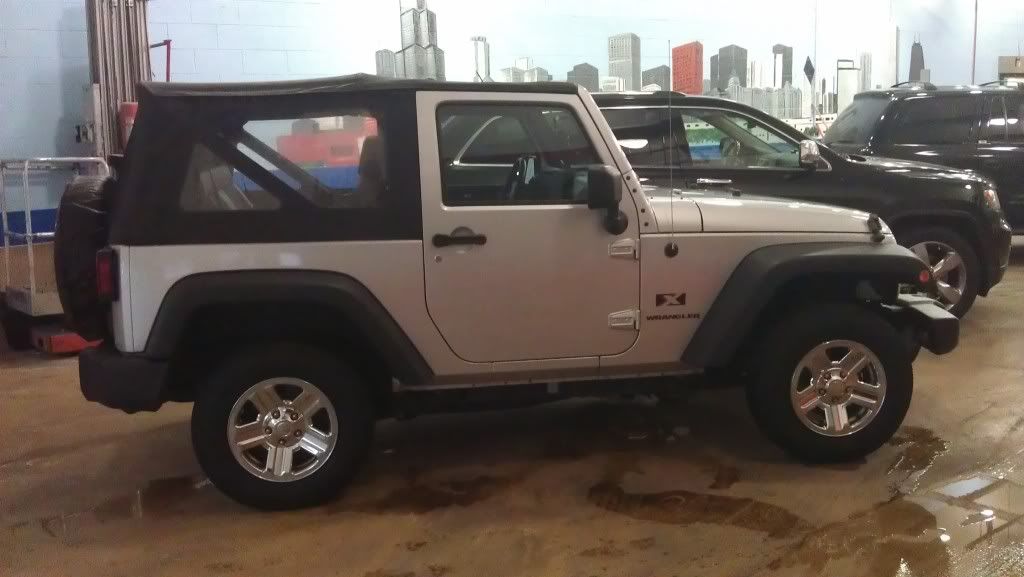 Decided to do the easy mod, new homemade grill!
Before: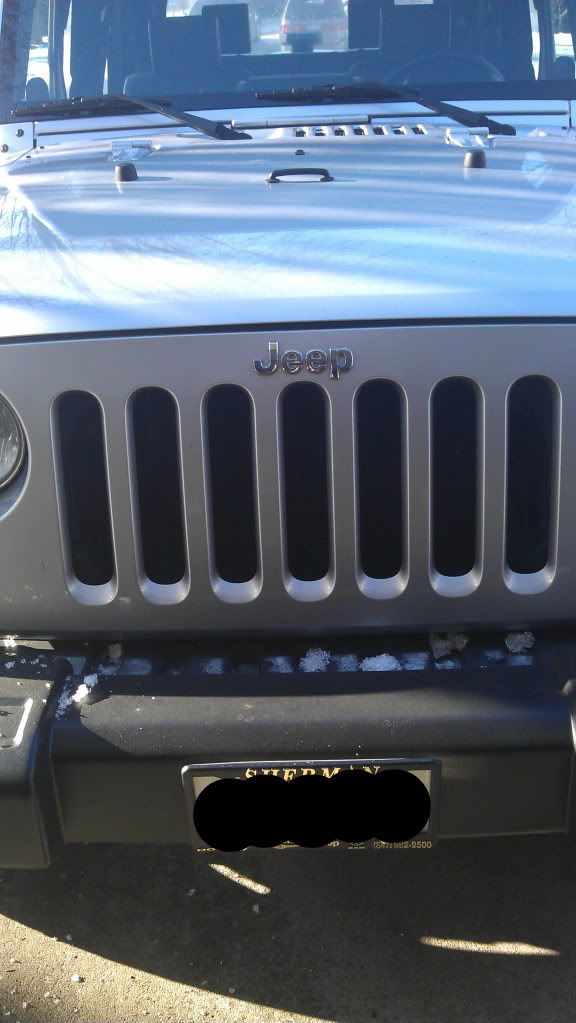 During: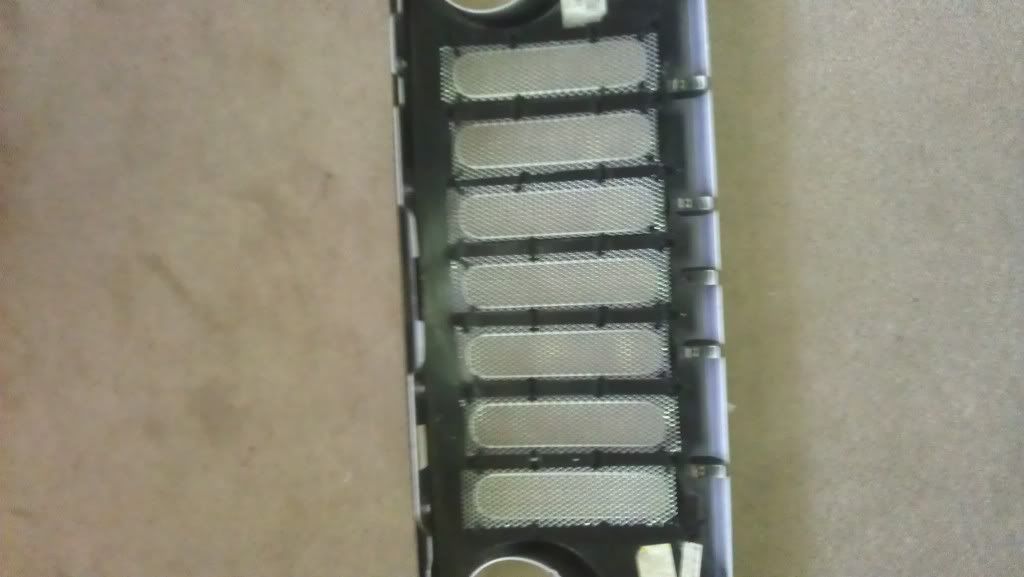 After: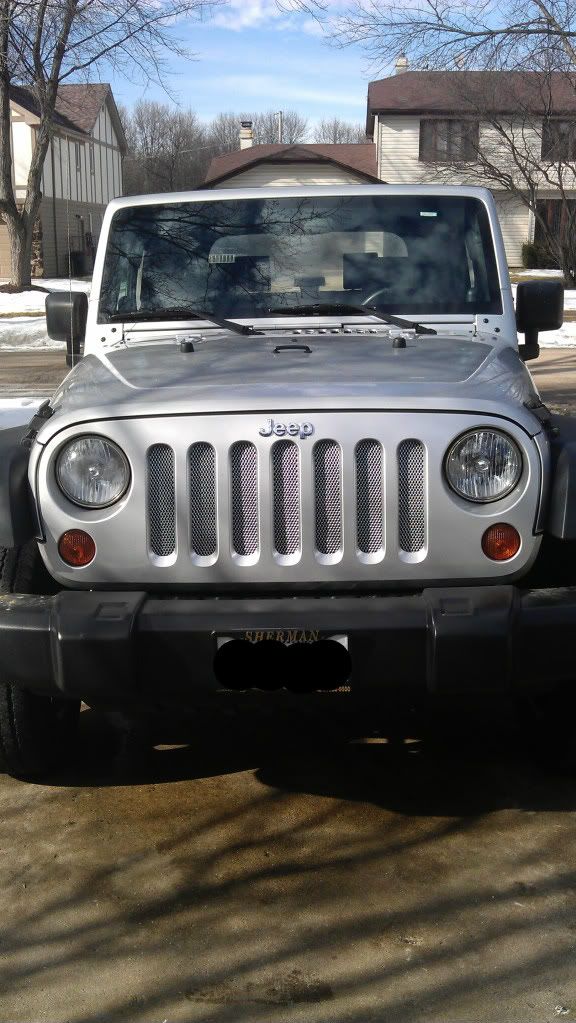 Took it offroad and tore the wheels and hub caps up pretty good so just painted them black with the rattle can:
Tossed on my first "big mod" ACE rock sliders! Love them!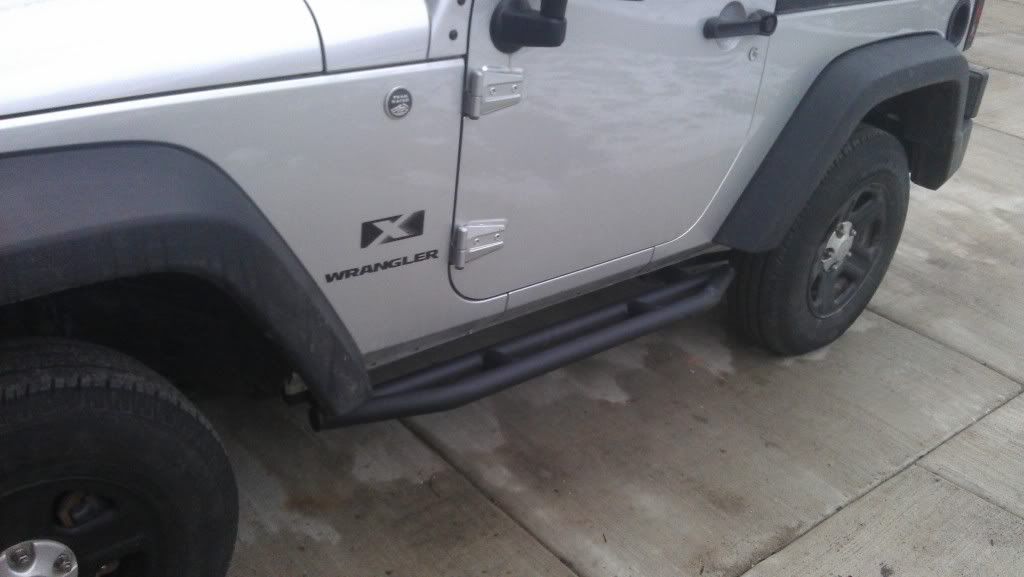 Picked up a set of Moutain Edition takeoffs with the mineral gray wheels for $450 bucks for all 5! :
During: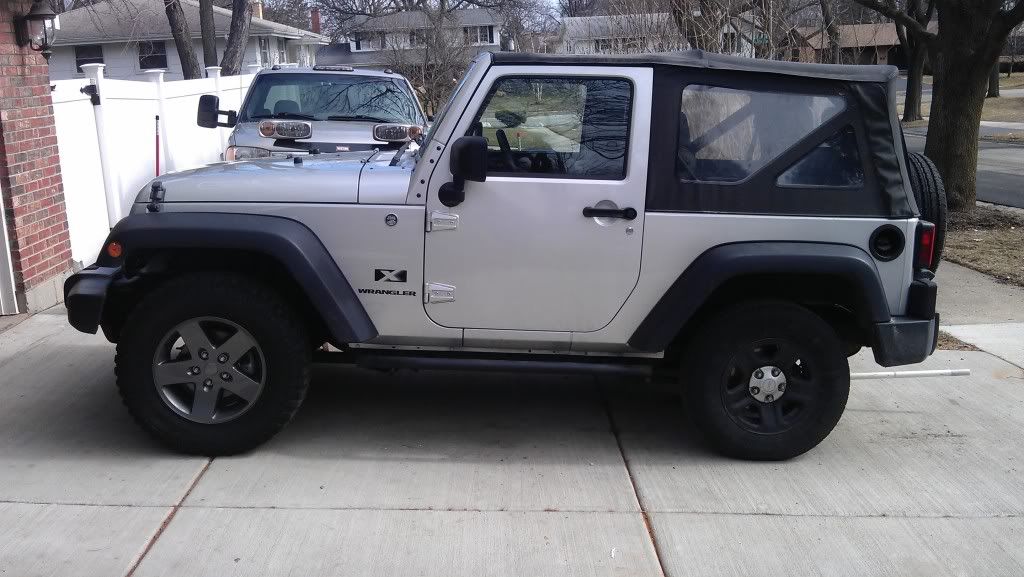 After: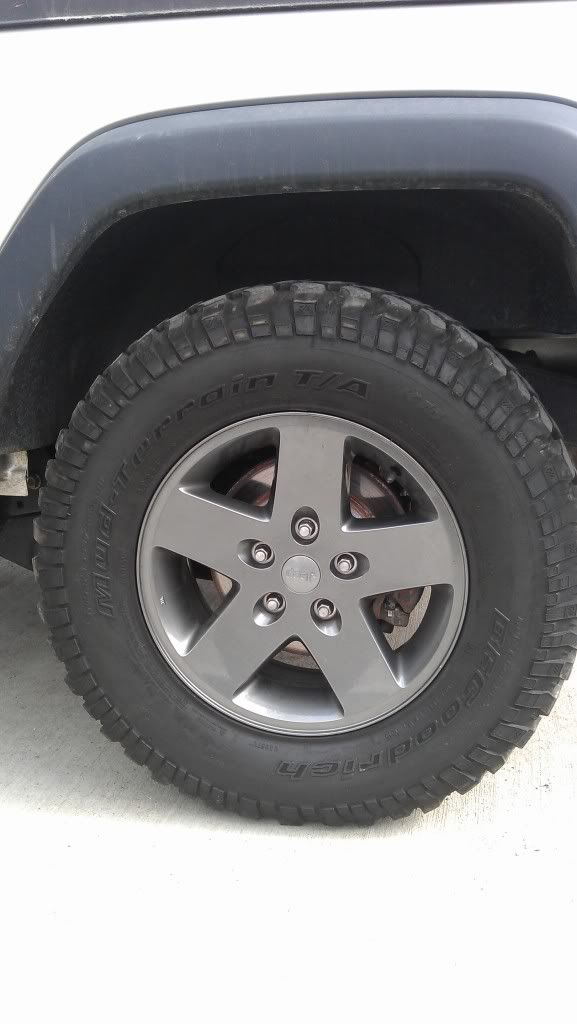 Grabbed some more small things and did the in channel wind guards and the black gas tank cap: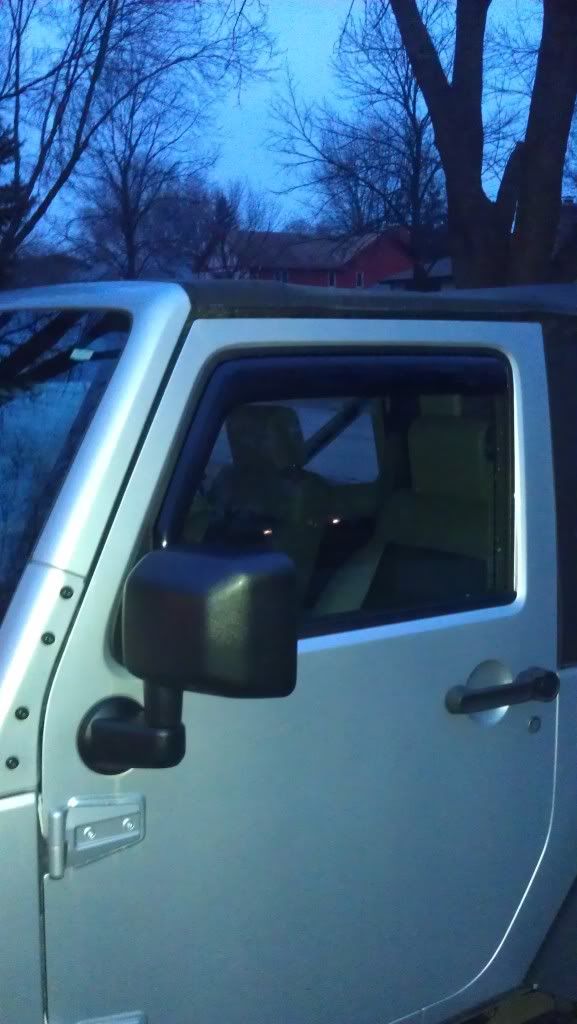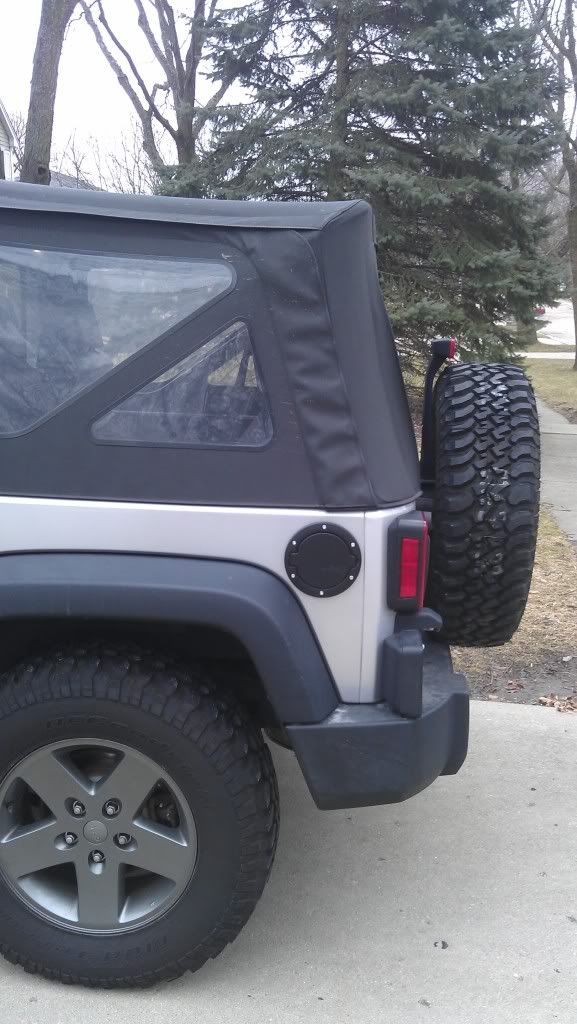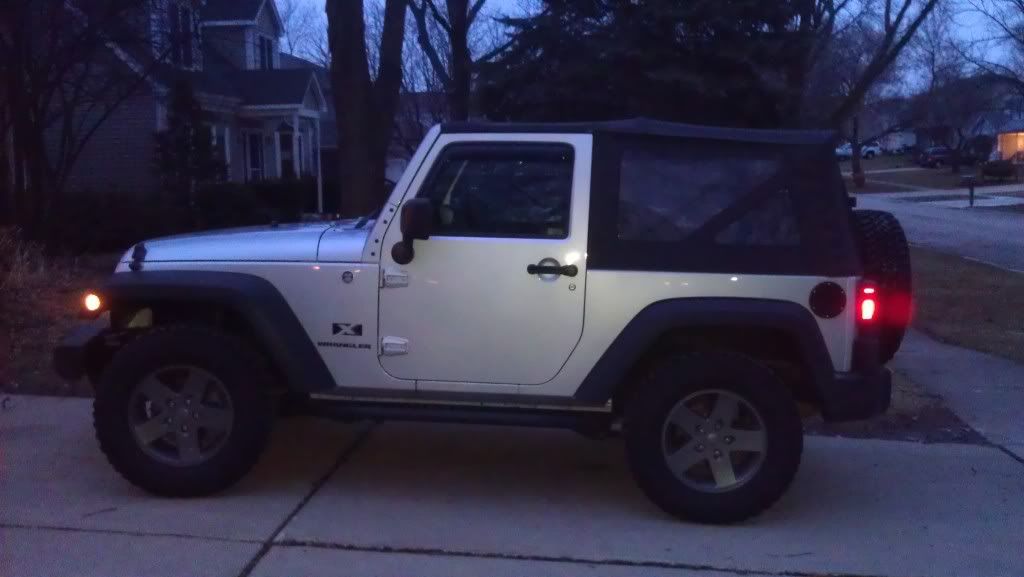 Ripped the top off finally :
Installed a CB radio, went with the Uniden Pro 520xl and you'll love where I mounted it! :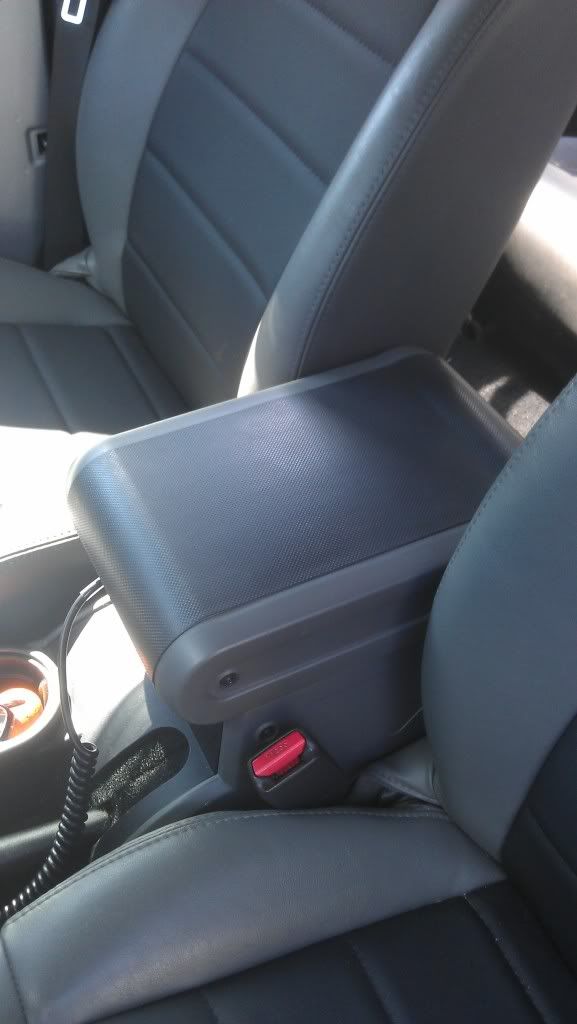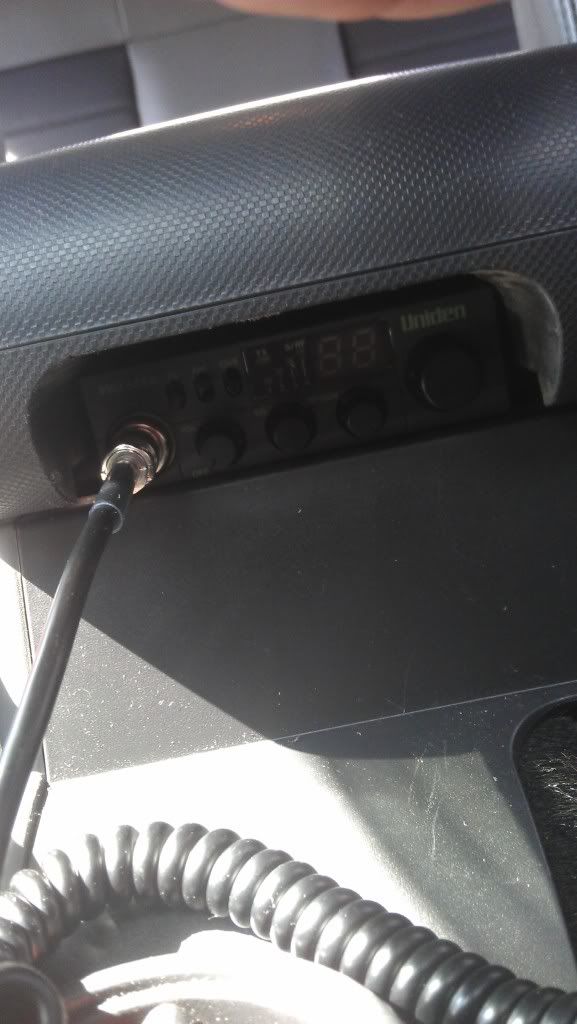 Firestik antenna: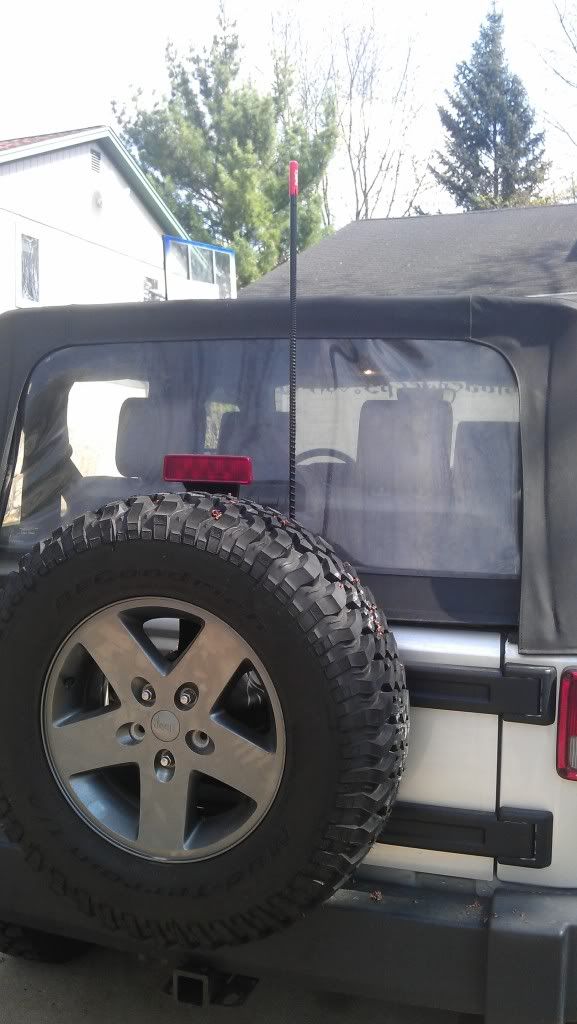 Made my own bracket for the antenna mount for $3 dollars..:
Badged my Jeep, "RUBICONNED" and pealed that "X" logo off and also blacked my markers out with some VHT night shade and got a hardtop and sold that softtop for good: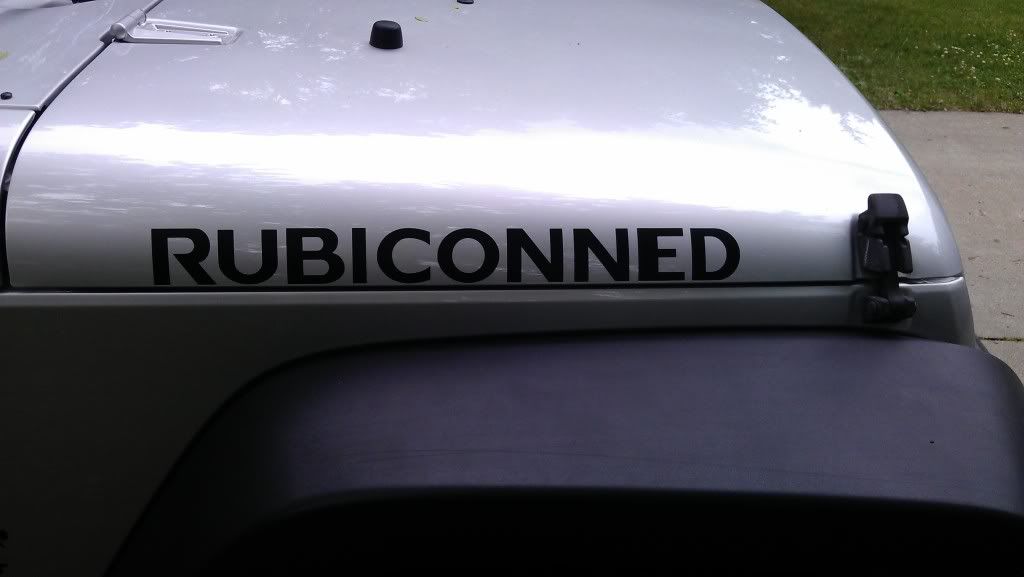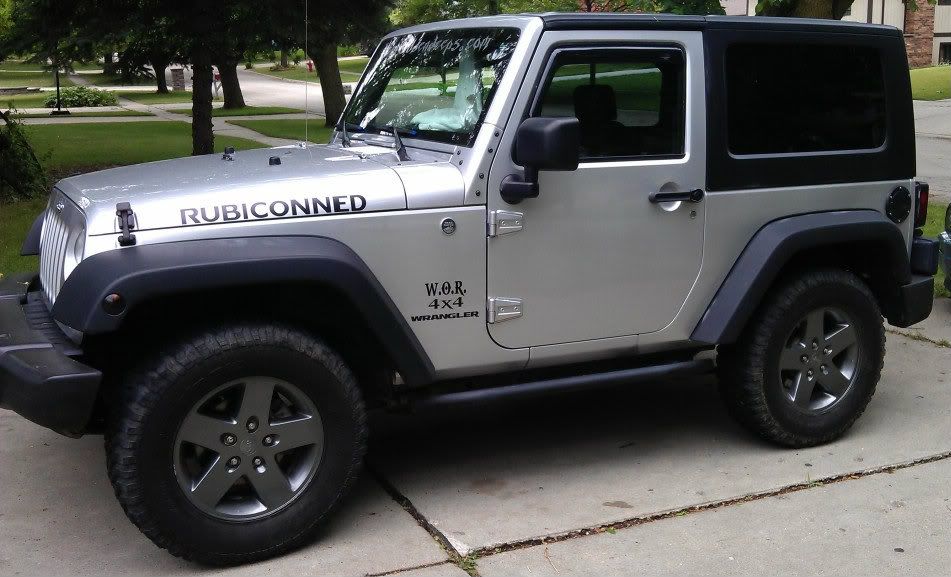 Painted the inside of my hardtop black! Krylon Fushion made for Plastic, used Satin and it came out awesome: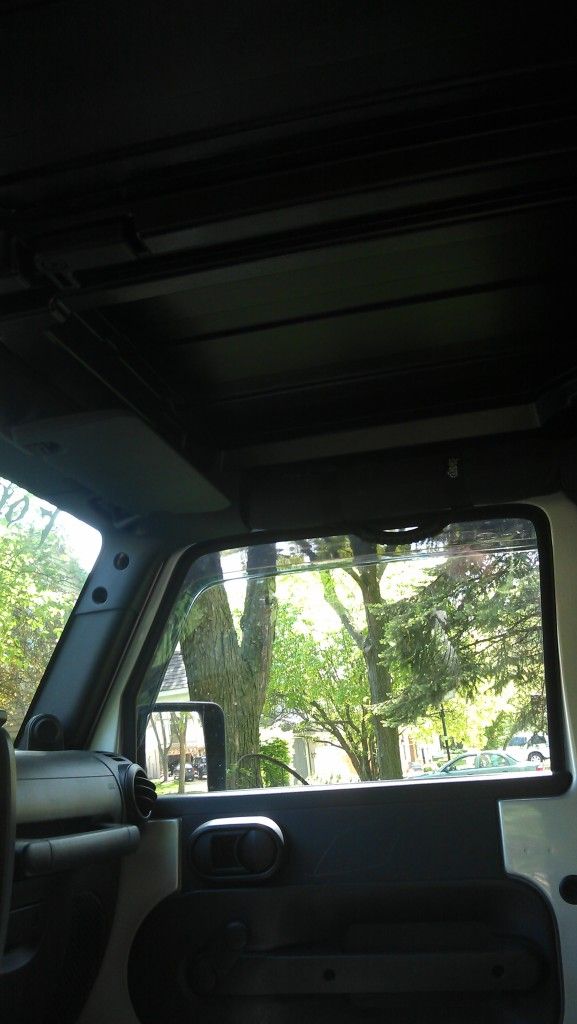 Also if you noticed those seats were reupholstered to vinyl...So easy to just whipe clean
Now time for the good stuff.....