Tanimal is the Winner of the February 2013 JK of the Month Contest!
---
It's Finally Here!
The February 2013
JK of the Month Contest
Starts Now!
Jeepin Dad
Mods:
Engine/Driveline:
Tom Woods 1310 Rear Drive Shaft
Centerforce Dual Friction Clutch
Suspension/Tires:
2" Black Diamond BB
17/58 JKU springs
Bilstien 5100 Shocks
Rock Krawler HD Tie Rod
Rancho Steering Stabilizer Relocation Kit
Set of factory rear swaybar links up front
285/75R16 Cooper Discoverer S/T
16 x 8 Procomp 8069 Extreme Alloys
Armor/Protection:
Front LoD 1st Gen Mid-Width
Teraflex Rock Sliders
Kilby EVAP Relocation Kit
Riddler Diff Covers
M.O.R.E. Oil Pan/Transmission Skid Plate
Interior/Communications:
Cobra 19III CB w/4' Wilson
Radio Shack Handheld CB
Seat covers
Recovery Gear:
Warn M8000
48" Hi-Lift
20' 30,000 lb strap
Tree Savers, Shackles, Snatch Block
Misc:
Warrior Products Safari Rack
Warrior Products Mirror Relocation Brackets
Bestop Safari Top
Story:
It only has a Budget Boost and after 110+k miles on it the oil pan is dented, the skids, cross-member and any thing else that hangs low are dented and twisted and have taken numerous hits from the rocks it likes to play on, but it still heads to the off-road park fairly often and regularly wheels with rigs that have more lift and larger tires. Then it returns home and performs it duty as a daily driver without much complaint, it has also been doing tow vehicle duty hauling our popup camper across PA on numerous trips. If I ever get my Cherokee running hopefully I will be able to retire the JK from daily driver status and give it a makeover to more of a dedicated trail rig.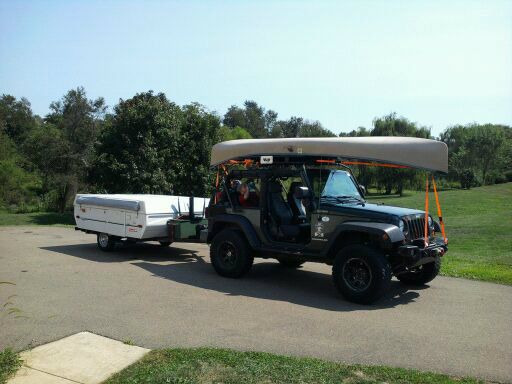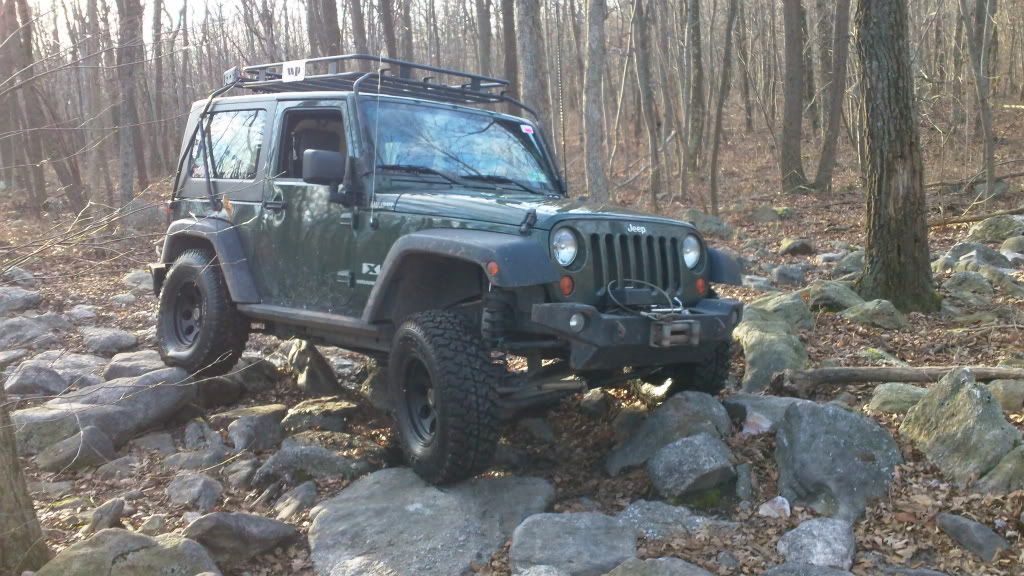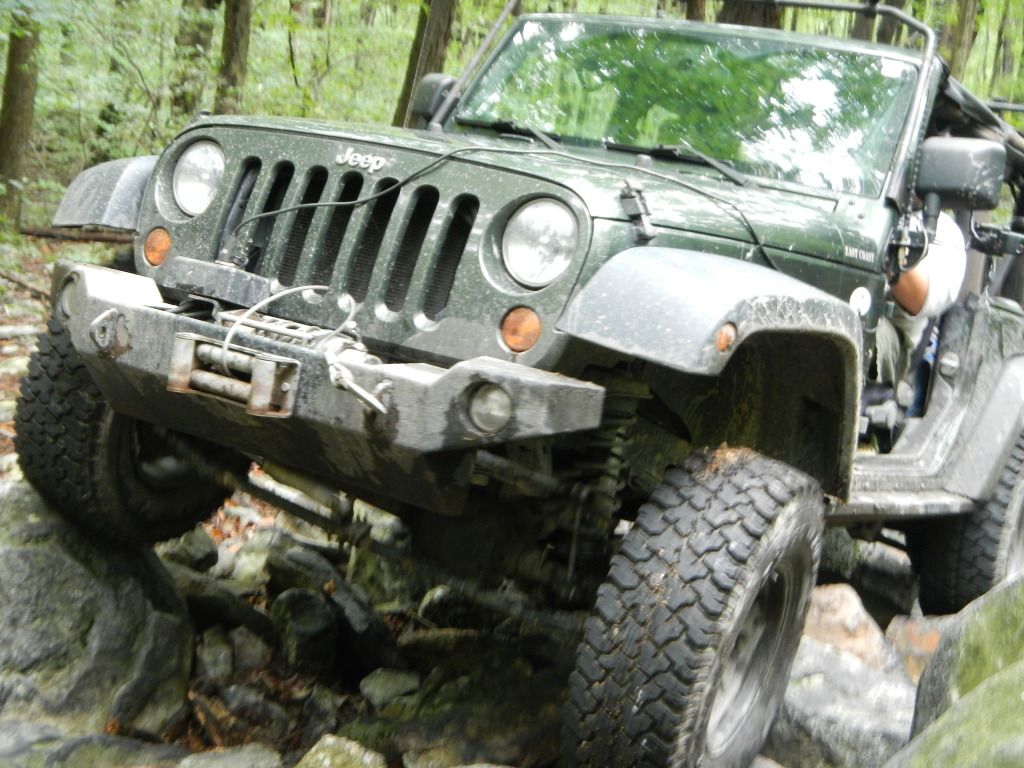 TxRubiGrl
Mods : 2007, JKU Rubicon with 4in Teraflex lift, 35 in Kuhmo tires, 17in Atx Artillary Wheels, Custom front bumper with stinger and custom rear bumper, Ace Rock Sliders, Cut stock fenders, Warn HD Powerplant winch and I know I have few other things that I have left out.
nickmonaco
2012 JK sport
6spd
Mods:
Black off-brand steel wheels
32" BFG MTs
DIY stubby bumper
sawzall
Plastidipped hinges
Red painted recovery hooks
Removed air dam below bumper
Rugged Ridge black grille inserts
Subdued style US Flags from pixeldecals.com
Recovery strap
Shovel
48" Hi-Lift jack
Rugged Ridge Hi-Lift jack tailgate mount
Rugged Ridge Taillight Guards
Bushwacker Flat Fender Flares.
Smittybilt cargo restraint net
Story:
I've owned and driven Jeeps my whole life. I bought this 2012 brand new right outside of Ft Campbell KY. I haven't been able to do everything I want to with it because I'm usually pretty broke, but it's slowly getting cooler as time goes by. It may not be the nicest or most capable JK in the contest but I have a ton of fun in it.
Mods to come: 35's BDS or Teraflex BB and shocks, then a cheap winch, then whatever else I feel like.
ferninaz
4" Mopar lift
Metalcloak 3.5" Dual Rate Springs
JK Wrangler Front Stubby Dagger Stinger Winch Bumper
XRC8 winch
Aussie Locker
35" KM2's
Pro Comp Wheels
MetalCloak front Trackbar
Quick Disconnects
Smittybilt Rock Sliders
ACE License Plate Mount
AFE Catback Exhaust
Poison Spyder Evap Canister skid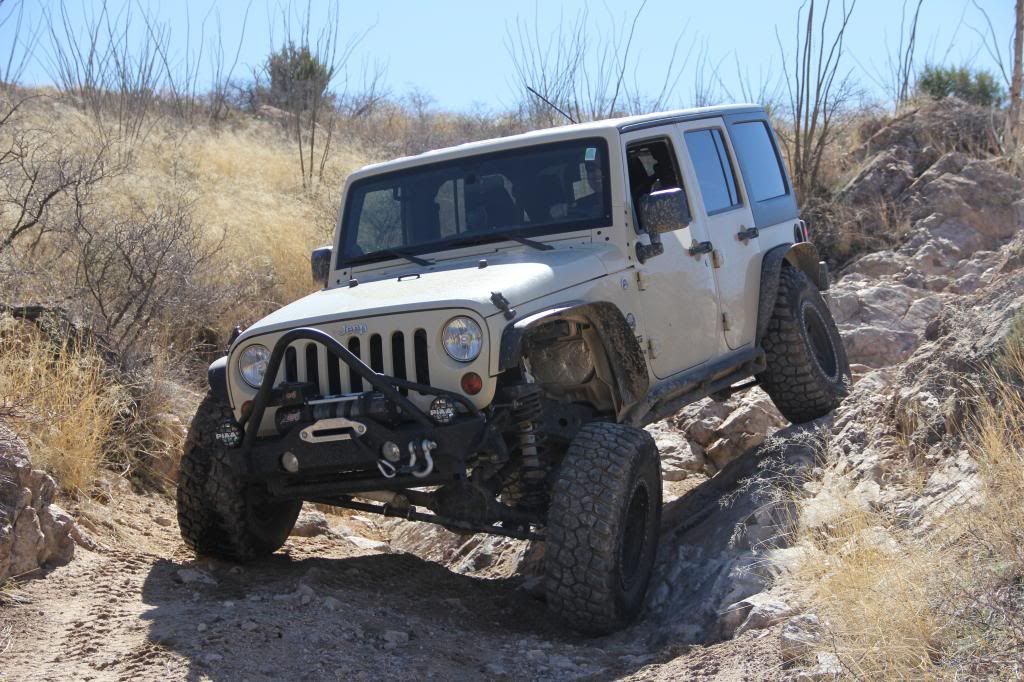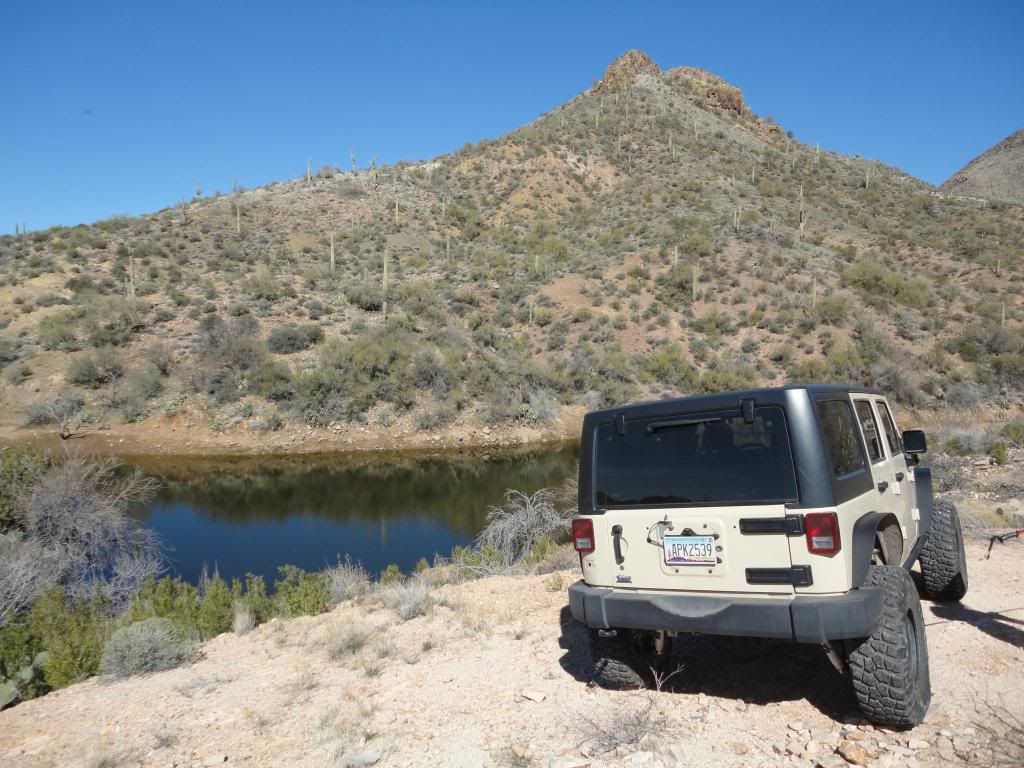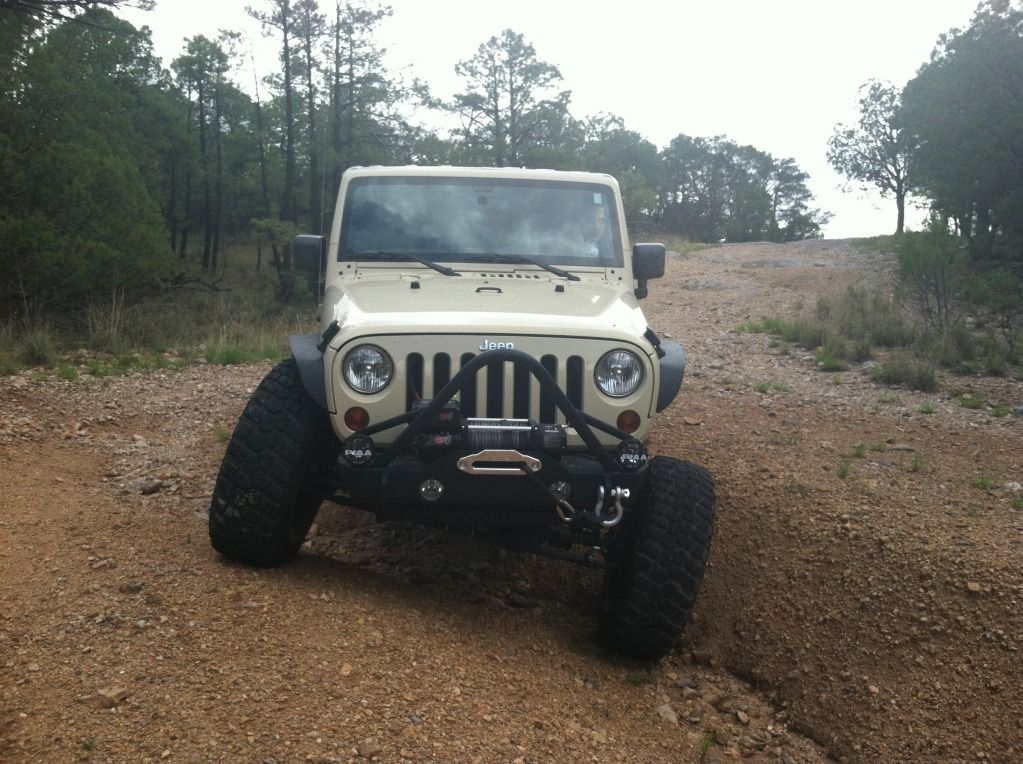 Tanimal
2008 Jeep Wrangler X
Mods:
Driveline:
Coast front drive shaft
Riddler differential covers
Suspension:
Rock Krawler 2.5 Max Travel System
-High Clearance - Adjustable Lower Control Arms
-Progressive Rate Front Coils
-Bomb Proof Adjustable Front Track Bar
-Front Sway Bar Quick Disconnects
-Bomb Proof Rear Track Bar Relocation Bracket
-Bilstein 5100s
Wheels/Tires:
XD Series Addicts
BFG KM2 35x12.5x17
Armor:
Poison Spyder Brawler Lite Front Bumper
Poison Spyder Evap Canister Skid
Teraflex Hinged Tire Carrier
ACE Rock Sliders
Accessories:
Rugged Ridge Snorkel
Raised Breathers
Monstalined Tub and Hinges
Smittybilt Tailgate Cover
Reupholstered Vinyl Seats
Inside of Hard Top Painted Black
Uniden Pro-520XL CB Radio and 3' Firestik Antenna
Safari Straps
Mopar Fuel Door
Recovery Straps
Quadratech Mats
AVS In-Channel Rain Guards
Story: I purchased this Jeep used on 1/23/2012 and I took it for some stock off-roading with some buddies and I was hooked. I've been dumping as much money into the Jeep as often as possibly to keep raising the capabilities. Within the year I plan to make a trip out to MOAB with my father and we will be towing our rigs down! I update my build thread on this forum step by step as I go and I hope it has inspired some of you just how some of you have inspired me. I appreciate all the continued support throughout my build and I apologize for the lack of off-roading pictures or pictures without all my mods on.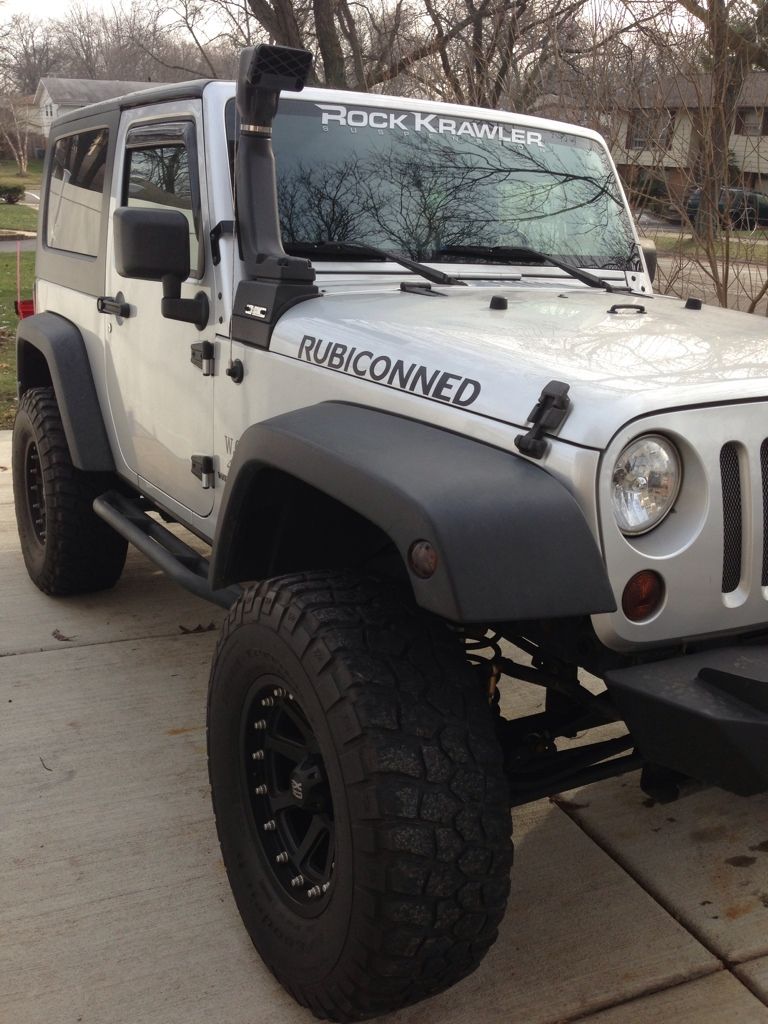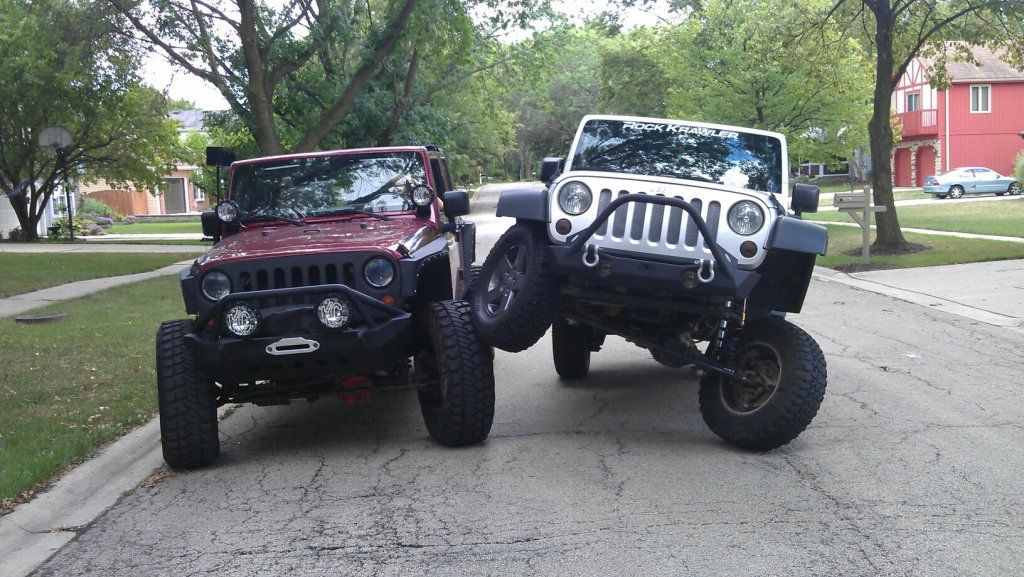 rah2eq
Mods: 2.5" Rock Krawler Lift, 35" KM2's, Bilstein 5100's. Hella lights, Superchips tuned
Story: I went to Camp Jeep when I was in 7th grade, and wanted a Jeep ever since. After waiting for years, I finally got and modded my 2010 JK Mountain edition myself in my garage, and have since added a 1978 Jeep CJ5 to the fleet.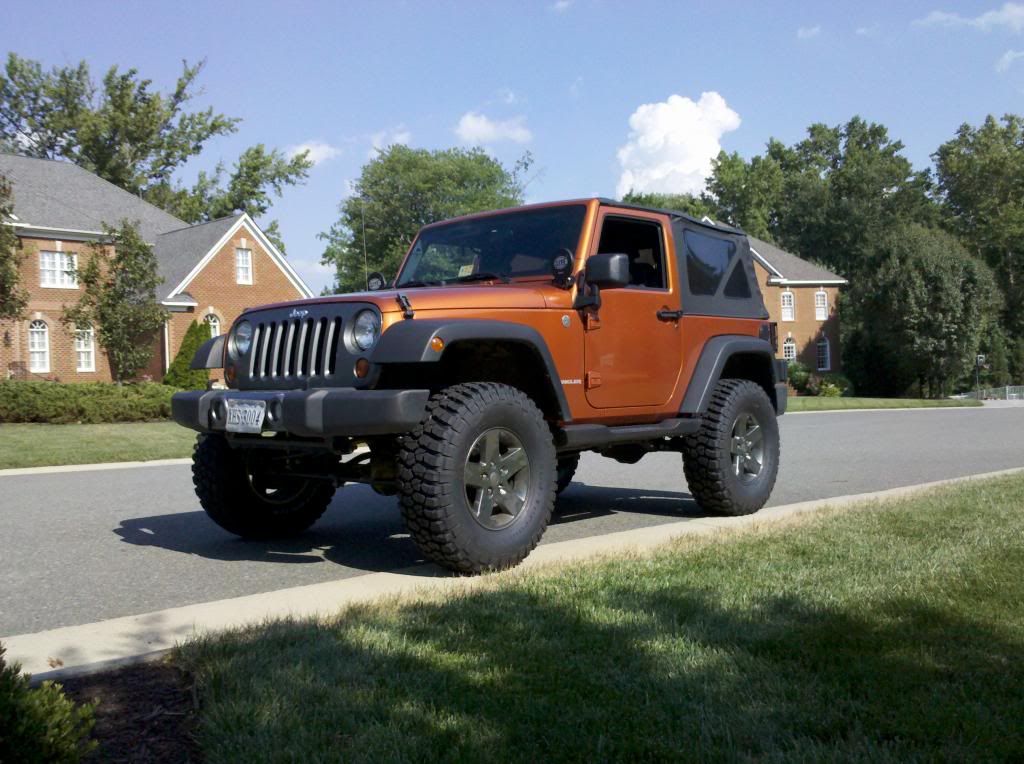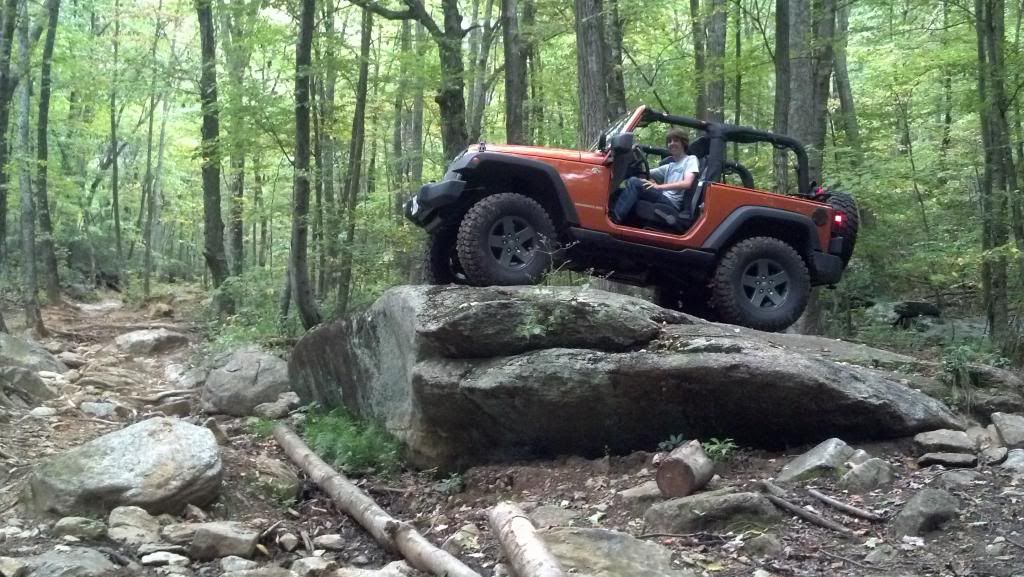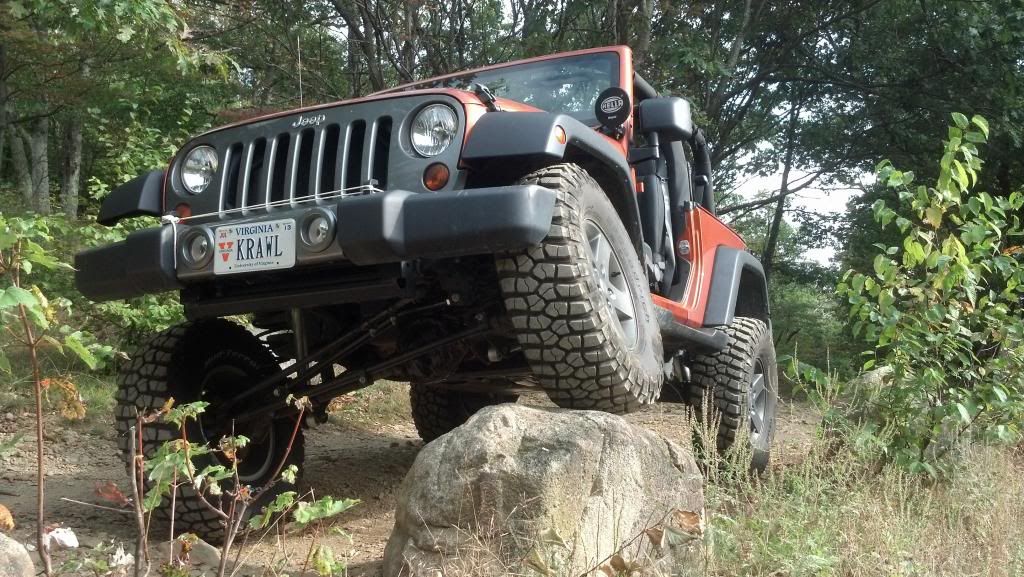 Good Luck Everyone