Steering knock, another cause!
---
Part of the knocking sound and feel in my steering wheel was from the Transmission lines that run along the left side of the engine block and oil pan. Thereís a plastic clamp/bracket that the lines are attached too which in turn attaches to a special stud on the oil pan flange. Well on mine, it would slip off shortly after being re-attached. Itís been that way for quite awhile but I never discovered it until recently. No matter how many times I put it back it would just come off. So I decided to make a permanent fix. In the following pics you can see what bracket Iím talking about and where the knocking sound was coming from along with the fix. Those with autos might want to check theirs to see if they have the same problem as me. Maybe Iím the only one but it wonít hurt to check.

This is it detached.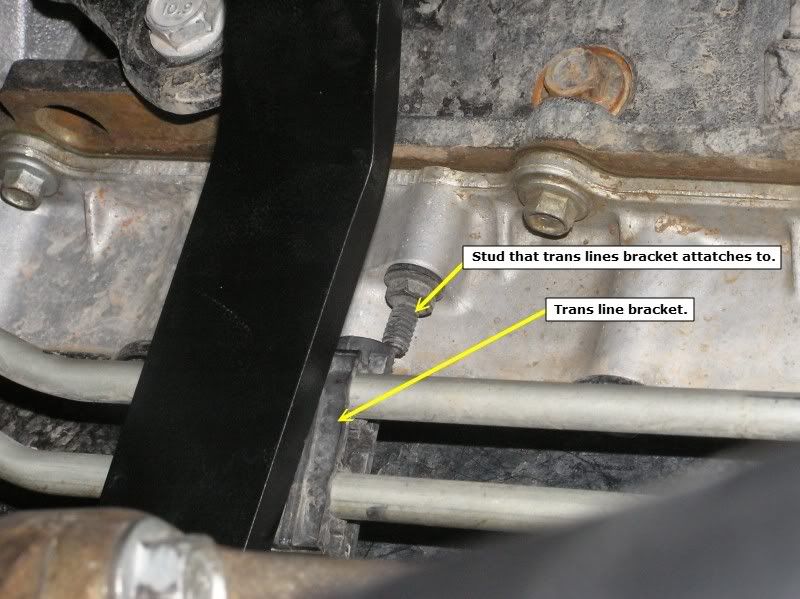 This is where the knocking sound and feel is coming from. Although in this pic the hose is resting on the steering linkage, as you drive and turn it rubs and bangs on the line fittings and tubing. Also, even though it looks like other parts are making contact, itís just the angle of the shot. Everything else has plenty of clearance.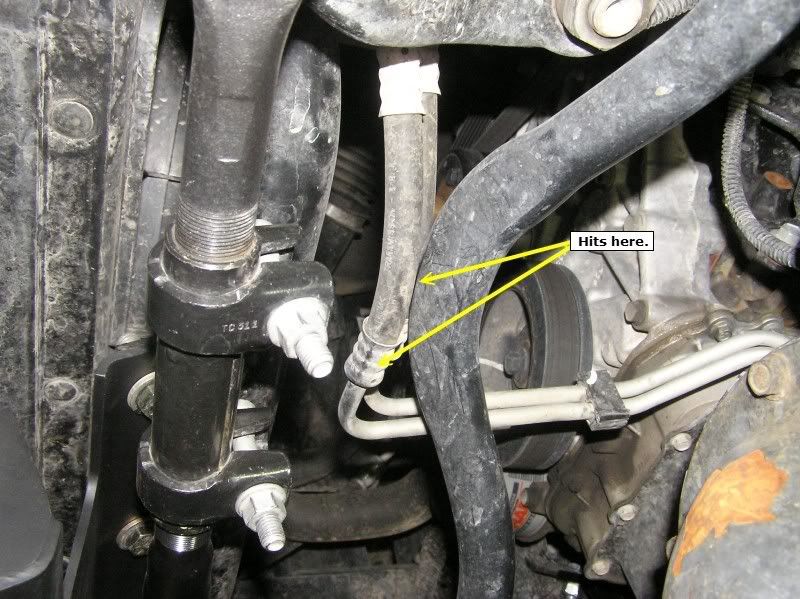 And this is what itís supposed to look like when itís attached.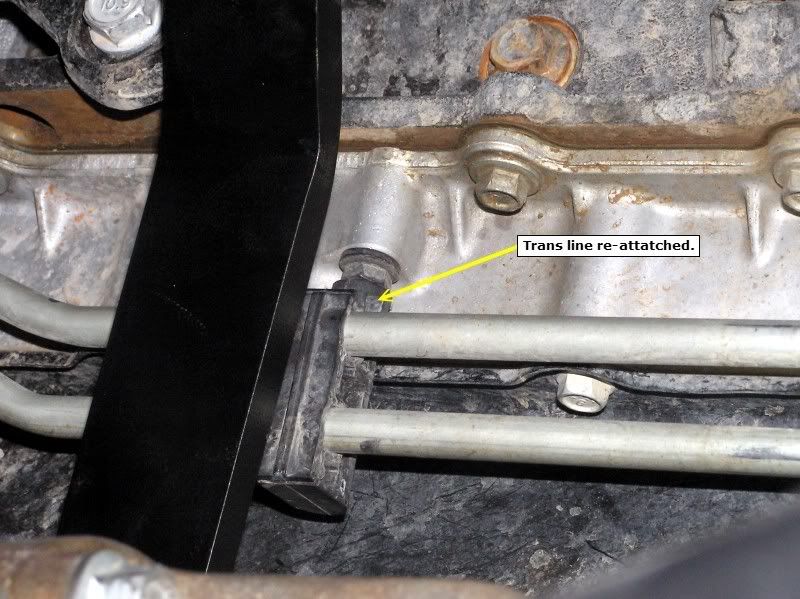 Now that itís attached thereís plenty of clearance. This is the way itís supposed to be.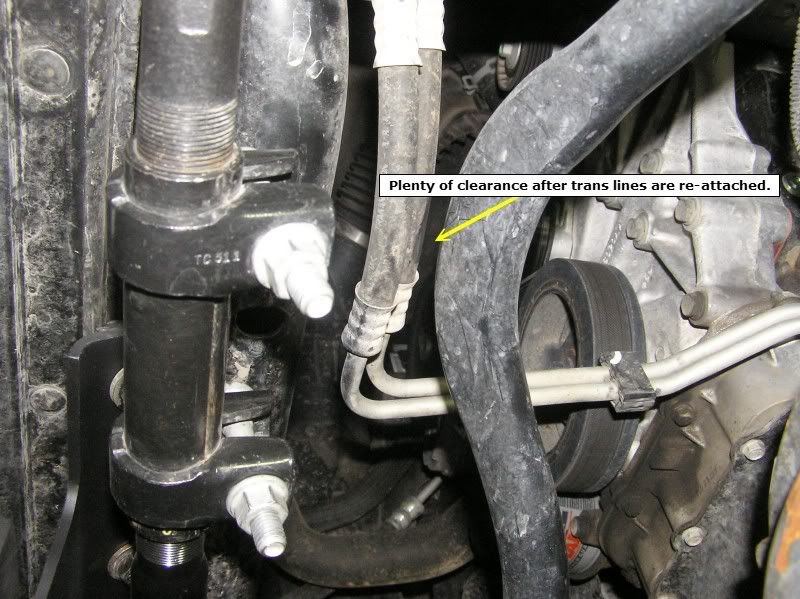 Since I have the RockHard front skid installed I used the left front support to attach a simple bracket that I made. Itís 1/8inch aluminum. I figured that aluminum would be a lot safer than steel if for some reason the lines ever made contact (I donít see how butÖ) with the Trans lines.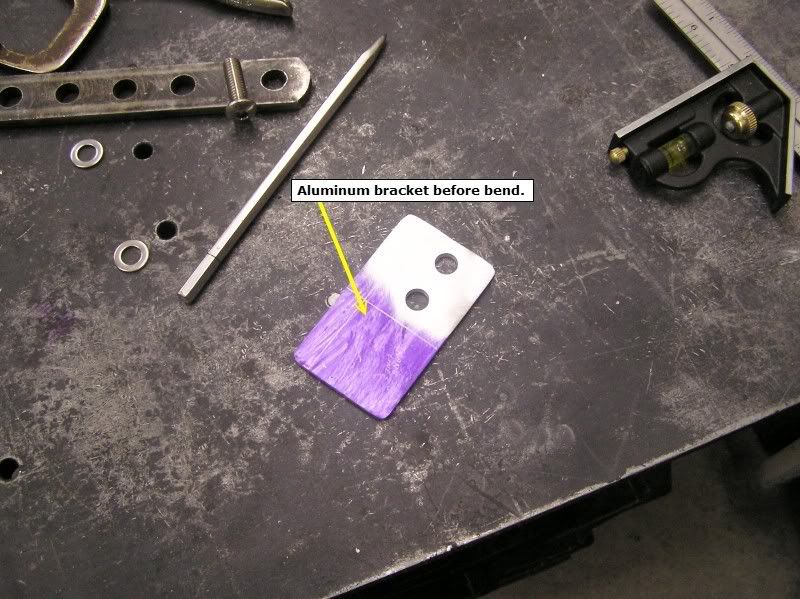 Here it is with the bend.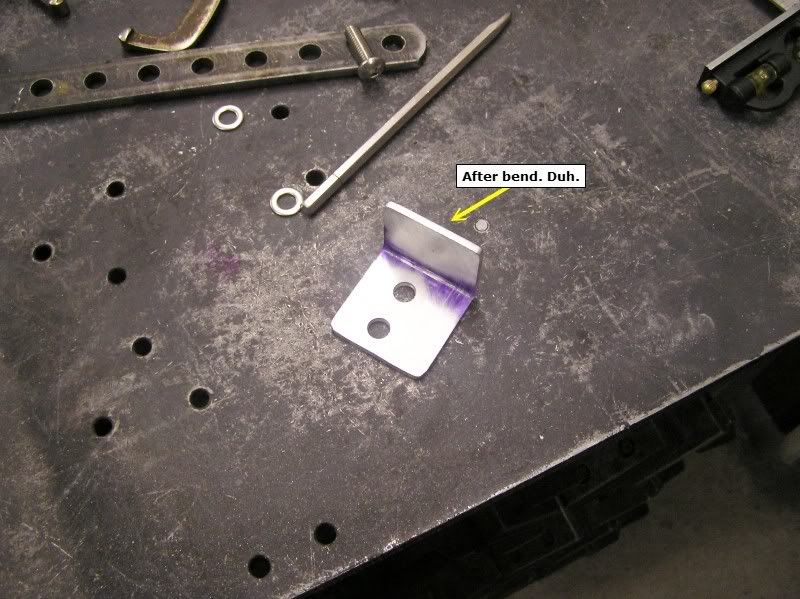 Ready to assemble. All hardware is Stainless Steel.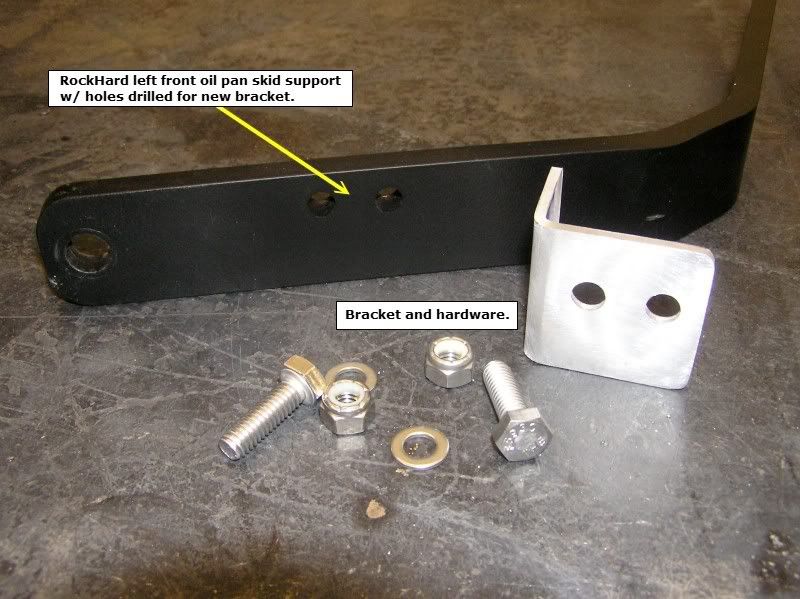 Just need to put skid support back on.
Thatís it. Skid support re-installed and ready to go. Problem solved.