On my 2008 JK, there are two power outlets on the bottom of the center stack.
The left outlet is #1, fuse #M6, wired to Accessory power.
The outlet on the right is #3, fuse #M36, always powered.
I noticed in the TIPM fuse box, there is a fuse #M7, for outlet #2, selectively powered by the battery and accessory circuits.
I also noticed my JK does not have outlet #2, but the 20 amp fuse is in place, in the 2 position socket.
Here is a picture of Fuse M7's location, and a close-up of where to position the fuse for accessory power and battery power.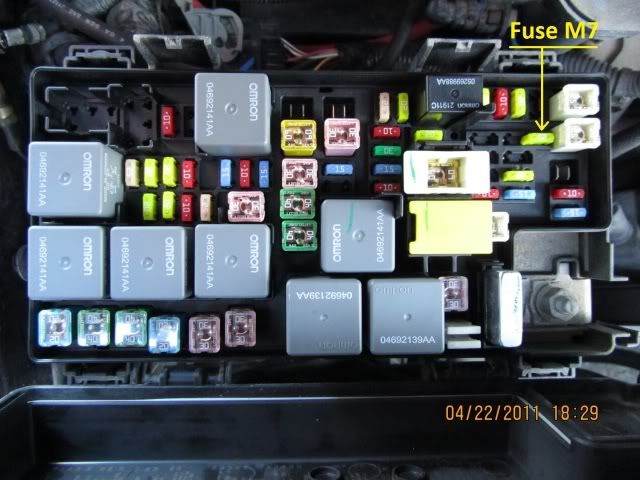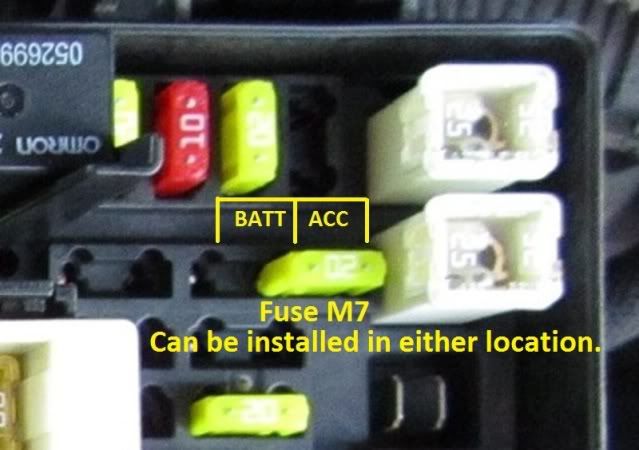 The center pin socket for M7 goes to pin #12 in the TIPM connector C6, shown in the next picture.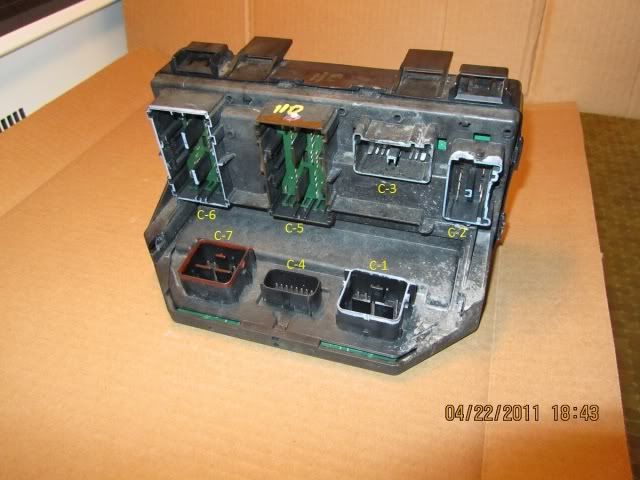 The dealer didn't have a wire with the proper terminal to fit in TIPM wire harness connector C6, so I went to a junk yard, found a late model Jeep, (might have been a Patriot), and pulled a 12 AWG wire, with the correct terminal end. For the 20 amp fuse, I wouldn't use a wire smaller than 16 AWG, to be on the safe side.
Here is a picture of the terminal end. It has to be exactly like this, or it won't work.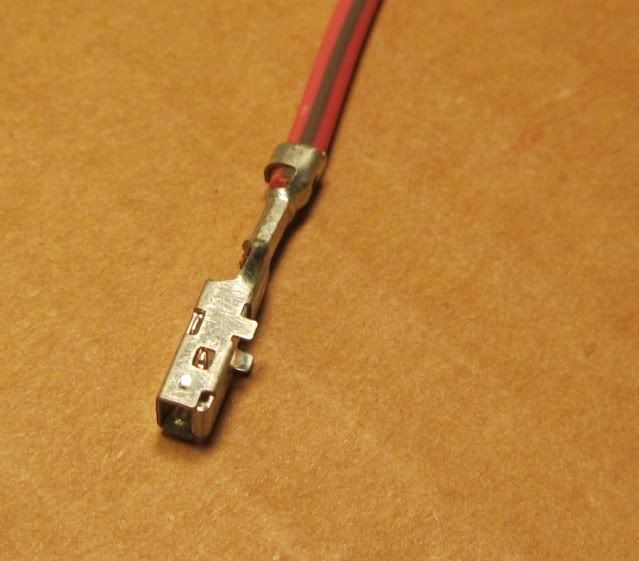 Once I got the wire home, it was a matter of about 20 minutes to install it in location #12 of TIPM connector C6 wire harness.
The first thing I did was disconnect the battery negative terminal.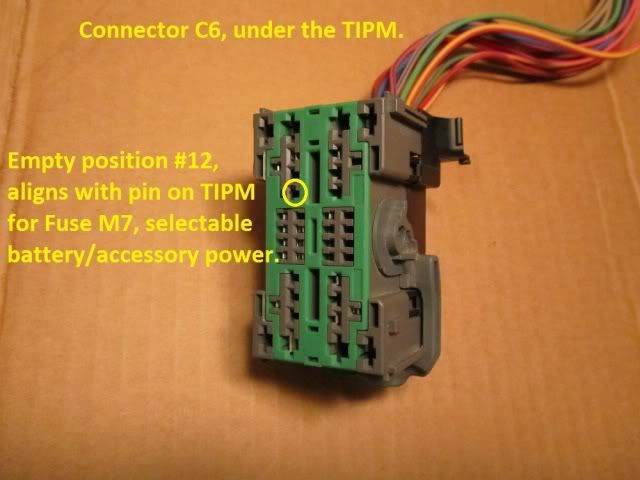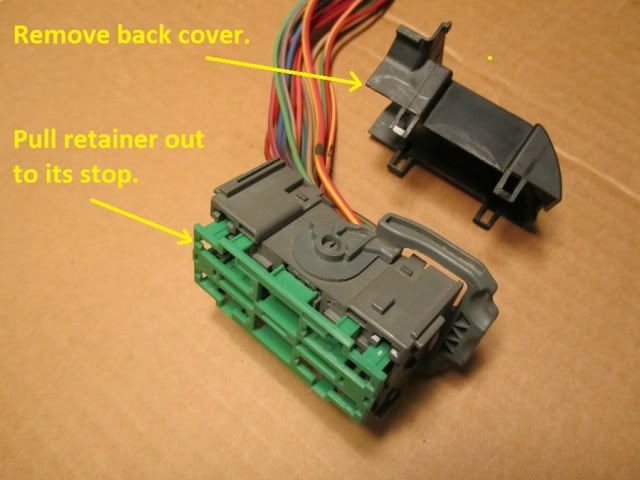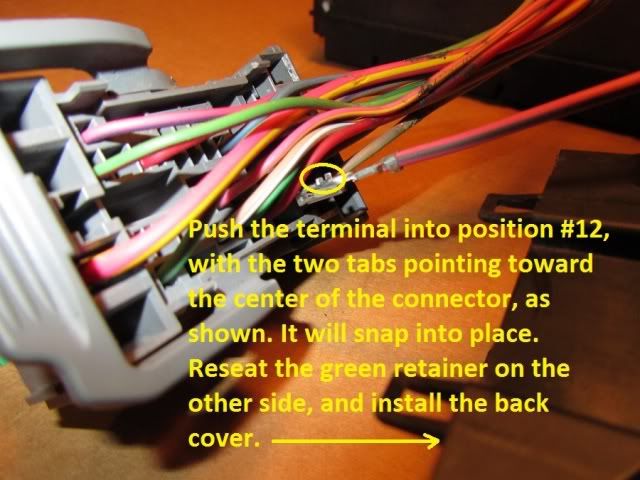 If you want a built in selectable battery/accessory power source, protected by a 20 amp fuse, consider taking advantage of the unused M7 fuse in your TIPM. Don't do this if you are not comfortable raising the TIPM, and unplugging the connector.