Second Update - JK at Camp Jeep (more pics)
---
Here you go guys... few more notes. I saw one of the JKs had a pretty banged up muffler... definitely needs a skid. I saw that front plastic sway bar motor cover also... all mangled up. Keep in mind, all these trails are "home made" and nothing is challenging on it per se... so aftermarket has to pick up on some skids no question.
The hardtop screws into the sound bar... that's what those holes are for. The other 2 panels are fairly light in weight, and come right out without too much effort. The under the floor storage is very small... can't get much in there. Not that it is even secure anyways... all plastic.
There is A LOT of space in the engine compartment... makes ya wonder...
You thinking what I'm thinking? Hopefully down the road...
The fan is electric... I haven't seen anything but that in all the Jeeps I looked at.
On a side note, the JK Rubicon on 32s sits lower than my TJ with a 2" lift/1" body lift and 32s. Here are the pictures: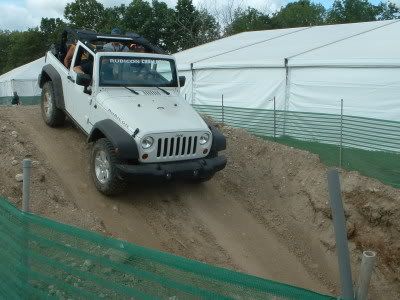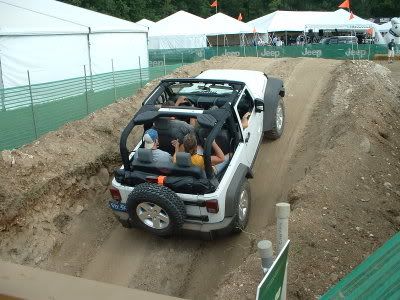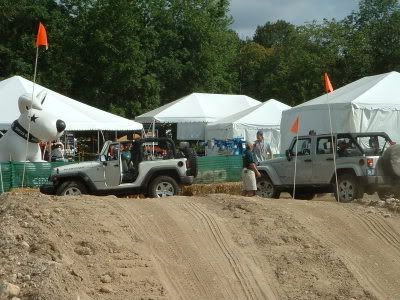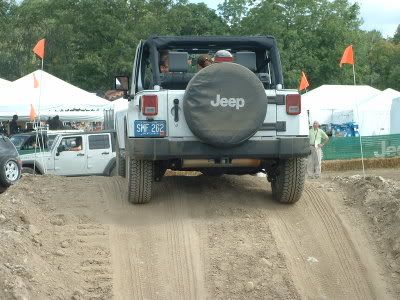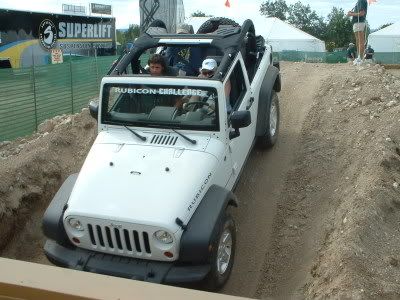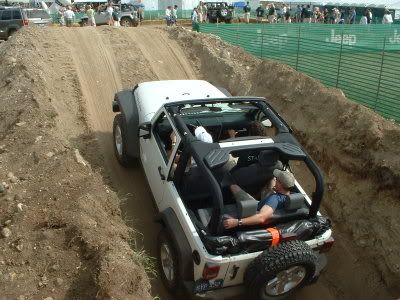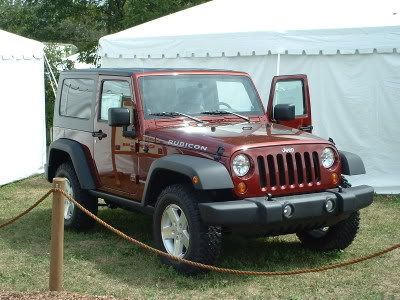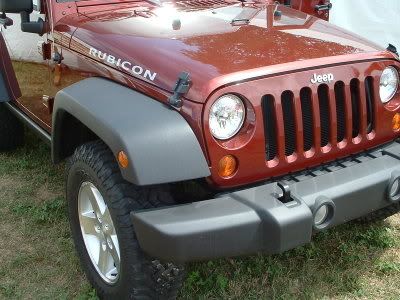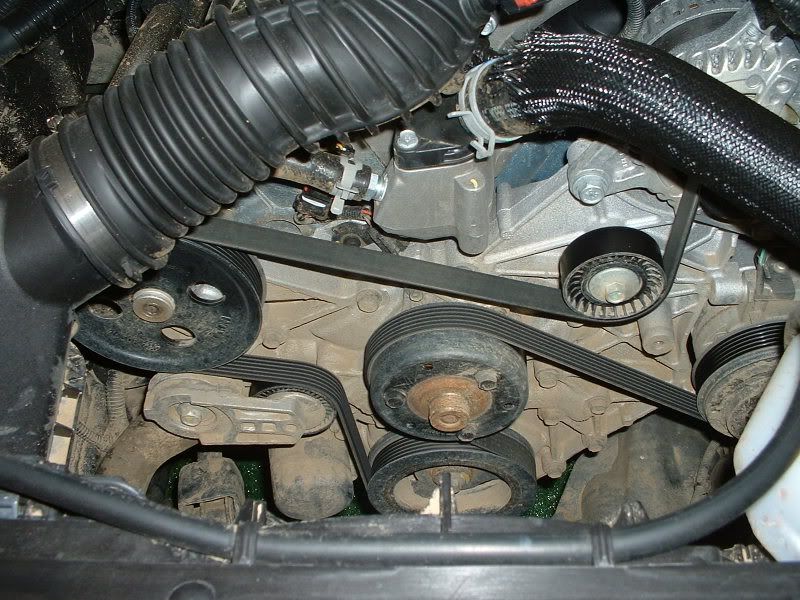 ---
2004 Jeep Wrangler Sport - 5 speed
Silver Metallic
finish with
black dual tops
- Dana
44
Rear
2.25" Suspension Lift with Old Man Emu Shocks
Performance Accessories 1" Body Lift
Daystar 1" Motor Mount Lift
Spidertrax 1.25" Wheel Spacers - 32"x11.5" MT/R Tires