Got the hydro assist ram installed. Just need to plumb the ram to the box. Single shear but it works great like this on our race LJ and it is so easy to do on a Currie axle with their brackets. You just drill a 1" hole and weld in a Chromo sleeve tapped to the 5/8" -18 bolt. Weld in a few gussets to make sure the bracket is secure and your done.
PSC supplies everything you need to add the hydro assist to your JK.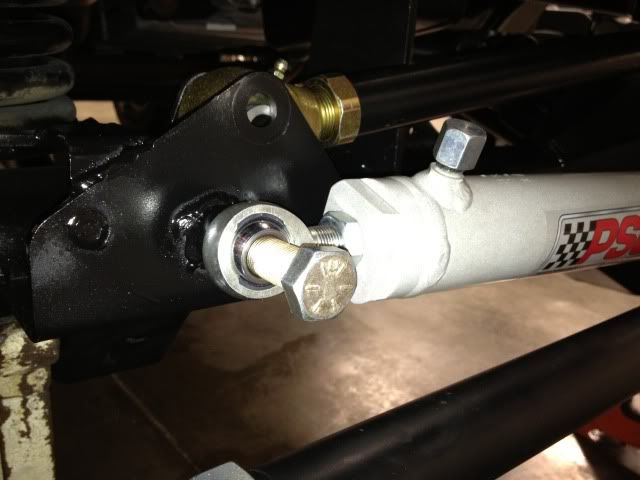 Fox Shocks came in and were installed.