Part 1:
After ordering on May 3rd, I finally received everything on June 15th. The wait was rough, but well worth it. My buddy, Matt, and I got started with the install after work on Friday, and we finished late Saturday afternoon. The total install took about 10 hours, but we weren't rushing at all and went through some beers.
First, the loot.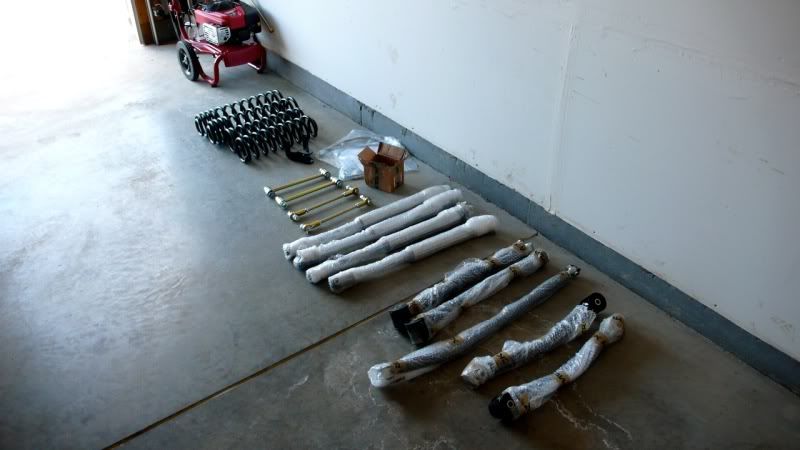 We started with the back thinking that it would be quicker and we could get it done that night. Pulled the shocks, springs, trackbar, and all the other brackets associated with my previous 2.5" spacer lift.
The rear springs were significantly taller, but went in easily.
Got rid of the stock lower control arms.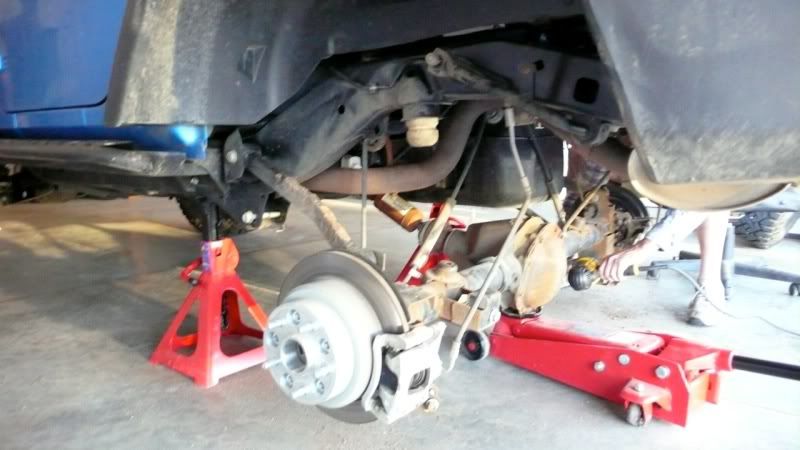 The trackbar bracket required some drilling. The hole on the differential side was a little of a challenge to drill with the differential kind of on the way.
The arms, and trackbars are made from solid steel and are ridiculously heavy. The curve provides better ground clearance.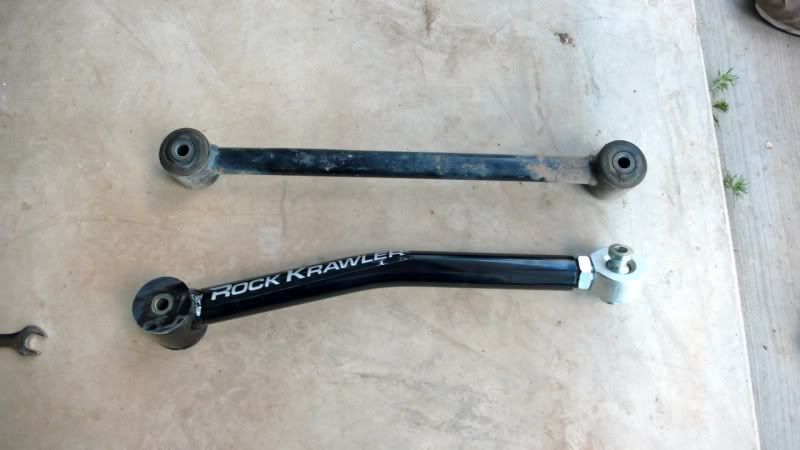 Just putting things back on from this point. Spring went on easily. Everything fit well.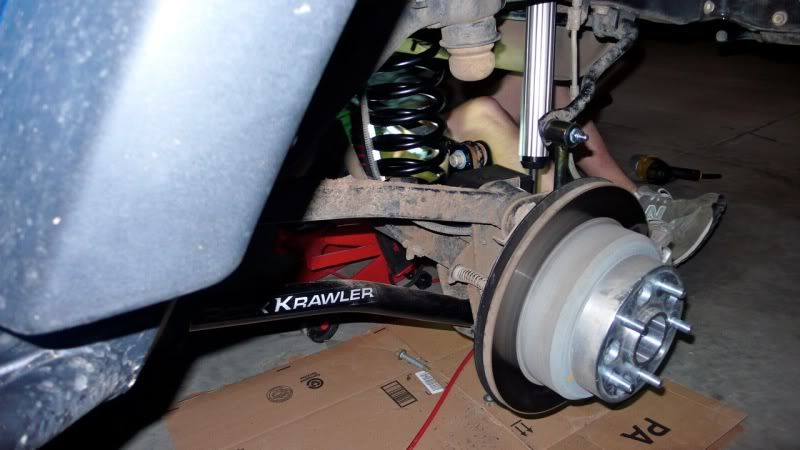 Extended brake lines for the back.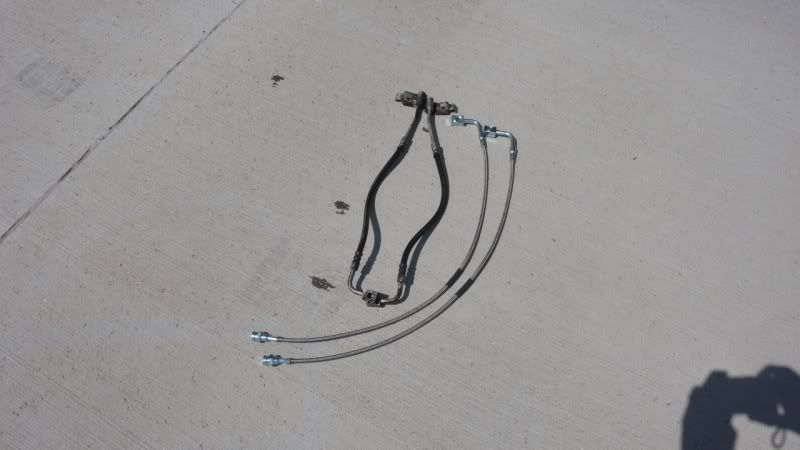 Unhooked the e-brake lines per the install instructions.
Here's the finished rear end.
On to the front. Shocks and sway bar links removed.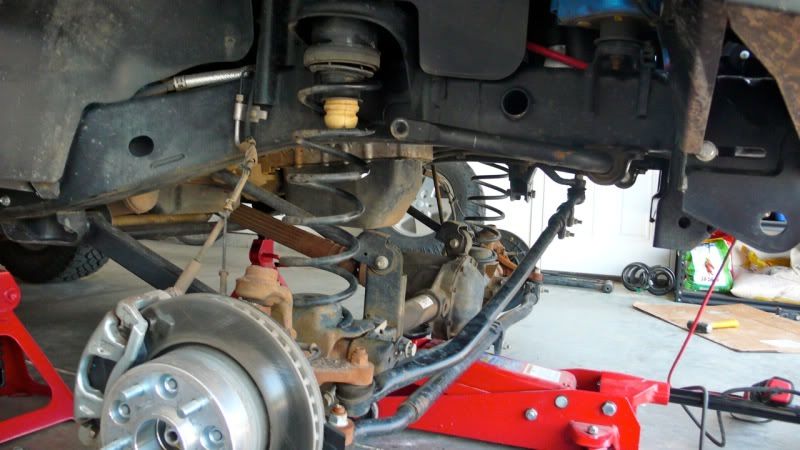 Trackbar removed. Again, the new one is stout.
Teraflex bumpstops installed. They measure just under 3".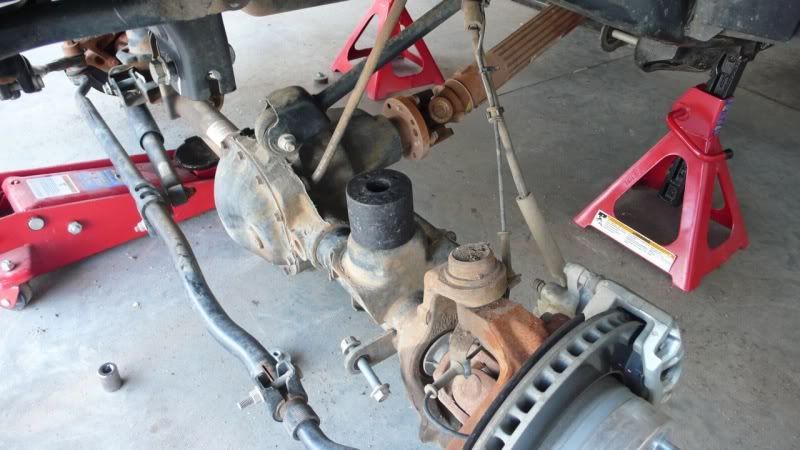 New trackbar installed.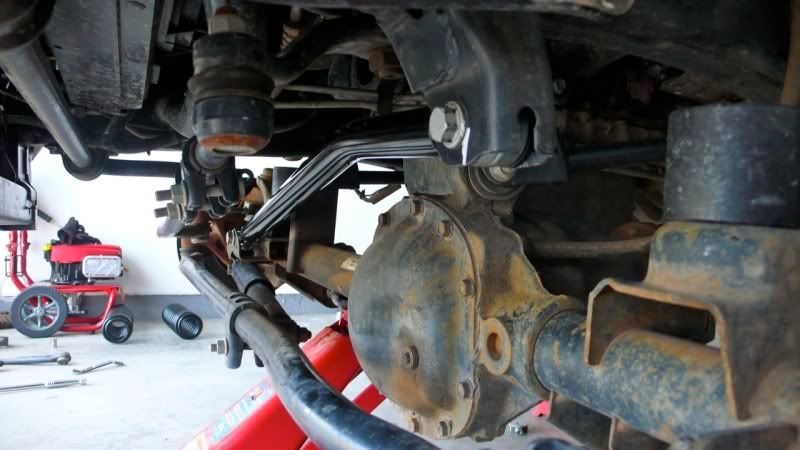 Control arms and springs installed. The front spring installation was possibly the most challenging part of the install. The 3" bumpstops on the bottom perch made it very difficult to put in. We used some spring compressors rented from O'Reilly's (free) to get them in. I don't think they would've gone in without them.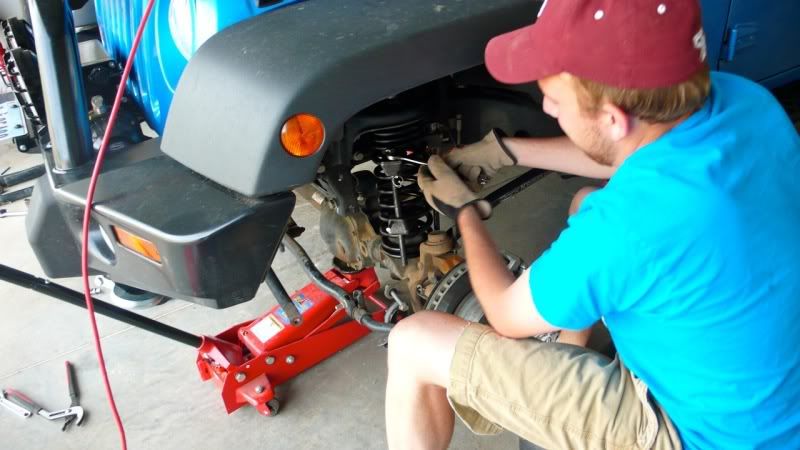 Rock Krawler RRD 2.0 emulsion shocks. I went with these because I wanted a quality shock that is tough and rebuildable. For now, I chose to stick with the stock valving, but valving can be changed upon order or at a later date. It's also capable of accepting a reservoir if I wanted to add one later.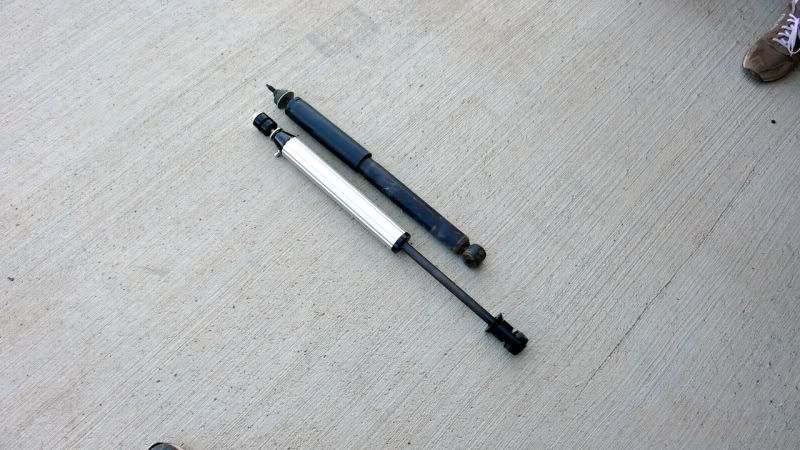 Sway bar links and shocks installed.