A couple of weeks ago I had a Long Ranger 18gal auxilliary fuel tank installed in my Jeep. The tank works great and even with my fuel sucking 5.7 VVT Hemi it gives the Jeep almost 500 mile range over the road.
But the tank hangs down as far as the oem tank and when I bought mine an armored version wasn't available - it is now, my timing sucks as ussual. BTW, the charcoal canister is relocated behind the rear axle to make room for the tank.
Also, the trans and engine pans were awfully exposed and I driving out to Easter Jeep Safari this year, and need to tow back my new teardrop trailer, so I decided to pay River Raiders a visit and have Kenny and his crew instal their aluminum skid package and fab up a skid for the auxilliary tank.
I chose aluminum to keep the weight down. Weight gain is around 75lbs or so, rather than the roughly 175lbs that steel skids would add.
Here are some before and after photos.
The tank as installed prior to armor:
From the front driver's side corner of the tank: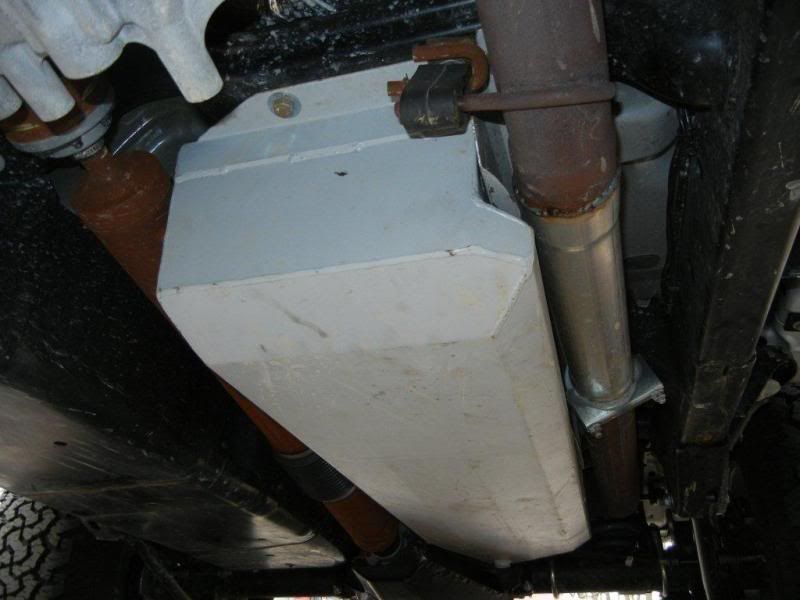 From almost center looking back: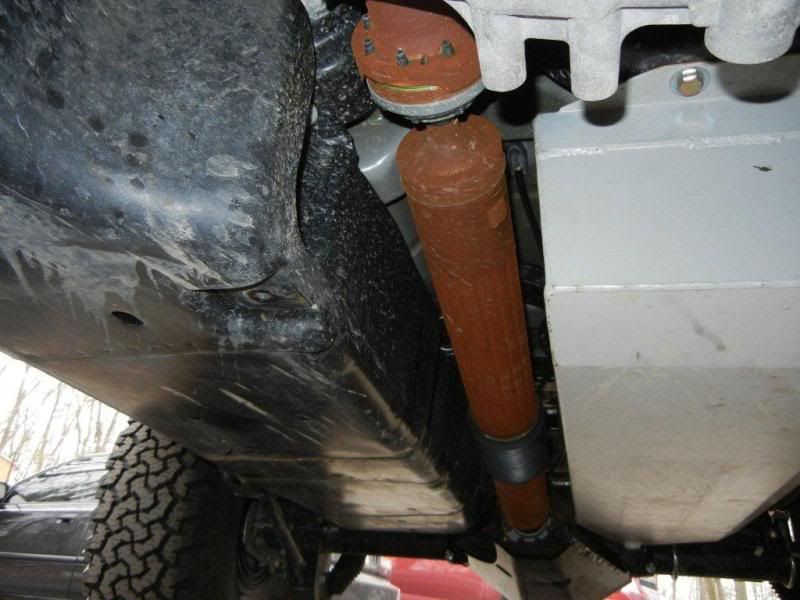 Too exposed tans and engine pans: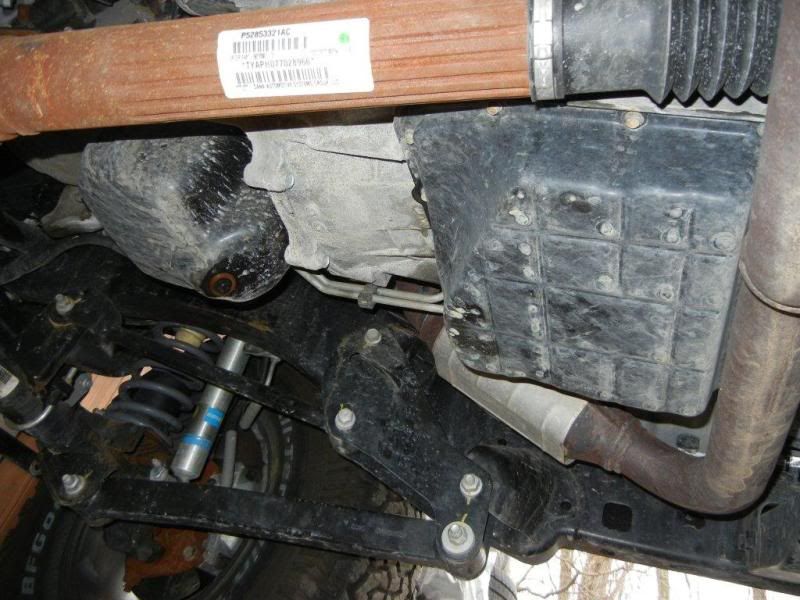 Too exposed tranfer case: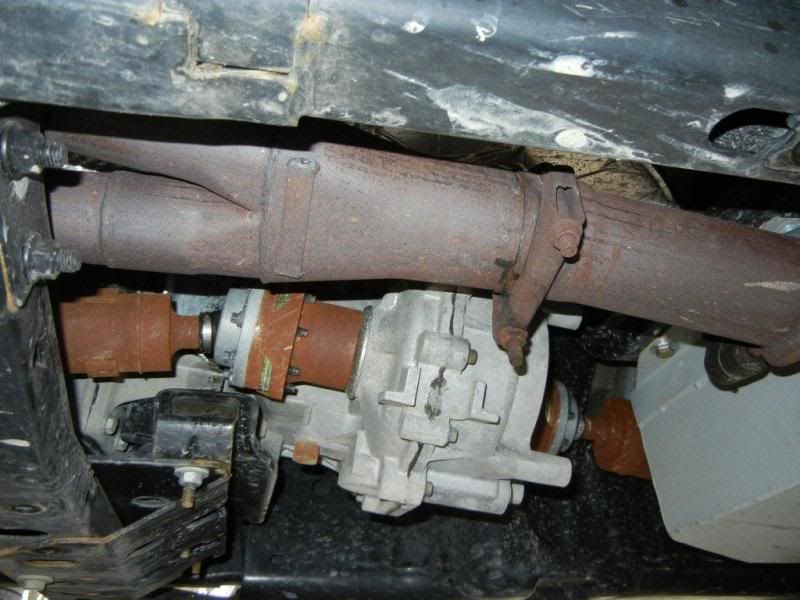 The skid package installed, looking from front to back: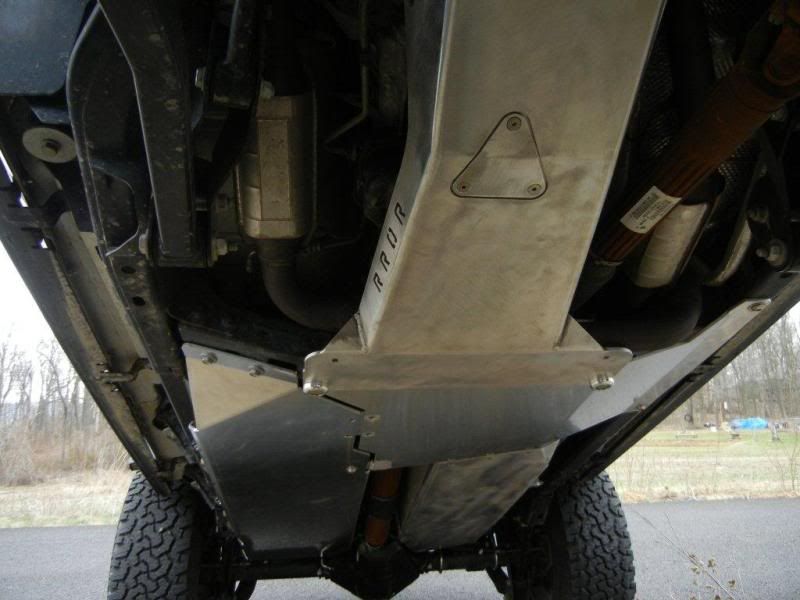 A closer look at the auxilliary tank skid which River Raiders fabbed while I was there: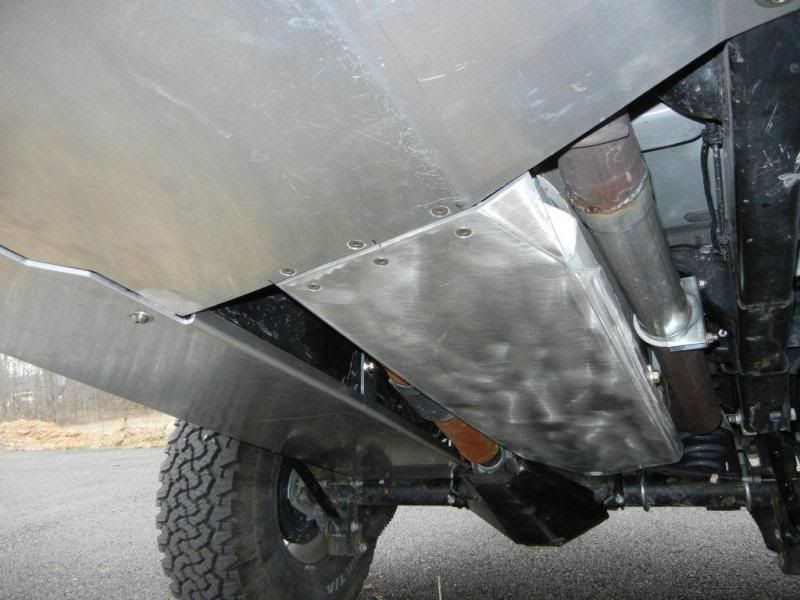 They had to drop the engine/trans skid about an inch in the rear to accomodate the exhaust cross over, which is positioned low enough not to interfere with the front DS on full droop (and low enough to get crushed w/o protection.) This photo shows the dropped rear, though not too well: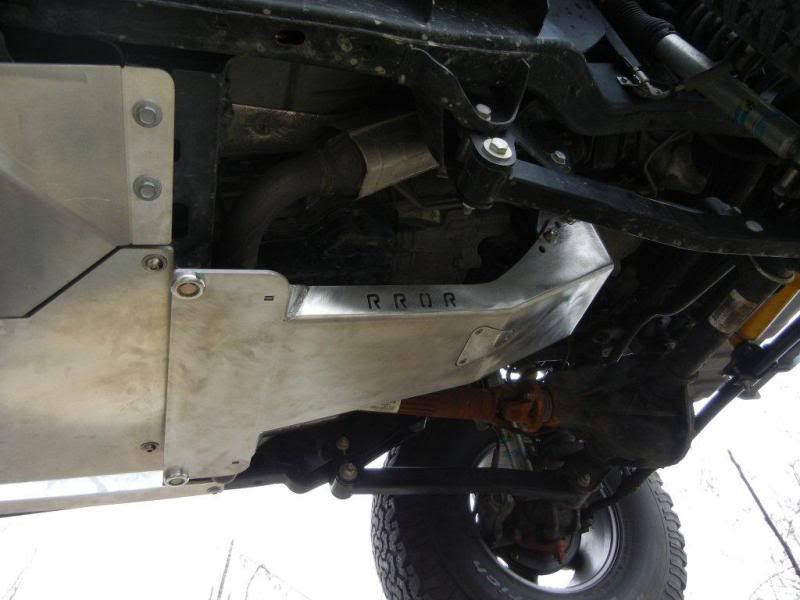 Here's a photo of my Jeep on some rocks in front of River Raiders new digs, just now being finished. Their lifts weren't running yet so we used the rock pile for esier photo access to the skids: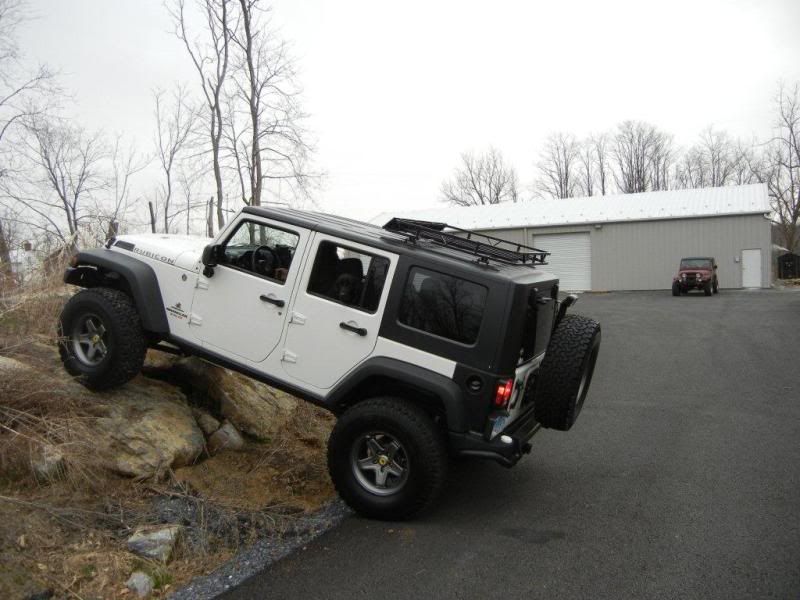 I'm definitely feeling better about running some tougher trails at Easter Jeep Safari with these skids in place!
JPK