Instead of doing every piece of white I could find I did skip parts that won't show, no sense in wasting paint.
After letting sit for 24 hours I put a coat of the paint on, it covered well enough that I only did one coat. If you have never worked with oil based paint before you want to make sure you put it on in small spots as it doesn't spread as well.
With the primer being tinted, I put it on a little heavy to make sure I didn't have to do 2 coats. It takes much longer to dry but only doing 1 coat is only doing 1 coat.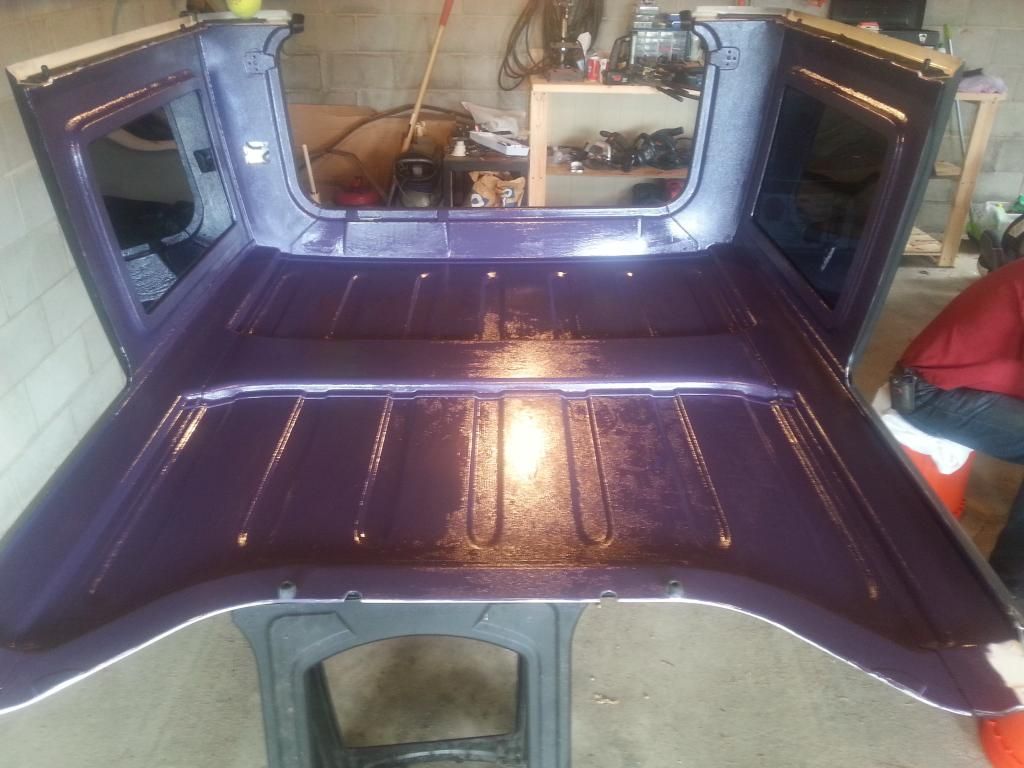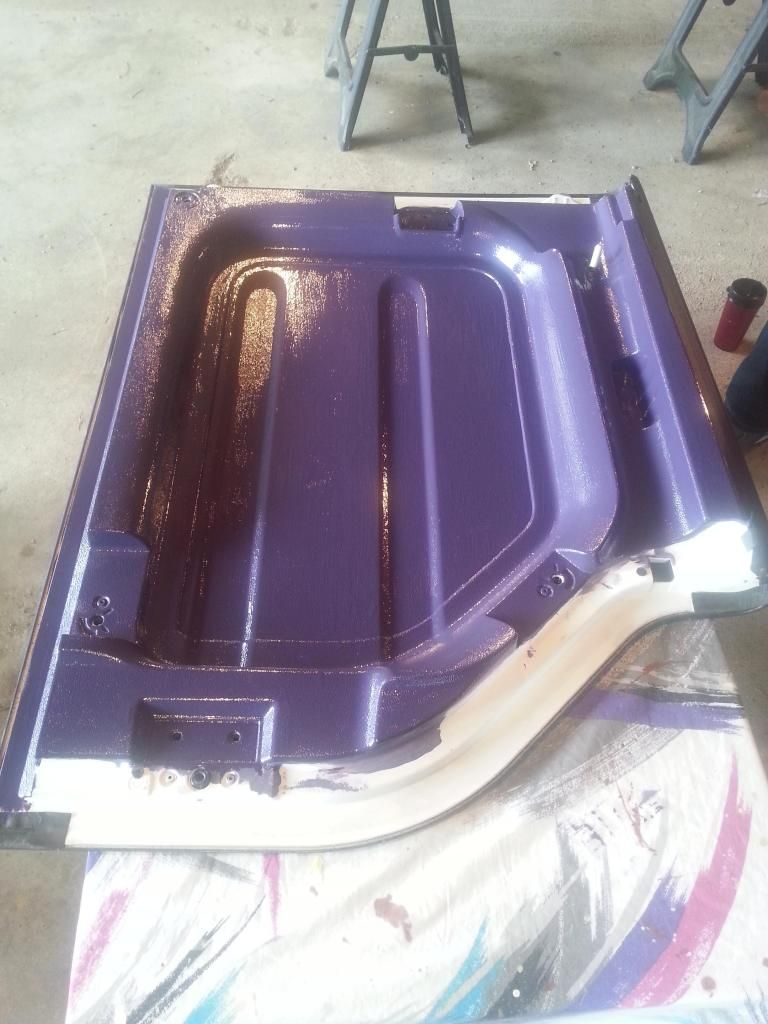 Once completed I would suggest leaving for 24 hours then do 2nd coat if needed. I didn't need to so I put the hardware back on the front piece and set them on a shelf and put the back window on and hung it back up.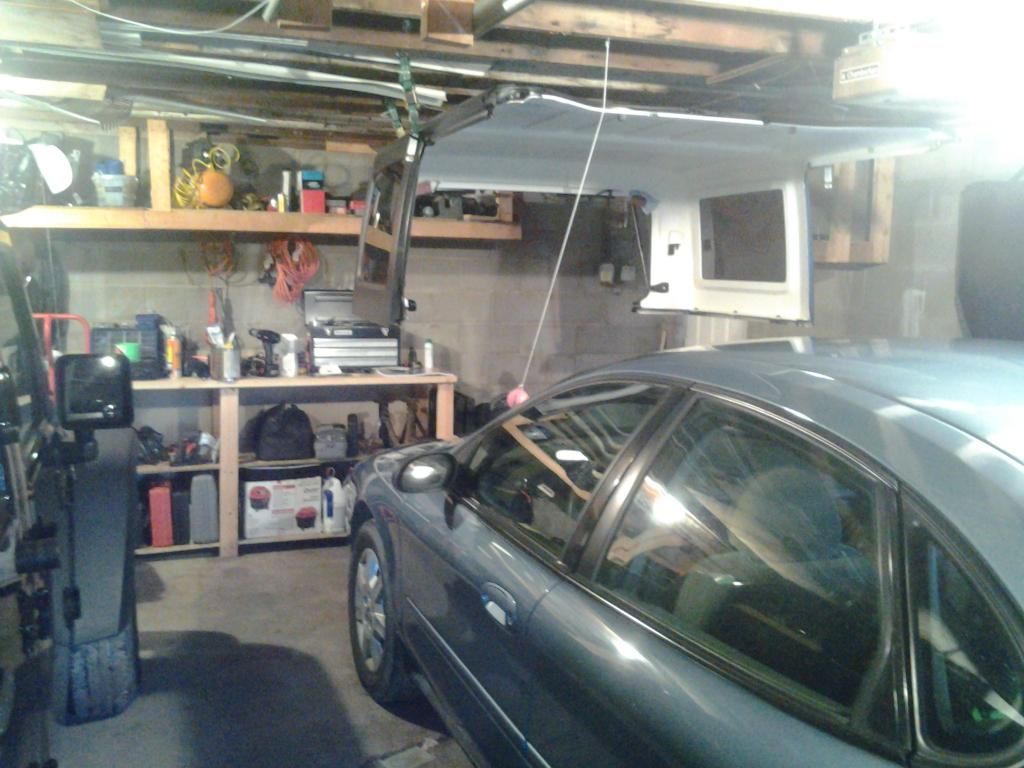 Yes I know there is no paint, this pic is from when I just got the hardtop and hung it in the garage as I will only use it in the winter. But it is hanging back up there now painted.
I will leave it up there for a min 2 weeks probably 3 or 4 before I put it on for the winter. That way it fully cures as the paint can take up to 30 days to fully set.
I really like the color I think I might do some more pieces and my wife has nicknamed my Jeep the Purple People Eater. Might have that cut into the bumper if I ever get around to building it.