Ox Locker installed
---
Easily the most expensive mod I've done to date:
Ox locker- $900
Locker cable (125")- $140
diff overhaul kit (bearings/races/bolts)- $200
River Raider shifter mounting bracket- $50
Labor- $200 + 6 Red Bull energy drinks
Machine shop (details below)- two cases of Bud Light
Being the 1st JK Unlimited with a rear Ox- priceless
In fact, according to Ox, the only other JK version out there is on River Raider's 2dr.
No need to go into details on the assembly and install of the Ox as the Ox instructions are pretty straight forward
click here for Ox Instructions- warning, large pdf file!
there is only one problem with the Ox instructions: on page #3, step #6- It appears that you simply screw the cable end into the cover. However you can only screw the cable so far before it disappears into the shift fork. Once the cable is in there, you have no way to hold on to it in order to screw it in further. And at that point, it is only about 1/2 way from where it needs to be. Took quite some time to figure out that you have to remove 2 c-clips that are holding the fork, then unscrew the fork assembly from the diff cover. Once all of that is removed, you can then screw the cable the remainder of the way that is necessary.
Rear opened up and getting ready to start working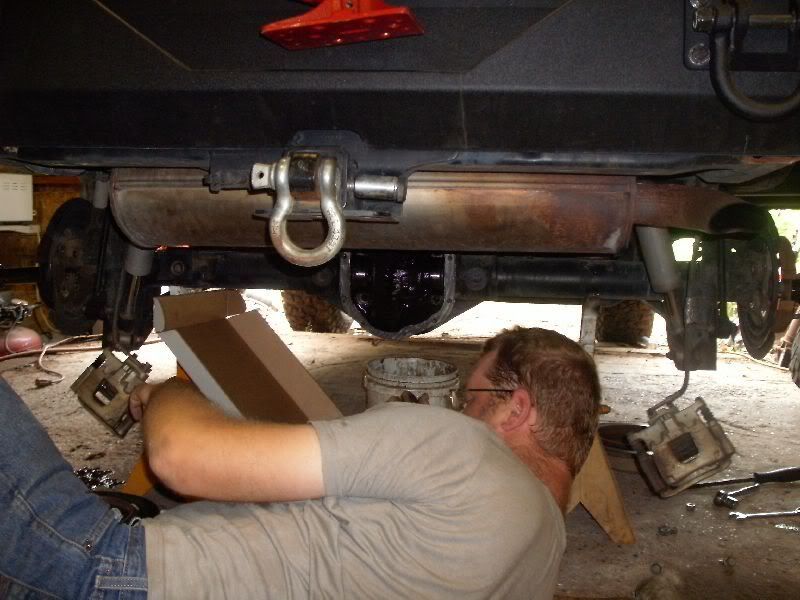 Introducing the Ox to my ring gear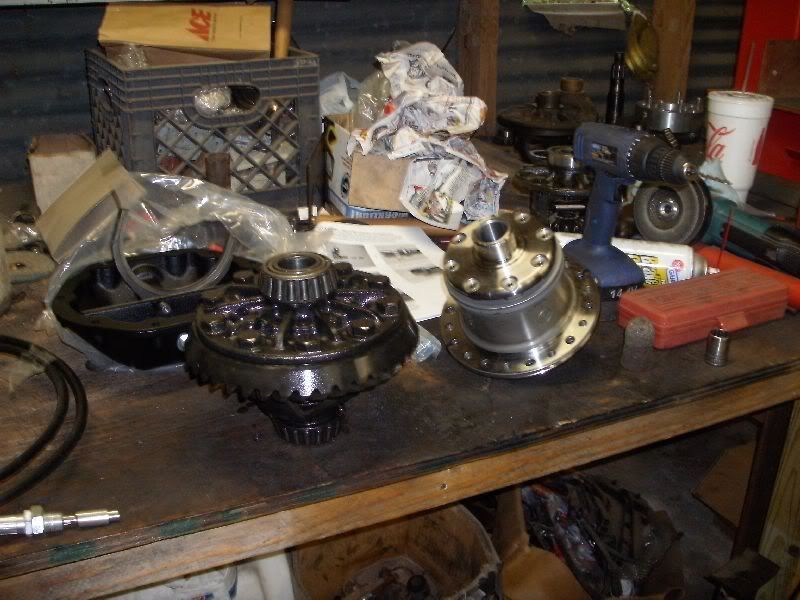 Then the BIG problem hit. Some early '07 models (after they switched from D35 rear to D44 in all models) have 1/2" ring gear bolts. Later in '07 (and all since then I believe) have 7/16" ring gear bolts. Well of course Murphy's Law- mine has the 1/2" bolts, and the Ox holes were made for 7/16" bolts. I thought my day was shot right there. There is no way possible a drill press is going to drill larger holes in that Ox- that steel is seriously hardened. Lucky for me, there is a machine shop right behind RockRash4x4's shop, and a couple guys were there working on stuff. George talked to them and they helped us out. Did I mention that the steel is hardened? It took them 3 HOURS and they destroyed 2 endmill bits (I think that's what those bits are called??) drilling out the holes for me. Payment was a case of beer
I bought them 2 cases since they saved me!
I won't bore you with the details of routing the cable. Anyone that is interested in seeing the cable run, click on thumbnails: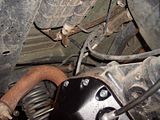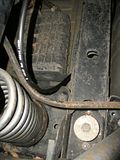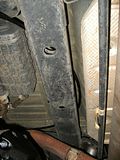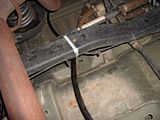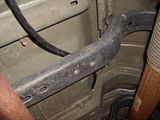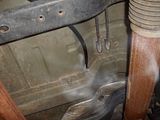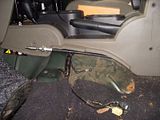 Cable routed, and shifter mounted- notice the RockRash4x4 custom touch- he powder coated the shifter nob black, but left the knurled portion of the nob un-coated (I love the look). He also powder coated the shifter plate (where the X and O are), then grinded off the powder coating leaving just the X and O in black- a really nice touch IMHO.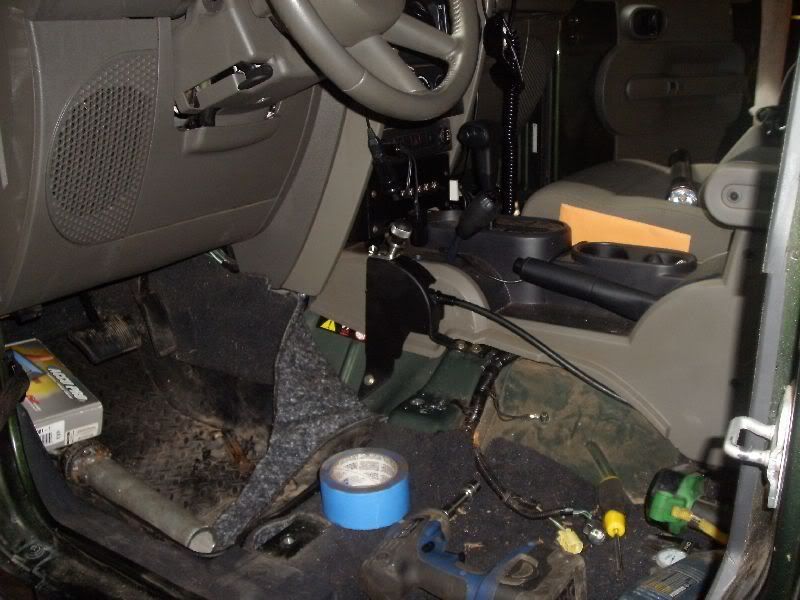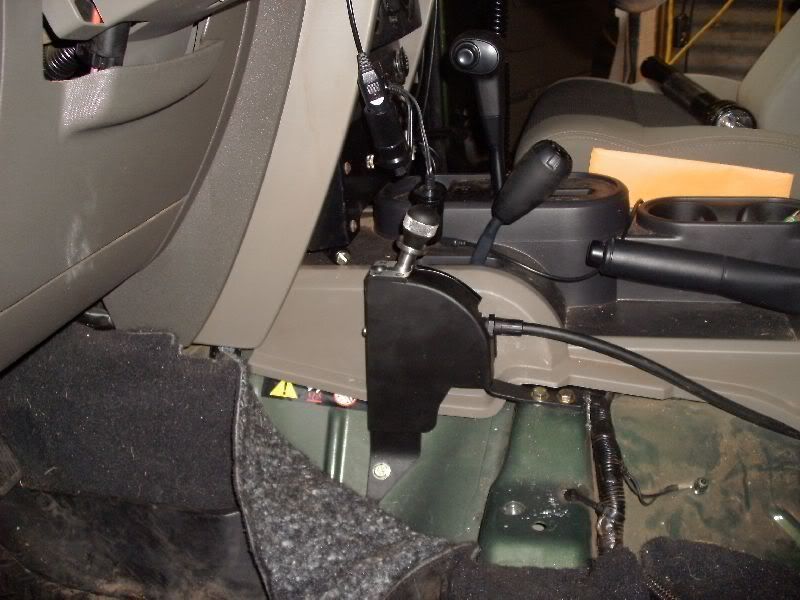 ---
for details and info on our JK's, check out http://n2rock.com
His: '07 Unlimited X,
Jeep Green
, Hardtop, auto, 5.13, 2.5" RC lift and too many mods to list
Hers: '08 X Red Rock, soft top, auto. Bunch of mods
Quote:
If you made a snuggy out of a Shamwow, ....would you have to get up off the couch to pee?
Quote:
At this point if Obama tried to move a little to the right, he would trip over Stalin's corpse.