Took it out to a Jeep Fest hosted by one of the local Jeep Dealers in Norwood, MA. This is about 30 miles from where I live so had not been to that dealership. Apparently it is not just a dealership but a destination … they have a store with Jeep logo'd paraphernalia (Just for Jeeps) and a restaurant (Jeep Grill). The Swag bag wasn't bad.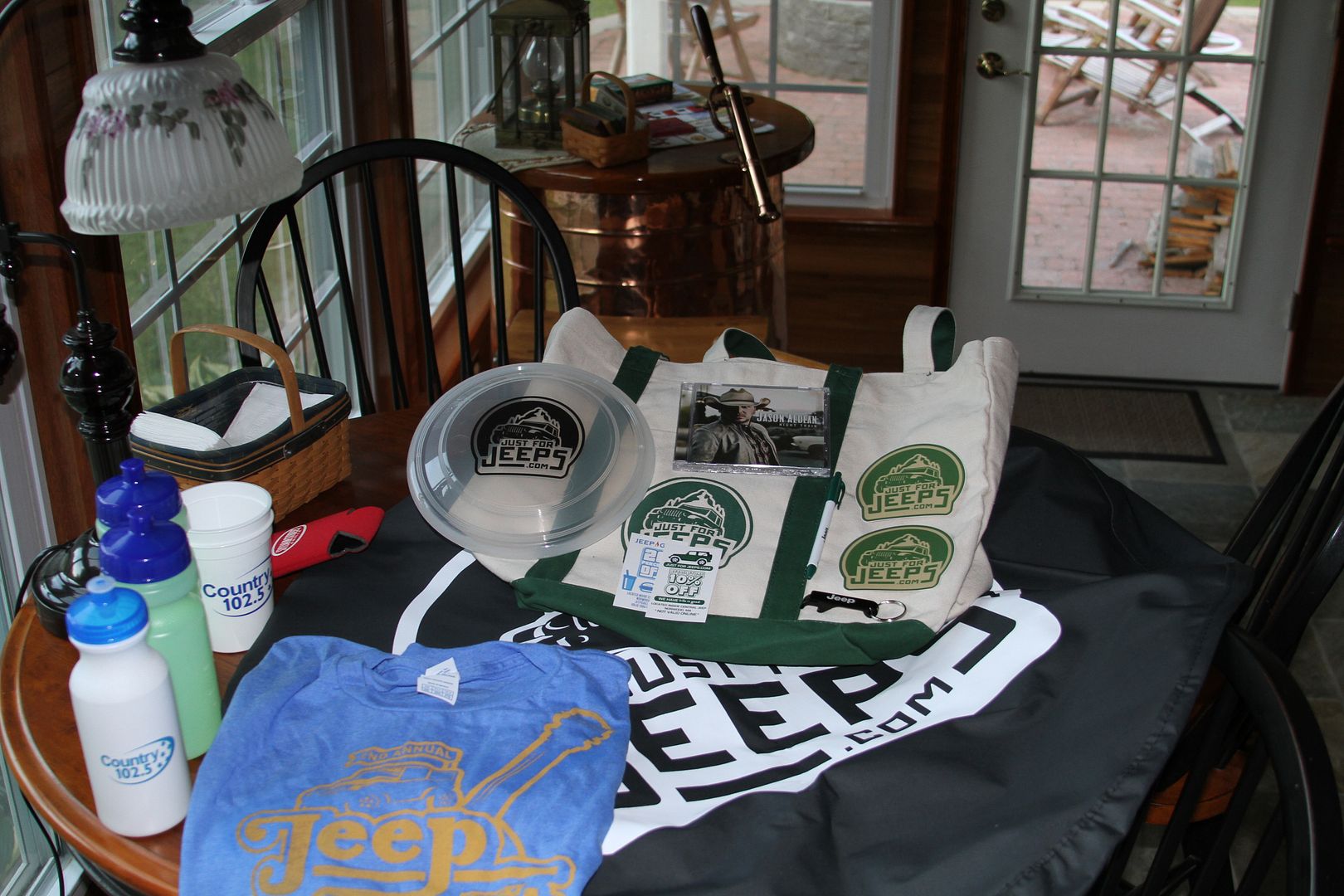 A few pictures of some the rigs I saw. My favorite Jeep was a restored 1980 CJ5 V8 with a 4 speed. It was just like one I used to have (black with lots of chrome). There was always a crowd around it so I ended up not getting a picture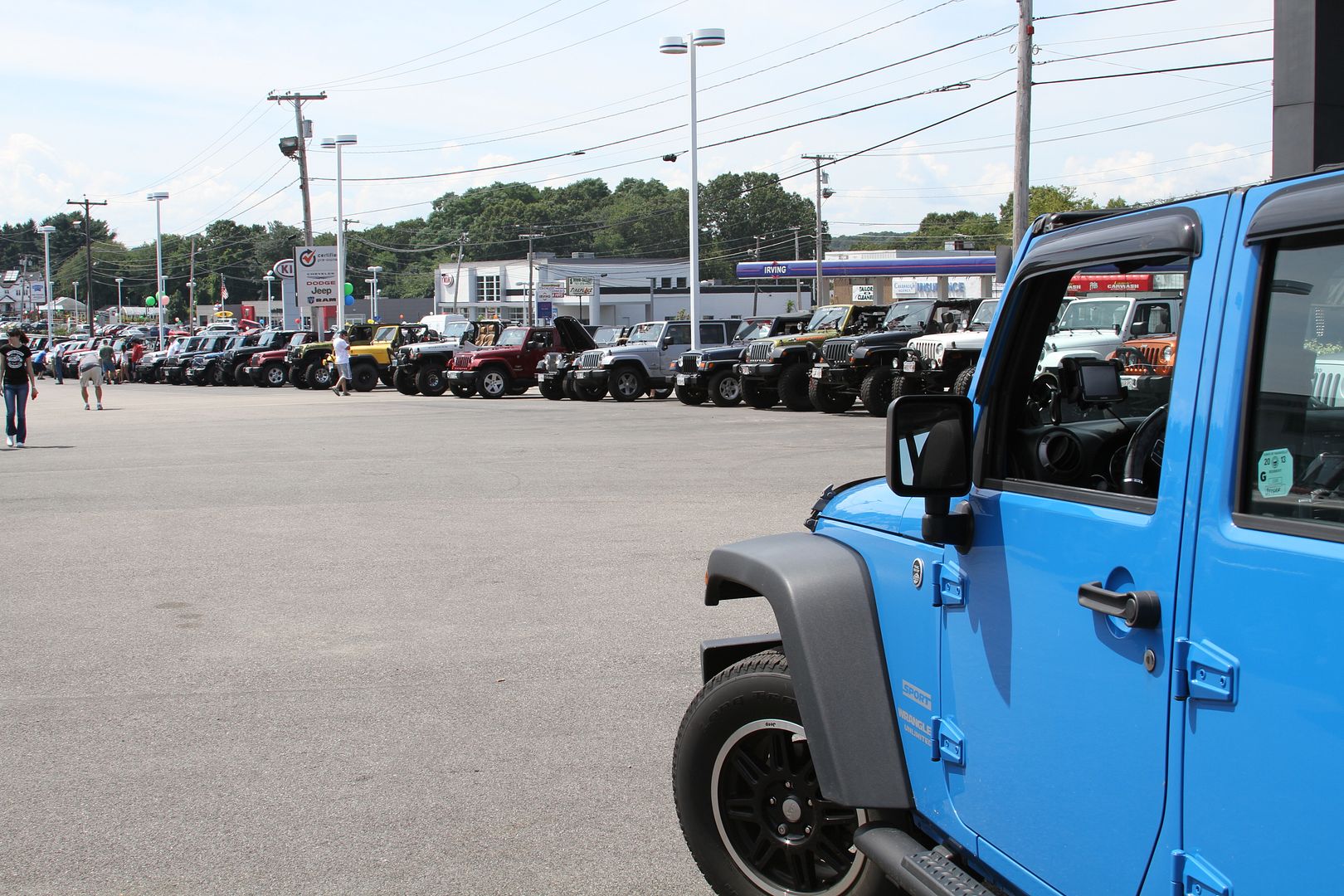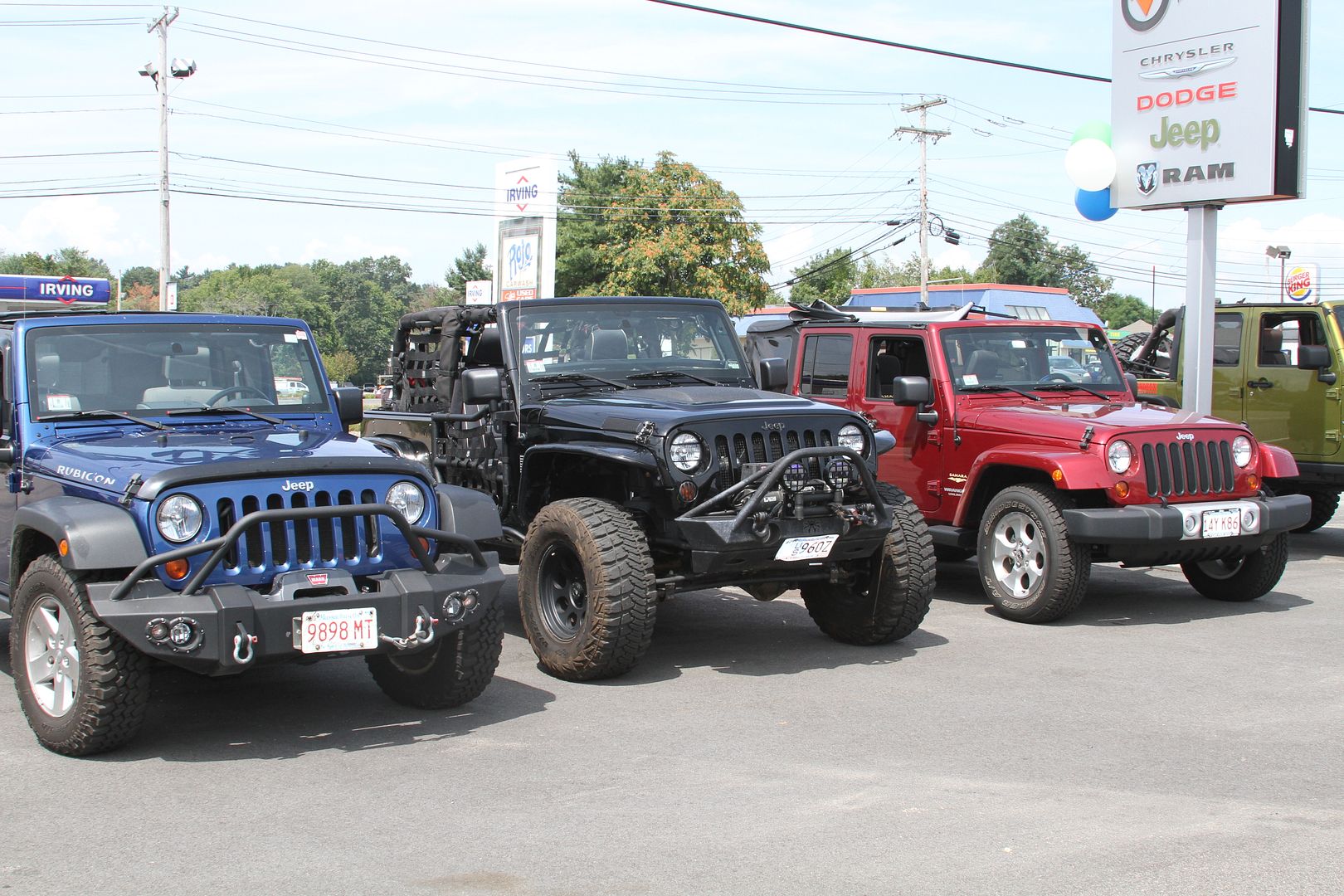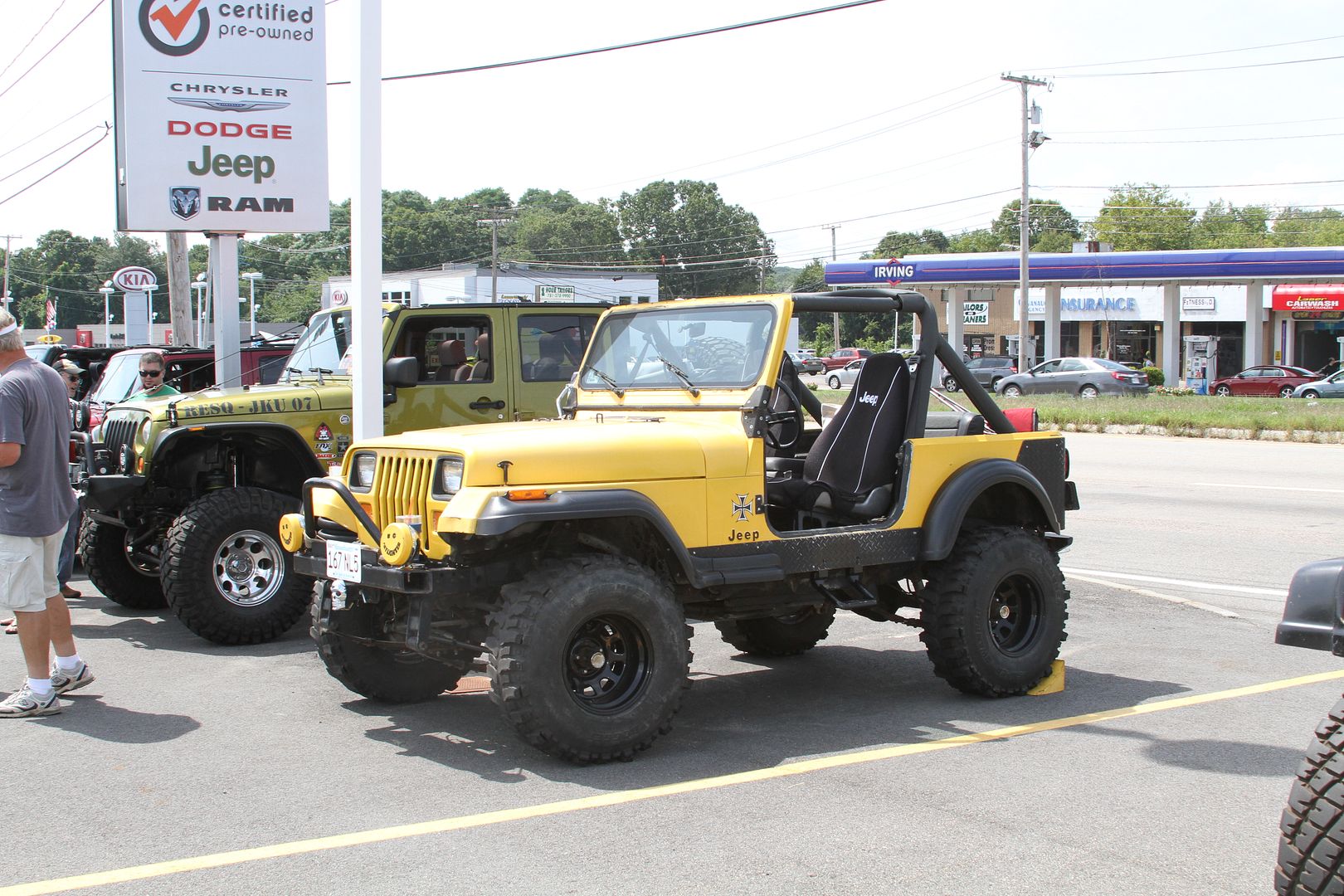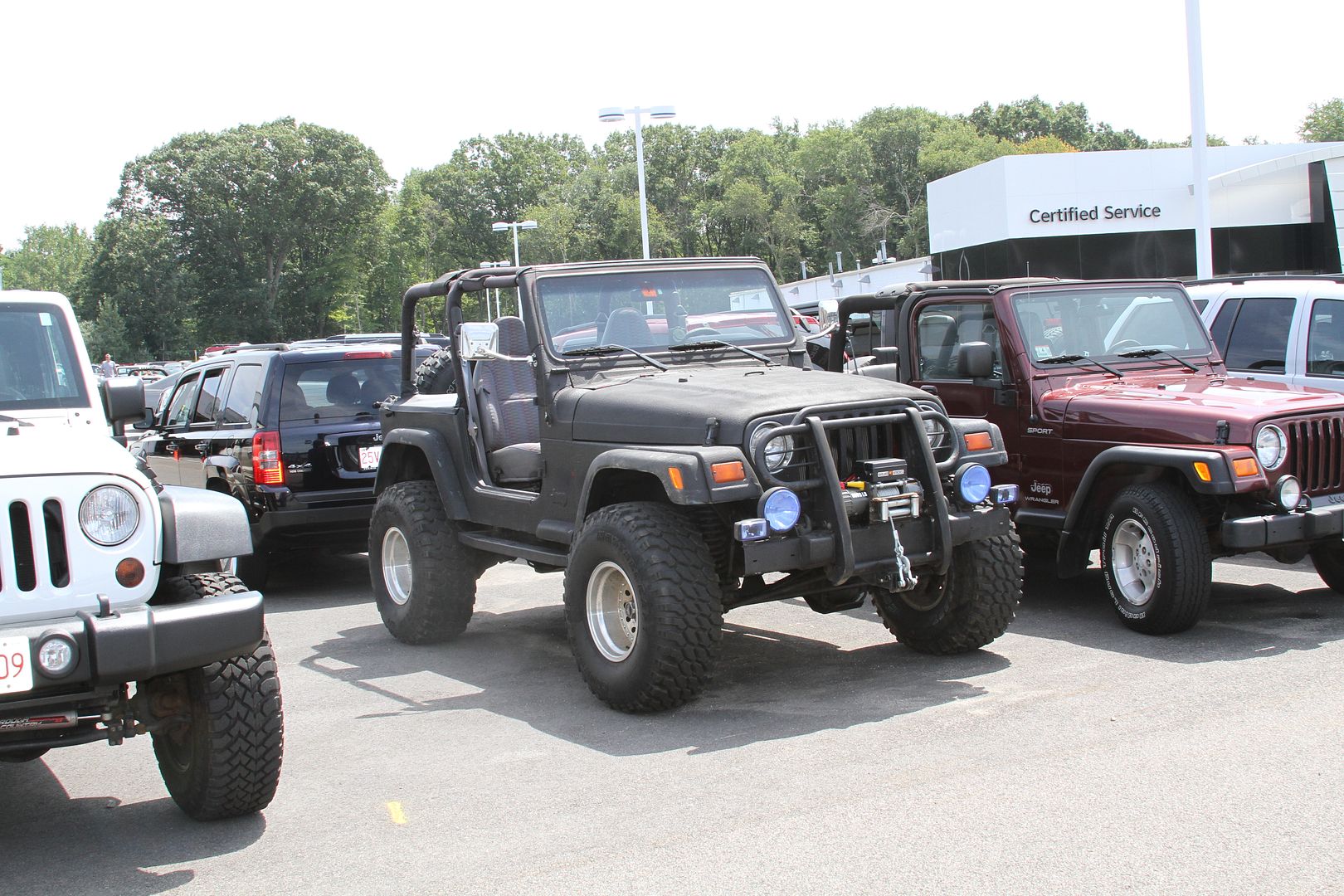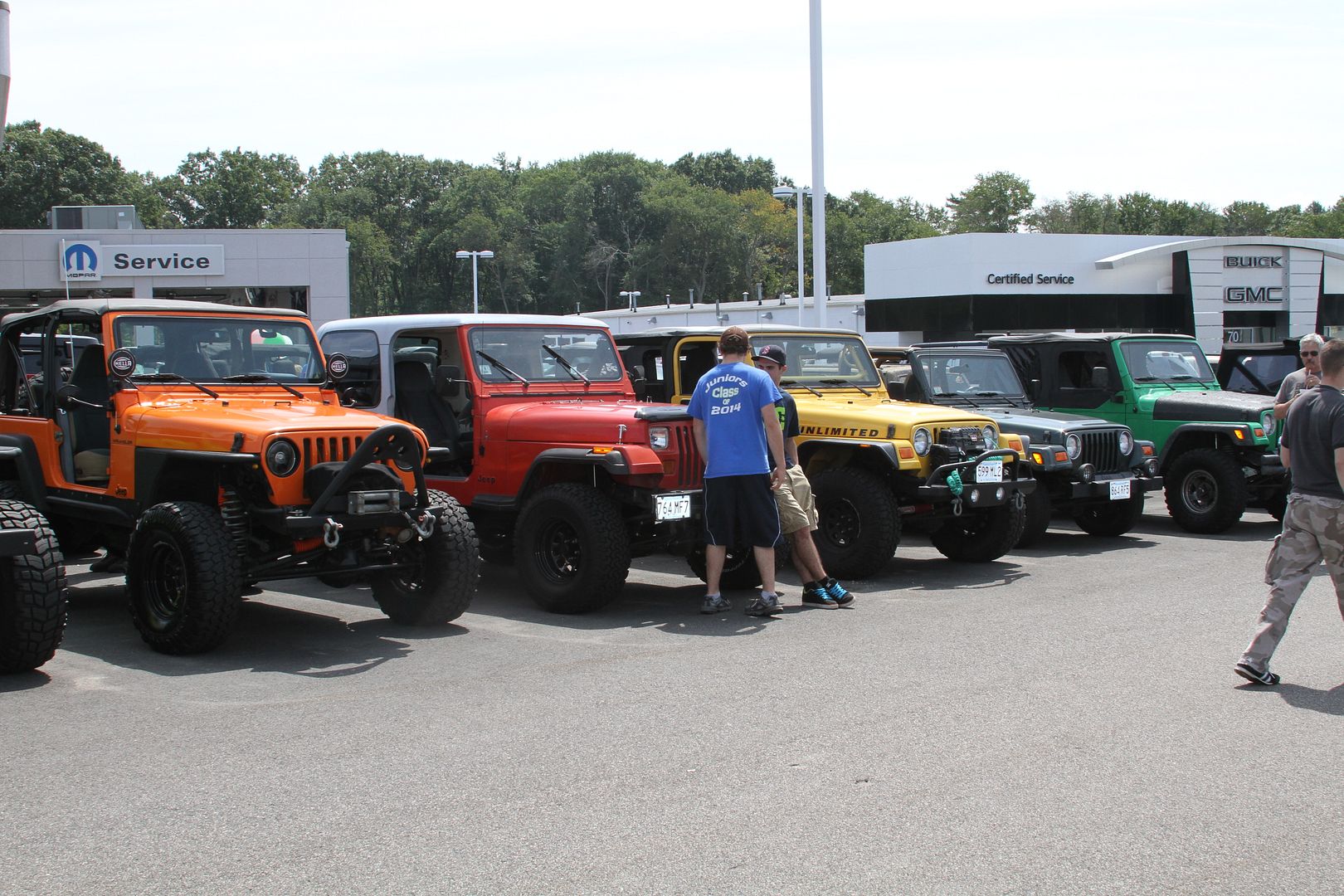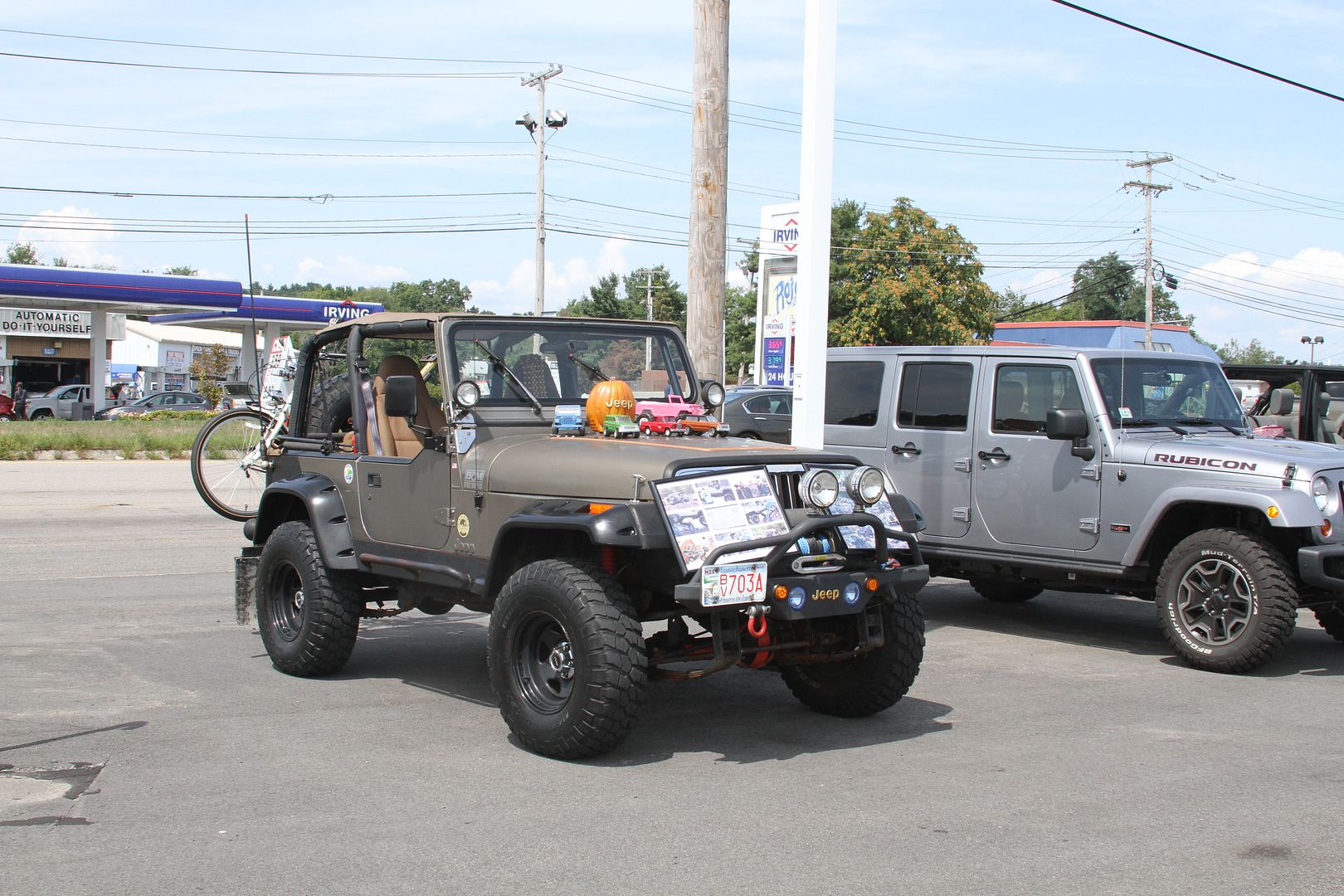 One of our four free raffle tickets won 2 adult rides on "Codzilla"!