As mentioned in an earlier post, we spent quite a bit of time at the RIPP booth at the PA Jeep Show. They gave us a sneak preview of their new Blacked out (powder coated) Super Charger. With all the weight we'd put on our Jeep, it was just a real dog for having any get up and go. I convinced TOGM we really needed the super charger for safety reasons. You know to safely merge into traffic and such.
Jeep locked down the ECU on the 2011 so that it must be replaced to be tuned. RIPP included a new computer as part of the "2011 SC kit" programmed for the correct VIN. I had some minor confusion about the program and tune procedure (my responsibility). Other than that, the install went flawless.
Also, let me say a big thank you to Jeeprin and ArtiRubi for their respective write ups on their SC installs. The tips and tricks noted were invaluable. The RIPP install documents are very detailed, accurate and have better "how-to" pictures than I can post so I won't repeat anything contained there.
The cruise control does not work with the supercharger ... TOGM knew that up front apparently. I suppose it has something to do with the 2010 Computer in a 2011 Jeep.
The impression on SC performance.... AWESOME! While it is not a race car and still handles like driving a brick ... the added boost makes it a lot more enjoyable. I can't begin to describe the increased power, snap back the head acceleration, the get up and go on hills, and the resulting ear-to–ear grins. The MPG is not as impressive but better than it was. We are averaging about 17 MPG.
The "Tactical Package" ordered came in blacked out condition (powder coated) from RIPP: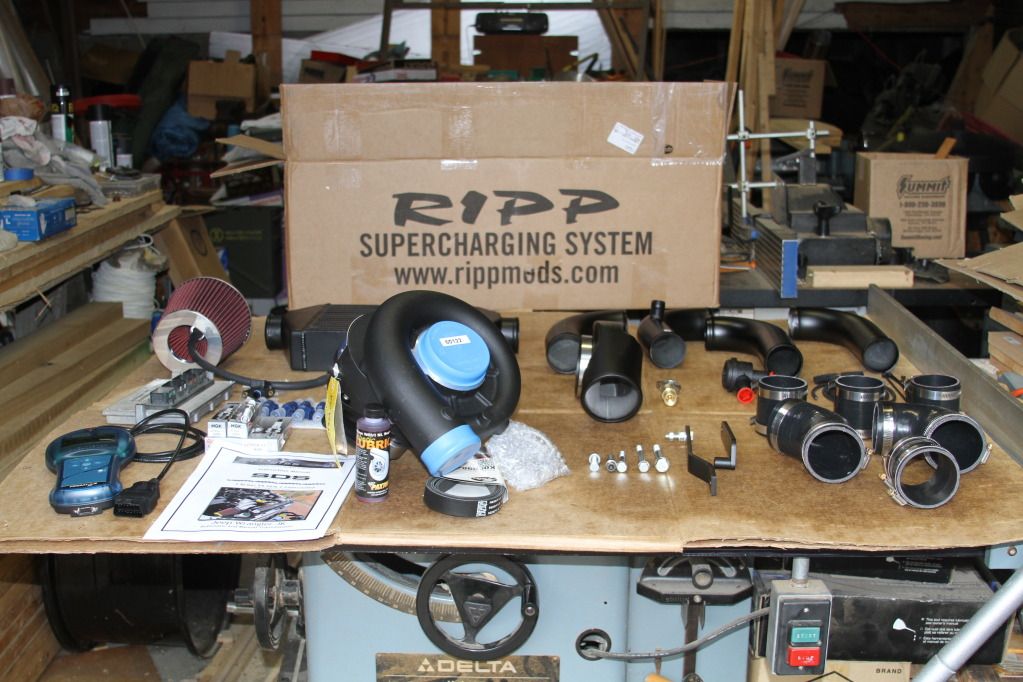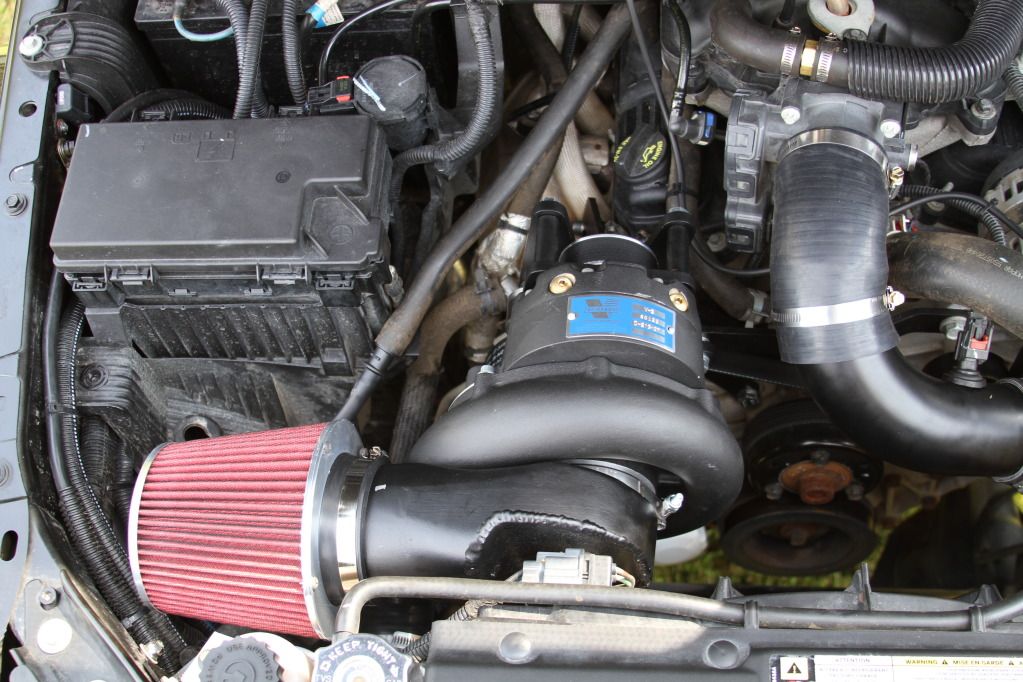 Only one minor modification, had to elongate the top bracket holes for a proper fit and fabbed a bottom bracket to hold the intercooler a little more securely: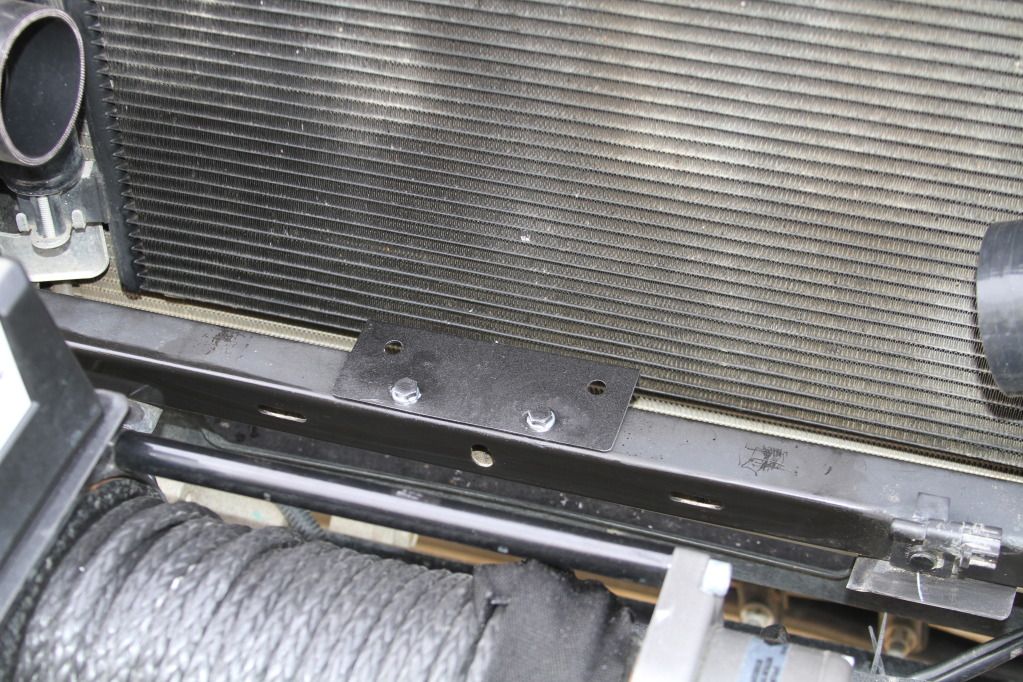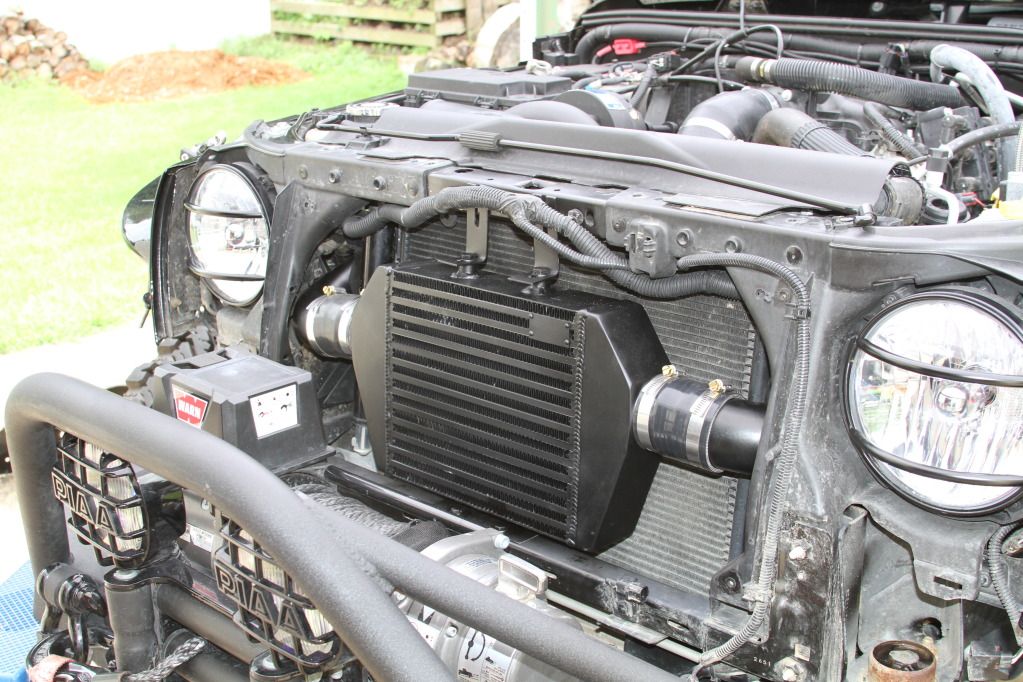 Stealth mode … you can barely tell it's there!