sPOD - modified with backlit air gauge and map lights
---
We purchased the sPOD with Air Gauge from 4x4s-POD.com and then TOGM modified it to add map lights and replaced the air pressure gauge. The project was temporarily stalled while we looked for an automotive style backlit replacement 1 ˝" diameter air pressure gauge (0 – 150 psig min). This was a very difficult quest so we went with a slightly larger one.
Finally found an ISSPRO 2" backlit gauge at Diesel Manor that is low profile and made it work. Spatial design notwithstanding, the gauge looks completely different than original. Improvement is a matter of opinion but I like the look a lot better.
The map lights are a 3 LED unit fitted into black Delrin housing. The housing was fabricated from 1 ˝" diameter solid stock Delrin. TOGM drilled, cut, sanded and buffed it for a finished look.
Comparison of gauges: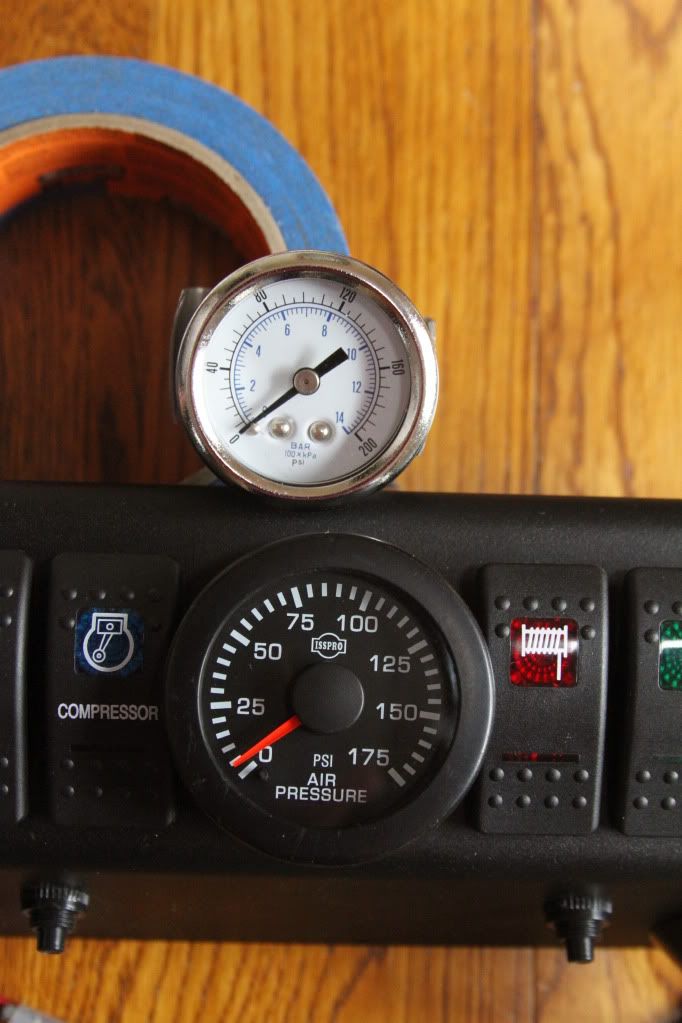 Profile view ... had to put a spacer to raise it over the switches: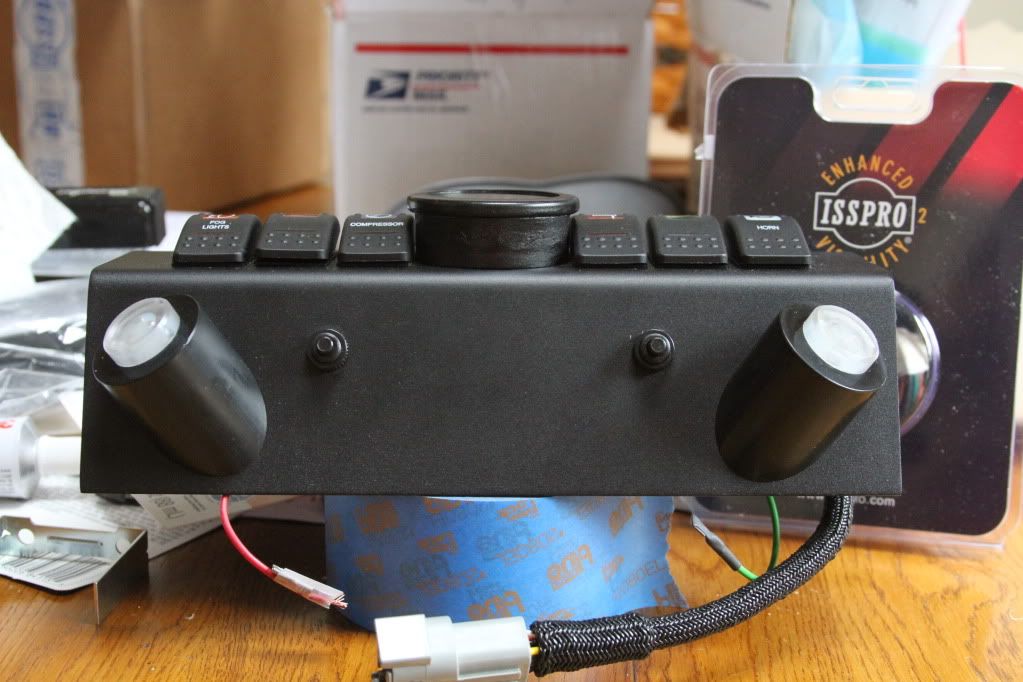 Plan view:
Installed: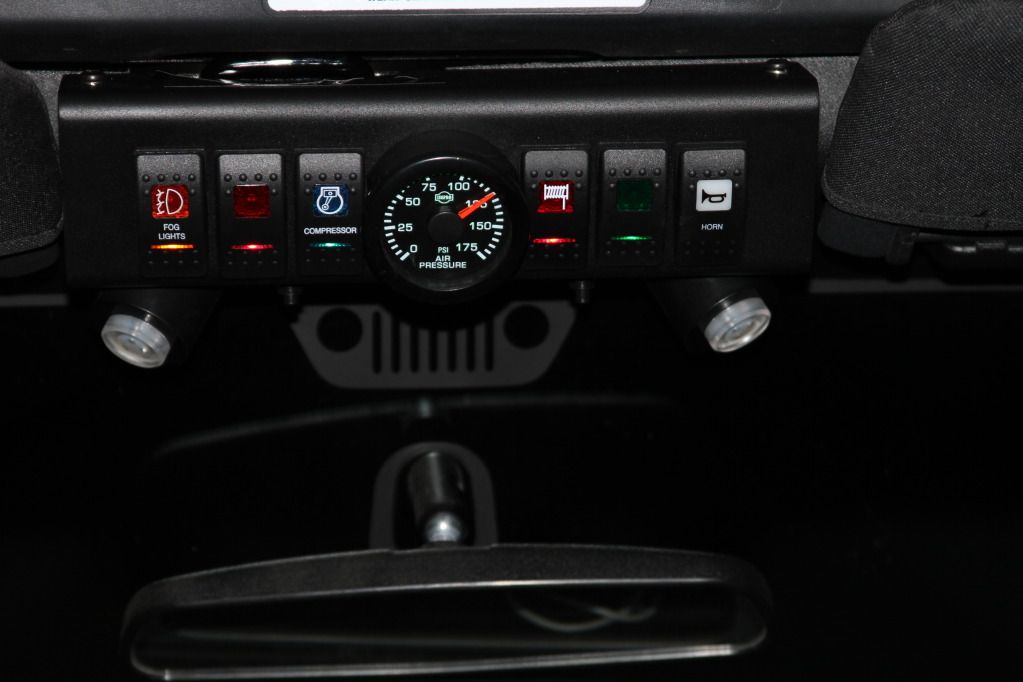 After Dark: