Nates 4x4 bumper
---
OK, so we got the bumper done today.Body lift might be Monday if I have time. The garage is supposed to be getting wired up for the new welder which will get sliders going for this project build.Mind you this is my buddies but he is letting me build it for him as I have the skills, tools and know what it takes to make it through the PNW.
Any hoot, it's a Nates 4x4 bumer and was $360 plus shipping. Pretty nice bumper for the cabbage and is set for a winch when he wants. We used self etching primer, Duplicolor bed liner and semi-flat paint. Old bumper came off easily and this was a direct fit.
ready to go: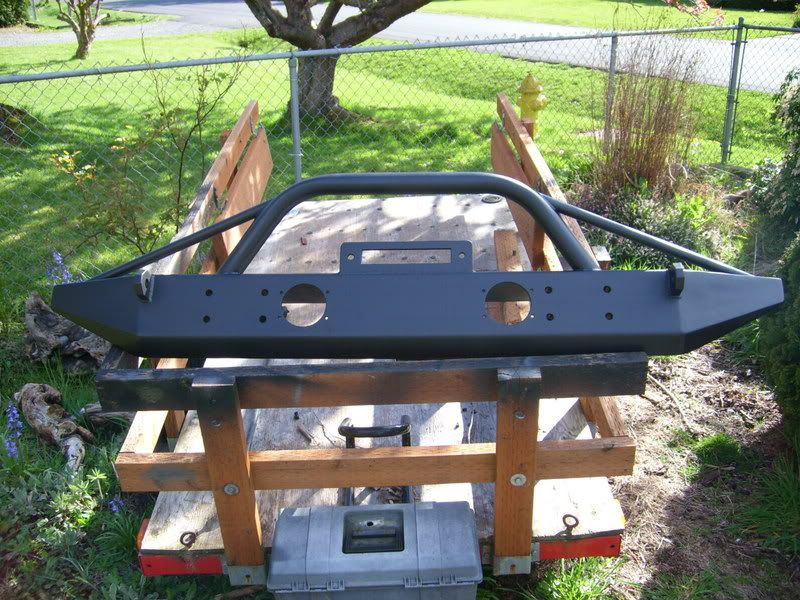 close up: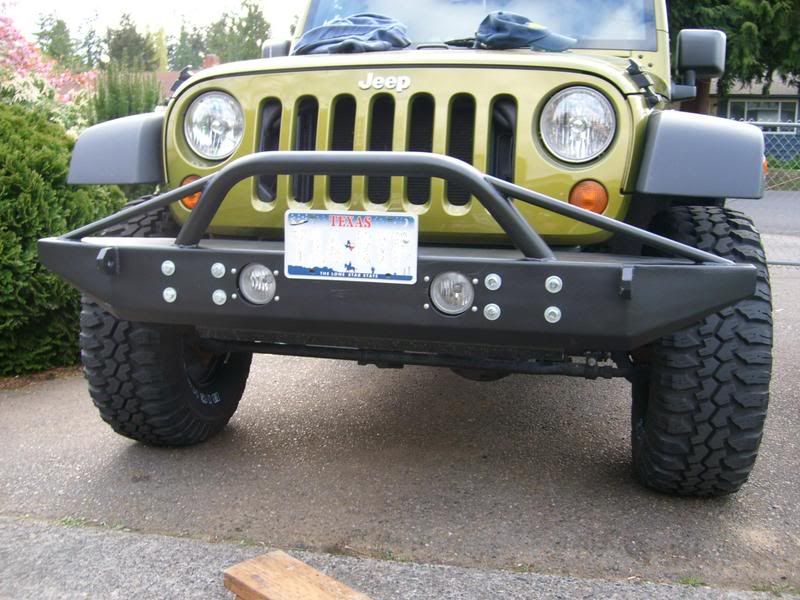 over-all shot: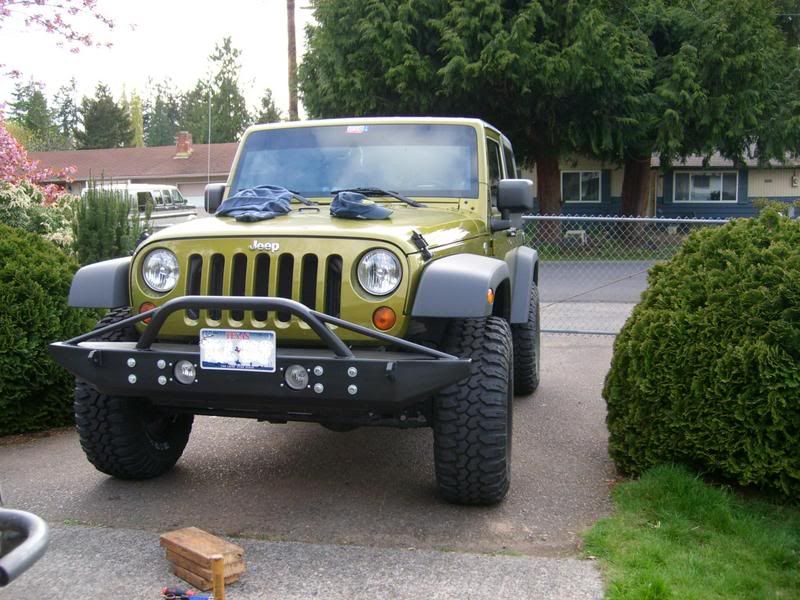 I'm pretty impressed and for the money it will serve well. Slowly getting this thing ready for a good wheeling session this fall. More to follow on this build.