Well lots of little stuff done today..
Welded plate onto frame rail to make it level for crossmember. Also measured up where it all needs to be so the rear axle is exactly centered.
Got the driveshaft close to where it needs to be.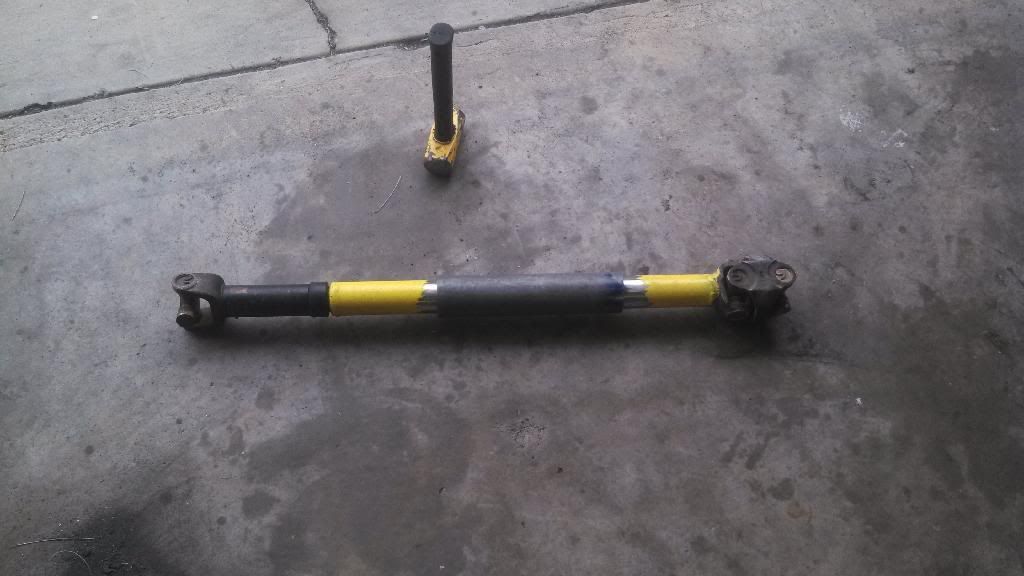 Got the front axle set under there for now. Need to get it on jacks after the rear is burnt in.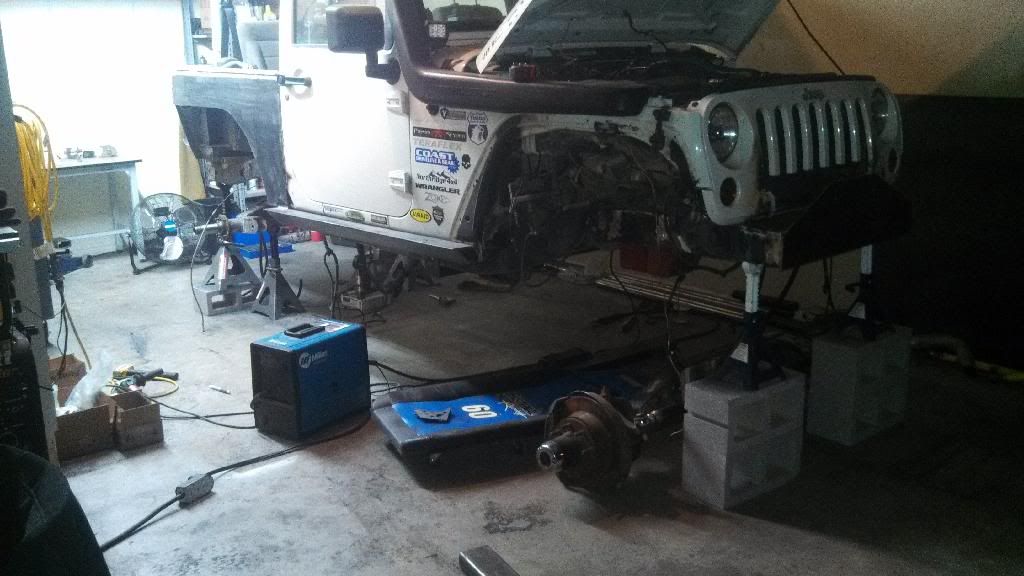 Just measuring here I got 114" wheelbase, it was at a slight angle, but I also moved it forward another inch. Im guessing between 112" and 114"? But still to early to tell.