Well track bar is almost ready to get welded and tested out.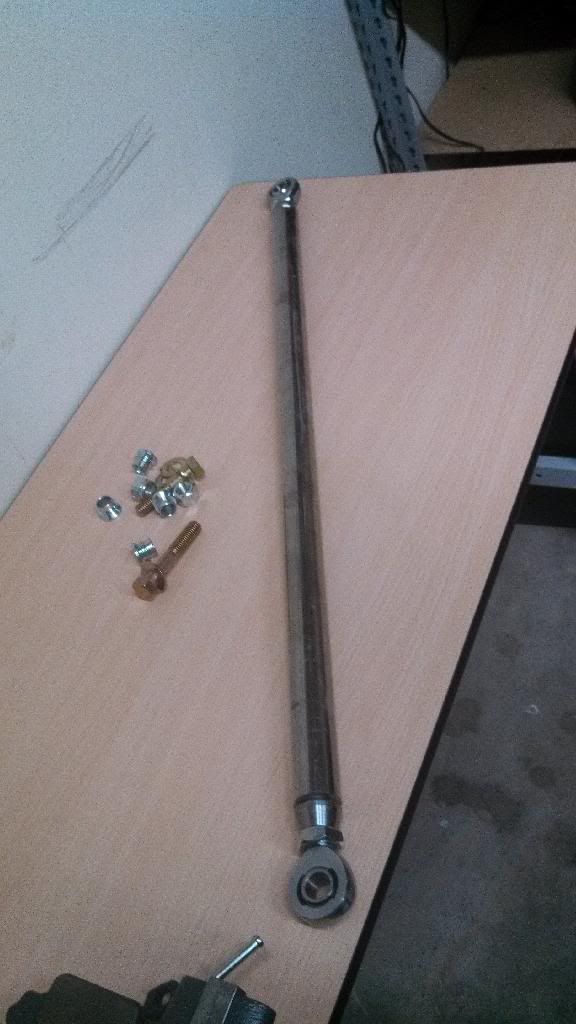 Hopefully this weekend I can see if it will hit anything.
Also played around with my suspension geometry slightly.
On my rig with the mc bracket in the rear raising it 6.5" (wich barely hits my frame on uptravel) and the front raised 3.0" (synergy kit) my roll centers are 22.3" rear and 22" front. That seems fine imo. Slight understeer, but nothing major. I need to work on the rear antisquat a tad bit though, but its hard to figure out the exact sprung mass cg. I might call it good. To fix it though i would have to raise my rear lower arms, at the same time I would raise the shock mounts. It would only gain about 1" Clearance on the arms and maybe 1/2 on the shocks... The more i look at there bracket its a good setup.