The front was also stretched about 1" but you cant really notice it to much. I should have went more...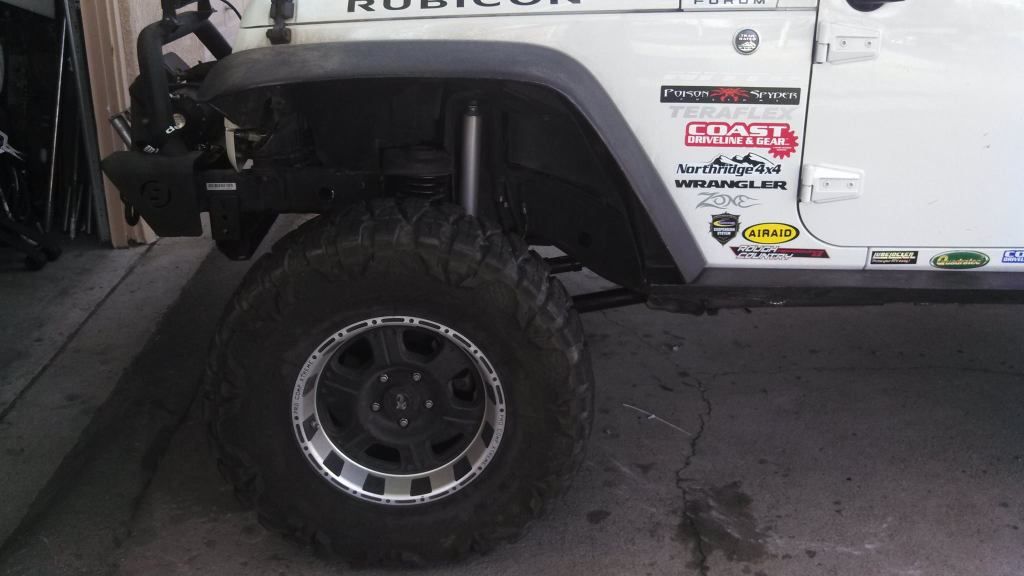 Next up was a drag link. This was pretty straight forward...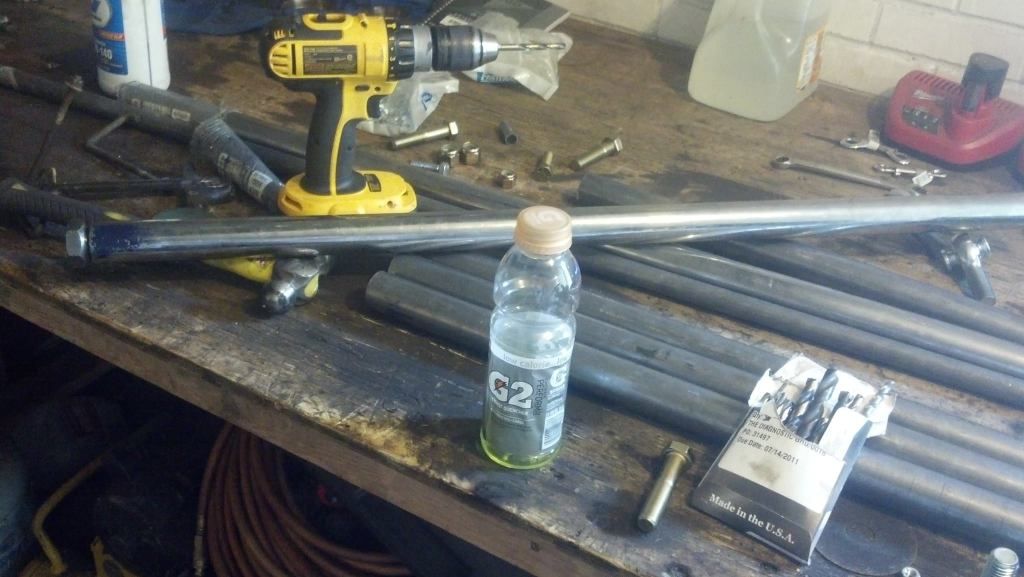 At the same time i flipped it to the top of the knuckle and added a synergy track bar mount.
As you can see the pos dual ss is always getting hit so I removed it. Also fyi the drag link flip can be done safely on 2.5" on my rig. Everyone claims 3", but 2.5 is plenty safe.
Next up was a track bar and tie rod.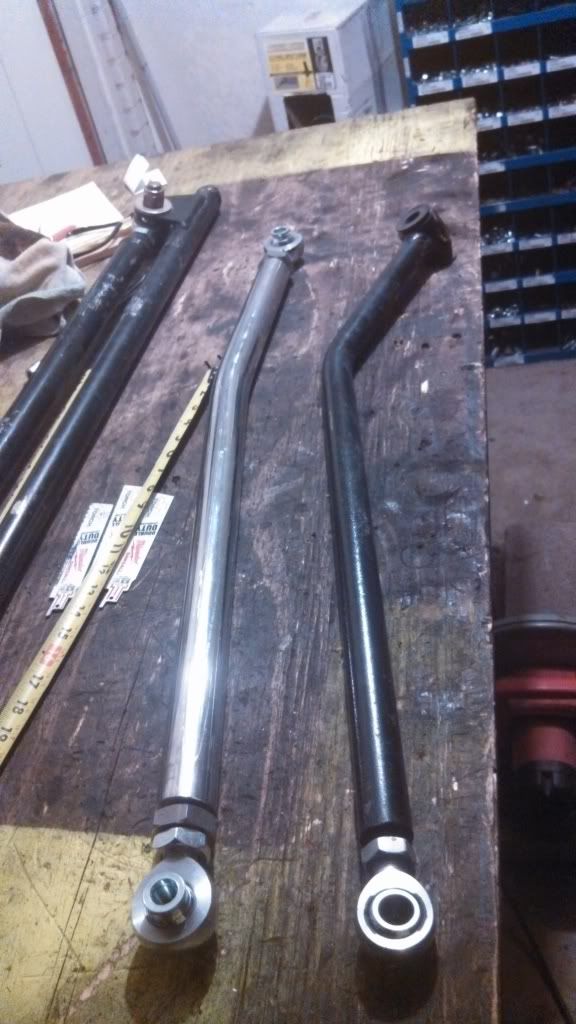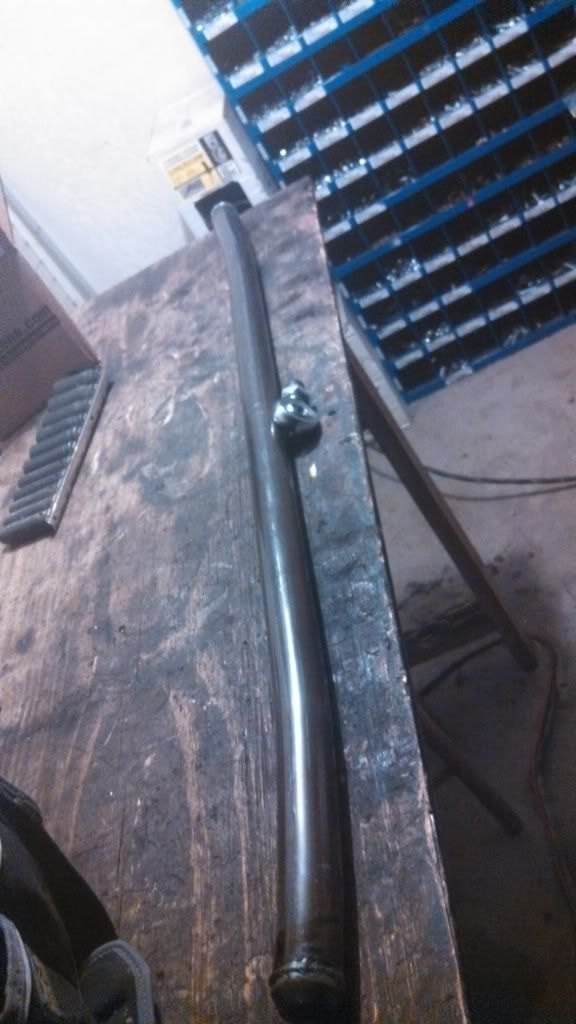 The 1.5"od x 1/4 wall tie rod got bent to **** the first trip...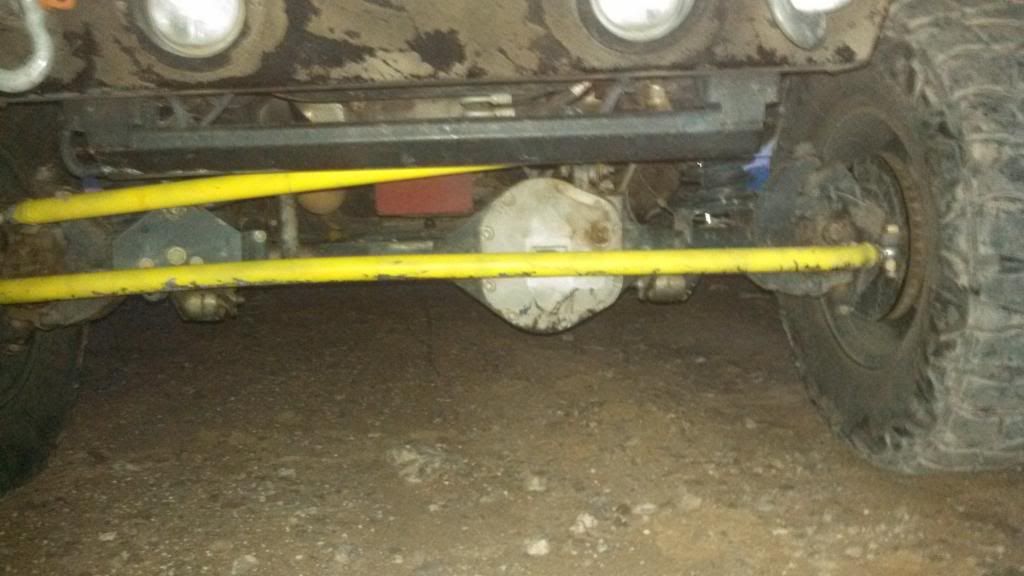 I also made a rookie mistake and made the rod ends have mo alignment... This is what i got next.
So I upgraded to 1.75 od by 1/4... So far much better. Also used misalignment.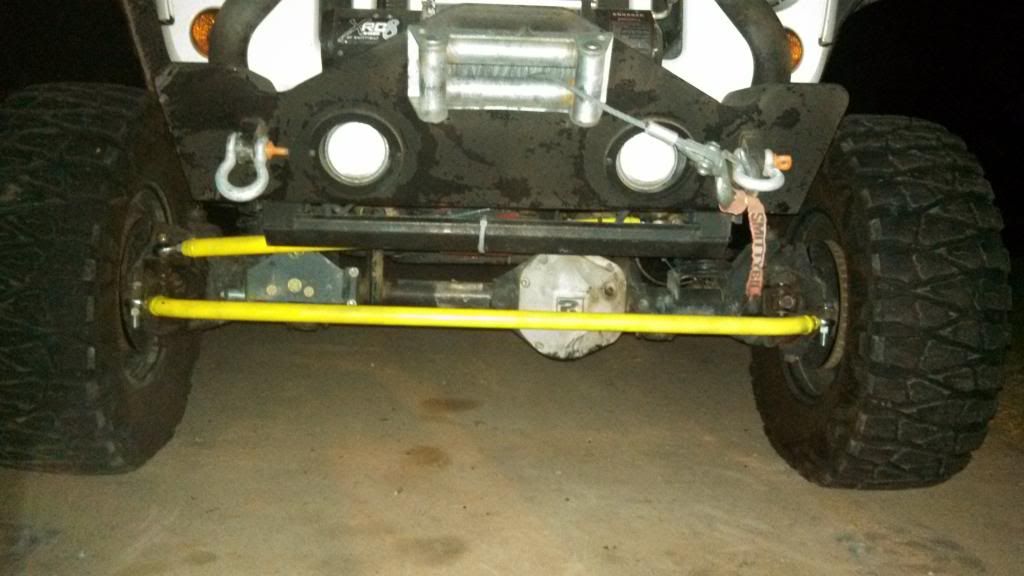 Heres everything installed.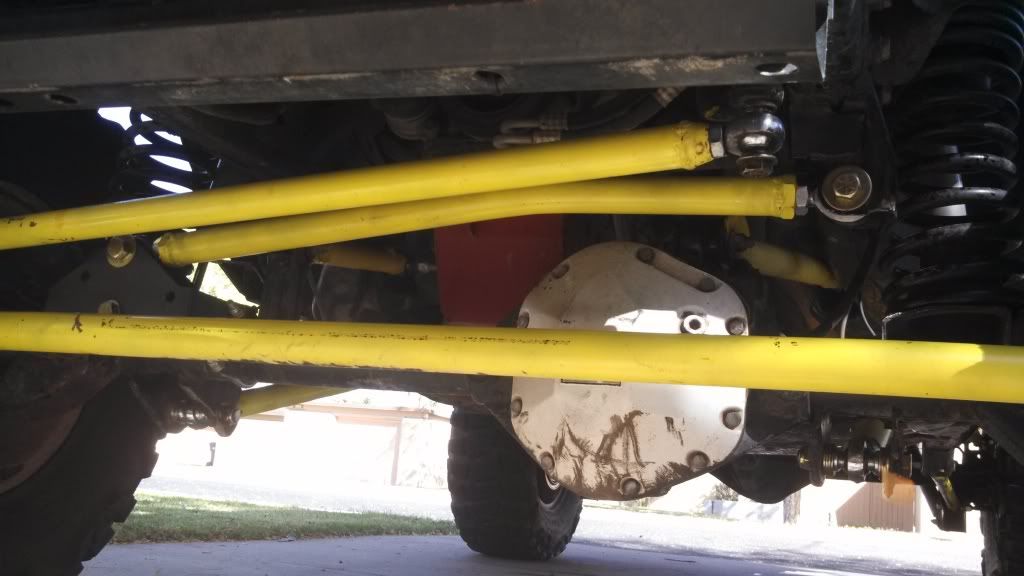 Tested out the new shocks, and RK 3.5 coils.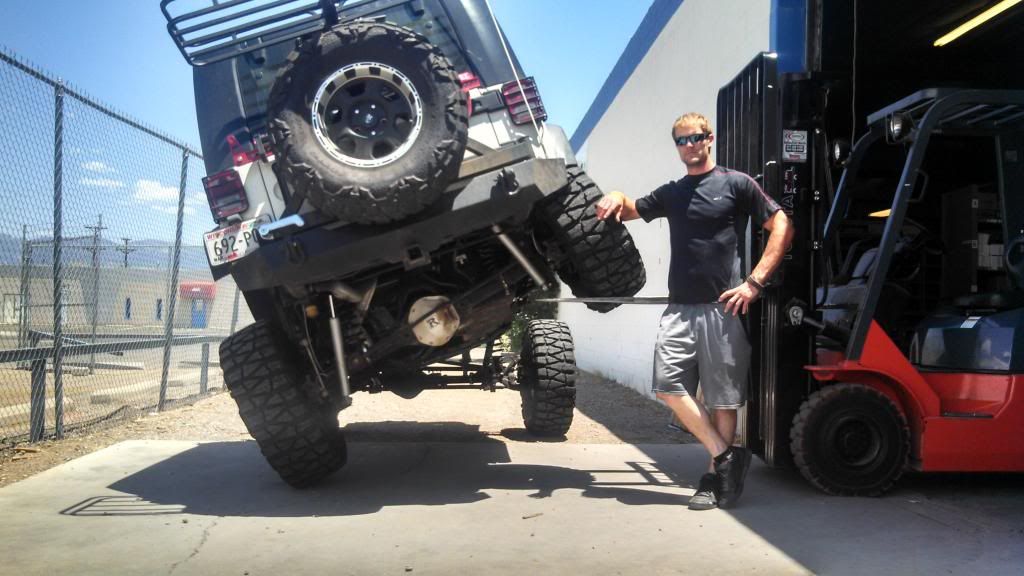 Worked out ok. But my shock was rubbing the frame, had to move the lower mount out a little. Also contrary to what most say the rear sway bar does limit the flex about 3" in my tests. I removed the front sway bar as its useless. Keeping the rear is plenty.