How about a comparison shot?
Rubicon Express 4.5" Long Arm Kit vs Stock JK X. I'll let you figure out which is which.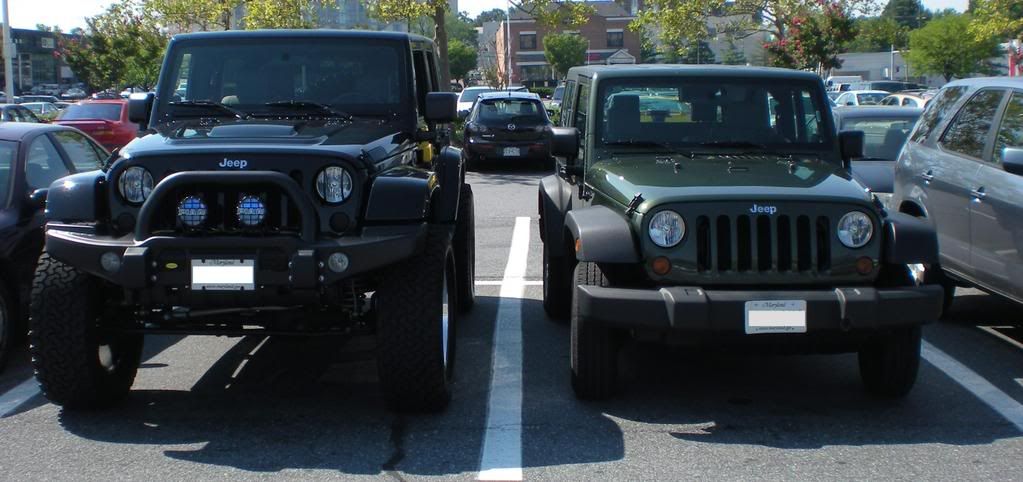 __________________
AEV: Hood, Skidplate & Bumper, jackstand and Badging Expedition One Rear Bumper,RE 4.5" Long Arm Kit,5.13s, Black Riddler Diff Covers, Hypertech Airaid CAI, PIAA 540s w/flush mounted switch, Flowmaster 40, 325/60/22 BFGs and the list goes on...