This past Saturday.
My puppy getting some shade.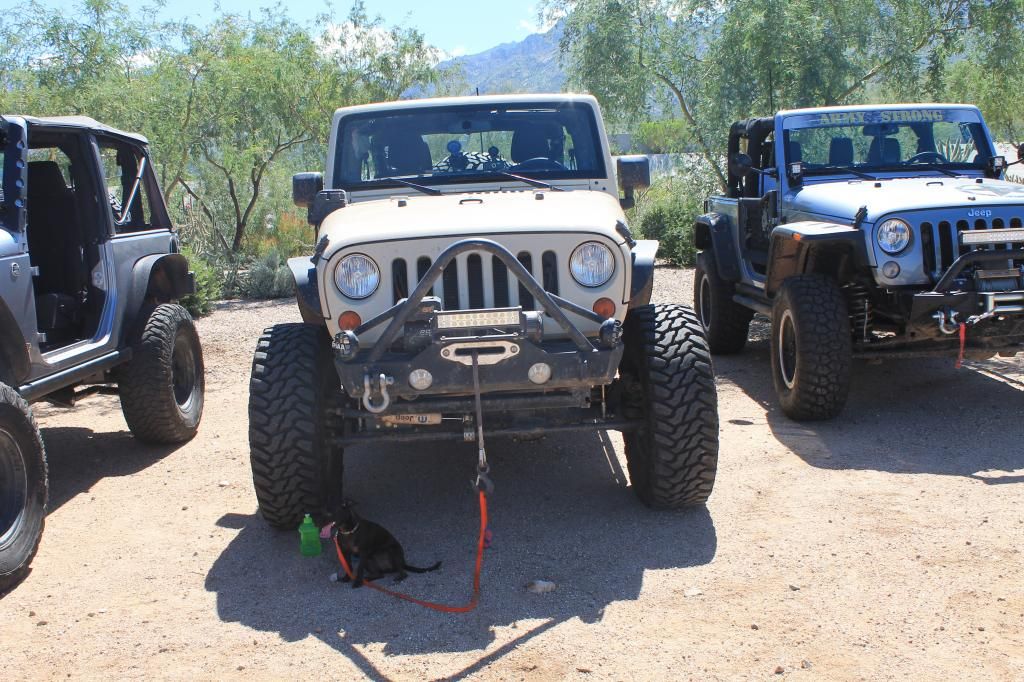 Me leading some folks into the mountains.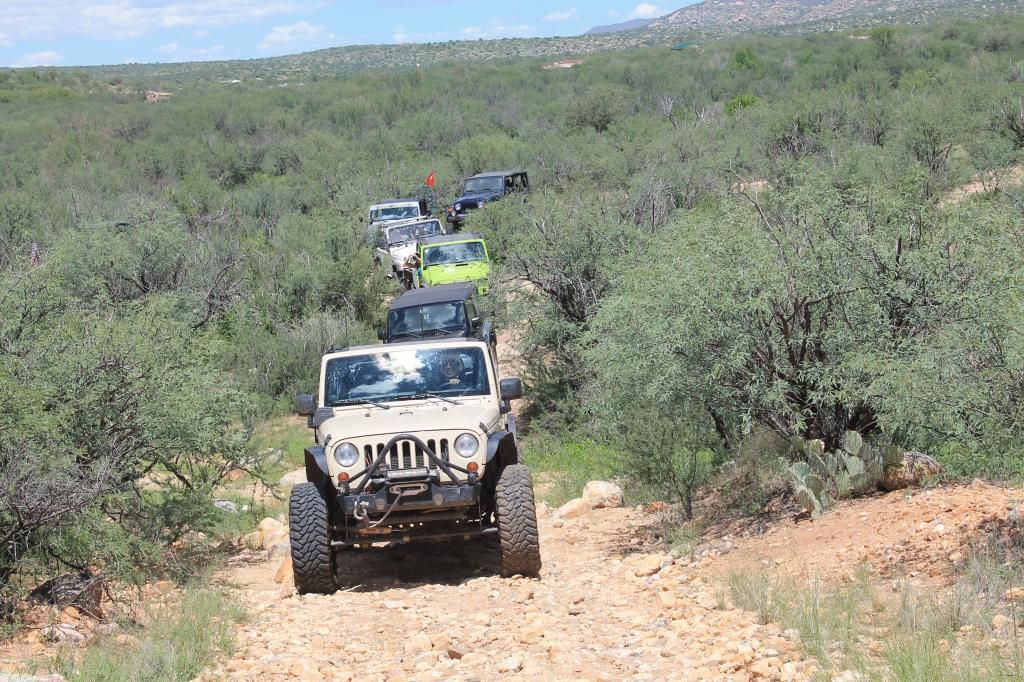 Trying a new line over an obstacle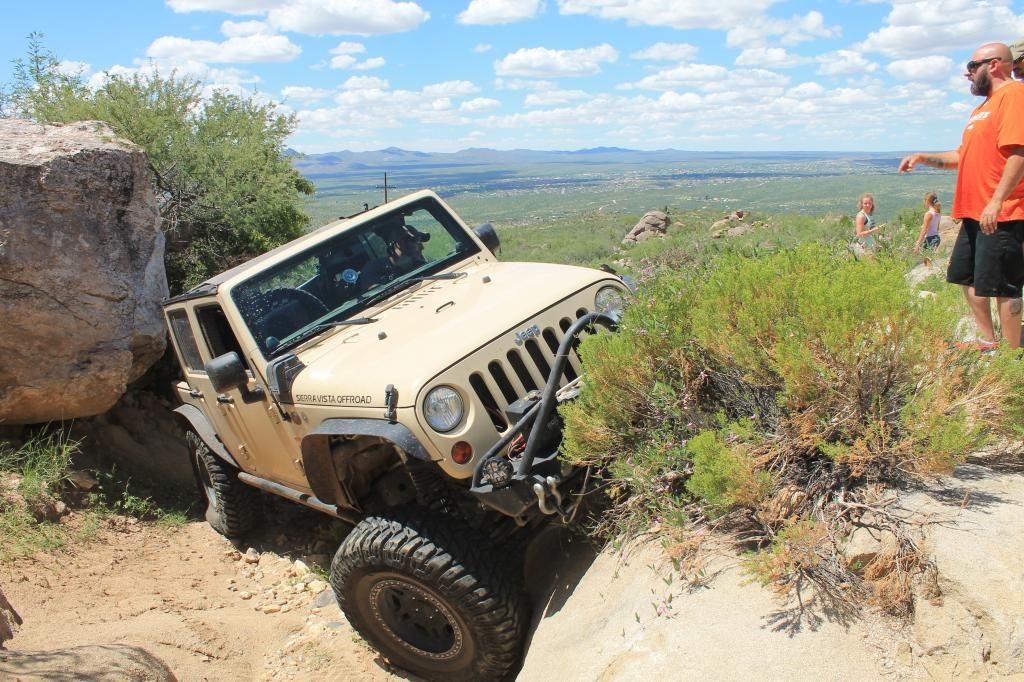 Lifting the passenger front, I am still trying to figure out how to get a little more down travel out of the front. I am looking at relocating the lower front shock mount. I have the brackets just need the time to do it.