Joevacs is the Winner of The July, 2011 JK of the Month Contest!
---
And Away They Go!
The July 2011
JK of the Month Contest
Is Under Way
Jeepin Dad
Mods:
Engine/Driveline:
Tom Woods 1310 Rear Drive Shaft
Suspension/Tires:
2" Black Diamond BB w/Shocks
Front 4dr Rubicon Front springs
Front JKS Adjustable Trackbar
Rancho Steering Stabilizer Kit
Set of factory rear swaybarlinks up front
285/75R16 Cooper Discoverer S/T
16 x 8 Procomp 8069 Extreme Alloys
Armor/Protection:
Front LoD 1st Gen Mid-Width
Teraflex Rock Sliders
Kilby EVAP Relocation Kit
Riddler Diff Covers
Interior/Communications:
Cobra 19III CB w/4" Wilson
Radio Shack Handheld CB
Neoprene Seat covers
Recovery Gear:
Warn M8000
48" Hi-Lift
20' 30,000 lb strap
Tree Savers, Shackles, Snatch Block
Misc:
Warrior Products Safari Rack
Warrior Products Mirror Relocation Brackets
Bestop Safari Top
Story:
After 4 years it is still the "little Jeep that could". It is still only has a Budget Boost and after 60+k miles on it's 33's they are more like 31's, the oil pan is dented, the skids, cross-member and any thing else that hangs low are dented and twisted and have taken numerous hits from the rocks it likes to play on, but it still heads to the off-road park fairly often and regulary wheels with rigs that have more lift and larger tires. Then it returns home and performs it duty as a daily driver without much complaint. It will get a new set of 33's later this summer and by the time they wear out hopefully I will be able to retire it from daily driver status and give it a makeover to more of a dedicated trail rig.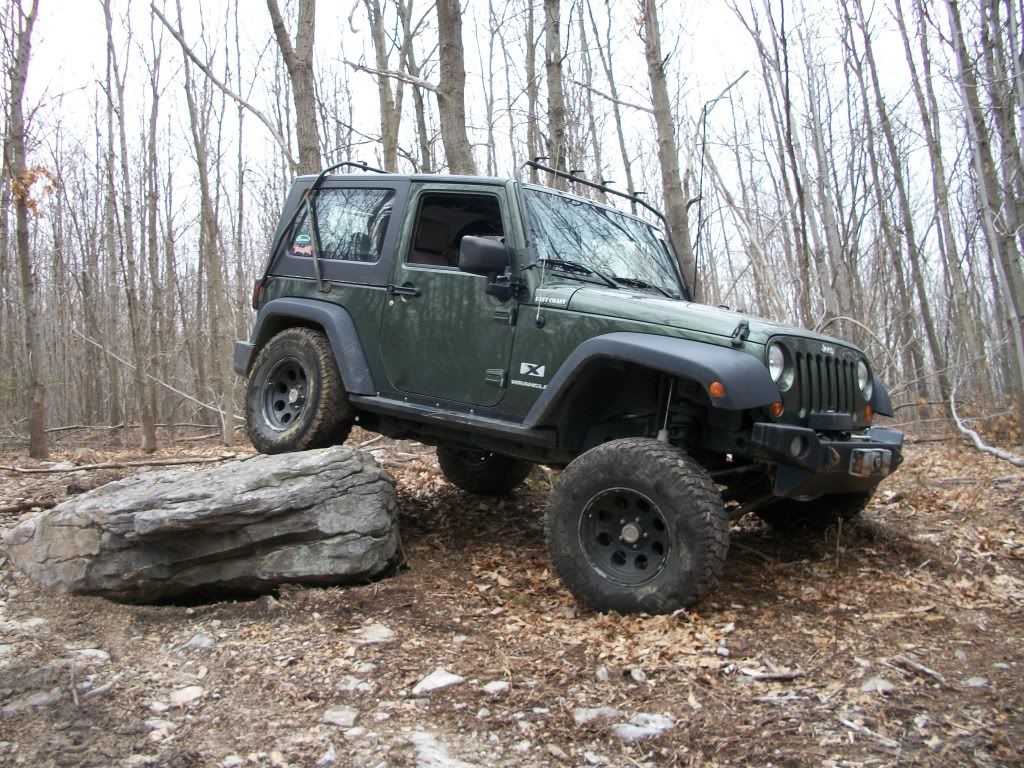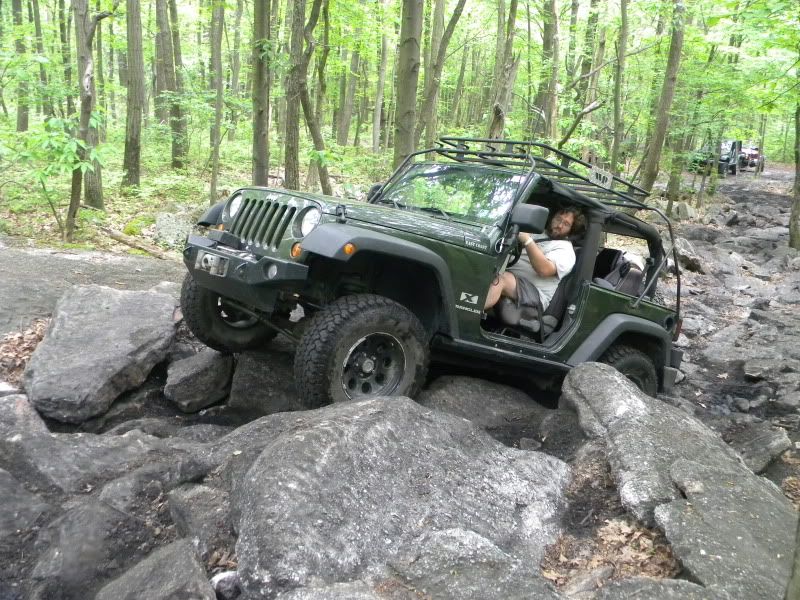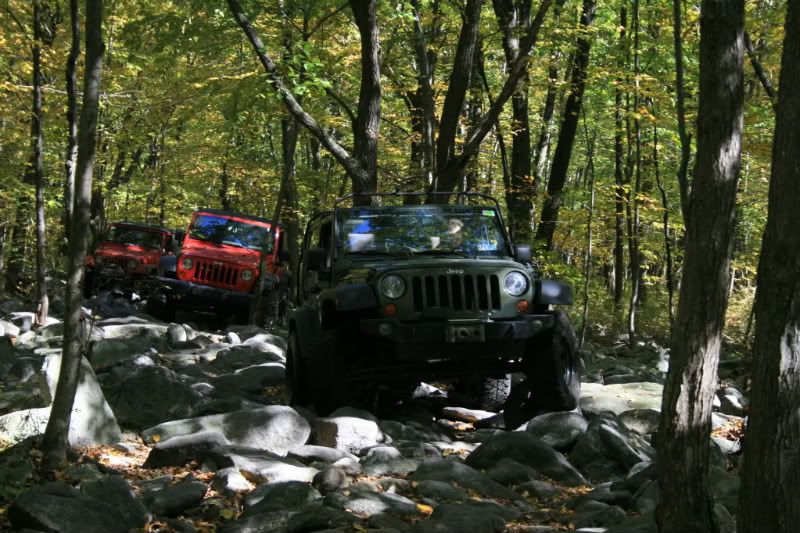 Joevacs
I have a 2010 JKU Rubicon,
4" Zone lift,
5:13 Yukon gears,
Black Rock wheels,
35x12.5x17 Nitto TrailGrapplers,
Superchip Flashpak,
Poly Performance ball joints, gussets, and sleeves, and rear shock mount skids,
Rusty's Offroad front, lower control arms, and evap skid,
Hardrock front bumper,
Olympic, Smuggler rear bumper,
Warn Powerplant HD,
Masterpull synthetic winch cables,
Roto-Pax first aid kit and water jug,
Cobra CB/weather radio,
Warn 3.5" fog lights
Tom Woods front driveshaft
WVUJeeper
Story: While I was in College they came out with the JK Unlimited....I was hooked. After I graduated it took about 3 weeks for me to get a job, move from West Virginia to Wyoming, receive my first paycheck, then drive 8 hrs to Salt Lake City to pick up my base model Rescue Green JK Unlimited. I had hardly gotten out of the lot on the test drive when I told the Salesman that I was going to buy it. At 12,000 miles I could not stand the dinky 29" tires and crappy wheels any more, so I installed my RC Budget Boost and 35" KM2's.
That was 3 years ago. Now I live in Colorado and wheel the heck out of it whenever I get a chance.
Future plans include Poison Spyder BFH bumpers and T&T skid plates.
MY BIRTHDAY IS IN JUNE!!
Mods (optional):
---Engine/Driveline---
- Nada
---Suspension/Tires---
-RC 2.5" BB w/shock extensions
-315/75/16 BFG KM2's
-ProComp 7089 16x10
---Armor/Protection---
-Stock Skid's
---Interior/Communications---
-Mastercraft Grab Handles
-No Carpet
-Cobra Chrome CB
---Exterior---
KC Slimlights on KC windshield mounts
---Recovery Gear---
-Recovery straps
-Tools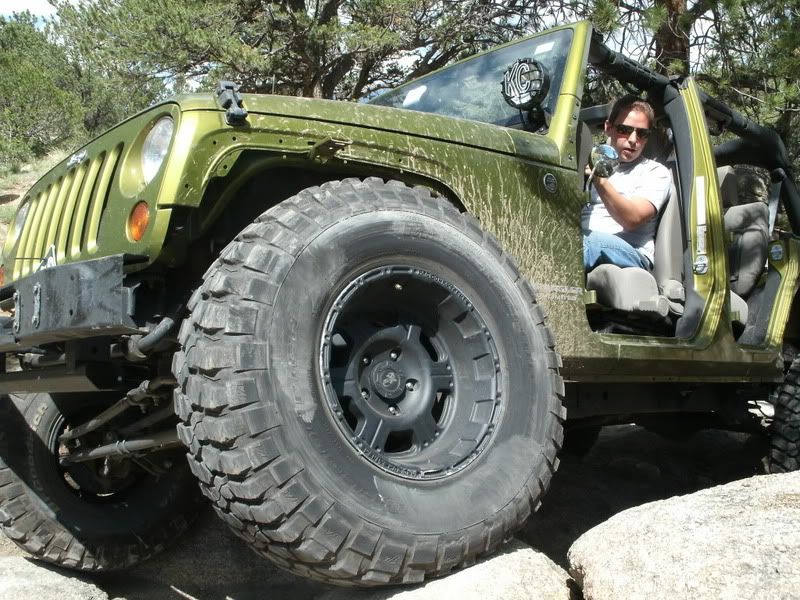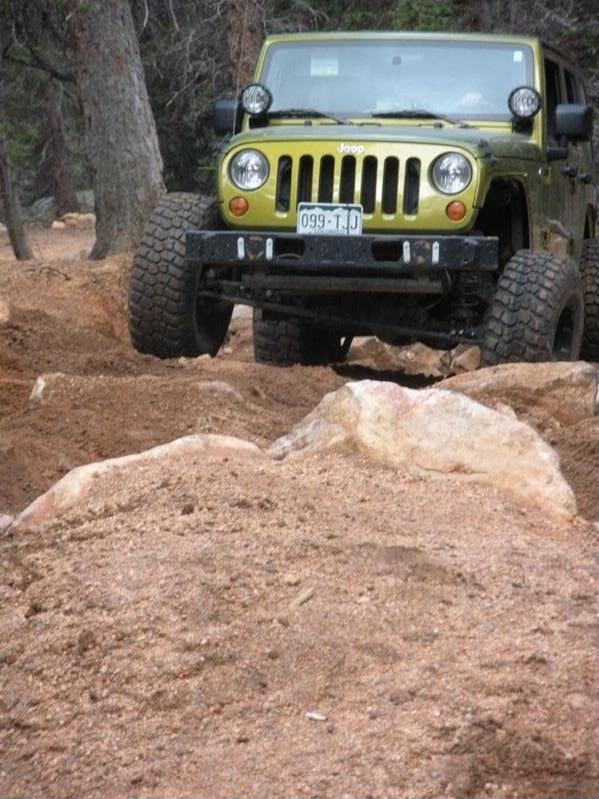 Good luck guys!
This is going to be a close race