JK Custom Cowl Snorkel?
---
I've been looking for a snorkel I like for a while and although I like the ones that River Raider and AEV make, I want something different. I've decided to pursue the creation of my own custom snorkel.
After thinking through a few designs of my own, instead of coming out the side of the hood or the fender, I've decided that a good place would be the left side of the cowl. (I'm not sure if its called a cowl) Its the strip of metal that the wipers come up through between the wind sheild and the hood.
Here is a photo of hummerstyle cowl snorkel on someone elses jeep.
Here is an under-hood photo as an example: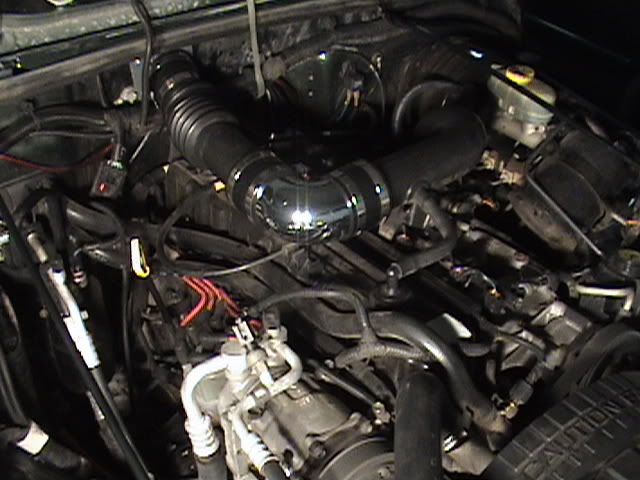 Installing something like this would require cutting a hole through the fire wall and again up through the cowl.
Is this a good, bad, or crazy idea? Any ideas or thoughts that would be helpful to me making my decision on how to create my snorkel?
Thanks in advance. Any input is of interest.
---
2008 JK
4.88, 6spd, RK 2.5", 17x8 Cragar Soft 8s, 33" BFG KM2s, JKS trackbars, RR breather kit, K&N, cowl snorkel, Benchmark bumpers, Tuffy interior, Riddler diffs