Several years ago I designed and built my custom "Safari Cab" hardtop for my LJ Wrangler. It's been a fantastic addition to the Jeep, and now I'm thinking of doing some similar work for the JK. I've licensed the design to Gr8Tops and they're working on bringing it to market for the LJ and TJ. Here's a few photos of the LJ version: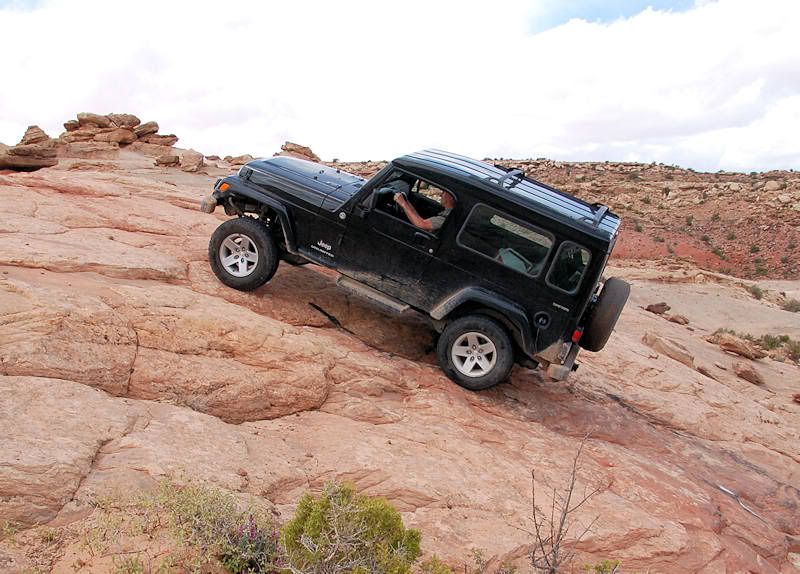 The hardtop is fully modular, so the side panels can be removed and replaced with roll-up soft side panels: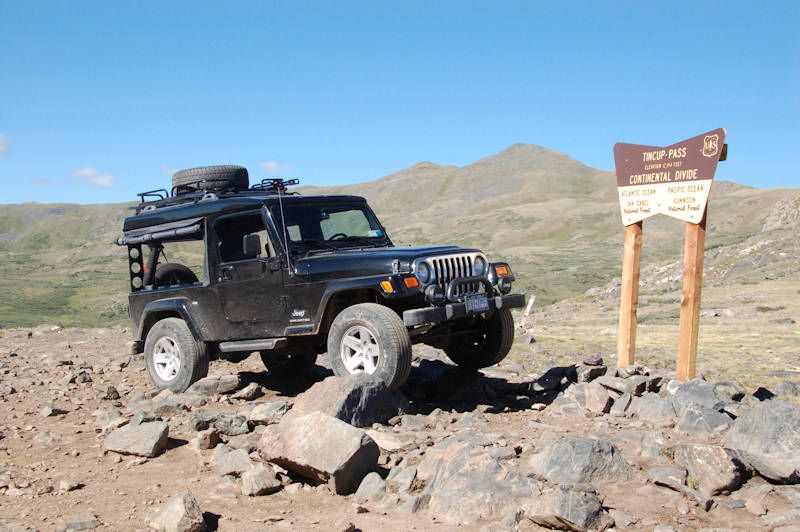 It's designed with roll-bar tie-ins, so it can support heavy loads up top, like a roof-top tent, without resorting to something like an exocage: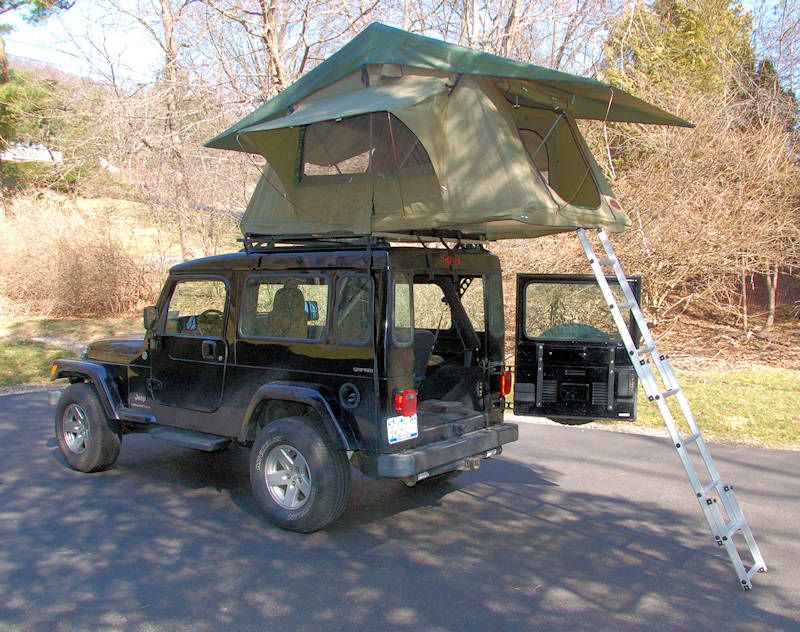 And for easy access to the cargo area, it's got a "barn door". The barn door "upper" attaches to the factory tailgate, so the entire assembly swings open as a one-piece door.
Here's why I'm posting today:
As a first step towards building a JK version of the Safari Cab hardtop, I'm thinking about building a "barn door" option for factory JK hardtops, and I'm wondering what you guys think of the idea. The barn door would be a part of the eventual full JK Safari Cab hardtop, but it would be designed so it would work with factory JK hardtops.
Here's a few concept drawings of what it might look like.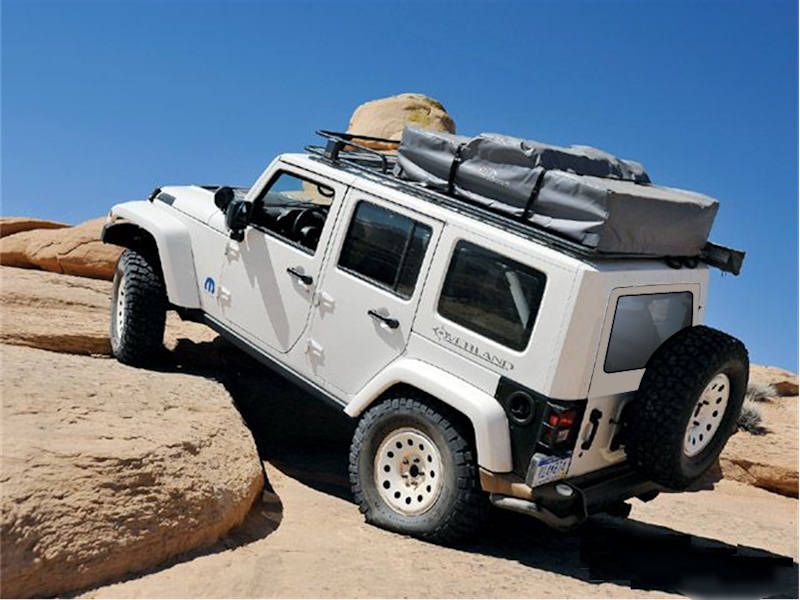 The barn door upper would be made from fiberglass, and would attach to the JK tailgate. A rear wiper could be an optional part of the package.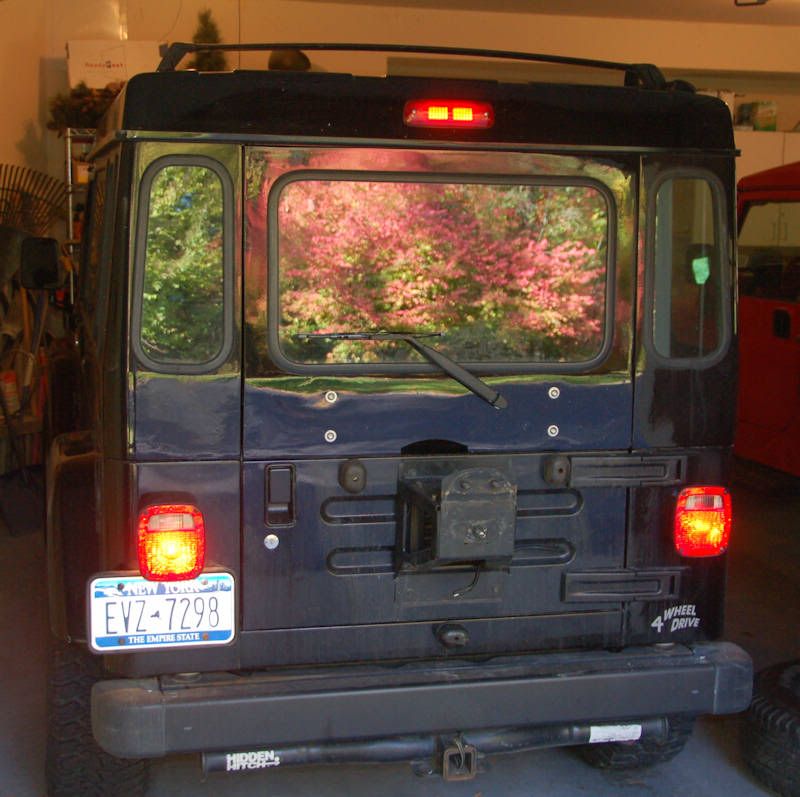 What do you guys think? Would a "barn door kit" be a useful option for a JK? Or would I be wasting my time?
I know there are two different with hatch openings in the early vs. later model JK hardtops - the barn door would work natively with early JK hardtops. For later JK hardtops with the wider hatch, I'd probably do filler panels to narrow the wide opening in the hardtop to the earlier width.