Jeepin Dad Wins The October 2011 JK of the Month Contest
---
The October 2011
JK of the Month Contest
STARTS NOW!
j33p4life
Jeepin Dad
Mods:
Engine/Driveline:
Tom Woods 1310 Rear Drive Shaft
Centerforce Dual Friction Clutch
Suspension/Tires:
2" Black Diamond BB w/Shocks
Front 4dr Rubicon Front springs
Front JKS Adjustable Trackbar
Rock Krawler HD Tie Rod
Rancho Steering Stabilizer Kit
Set of factory rear swaybarlinks up front
285/75R16 Cooper Discoverer S/T
16 x 8 Procomp 8069 Extreme Alloys
Armor/Protection:
Front LoD 1st Gen Mid-Width
Teraflex Rock Sliders
Kilby EVAP Relocation Kit
Riddler Diff Covers
Interior/Communications:
Cobra 19III CB w/4" Wilson
Radio Shack Handheld CB
Neoprene Seat covers
Recovery Gear:
Warn M8000
48" Hi-Lift
20' 30,000 lb strap
Tree Savers, Shackles, Snatch Block
Misc:
Warrior Products Safari Rack
Warrior Products Mirror Relocation Brackets
Bestop Safari Top
Story:
After 4 years it is still the "little Jeep that could". It is still only has a Budget Boost and after 80+k miles on it the oil pan is dented, the skids, cross-member and any thing else that hangs low are dented and twisted and have taken numerous hits from the rocks it likes to play on, but it still heads to the off-road park fairly often and regulary wheels with rigs that have more lift and larger tires. Then it returns home and performs it duty as a daily driver without much complaint, the couple months it has also been doing tow vehicle duty hauling our popup camper across PA on numerous trips. This past month I got the new clutch installed and a upgraded to a Heavy Duty Rock Krawler tie rod with Moog rod ends. I also got new set of 33" tires put on and by the time these wear out hopefully I will be able to retire it from daily driver status and give it a makeover to more of a dedicated trail rig.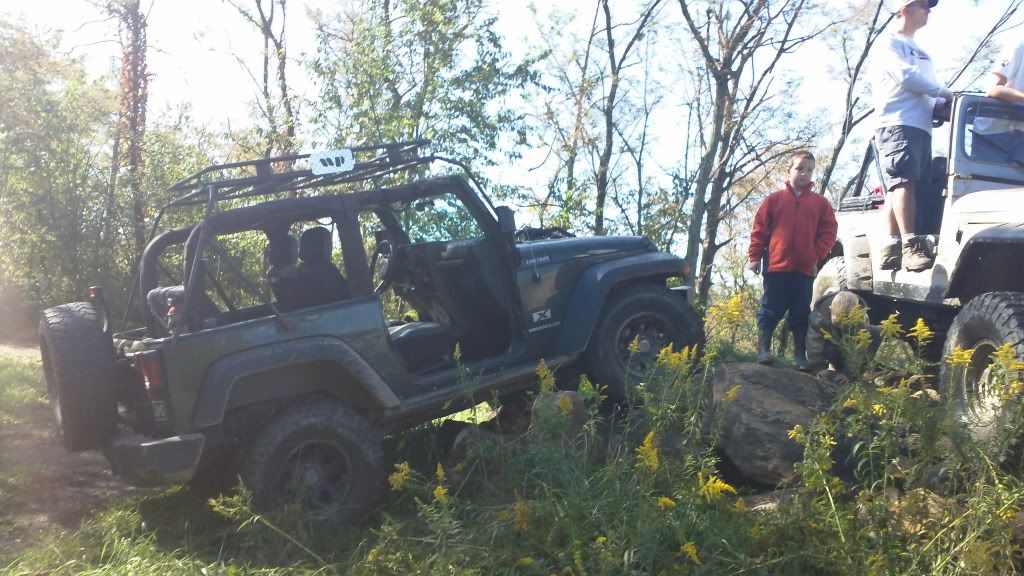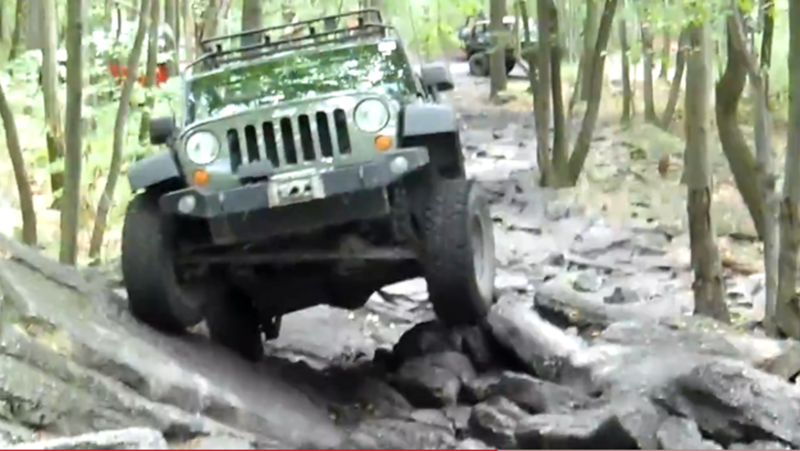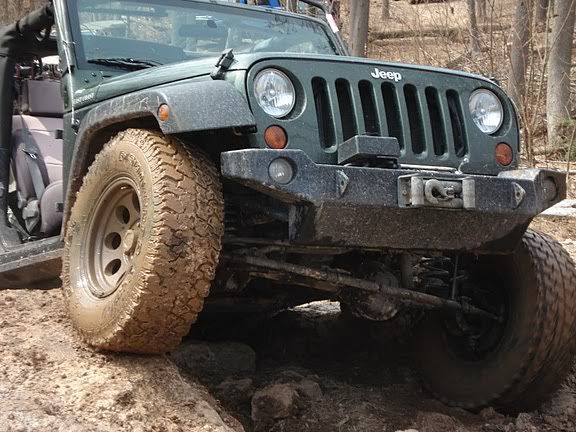 nj-rubi
Mods:
Engine and driveline:
Superchip programmer Tom Woods Shafts
k & n cai 5:13 superior gears
Front d44 sleeved and gusset Superior front and rear axle shafts
Dual battery system magnaflow exhaust
Suspension and Tires
35" Goodyear mtrs Clayton 3.5" Lift (with 8 adjustable control arms)
17" AEV pintlar bead locks Drag link flip kit. (high steer kit)
Front and rear adjustable track bars
Billstien 1560 shocks and stabilizer
Synergy ball joints.
Recovery:
Warren M8000
Arb recovery kit
48" high-Lift
Interior:
S-pod
Arb dual pump on board air system.
Cobra 75 cb
Armor / protection
ARB front and rear diff covers
Shrockworks front mid with bumper
Shrockworks rear bumper and tire carrier. (in transit)
T and T customs rock sliders
River Raider e-vap skid
My story:
This is my 08 Rubi Jk, She was purchase this past June with only 11,000 miles on her.(WOW) someone did not use her much. Well after making it home, I found out my jeep now became my wife's and daughters new ride! So in my spare time my wheels started to turn and I came up with a way to keep them out of her for a while. This would be the start of my build.
Spedly
Mods:
3" poly performance lift,
poly performance adjustable control arms,
currie antirock,
synergy suspension shocks,
35" Goodyear MTR kevlars on 17" cragar soft 8's,
Tom Woods driveshafts,
River raider skid plates,
Poly performance "c" gussets,
Superior chromoly axles,
Stubby stock front bumper,
AtoZ Fabrication custom cage,
Twisted stitch suspension seats and rjs harnesses,
Krawl Off-Road tramp stamp
Story:
February of this year I decided I was sick of working on my TJ and I missed wheeling. I parted out the TJ and traded the tow rig Silverado in on a new 2011 JK. I pretty much knew what it would take to get where I wanted to go at my local wheeling spot(Rausch Creek), so I started building immediately using the knowledge I had gained from building and wheeling my past Jeeps.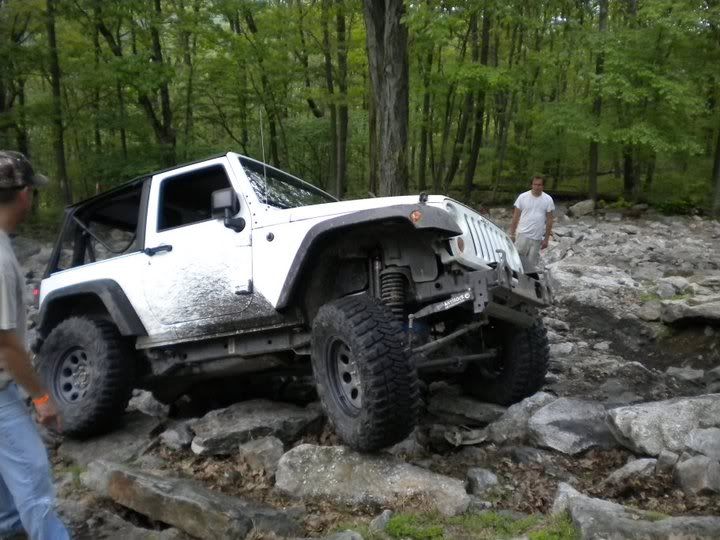 BORRONGO
Mods: LOD Front Bumber, OR-FAB rear bumper, teraflex leveling kit, Tires: 35s, Wheels: Rugged Ridge (17), Vision X lights, Mopar Half Doors
Good Luck To All