donno where his went, heres mine Im working on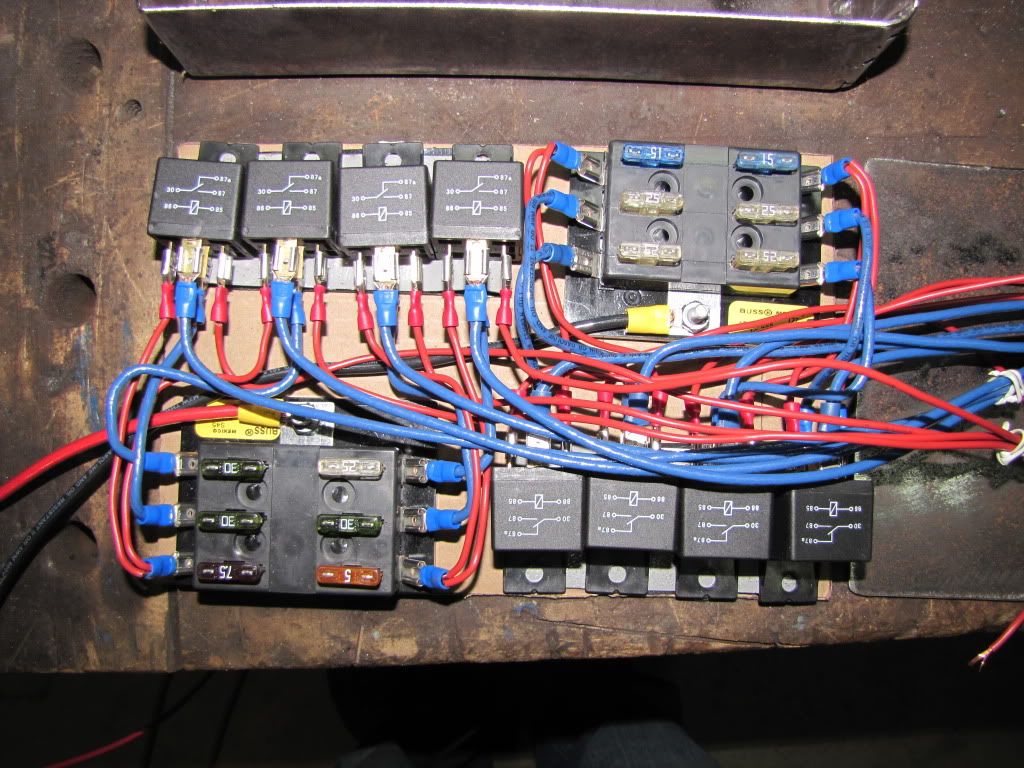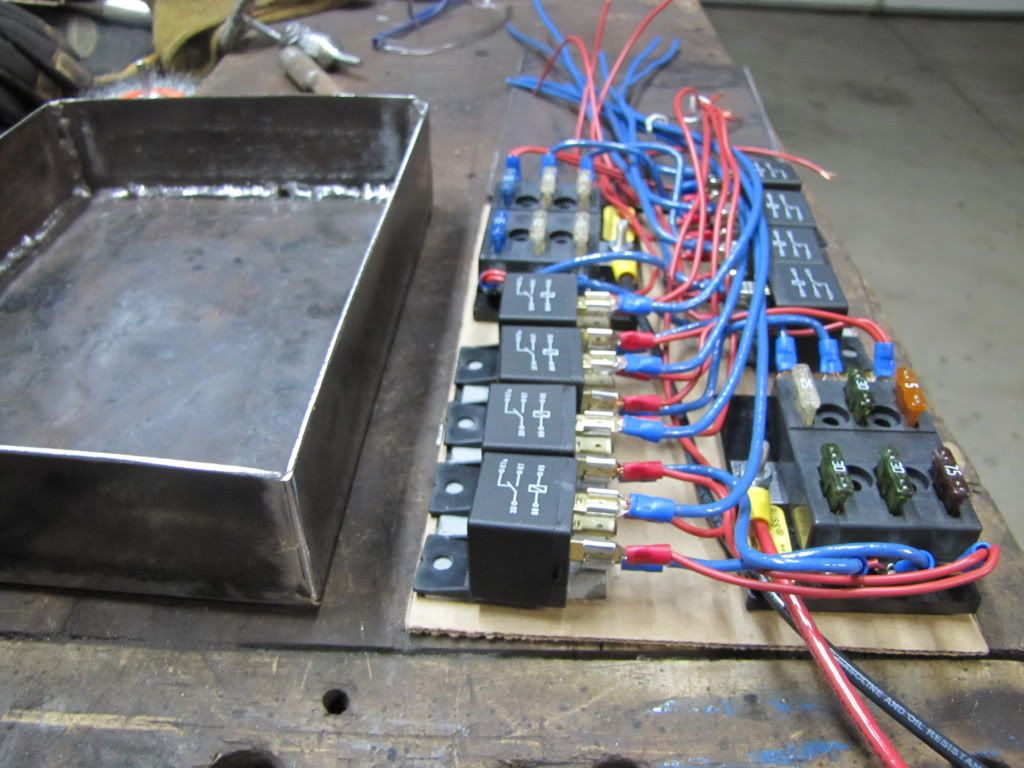 Auto Zone has the relay blocks, 6 terminals, each good for 30 amps.
The relays are from amazon, each for $0.77 cents
good for 40 amps...whatever you do dont buy the relays from the auto shop chains, they charge WAY too much for them. Buy some extras as well, they dont like vibrations and go bad every once in a while.
GL
__________________
07 JK 2D X model with 6 speeds. Full Traction 3" ultimate lift kit. 315x75x16 Toyo Open Country M/T on Rock crawler procomp rim. Ruby dana44's front sleeved inside/outside C truss and rear with 5.13's gears. Homemade rock guards, rear bumper w/tire carrier, oilpan/tranny skid, evap canister skid, light bar, switch pod. Riddler diff covers, Cobra 75 w/wilson antenna, Polk speakers, 10" sub, 2x Amps, Lightforce 240 drive light, backup lights, rock lights.