cjlewis came over to the Hilldweller proving grounds with his Rubicon and set of Northridge-sourced IPF reflectors with clear bulbs. Big "thank you" to him.
The results were, ahem, illuminating.
Lowbeam IPF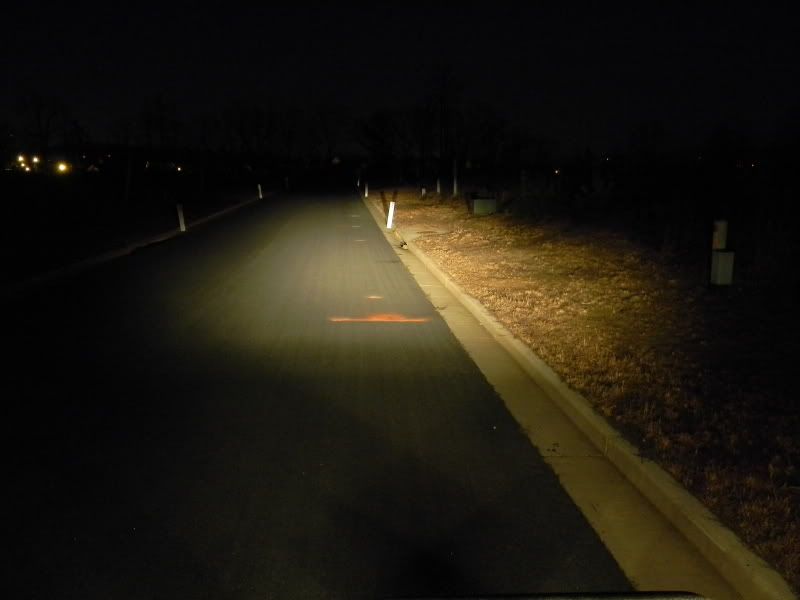 Highbeam IPF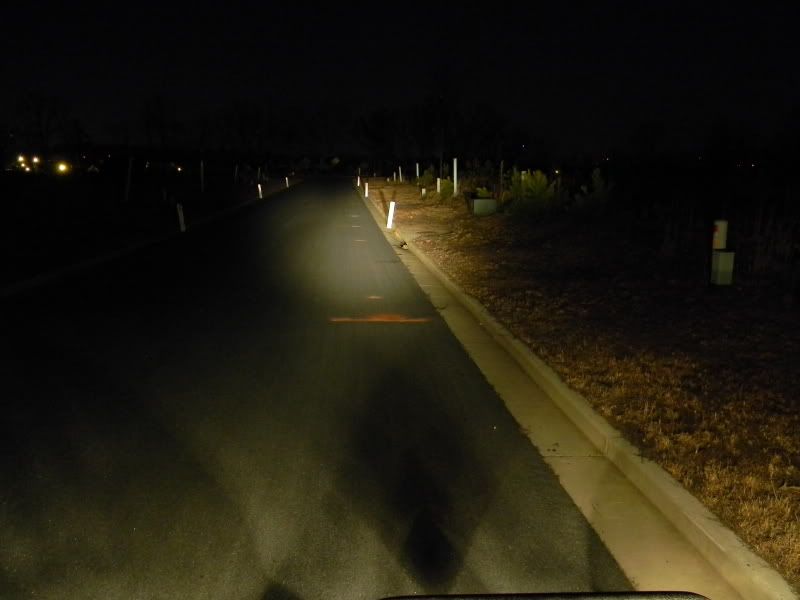 And a side shot that needs an explanation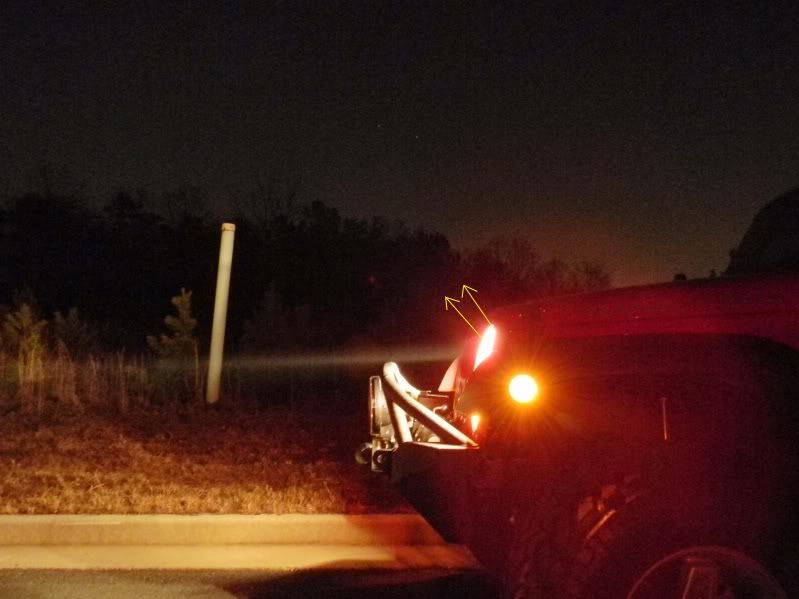 These are wired with a pigtail connector rather than a full harness; they're fed stock PW-modulated power with added resistance from an extra connector.
These lights have been available from IPF/ARB for a long long time; they are very popular in the Land Rover community.
I've also made a large deal over the fact that IPF has never submitted them for testing to certify that they meet DOT or ECE regulations; we now know why.
Looking at Chris' Jeep from the side, I noticed that it looked like beams of light were shooting into the sky. So we measured it and, sure enough, we found 1700 LUX of stray light at a highly oblique angle (see photo). I measured my Cibie Z-Beams for comparison and got 63 LUX.
I can't imagine how these would work to mess with the driver's ability to see in fog, let alone oncoming traffic.
The numbers:
Ambient temperature 53 degrees F; lens temperature 135 degrees F
Lowbeam value in blue, high in red.
LUX at 25 feet, sensor moved to highest output spot. 517/513
25 yards Right: 69/79 * Left: 1/1
50 yards Right: 2/25 * Left: 1/3
75 yards Right: 1/10 * Left: 1/4
Again, a big thanks to Chris for driving over from Roswell on a Sunday night and helping with this. It was a pleasure to meet him and I hope he'll join our camping group; seems like he and his family would really fit in.
Nice Rubi too...