Ok, I am sick and tired of this water leaking over my door, so I decided to try and fix it myself since the dealer just gave me the cold shoulder again.
Here are a few pics of what I think may be the problem after doing a few water tests.
In this pic, you see the removable plastic door seal pressing against the rubber seal of the windshield.
Now with it removed, you can see where water was leaking through.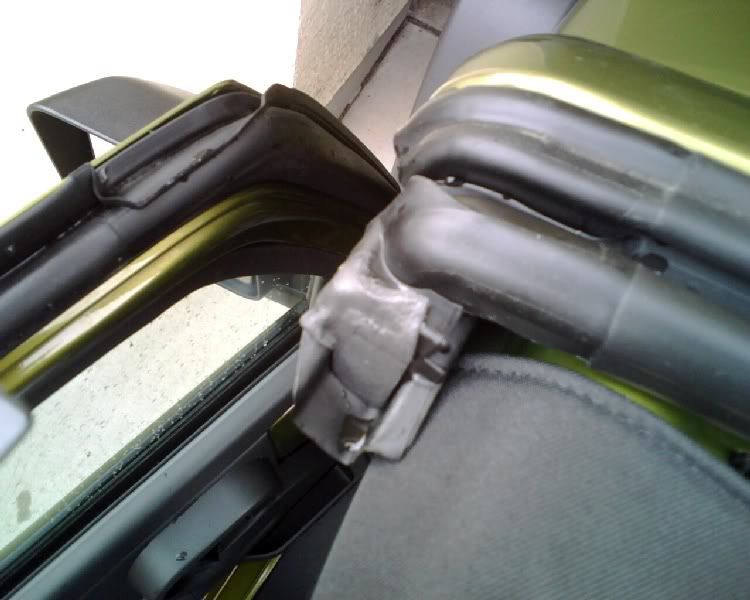 Now, here is something that I tried that did fix the leak... but would be ugly as hell if I take the doors off. All i used was some 3/4 inch rubber foam tape. The pressure that it put on that rubber gasket was enough to keep the leaks out.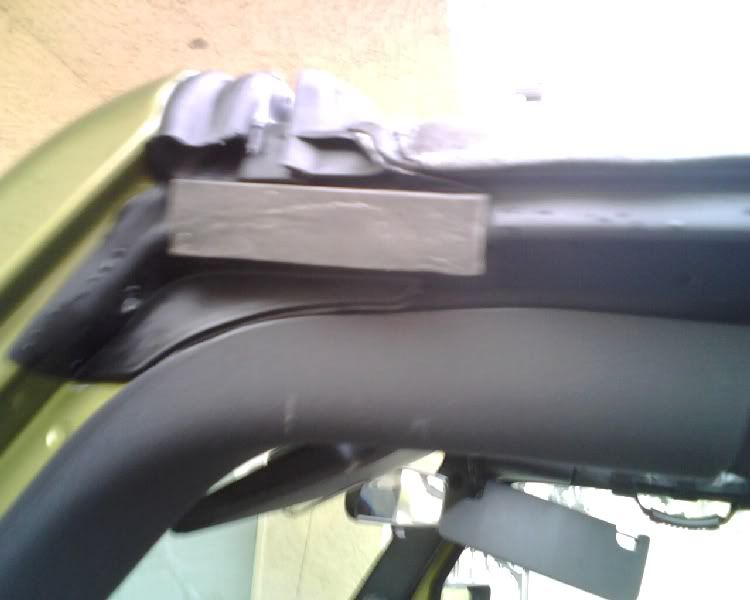 I bought some 3M Silicone sealant from an automotive paint store and am using it because it stays somewhat "tacky" but won't stick together and I think it will make a good gasket with the pressure of the closed door on it.
First, I put some in that rubber gasket... I put it on a little thick because I figured it would thin out a little as it dried... and I want to layer it up so there is more of a snug fit when the door shuts.
Then, I coated the tip of the plastic door piece also to make sure it makes good contact.
Here is the passenger side.
Both door parts
It takes 24 hours to fully cure, so I will test this tomorrow when I get home and let you all know if it worked.
-- update--
Even though it is not totally cured, I put the parts back together.
I must have dumped over a gallon of water on that part of the door and could not get it to leak again. Before I put this silicone on, it would drip within a few seconds and I would have nearly a steady stream of water on the inside.
I'm not sure of the permanence of this fix, as I kind of rushed the application of the silicone. I am sure if I prepped this better and put a more consistent coat on it would look a little better, but with all the parts on and the top down, you can't even tell it was done even with the doors open/off.