The July 2014
JK of the Month Contest
Starts Now!
Meep97
2009 JK Wrangler
Unlimited X
Deep Water Blue
Engine/Drivetrain
Ruffstuff Offset Tie Rod
Adam's 1310 Front Driveshaft
Nitro Gear Chromemoly Rear Axle Shafts
C-Gussets & Sleeves
Synergy Balljoints
SuperChips Flashpaq 3875
DynoMax Evolution Exhaust
5.13 Gears
Eaton E-locker
Suspension/ Wheels & Tires
Metalcloak 2.5" Coil Springs
Metalcloak Front Lower Control Arms
OME Long Travel Shocks
OME Steering Stabilizer
Synergy SS Clamp
JKS Front Adj. Trackbar
Teraflex 2.5" Bumpstops
Teraflex Rear 2.5" TrackBar Bracket
Crown Automotive Extended Brakelines
Currie Anti-Rock Front Swaybar
XD Addicts 17" Wheels
Synergy 1.75" Wheel Spacers
Nitto Trail Grapplers 37/12.50/17
Armor/ Bumpers
Solid Axle Diff. Covers F/R
Crawler Conceptz Skinny Series W/ Trail Stinger
M.O.R.E Flat Fenders
Genright Tire Carrier
EVO Shackle Mounts
Rock Slide Engineering Sliders
Kilby Evap Relocation Kit
Exterior
Hanma Dually Cree LEDs
Hanma 24" Cree LED Light Bar
Hanma 2" Cree LED Work Light
Walmart Rock Light Mod
DIY Grill Mesh
Freedom Hardtop
Bestop Trektop NX
Interior
Daystar Lower Dash Switch Panel
Daystar Upper Dash Panel
Ruggid Ridge Grab Handles
Rock Hard Ultimate Sports Cage
Kicker Spear Upgrade
Recovery
HI-Lift 48" Jack
20' Recovery Strap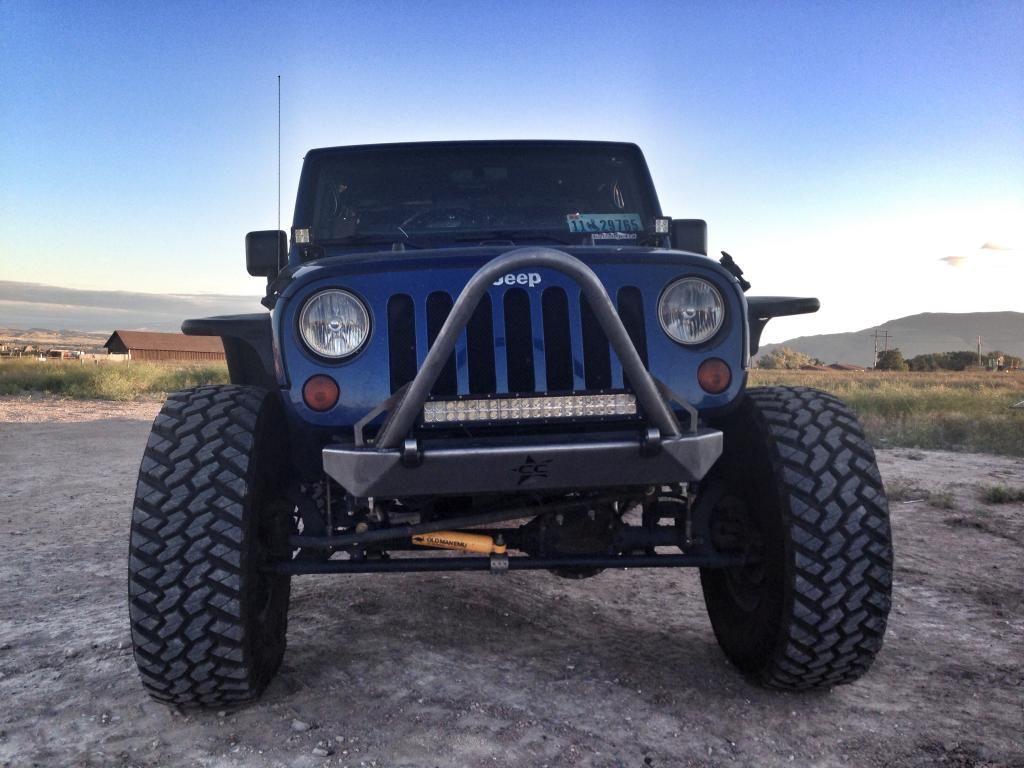 ferninaz
*MetalCloak 3.5" Dual Rate Springs
*MetalCloak front Trackbar
*MetalCloak front lower control arms
*Bilstein 5160 Shocks
*Synergy Drag Link (flipped)
*Synergy Tie Rod
*Front Currie Anti Rock Swaybar
*Artec truss (front axle)
*Synergy C-Gussett
*SOLID diff covers
*Extended brake lines
*AFE high tuck Catback exhaust
*RuggedRidge Snorkel
*Custom front driveshaft
*Adams 1310 driveshaft
*Smittybilt XRC8 winch with synthetic line
*JCR Front Stubby Dagger Stinger Winch Bumper
*10" led lightbar
*PIAA spot lights
*ARB air locker rear
*Aussie locker front
*ARB OBA
*sPOD
*Smittybilt SRC rocker armor
*Smittybilt XRC fender flares
*4.88 Yukon gears
*35" BFG MT tires
*17" Pro Comp wheels
*Uniden CB radio
*Firestick antennae
*stubby radio antennae
*SWAG Offroad tailgate conversion
*Fire Extinguisher
I am very proud to be able to say that I have done most of the work. Minus the
gears and rear locker and any welding. It works mostly but like with any work
in progress, it has had some hiccups. I am not a mechanic or an automotive
specialist so I learn a lot from trial and error and reading and asking
questions. 37s are in my very near future. Very excited for that.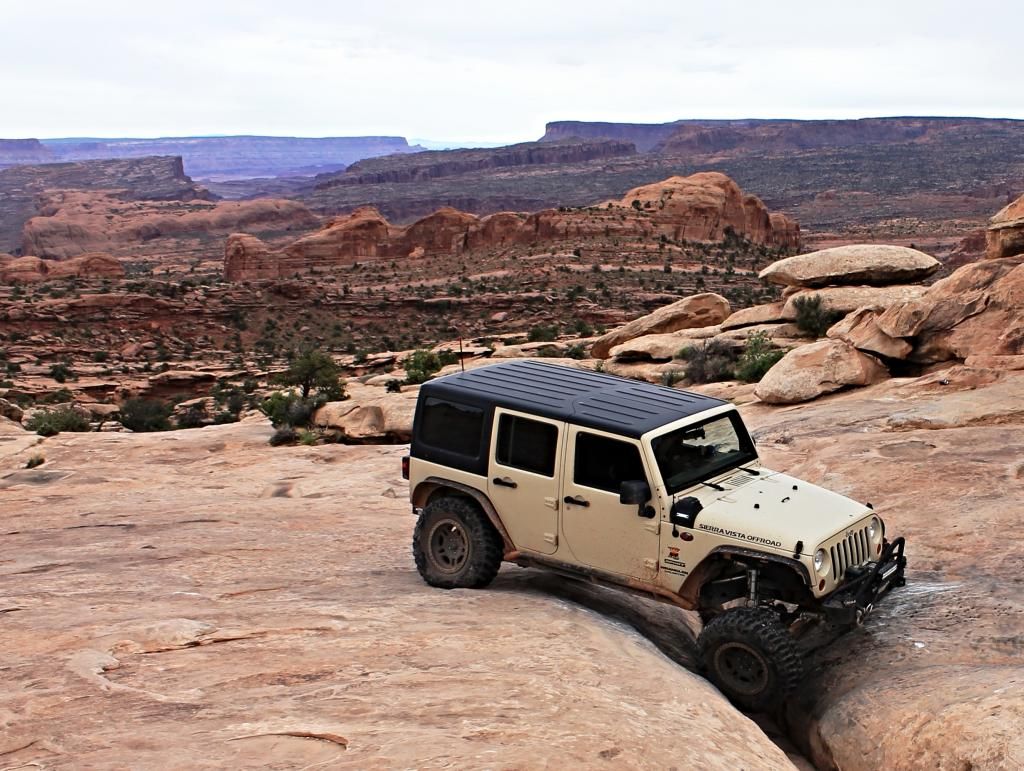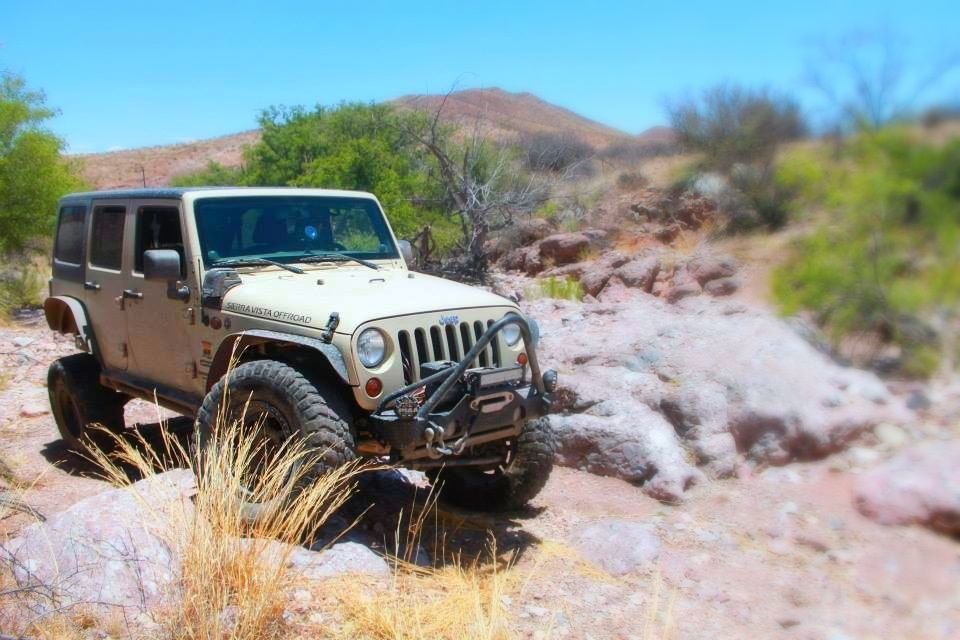 Mudzilla6661
Mods:
suspension:
2.5" AEV DualSport XT suspension
Bilstein shocks
Armor:
PSC RockBrawler II rear bumper with tire carrier
PSC Brawler lite front bumper with brawler bar
Stock skid plates
Wheels & Tires:
35x16x12.5 Wrangler MT/R with Kevlar
Procomp steel wheels
Body:
Bushwacker flat fender flares
Recovery:
q10000c winch
50ft tow strap
D-rings
Accessories:
AEV procal tuner
Story (optional):
My first jeep was an 89 xj. I beat that into the ground. Then I stumbled upon a 1996 jeep zj. My zj was lifted 4.5 inches on 33" km2's. After I bought my Mazda 3 and sold the jeep, I felt like I was missing something. So after a year and a half I got to finally trade the car back in for a jeep! It is a 2010 jk islander with less than 30,000 miles on her. I am slowly building her up. I have a wife and house now. (And planning on kids soon) I want to build my jeep so we can go wheelin as a family. When I have kids I want them to love jeeps as much as I do! Not only jeeps and off-roading, but keeping our trails clean and safe for future generations to enjoy as well. Future plans for the jeep include. New axle shafts and brakes. 4:88 or 5:13 gears. Skid plates, light bar and so much more I can't list.
MyJKU14
Mods: Barricade front bumper, Smitty 8k winch, ProComp 2.5" lift, Rancho steering stabilizer, Teraflex adjustable track bar, Rugged Ridge LED spot lights, High-lift jack, CB radio
Story: I got my JKU in November 2014, we have had the best of luck building it, and hope to add a rear bumper in the near future. It's a work in progress since we are also building a LJ Rubicon. I wheel her as often as I can, which is not nearly often enough.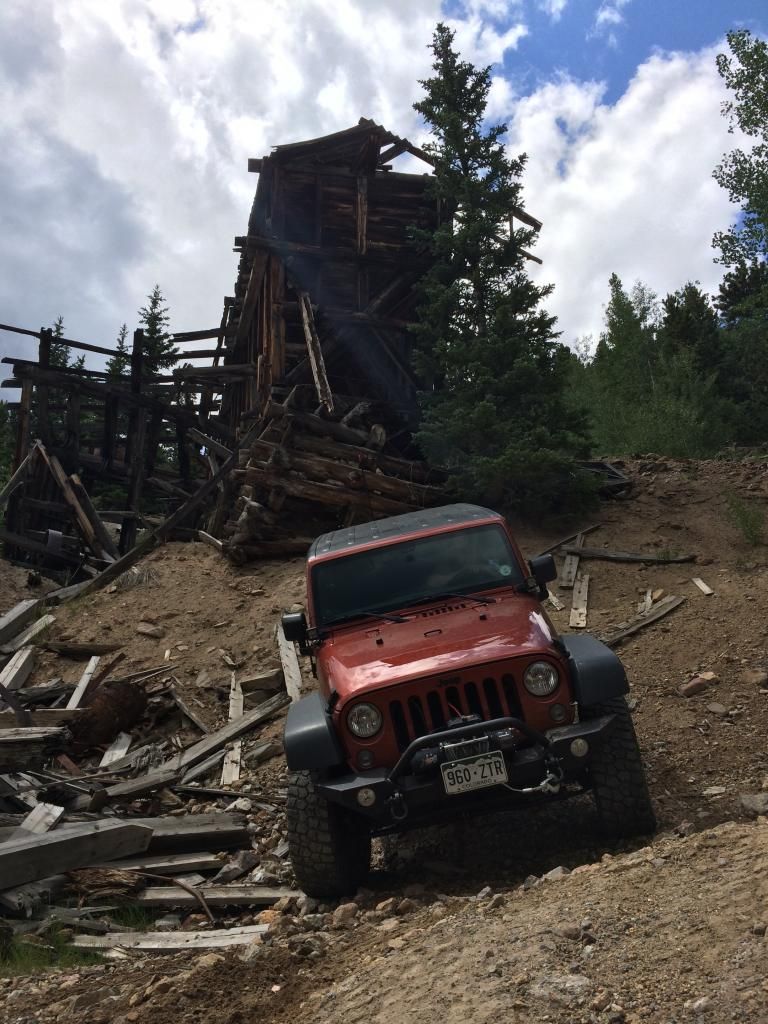 LVCapo
2013 JK Wrangler Sport
It's "Dune" not "Baby Poop"
Engine/Drivetrain
Synergy Tie Rod
Synergy Drag Link
Adam's 1310 Driveshafts (Front and Rear)
Artec C-Gussets
Artec Trusses (Front and Rear)
SuperChips Trail Dash
3.73 Gears
Detroit True-Trac
Poison Spyder Hood Louver
Suspension/Wheels & Tires
Old Man Emu 2" Coil Springs (619 Front/617 Rear)
Currie JJ Control Arms (All Eight Arms)
Rancho RS9000XL Shocks (29/30s)
Teraflex Steering Stabilizer
Synergy Steering Stabilizer Bracket
JKS Adjustable Track Bars (Front and Rear)
Teraflex Rear Track Bar Bracket
Currie Extended Brake Lines
Currie Anti-Rock Sway Bars (Front and Rear)
Pro Comp 7005 17" Wheels
Pro Comp MT2 M/T Tires 315/70/17 (34")
Armor/Bumpers
Riddler Diff. Covers w/Lube Lockers (Front/Rear)
ARB Stubby Bumper w/ Bull Bar
Smittybilt XRC 8 Comp Winch w/Synthetic Line
Genright 4" Steel Flat Fenders
Teraflex HD Hinge Tire Carrier
Skid Row Engine/Transmission/Differential/ Control Arm Skids
Poison Spyker HD Crossmember
Smittybilt XRC Rock Sliders
Home Brewed Evap Relocation Kit
Synergy Grade 8 Bolt Kit (Control Arms and Track Bars)
Drake Grill Inserts
Body Armor Trail Doors
Lighting
Trucklight LED Headlights
Rigid LED Spot Lights
Rigid LED Flood Lights
LED interior Lights
DIY LED Amber Side Markers
Misc
.
Freedom Top Hard Top w/Hothead Headliners
Spiderweb Shade Cover
Trek Armor Seat Covers
Trek Armor Grab Handles
Poly-Fill Speaker Mod
Drake Hood Latches
tk4x4
I own a 2008 Jeep Wrangler 4 door automatic. I love Jeeps and I really love my Jeep. The first picture I added was from the Hilton hotel in Washington D.C. Valet had my Jeep on display in the front of the building next to the main entrance. The second and third picture was from going mudding few months ago. I ended up winching a stuck Ford. Afterwards, we continued to play in our muddy playground.
Wow! What a great bunch this month
Let The Games Begin