WELCOME
to the
April 2012
JK of the Month Contest
DrHolliday
Mods:
Rock Krawler 3.5" X-factor Mid arm lift
Cut stock fender flares
River Raider Off Road Skid plates
RRoR Evap skid,
Rough Country Hybrid Stubby bumper w/ fog lights
MBRP D-ring shackle mounts
Smittybilt XRC8 winch w/ under hood solenoid mount
17x8.5" Black MB72's
35x12.50R17 Cooper Discoverer STT's
Before the Wrangler I had a 2005 Jeep Liberty diesel. The trans went out and My wife and I decided to trade it in on a new wrangler. We decided on the Rubicon. It quickly went from being my wife's daily driver/ commuter to my off road rig. I took it off road completely stock and decided I was going to get a budget boost and call it good. After some research that turned into the Rock Krawler lift. Every time I take the Jeep out I figure out something else to put on it. My wife has been getting a little tired of all the money going into the Jeep so every mod I do has been researched and done to get the Job done in the best and most affordable way. I've done that by making my own CB mounts and such, cutting my stock fenders, and picking up the burnt up XRC8 and spending $50 to rewire it and get it working again. The Jeep is one of my favorite vehicles and I can't wait to see what it looks like in a year or more!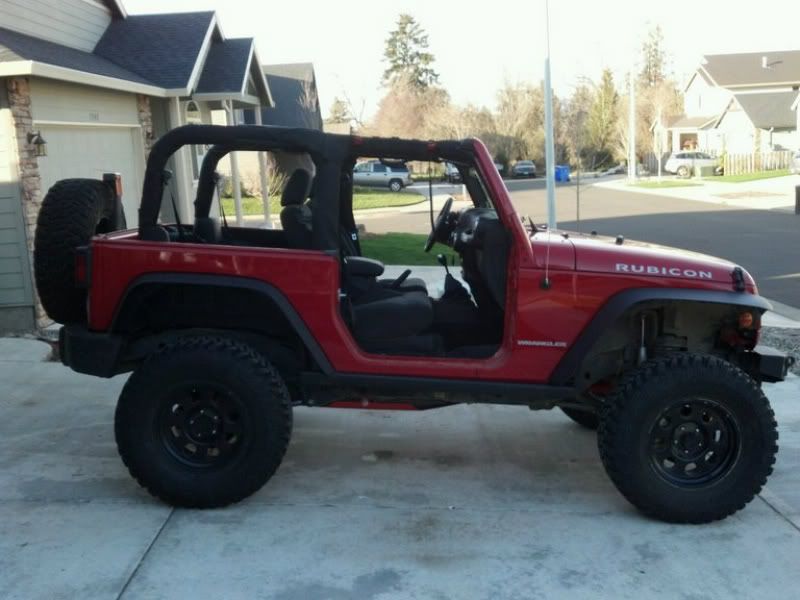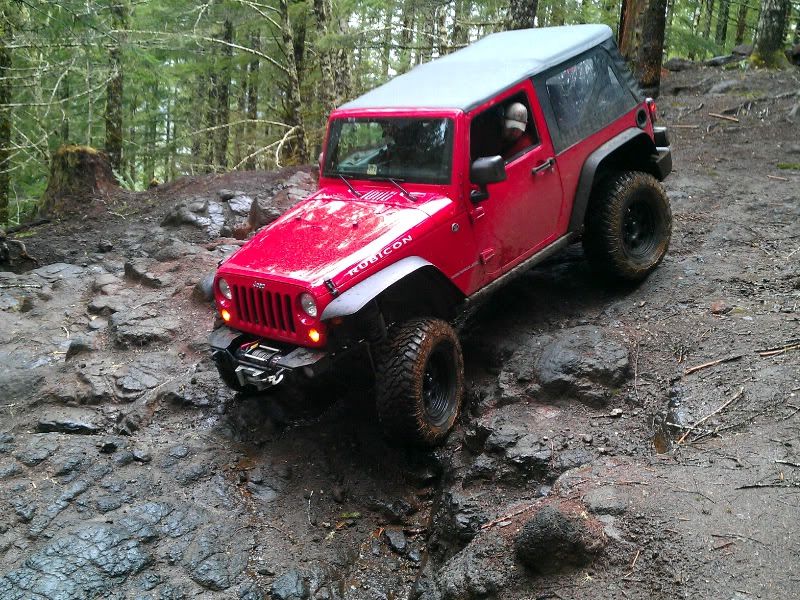 Stevebad
True open air wheeling
SirWinston
Mods:
Teraflex 2.5" BB
Skyjacker HD SS
Synergy Suspension SS mount
35x12.50 BF Goodrich Mud Terrains
Cragar soft 8's
2 Windshield mounted PIAA 510's
2 Bumper mounted PIAA 520's
DIY CB antenna mount
DIY flat fenders
DIY Evap Canister Skid
Bed lined rockers
Rubi rock sliders
Cobra 19 DX IV CB radio
3' Firestik Antenna
PA system
DIY switch panel
Stubby bumper
Pavement Ends rear bumper
Riddler D44 Diff cover
Flowmaster Super 44
Northern Tools rear tow hook
Mesh grill inserts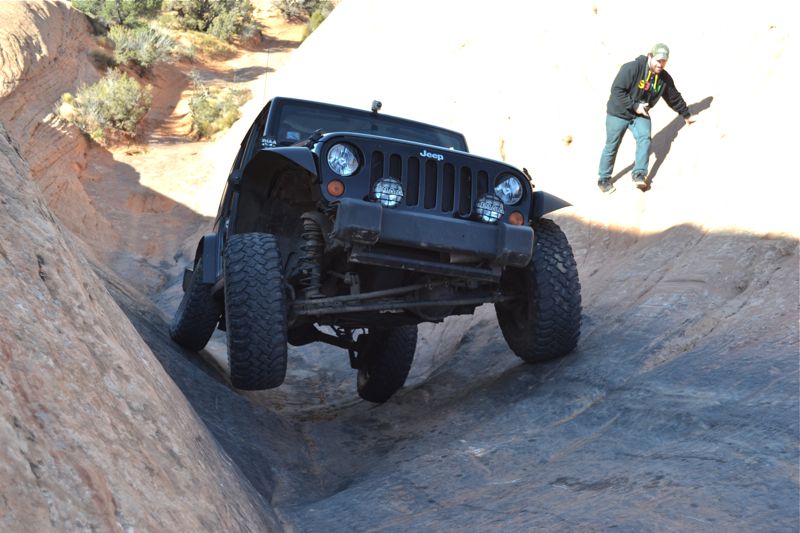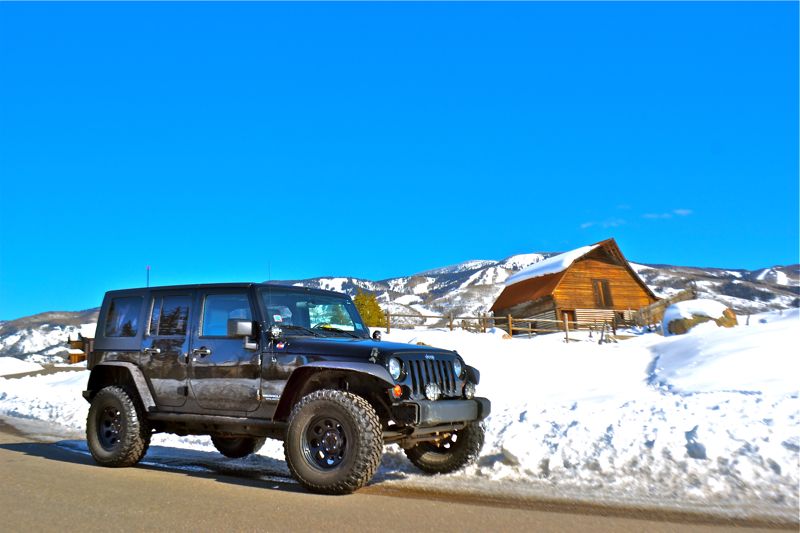 dvdsjk
11' Sahara Tan Sahara
Mods:
Rubicon JKU suspension
33" Goodyear DuraTracs
17 " AEV Savegres painted Sahara Tan
Painted Bushwacker Flat Flares
Rugged Ridge front and cut rear bumper
Smittybilt 8k winch with synthetic line and relocated winch controller
Remote control module for winch
Wilde Boar Grille
River Raider snorkel
Avenger Supercharger Tite Top half cab
Homemade hard tonno cover
Rock Hard sport cage
Rock Hard rear plate relocator
Coastal Tech Lockpic and backup cam
Warrior Products rear tail lights
Cut up MBRP light bar with Rigid Duallies
After I traded my last JK in to get the wife into a Grand Cherokee after her accident I thought I would be driving her old grand cherokee forever! It was hit bad! 18k invested after they found many internal problems after body was finished. An opportunity came up for me to get into a JK Sahara due to a couple of bad "new car" sales months. That started it all!!! Did 95% of it myself but could not get the clearcoat right on the top so I shipped it out. Oh and it was too cold to paint the fenders in my garage so they were done in my buddies paint shop! Modded the interior and sound system to make the top install more complete.
Spedly
3" poly performance lift
poly performance adjustable control arms
currie antirock
synergy suspension shocks,
35" Goodyear MTR kevlars on 17" cragar soft 8's
Tom Woods rear driveshaft
Coast front driveshaft
River raider skid plates,
Poly performance "c" gussets and ball joints
Nitro sleeves
Superior chromoly axles
Yukon 4.88s
Detroit lockers front and rear
Stubby stock front bumper
JCR dagger rear bumper
Poly performance tie rod and drag link
AtoZ Fabrication custom cage
Twisted stitch suspension seats and rjs harnesses
Krawl Off-Road tramp stamp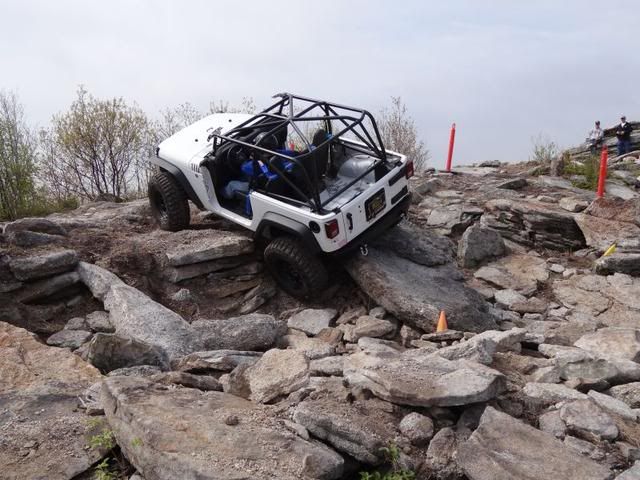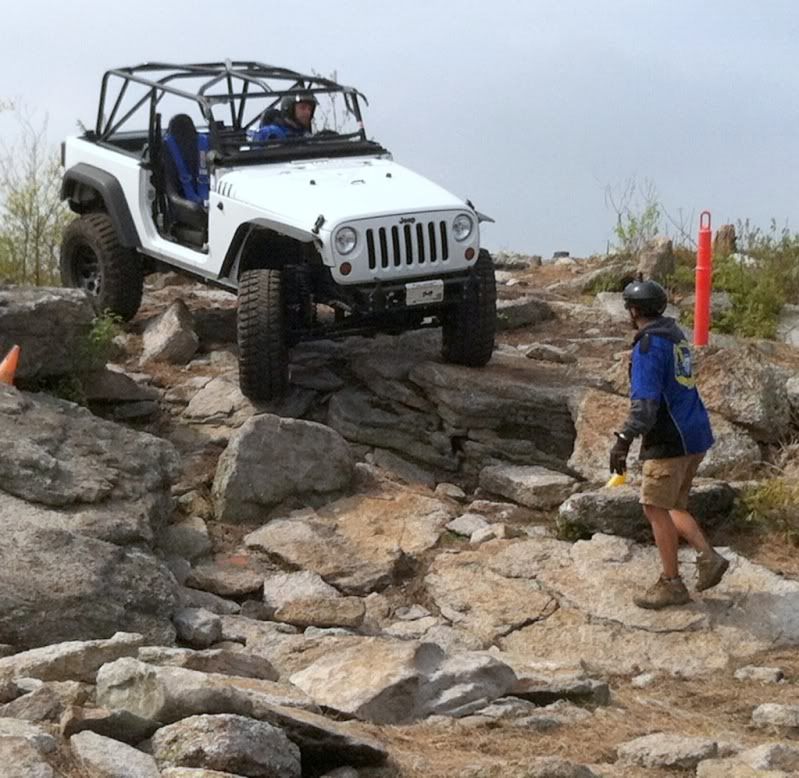 chico166
2" Daystar Lift with 295 Nitto Grappler M/T's
I had traded my 2007 JKU in February of 2011 because of the rising fuel costs. In August of 2011 I had a heart attack at the age of 43 and decided after that life was too short to worry about fuel prices. I also realized that I was a heart beat (or lack there of) away from someone else driving my stuff so I bought my 2011 in September 2011 and I have been happy and content every since!
Great looking Jeeps
Good Luck To Everyone!