OK here is what I did to make a grill insert.
Went to lowes and bought an aluminum mesh screen door pet cover($22), can of high quality spray primer and paint($5 each), three boxes of picture hangers($1.75 each), loctite super glue gel($3), and stole the twist ties from the garbage bag box(kind of free).For a total cost of $40ish.
First i found that the screen was not wide enough to fit all the way across the grill in one piece, but it was more than twice as wide as the grill is virtically so i cut it in half. I used one half to cover 6 of the grill slats and a piece of the remainder to cover the 7th.
I removed the grill (see other threads for instructions) and set it front side down on my table and took the big piece of mesh and firmly pressed down with both thumbs along each slat so that the mesh would bulge outward toward the front. Repeat with last slat piece.
Once the mesh was molded to the shape of the grill I sprayed 2 coats of primer and 3 coats of gloss black on it and let it dry for the amount of time the can asked.
While the mesh dried I super glued the picture hangers three on each side of each slat to the back side of the grill.
Works great!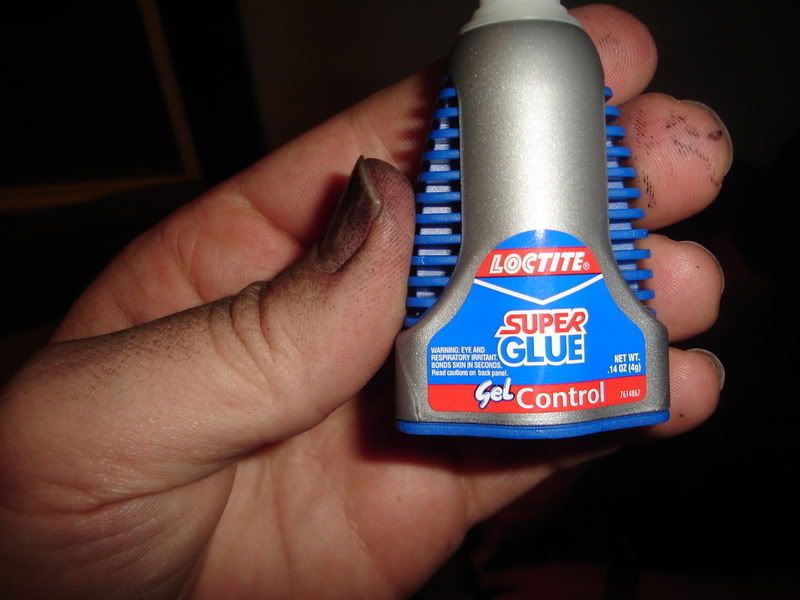 Like this.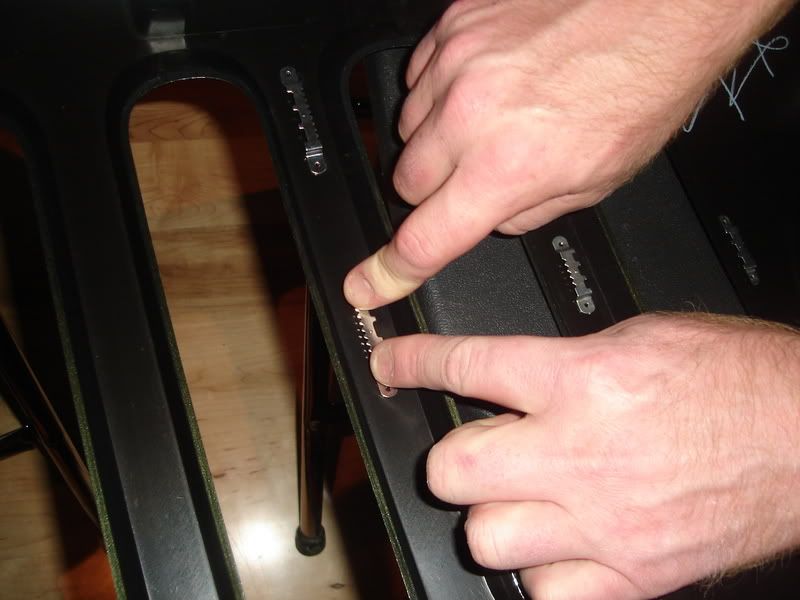 Almost done with that.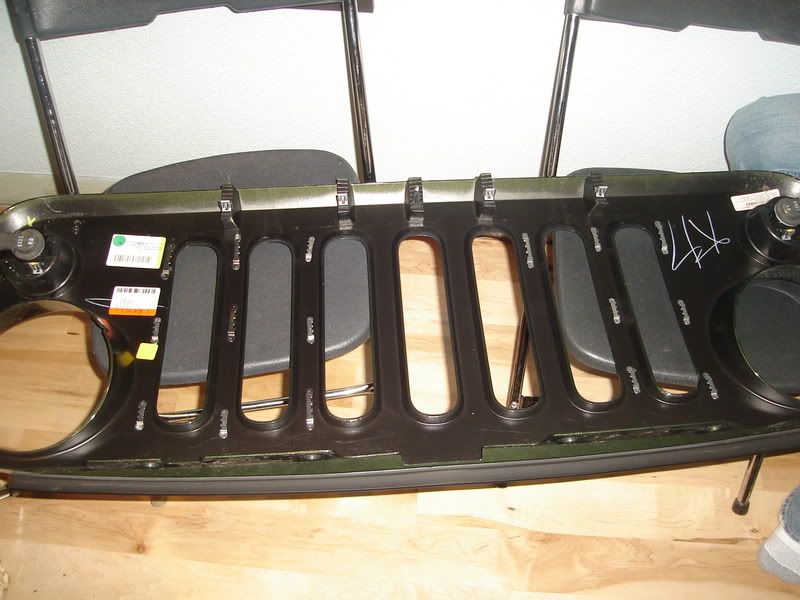 After all those were in i got the smaller piece of mesh to test the theory with and set it in the 7th slat and used the twist ties to hold it toward the front of the grill by puting it through a hole in the mesh, through the gap in the picture hanger and back out a different hole in the mesh and then twisting it tight.
Here's what I used for that.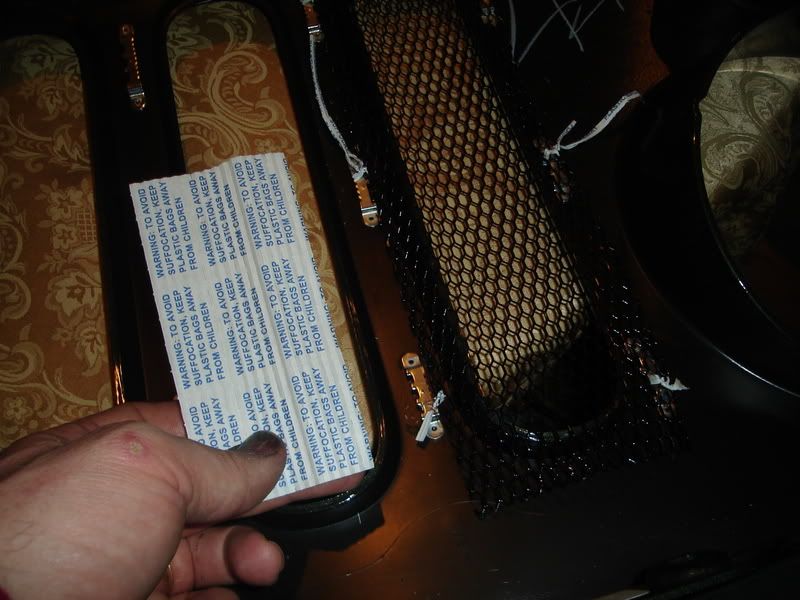 Here it is tied down.
And the test look from the front.
I found that it was snug and looked good so I repeated with the large piece of mesh. The middle picture hangers are a pain because you need a toothpick or tweezers to get the twist tie to come back up through the mesh, but with patience it works famously and I've been driving and wheeling with it for a couple weeks and still looks new!
Here's the finished product!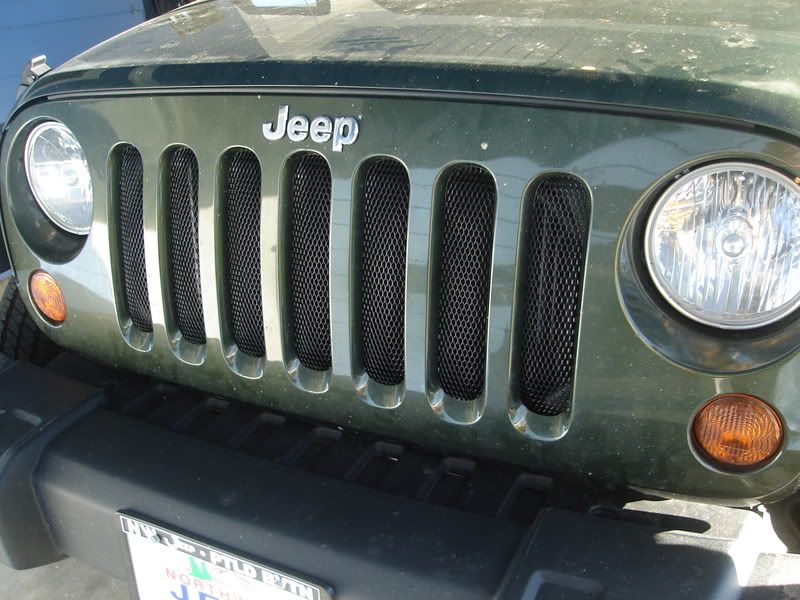 And one in the bush for fun.
Hope this gives you all some good ideas.