I am working on an under seat box to house 2 10 inch subs.
Got a little time to throw together the first mock up of the sub box.
Inner structure..
[IMG]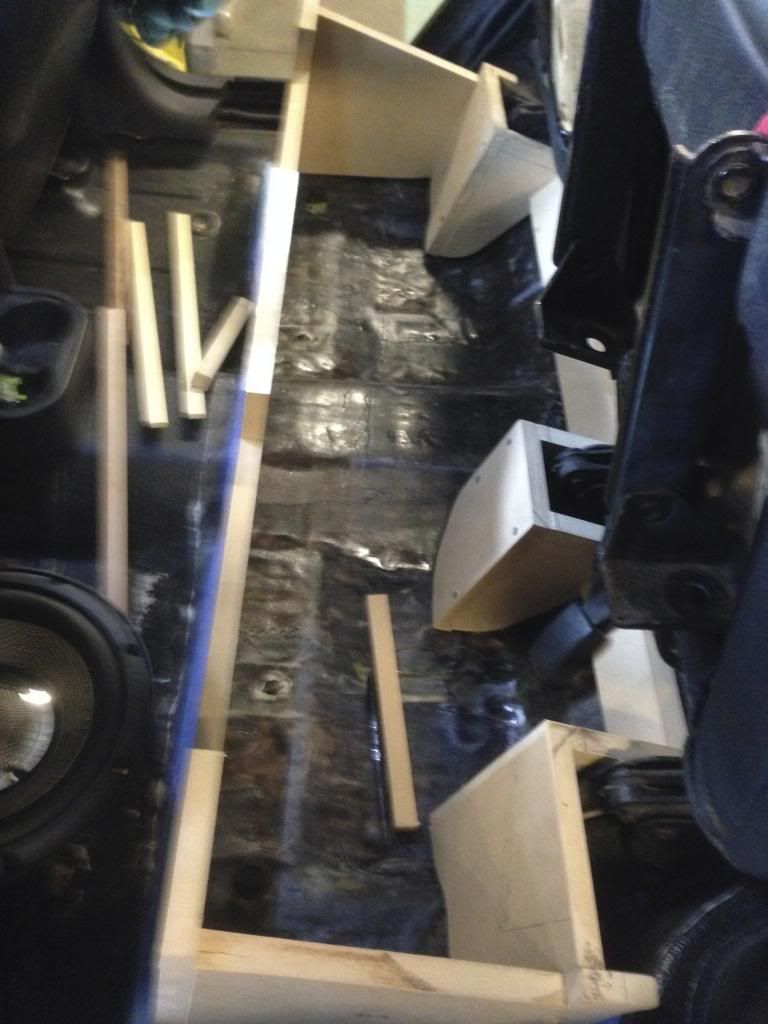 [/IMG]
The fiberglass bottom.
Front..
The rear. a few gaps to be taken care of in the final version.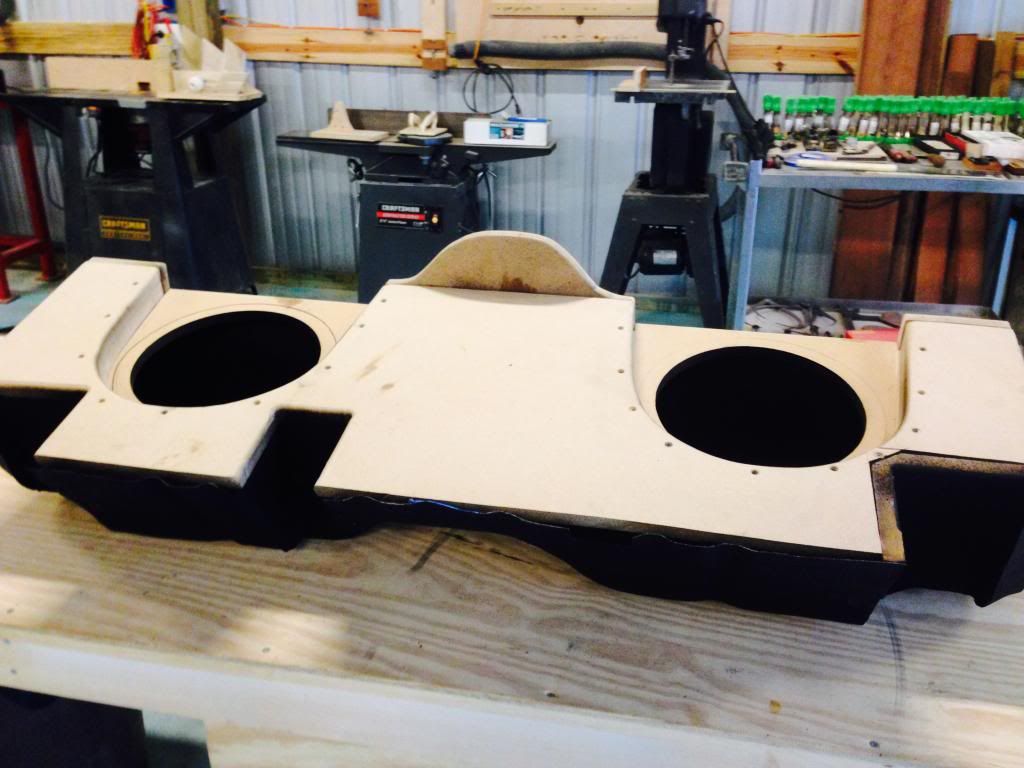 After accounting for 4 oz Coremat and a layer of epoxy/quartz to deaden any resonance from transferring to the metal, and the speakers displacement, I have .77 feet per side. With a little more angle on the front and rounding the sides out from under the seat, as well as building in tighter to the hinges I could squeeze out 1 foot of airspace.