Quote:
Originally Posted by
gunny40
OK, The e-brake only has 10 clicks on it, then it seems to run out of notches, but handle still goes past all this a little bit. There is a weird feeling between clicks 6 and 7 went past these several times slowly and something seems to "thunk" or feel as though something gives way. Weird.
The feeling that something gives way is probably the spring clutch in the lever slipping. If that's it, spray some brake cleaner on it through the brush seal where the lever sticks out of the console. If it doesn't work immediately, give it some time to dry.
My e-brake holds solid at about 5 or 6 clicks.
If your spring clutch is slipping at about 6 clicks, you will lose a lot of pull on the cable.
If the cleaner makes it stop slipping, you can tell if the shoes need adjusting.
Here is a pic of what to soak with the brake cleaner.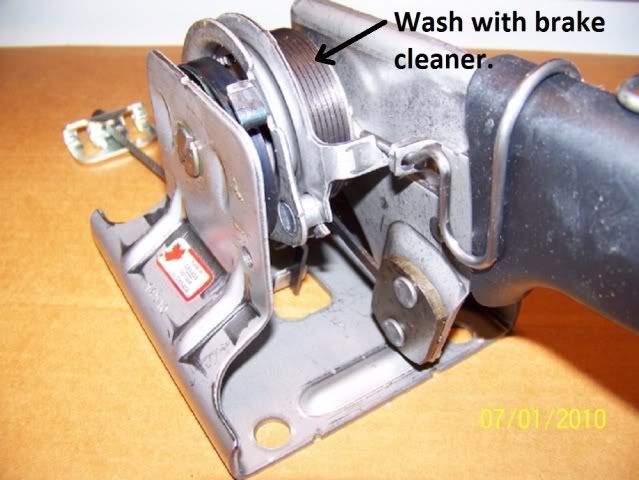 Go to this thread to see how the lever works.
http://www.jeepforum.com/forum/f96/o...20/?highlight=