The wife has been calling my projects from desert race trucks to the jeeps my mistress, I sneak off spend allot of time on them, sometimes fib on what I'm doing and spend a bit too much time on em.
But I have learned to keep it cheap, buddy runs a metal yard so my materials are either out of the scrap pile behind shear or at scrap prices. I've sent him a lot of business so its a good working relationship.... lol
Anywase I'll let the pictures talk instead of typing a whole bunch, easier that way.
2010 Rubicon fully loaded (got a screaming deal on it or I'd have bought another "X")
Its main purpose is rocks, this is my 3rd JK in a little over a year first was mainly built that I finished off the last 2 were basically stock and I built. This one I have built bumpers, rack, fenders, armor, light mounts, and on, on, on...basically built it from ground up.
2010 Rubicon loaded
- Raceline bead locks
- Toyo 37" mt
- Fox 2.0 custom tuned
- Ten factory Chromoly shafts
- K&N intake
- synergy sleeves
- Synergy gussets
- Artec trusses front and rear
- Synergy ball joints
- Ten factory chromoly shafts
- HID headlight conversion
Custom stuff I built
- Custom Exhaust before axle dump
- relocated evapo canister
- relocated shock mounts (front out 2" up 1.5" rotated mount 90*, Rear raised 1.5")
- chopped rear LCA brackets and raised
- custom sleeved rear lower control arms
- custom tube for relocating rear shock reservoirs
- custom spring retainers
- fro t fenders
- rear corner armor
- rear tire mount
- rear wall
- axe mou t
- hi lift mount
- slider tubes
- grill chopped cj mod
- dual ridgid mounts
- front bumper
- rear bumper
- winch plate
- rear led dust lights
- custom led rock lights
- custom rear panels to cover back
- rear flush mount led taillights (another vendor stole my idea)
- custom front turn signals
-
What it looked like when it was bought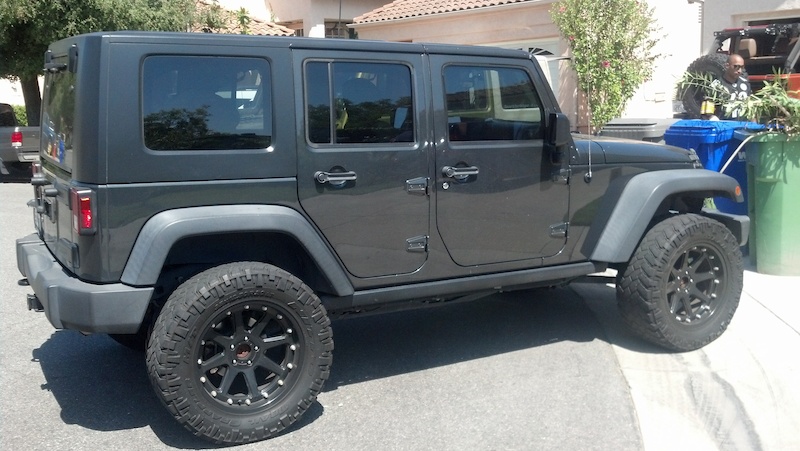 Made a rear bumper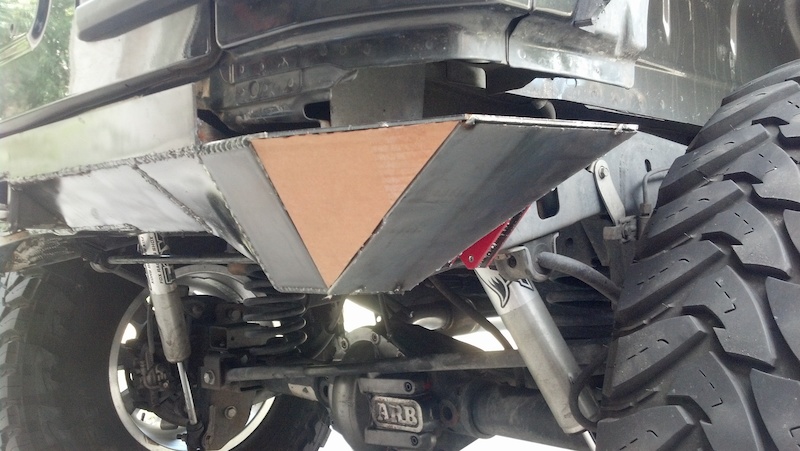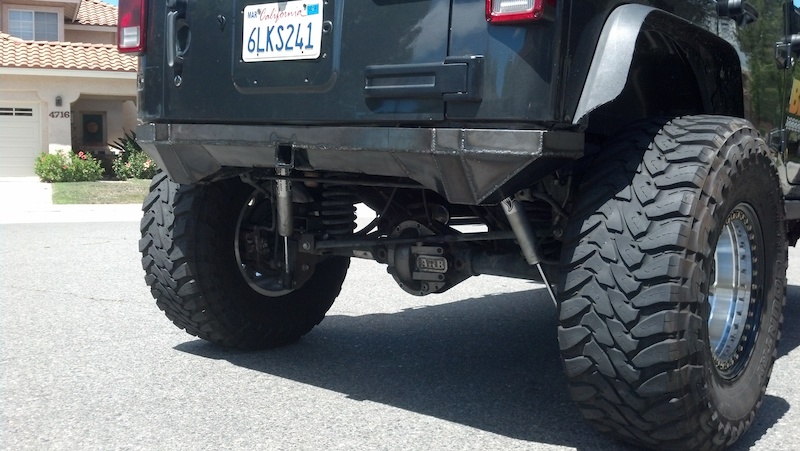 Made some dual mount ridgkd mounts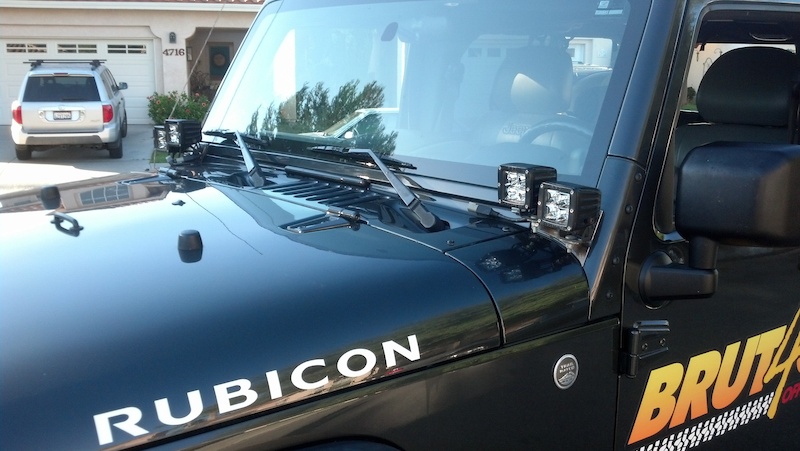 Made a front bumper and did a CJ grill chop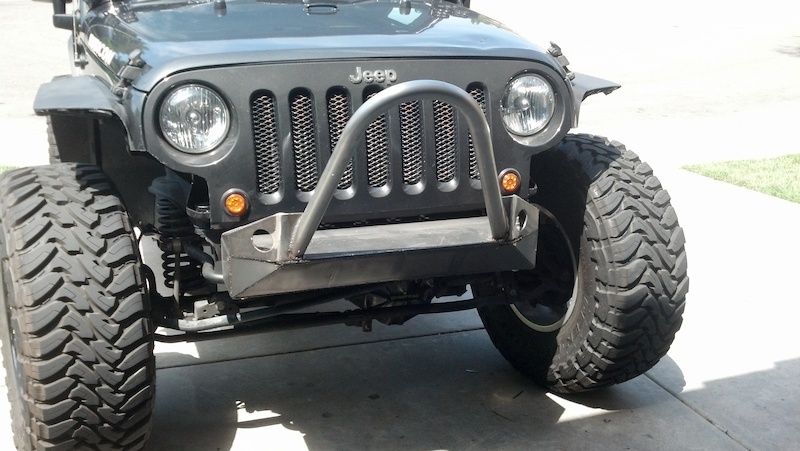 Made some side armor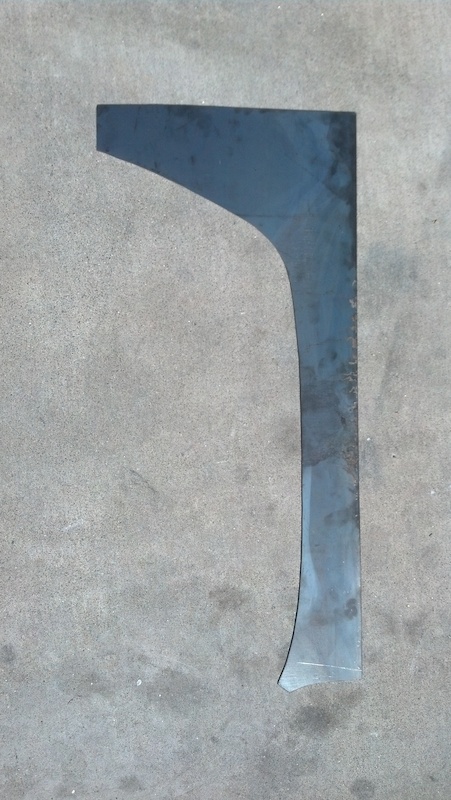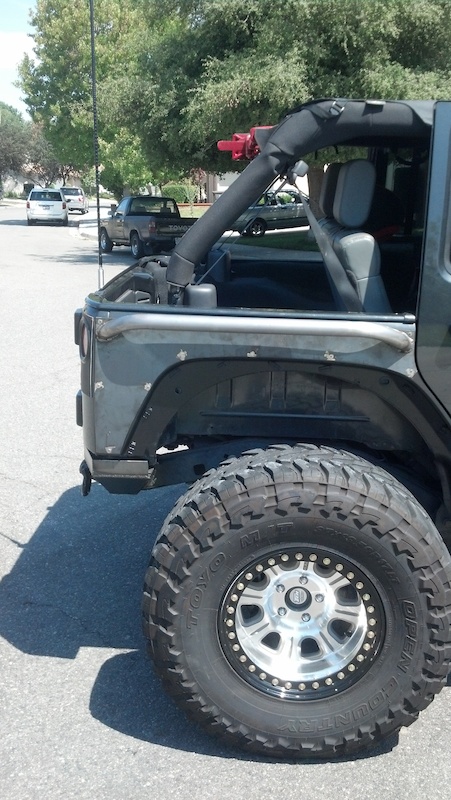 Did front and rear truss,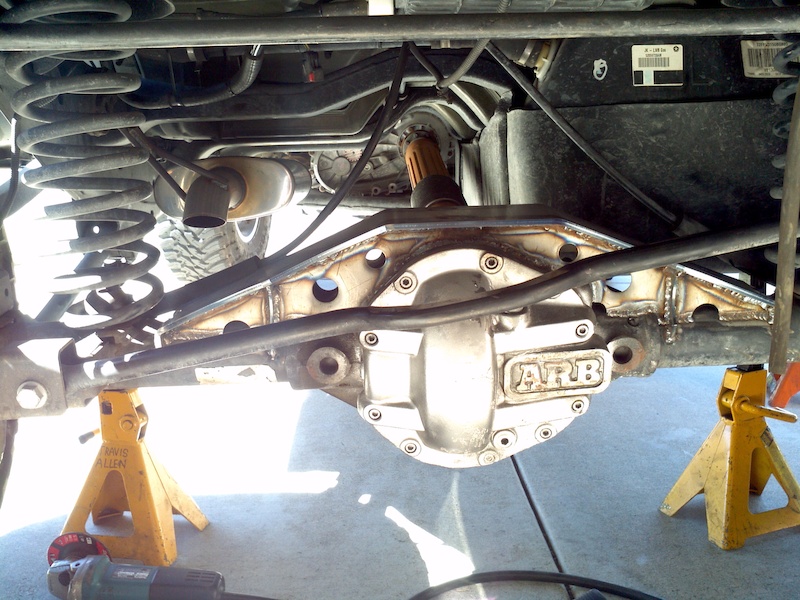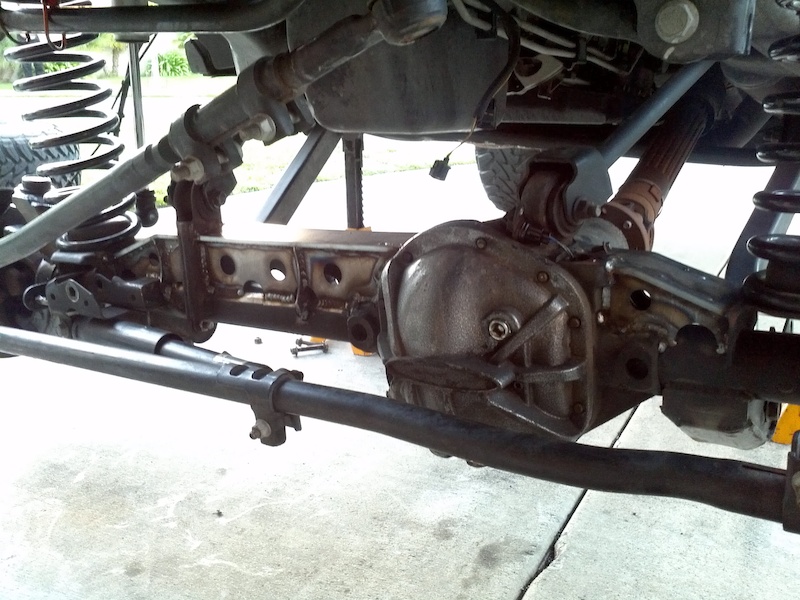 Made a 20lb Co2 set up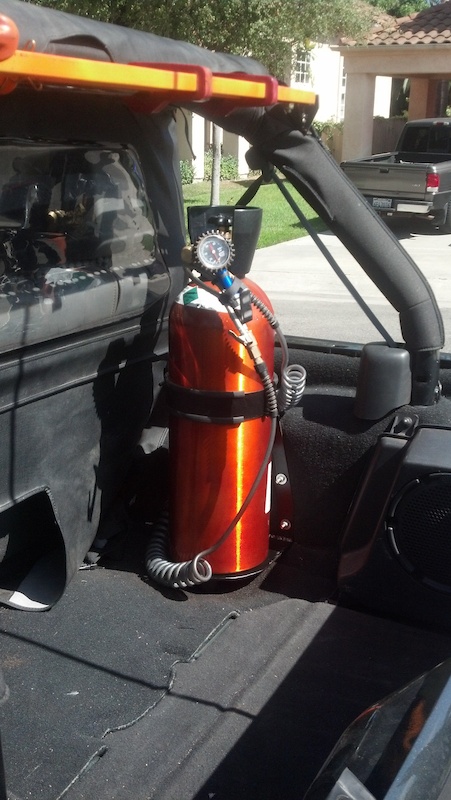 Rear tire carrier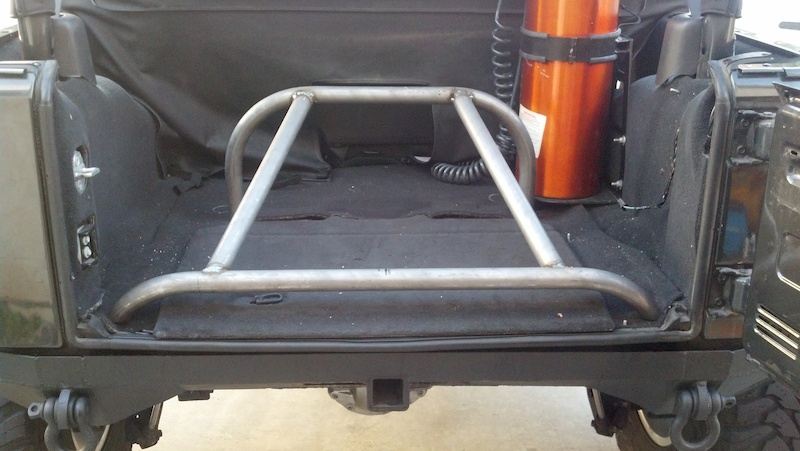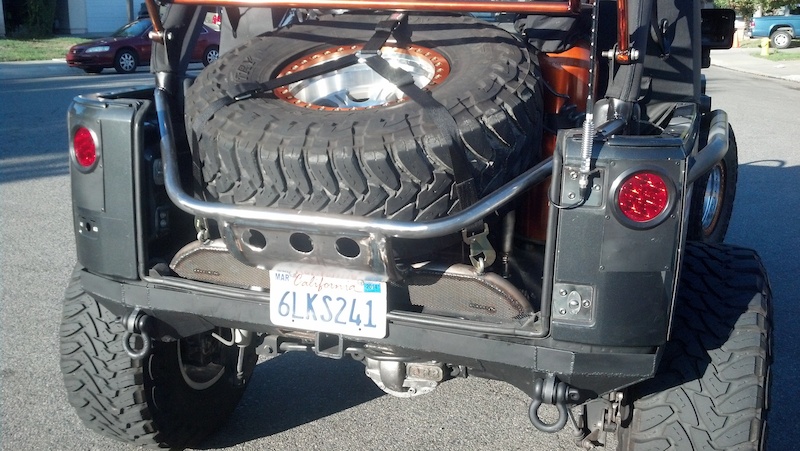 Made a rear rack and aluminum rear wall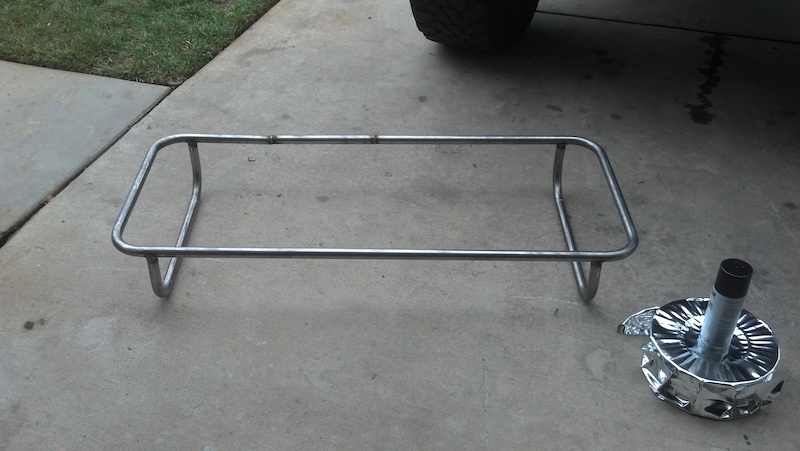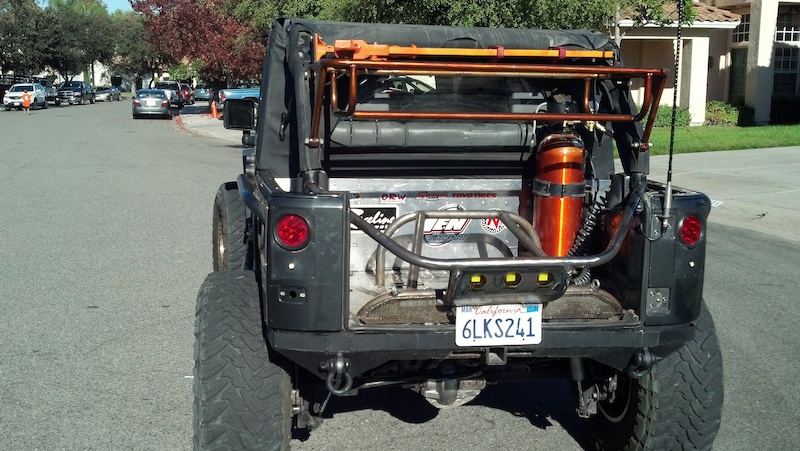 Did rear dust lights