...that's a good segue into the next couple of mods.
mod 24 - RUGGED RIDGE EURO STYLE REAR LAMP GUARDS -
well, i know i told you what i told you above, but i got these things in and they're constructed nothing like the pictures look like online. don't get me wrong, they're sturdy, but i feel w/ the way they were molded, i'd be sacrificing structural integrity and nulling out any positive gains they would have served.
...so i left them as-is. there's nothing wrong with that, right N2Rocks?
discount wholesaler ($45 w/ tax...and a drive to pearland)
the passenger-side one went on fine, but the drivers side looked like i was going to run into space issues w/ the ultramount and spring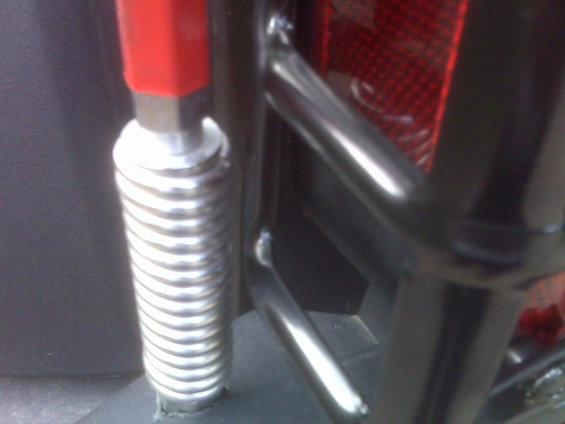 ...nah, it's all good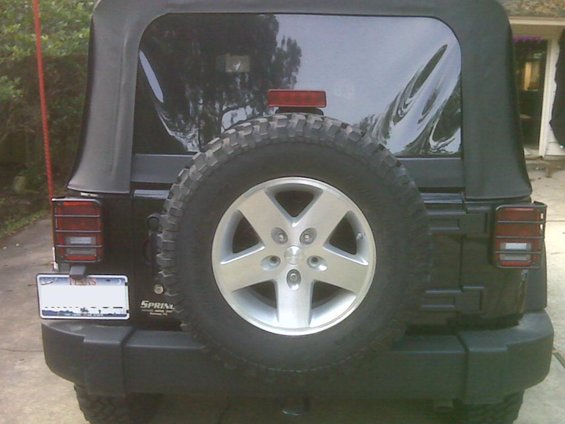 i'm sure their ugliness will grow on me. i thumped them a couple of times real good with a wood stick. seemed to do what i wanted them to.
now...can a jeeper have a drum roll?
dddddddddddddddddddddddddddddddddddddddddddddddddd dddd
mod 25 - RANCHO ROCK GEAR FRONT BUMPER (STUBBY) -
i've been on the hunt, and this one caught my eye. stubby, sturdy, and moderately priced.
i paid $260 w/ tax for it from the same discount wholesaler as the euro guards... ...now you understand why i'd drive out to pearland
before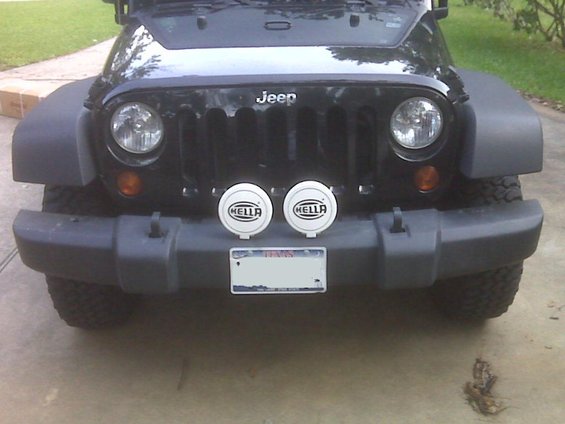 during
i'm glad i'm rid of these damn things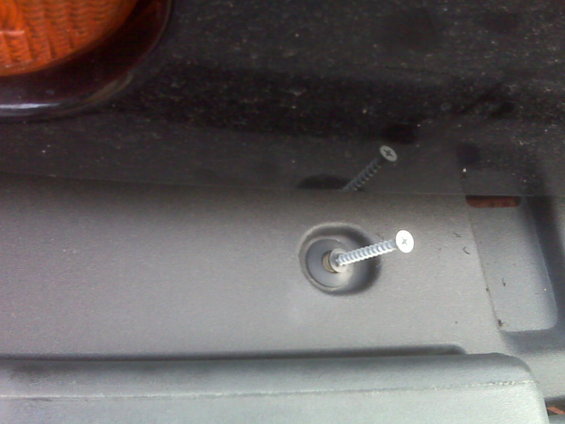 it gets dirty in that lip of the bumper...oh, and skid row skid plate no worky w/ this bumper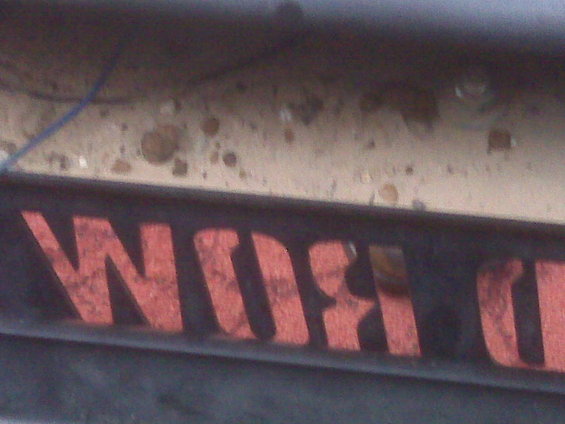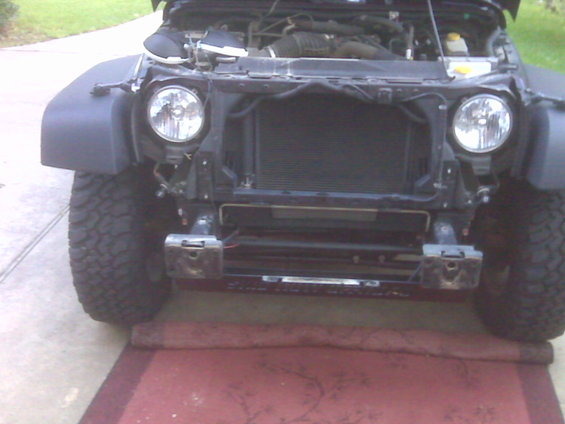 ...but it's all good, the hella bolts fit through the winch plate holes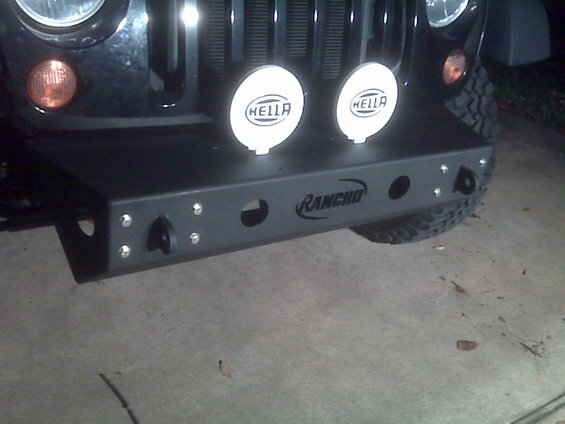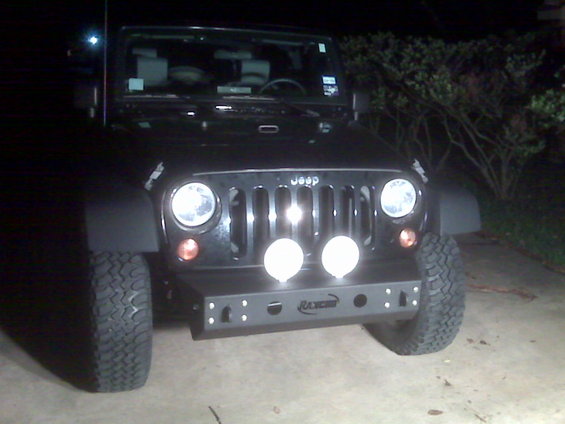 b_c